HOUSTON BALLET PRESENTS SPRING PERFORMANCES, JEWELS AND SYLVIA
Houston Ballet excites with stunning spring performances of Jewels and Sylvia, meant to delight audiences of all ages featuring sword fighting, fashionable costumes and optical illusions using projection, costume and scenic design.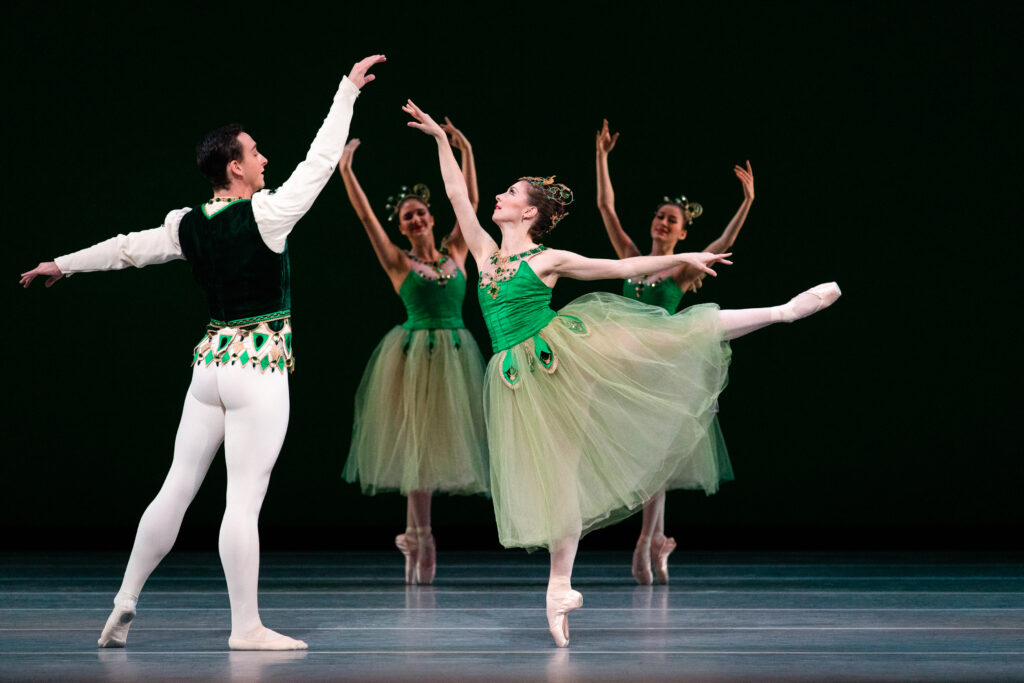 Jewels: Choreographer: George Balanchine | Music: Gabriel Faure/ Igor Stravinsky/ Pyotr Ilych Tchaikovsky, February 24 – March 6, 2022
Houston Ballet's Jewels shines bright as the first ballet performance of the year at Wortham Theater Center. Opening on February 24, dancers sparkle in this full-length ballet inspired by Claude Arpels' jewelry and choreographed by George Balanchine.
"Jewels is a great showcase for the company highlighting the principals and three genres of classical dance. The piece is very difficult and has a current and fresh feel for the dancers and the audience," says Artistic Director Stanton Welch AM.
Each act has a distinct style of dance and appreciation for ballet. Act I features ballerinas in clouds of tulle floating on stage, evoking France, the birthplace of Romantic dance and French style. Act II reflects the carefree spontaneity of American culture, set to the music of Igor Stravinsky, with Balanchine's beloved ballerinas dazzling the audience with jazzy movement and the joy of dance. Act III mirrors the grandeur and precision of the Imperial Ballet of St. Petersburg, honoring the work and legacy of the First Ballet Master and choreographer, Marius Petipa.
"Balanchine's Jewels is a multi-faceted look at Romantic, classical and neo-classical ballet. The Emeralds section is soft and moody with fluid movements in the Romantic style," remarks Welch. "Rubies is sexy, cheeky and sleek in the neo-classical style, a style Balanchine personified. And Diamonds focuses on precision and cleanliness in the classical style."
Debuting as a company premiere to rave reviews in 2010, Jewels is a plotless ballet that looks into the three golden ages of dance.
Sylvia: Choreographer: Stanton Welch AM | Music: Léo Délibes, March 10 – 20, 2022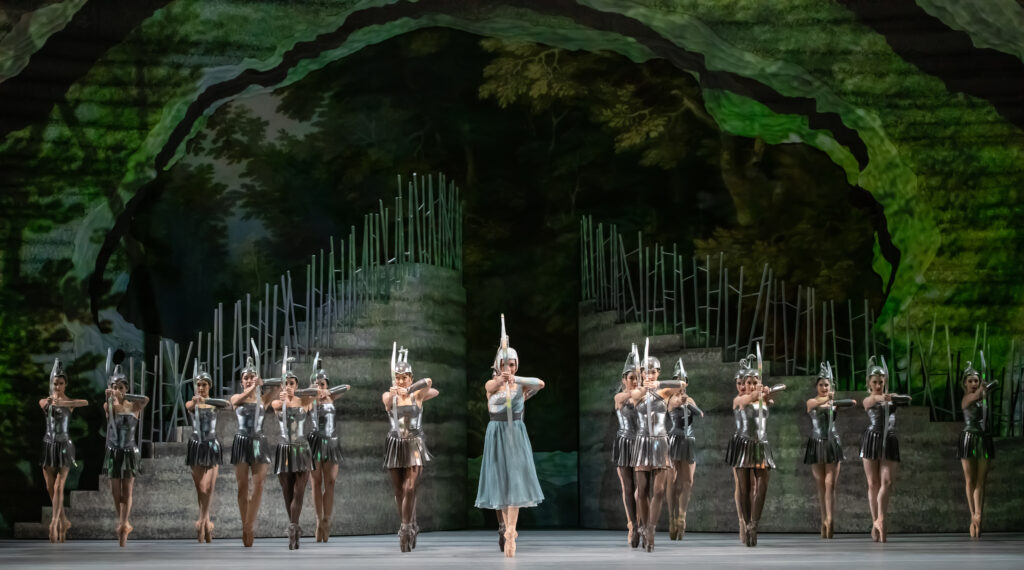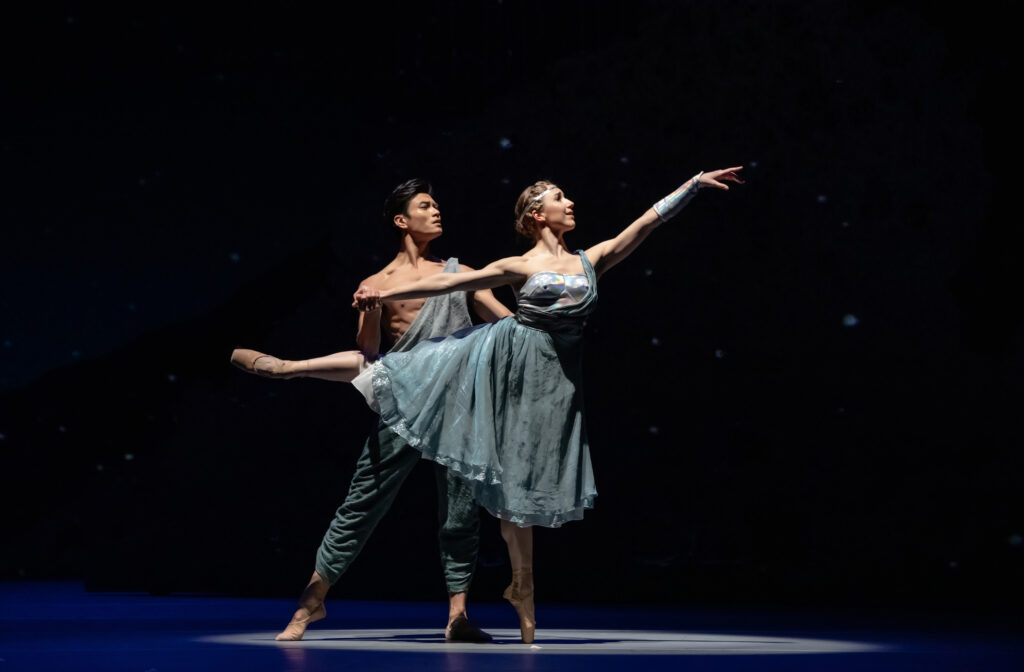 Set to the iconic score by Léo Délibes, Sylvia is a dramatic interpretation by Artistic Director Stanton Welch AM, following three different stories in an epic tale of love caught between two worlds. Returning to the stage after debuting as a world premiere in 2019, this brisk 95-minute action-packed story ballet immerses audiences in Greek mythology focusing on three heroines fighting for love: Sylvia, the huntress, Artemis, the goddess and Psyche, the mortal.
Audiences are transported between worlds with projection design by Wendall K. Harrington and costume and scenic design by Jérôme Kaplan, setting the stage for love, deceit, betrayal and heartbreak. The thematic scenes, along with the fierce choreography by Welch, exemplify the high caliber of performance and entertainment expected of the world-renowned Houston Ballet.
With thrilling sword fighting and illusions created with projections by Harrington, Sylvia is a production not to be missed.
Sylvia is generously underwritten by Phoebe and Bobby Tudor, longtime supporters of Houston Ballet and charitable leaders of the Houston community. In 2018, they were honored with the Maurice Hirsch Award for Philanthropy at the National Philanthropy Day Awards Luncheon, the chapter's highest recognition.
FOR TICKETS & MORE INFORMATION, go to http://houstonballet.org or call 713-227-ARTS (2787).
Photos courtesy of Houston Ballet