ARTS & MUSIC
GOODE CO. ARMADILLO PALACE ANNOUNCES LIVE MUSIC LINEUP FOR SEPTEMBER
Artists Matt Koziol, Ray Johnston, Chancey Williams, Southern Slang, Cole Barnhill and more
Goode Co. Armadillo Palace is excited to announce the lineup of music artists who will be performing at the music venue, the Hall, in the month of September. Performances start this week on Thursday, September 7 and include: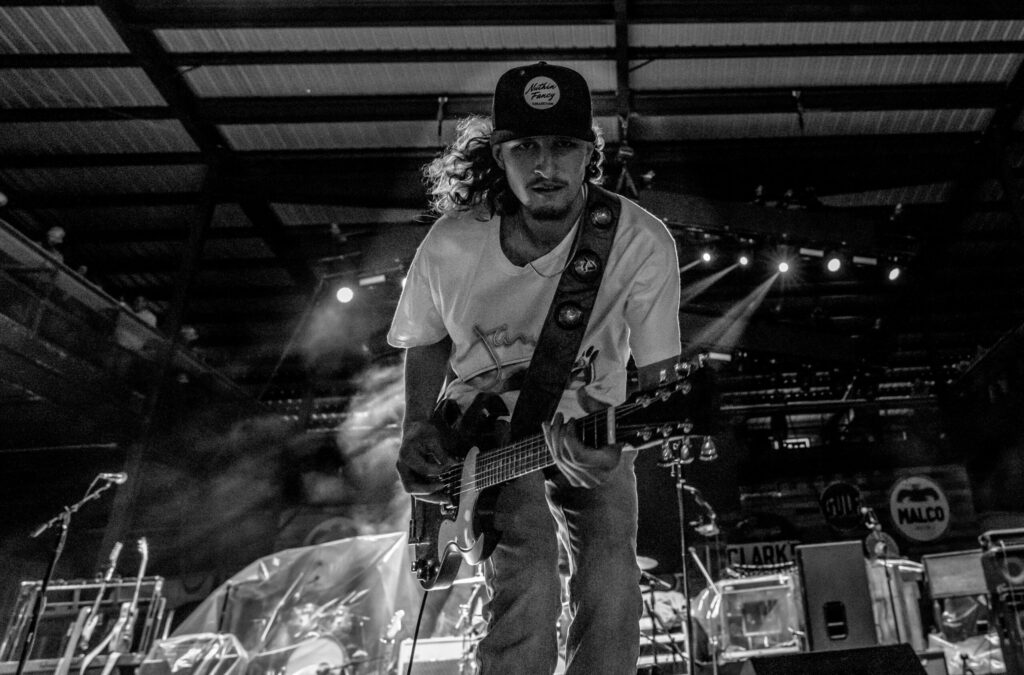 Tickets can be purchased in advance through the Goode Co. Armadillo Palace website HERE. Entrance for performances at the Hall are 21+ only.
Guests are invited to join Goode Co. Armadillo Palace to enjoy live music and authentic Texas fare. Food at Goode Co. Armadillo Palace includes delicious starters like the Cantina Queso, Goode's Campechana Extra and Deer Camp Quail Runners. Guests are also encouraged to try the Damn Goode Burger and the Damn Goode Margarita—two of Goode Co.'s signature items.
For more information about Goode Co. Armadillo Palace, and all of their upcoming live music events, visit thearmadillopalace.com and follow along on Instagram and Facebook.
THE FOUR-TIME TONY AWARD®-WINNING NEW MUSICAL IS STARTIN' SOMETHIN' NOVEMBER 14 – 19 AT THE HOBBY CENTER
Producers Lia Vollack, John Branca, John McClain and Memorial Hermann Broadway at the Hobby Center announce that single tickets for the smash-hit musical, MJ, went on sale to the general public Friday, August 11 as MJ makes its Texas premiere November 14 – 19, 2023 at the Hobby Center.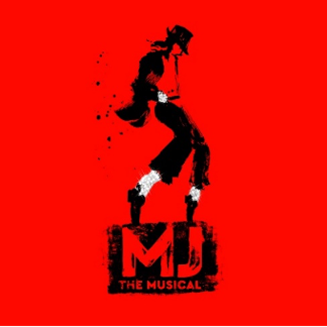 He is one of the greatest entertainers of all time. Now, Michael Jackson's unique and unparalleled artistry comes to Houston as MJ, the multi–Tony Award®-winning new musical centered around the making of the 1992 Dangerous World Tour, begins a tour of its own. Created by Tony Award®-winning Director/Choreographer Christopher Wheeldon and two-time Pulitzer Prize winner Lynn Nottage, MJ goes beyond the singular moves and signature sound of the star, offering a rare look at the creative mind and collaborative spirit that catapulted Michael Jackson into legendary status.
Roman Banks (Broadway's Dear Evan Hansen and "High School Musical: The Musical: The Series") will play the title role of 'MJ'. Joining him in the First National Tour cast will be Jamaal Fields-Green (MJ – Alternate), Brandon Lee Harris (Michael), Josiah Benson (Little Michael), Ethan Joseph (Little Michael), Devin Bowles (Joseph Jackson/Rob), Mary Kate Moore (Rachel), J. Daughtry (Berry Gordy/Nick), Josh A. Dawson (Tito Jackson/Quincy Jones), Jaylen Lyndon Hunter (Little Marlon), Matt Loehr (Dave), Da'Von T. Moody (Alejandro) and Anastasia Talley (Katherine Jackson/Kate).
For more information worldwide, visit: www.mjthemusical.com ● Facebook ● Twitter ● Instagram.
Houston Grand Opera Presents 2023 Butler Studio Showcase
Ten Sarah and Ernest Butler Houston Grand Opera Studio artists to perform operatic scenes at annual event
The Sarah and Ernest Butler Houston Grand Opera Studio presents the annual Butler Studio Showcase on September 14, 2023, in the Cullen Theater at the Wortham Theater Center. Tickets are available at www.HGO.org.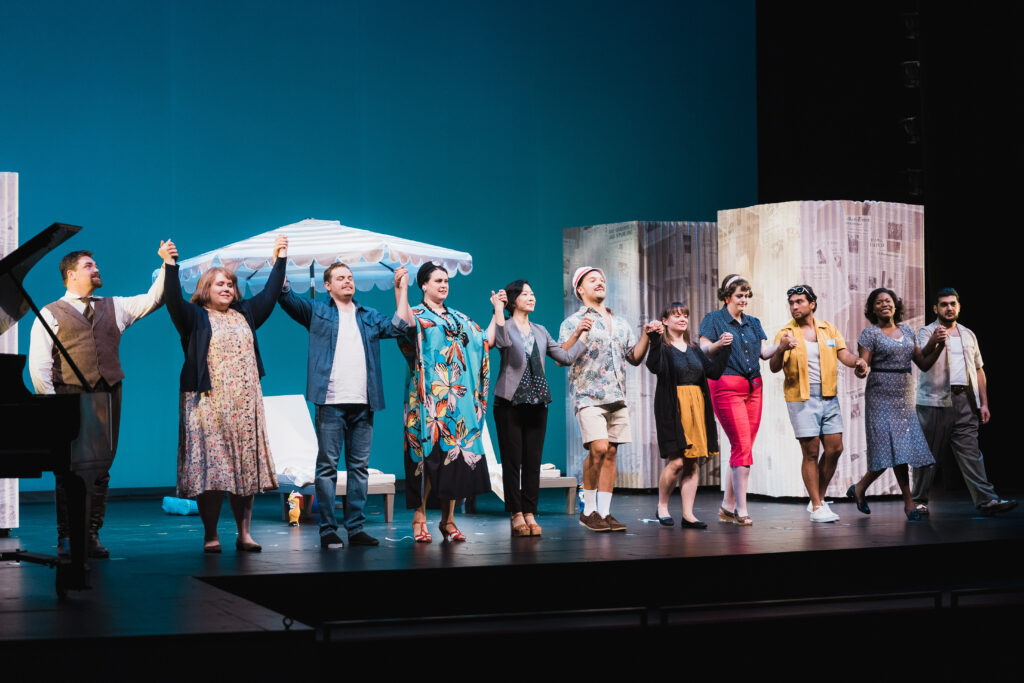 The event will give audiences their first look at the talented Butler Studio class of 2024 during an intimate evening designed to shine a spotlight on their individual gifts. Ten Butler Studio artists, including four new members, will perform staged, costumed excerpts from a variety of operatic works. This year's event includes selections from Eugene Onegin, The Turn of the Screw, La favorite, Die Fledermaus, Susannah, Béatrice et Bénédict, and Madame Butterfly.
The Sarah and Ernest Butler Houston Grand Opera Studio is one of the most respected young artist programs in the world. For more than 45 years, it has served promising singers and pianist/coaches, providing a bridge between full-time training and full-fledged operatic careers. During a residency of up to three years, each performer receives customized training from an expert team while gaining invaluable performance experience at the highest level.
2023-24 Butler Studio Artists
Meryl Dominguez, soprano
Renée Richardson, soprano
Ani Kushyan, mezzo-soprano
Emily Treigle, mezzo-soprano(third place winner in HGO's 2021 Eleanor McCollum Competition Concert of Arias)
Erin Wagner, mezzo-soprano
Michael McDermott, tenor (third place at 2023 Concert of Arias)
Demetrious Sampson, Jr., tenor (second place and Audience Choice at 2023 Concert of Arias)
Navasard Hakobyan, baritone (first place at 2022 Concert of Arias)
Michelle Papenfuss, pianist/coach
Marco Rizzello, pianist/coach
Where: Cullen Theater, Wortham Theater Center, 501 Texas Ave.
Tariff: Tickets are on sale now for $20. Free for subscribers; reservation required. For more information and to buy tickets, visit HGO.org or call the Box Office at 713-228-6737. Photo: Lynn Lane
COMEDIAN DEON COLE COMING WITH "MY NEW NORMAL" TOUR TO BAYOU MUSIC HALL
ON SATURDAY, SEPTEMBER 23, 2023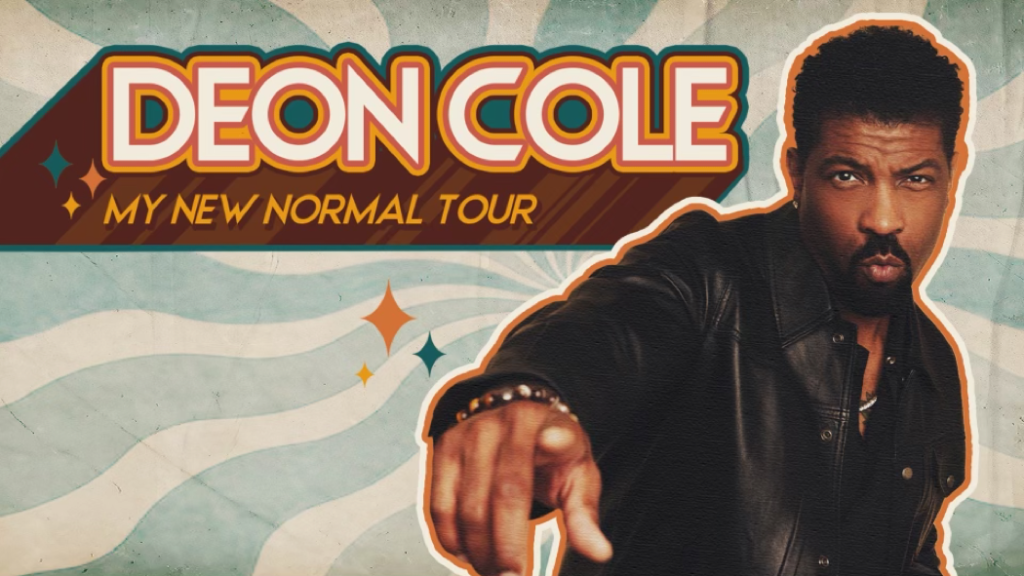 Comedian, producer, and actor famously known for his role on "BLACK-ISH", Deon Cole, today announces his much-awaited My New Normal Tour. Produced by Live Nation, the tour kicks off in Munhall, PA, on September 15, and includes a stop at Aztec Theatre in San Antonio, TX, on Friday, September 22, Bayou Music Center in Houston, TX, on Saturday, September 23, and Moody Theater in Austin, TX, on Friday, November 24, 2023.
Deon is currently lighting up screens in the critically acclaimed drama series "AVERAGE JOE" on BET+, Deon Cole is a force to be reckoned with. Not only can you catch him in Jeymes Samuels' Netflix film, "THE HARDER THEY FALL," where he shares the screen with Idris Elba and Regina King, but he also brings his comedic brilliance to Kenya Barris' "YOU PEOPLE" on Netflix, starring alongside the legendary Eddie Murphy. Deon is set to star in the highly anticipated Amblin/Warner Bros. adaptation of "THE COLOR PURPLE," where he'll share the spotlight with Taraji P. Henson and Colman Domingo, directed by the talented Blitz Bazawule.
Deon won hearts with his beloved roles as Charlie on ABC's hit show "BLACK-ISH" and Freeform's fan-favorite "GROWNISH." His exceptional work on "BLACK-ISH" earned him the prestigious Outstanding Supporting Actor in a Comedy Series award at the NAACP Image Awards for three consecutive years – 2020, 2021, and 2022.
A true master of stand-up comedy, Deon has several comedy specials under his belt with his latest one-hour special, "CHARLEEN'S BOY," recently premiered on Netflix to rave reviews. Prior to that he starred in COLE HEARTED, also for Netflix, which was released in 2019 after the success of his appearance in Netflix's THE STANDUPS. His previous one-hour special, DEON COLE'S: COLE BLOODED SEMINAR was shot for Comedy Central. His stand-up documentary, WORKIN' IT OUT, debuted exclusively on Netflix Is A Joke's Youtube channel, and has garnered 6 million views on social media, and over 2 million views on Youtube.
For additional information, visit www.livenationentertainment.com. Photo courtesy of Live Nation.
Underground Sounds returns to the Buffalo Bayou Park Cistern
Buffalo Bayou Partnership hosts the second annual music series in this unique venue
Buffalo Bayou Partnership (BBP) announced the return of Underground Sounds, a music performance series in the Buffalo Bayou Park Cistern. Four Houston-based music ensembles will perform works composed or arranged especially for the Cistern and its extraordinary natural acoustics.
The Cistern is a former drinking water reservoir transformed by BBP into a unique public space that houses tours, periodic art installations, and musical performances. Its 221 columns and their dramatic reflection provide a striking visual backdrop, and the 17-second reverberation in this vast underground chamber is an exciting challenge for performers. Underground Sounds gives musicians and composers the opportunity to create site-specific pieces for this local architectural treasure and provides the public with a sonic experience unavailable anywhere else.
Performances will run on select dates from September through November, and tickets are known to sell out quickly. Audiences are encouraged to mark their calendars with the on-sale dates below.
The 2023 Underground Sounds schedule:
September 14 – 17 | Nameless Sound
Tickets available starting Friday, August 11 at 9 a.m.
Nameless Sound will present six unique concerts, each with a different trio of creative musicians collaborating for the first time to explore the special sonic qualities of the Cistern. Each will be a singular experience, never-to-be repeated, that will take audiences on a sonic journey of real-time musical composition. Each concert will feature three short solos, followed by a trio improvisation.
October 5 – 8 | DACAMERA
Tickets available starting Friday, September 8 at 9 a.m.
DACAMERA has commissioned Houston composer Mark Buller (an alumnus of the DACAMERA Young Artist Program) to create a new, site-specific work for the Cistern which will be performed by current DACAMERA Young Artists.
October 26 – 29 | Alexandra Smither and Austin Lewellen
Tickets available starting Friday, September 29 at 9 a.m.
A collaborative creation between soprano Alexandra Smither and double bassist Austin Lewellen, this program, entitled Ground/Water, will include solo works from Éliane Radigue's Occam series, complemented by a co-composed work written in collaboration with Houston poet, Aris Kian, that meditates on water and the Cistern and encourages audience participation.
November 9 – 12 | Musiqa
Tickets available starting Friday, October 13 at 9 a.m.
This program features the world premiere of a new composition by artist board member Pierre Jalbert that takes advantage of the Cistern's unique reverberation. Performers include Jacob Schader (violin), Chris Ellis (cello), Nicholas Bissen (saxophone), Sophie Volpe (trombone) and Terry McKinney (percussion).
"We are excited to invite Houston's musical talents into the Cistern again," said Karen Farber, BBP's Vice President of External Affairs. "This amazing space so clearly calls out for musical experimentation. We look forward to sharing these experiences with the public throughout the fall."
Performance times will be posted on www.buffalobayou.org
Single Tickets for Houston Grand Opera's 2023-24 Season Now on Sale
HGO's 2023-24 mainstage season features six operas including a highly anticipated world premiere, Wagner's final masterpiece, a new staging of a family-friendly classic, and beloved audience favorites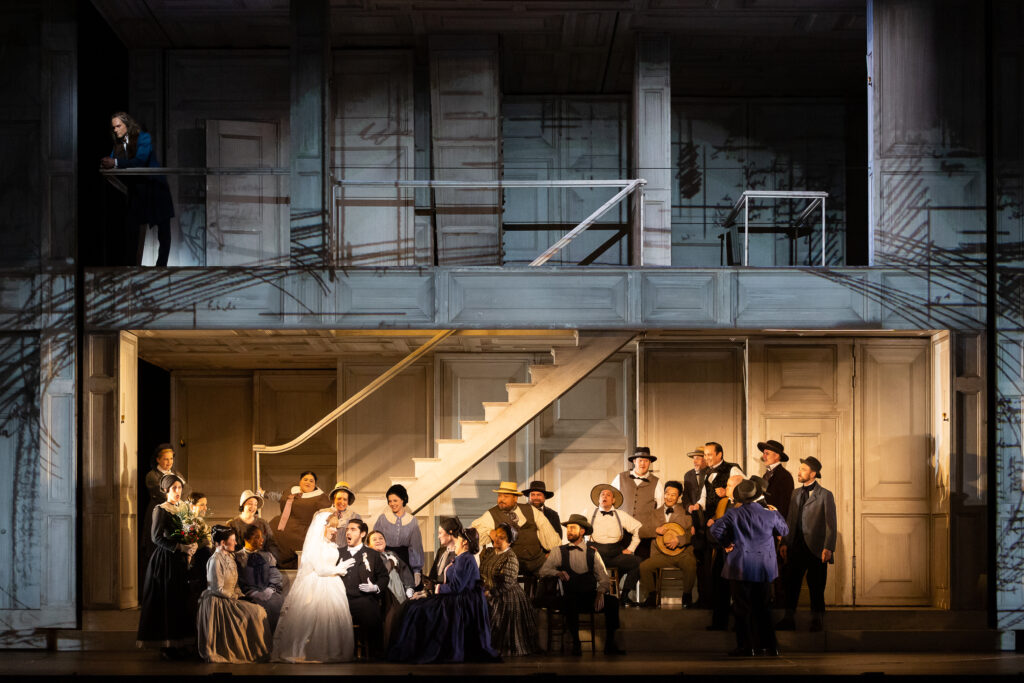 Houston Grand Opera (HGO) is now offering single tickets to the 2023-24 season at HGO.org. HGO's powerhouse mainstage season is comprised of 34 performances across six productions. It will bring a world premiere opera based on a little-known true story of the Civil War, Intelligence; the company's first presentation of Wagner's Parsifal since 1992; a new staging of The Sound of Music co-produced by HGO and the Glimmerglass Festival; and popular classic operas Falstaff, Madame Butterfly, and Don Giovanni.
"As we approach the opening of a new season, our anticipation grows every day," says HGO General Director and CEO Khori Dastoor. "We're going all out for our city this year. Each of these six masterful operas will reveal its own indelible truth, brought to light by the finest artists, musicians, and creatives in the world. Whether you join us for one amazing performance or all six, we cannot wait to welcome you to the theater for an unforgettable experience."
· For the first time in its history, HGO will open its season with a world premiere: the company-commissioned opera Intelligence, created by acclaimed composer Jake Heggie, librettist Gene Scheer, and director/choreographer Jawole Willa Jo Zollar, founder of the Urban Bush Women. The sensational cast will be led by mezzo-soprano and Sarah and Ernest Butler Houston Grand Opera Studio alumna Jamie Barton as Elizabeth and soprano Janai Brugger in her company debut as Mary Jane, with J'Nai Bridges as the mysterious Lucinda. They will be joined by eight dancers from the Urban Bush Women, with acclaimed conductor Kwamé Ryan also making his company debut at the podium. (Oct. 20 to Nov. 3) .
· The other opera from HGO's fall repertoire is Verdi's comic masterpiece, Falstaff, which recounts the drunken misdeeds of Shakespeare's beloved, down-on-his-luck knight, who crosses the wrong women in a harebrained scheme to pay off his debts. The stellar cast features four beloved company favorites: baritone Reginald Smith, Jr. as Falstaff, soprano Nicole Heaston as Alice, baritone Blake Denson as Ford, and soprano Andrea Carroll as Nannetta. Paula Suozzi directs the production, and maestro Patrick Summers conducts. (Oct. 27 to Nov. 10).
HGO is also planning a host of world-class performances beyond the mainstage. On September 14, 2023, the company will present the annual Butler Studio Showcase, an intimate evening of operatic scenes performed by members of the company's internationally acclaimed emerging artist training program, the Sarah and Ernest Butler Houston Grand Opera Studio.
To purchase tickets or learn more about the organization, visit HGO.org or call the Houston Grand Opera Box Office at 713-228-6737. Photo: Lynn Lane
THE NEON ROUGE PRESENTS CABARET AND DINNER THEATER AT HAMBURGER MARY'S ON AUGUST 29
The Neon Rouge is thrilled to announce the next installment of their monthly show will be Tuesday, August 29, 2023.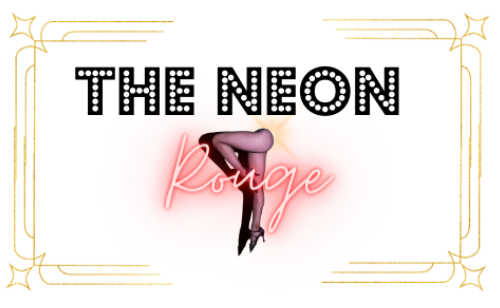 The Neon Rouge is Houston's only cabaret show and dinner theater, featuring a rotating all-star cast of burlesque performers, magicians, aerialists, singers and more. Attendees can dress to the nines in their Jazz Age best and enjoy culinary creations by Chef Anita Ramos, crafted exclusively for the show. Located in the historical Isis Theatre at Hamburger Mary's, this cabaret brings burlesque back to the former home of Prohibition and The Moonlight Dolls.
The August 29 show will feature guest performances from burlesque dancer Kendall Aranel, and hostess and burlesque singer Abby Cadabra; alongside performances by Taylar Fatale, an aerialist, singer and burlesque dancer; and The Neon Rouge Dance Company, featuring Reina La Rouge, the show's executive producer; Production Manager Lady Annabelle; Poppy Tart, a burlesque dancer, model, costume designer and producer; Dahlia Derringer, a burlesque performer, choreographer, flow artist and producer; Vixen Magnifique, a classically trained dancer and burlesque performer; and Rosie the Rivetting, a burlesque performer and producer.
Doors open at 7:00 pm for dinner | Show begins at 8:30 pm; at 1008 Prairie St | Houston, TX 77002. Cost: $35 – $100 on Eventbrite (https://bit.ly/TNRTickets0829).
HOUSTON DIVINE STUDIO CELEBRATES GRAND REOPENING WITH MORE INSTRUCTORS, CLASSES and SPACE
Houston Divine Studio Grand Reopening Details
Date: Sunday, August 27, 2023
Time: 4 pm – 7 pm
Location: Houston Divine Studio | 4540 W 34th St; Unit I | Houston, TX 77092
Houston Divine Studio — where adults can learn to dance in a safe and welcoming environment — celebrates its relocation to a new, custom-outfitted studio in Garden Oaks with a Grand Reopening party on Sunday, August 27.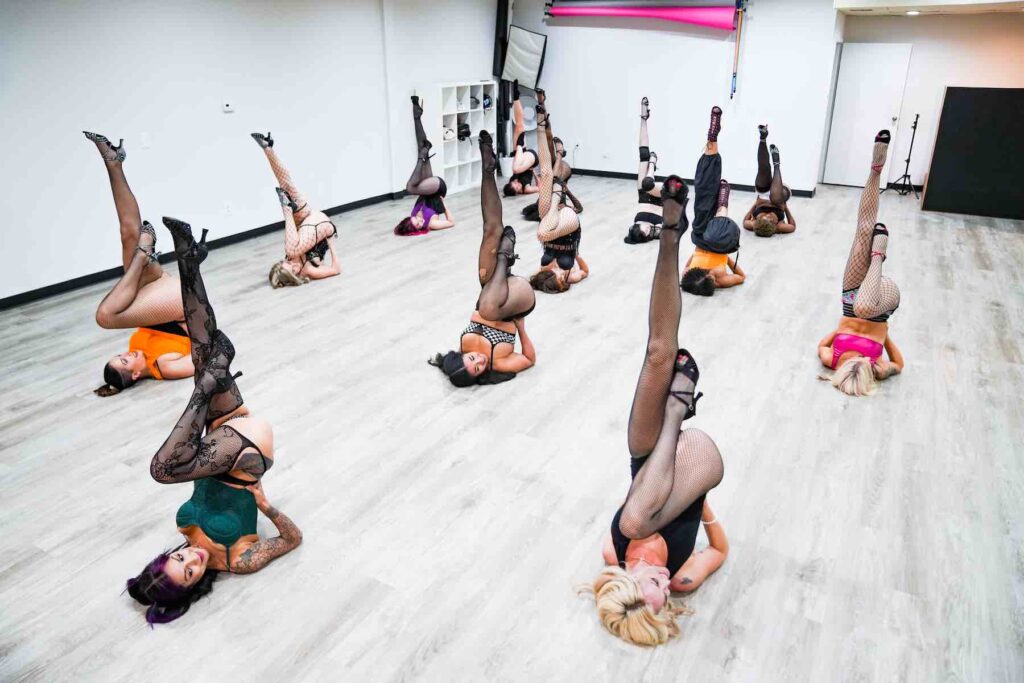 Open to the public, the party will showcase the new studio, which features a dance space tailored to the studio's needs, onsite offices for its operations team, a stage for hosting performances and a welcoming lobby. Visitors will also have the opportunity to speak with the studio's instructors and learn more about the classes they teach, from ballet to burlesque, and from "Hair & Chair" to yoga and meditation.
"Growing our dance studio to this space is a dream come true," shares Taylor Ann, Houston Divine Studio's founder and owner. "This move represents so much hard work, and a significant investment in our continued growth and development."
Taylor Ann, a Houston burlesque performer under the moniker of Lady AnnaBelle, founded the studio in 2018 with the specific intent of empowering people through the art of burlesque dance. After a Covid-forced closure in 2020, Houston Divine reopened in Fall 2021 in a single-room space in Spring Street Studios.
"Our former studio served us so well as we recovered from Covid, but I'm thrilled to say that we've outgrown the space," Taylor Ann said. Last year, the studio hosted an 11-week burlesque course that culminated in a May showcase. Both the course and showcase were met with such enthusiasm that she created The Divine Darlings Burlesque Troupe with the showcase graduates.
"Our monthly burlesque shows have fostered a kind-of fanbase that exploded the demand for classes. I'm proud to say that we've added tap, jazz and many other disciplines to our previous adult dance offerings, and will offer additional styles as we continue to grow in this new space."
In addition to the burlesque, floorwork, "hair and chair," lyrical, ballet and tap classes previously offered, dancers of all skill and experience levels can enjoy classes in jazz, prop work, hip hop, flexibility, heels, technique and contemporary in the new space, as well as classes in meditation, yoga, wellness and more.
As additional services, Houston Divine Studio is partnering with Showgirl Studios to offer mini photoshoots, as well as Edify Wellness to offer in-house holistic health coaching.
2020 EVENTS
(2020)
MENIL COLLECTION CONTINUES MUSIC & ISOLATION WITH TWO PERFORMANCES IN JANUARY 2020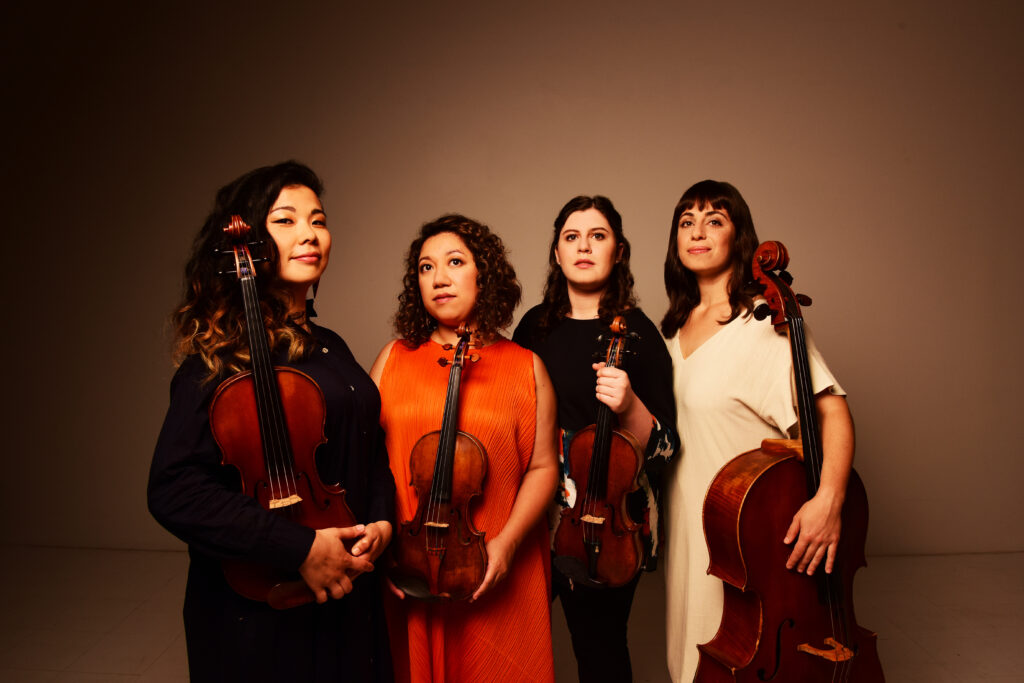 Its series of intimate concerts at the Menil Collection continues with Music and Isolation, two performances by the Aizuri Quartet on Monday, Jan. 27 at 7:30 p.m. and Tuesday, Jan. 28 at 7:30 p.m.
Founded in 2012 and based in New York City, the Aizuri Quartet is Miho Saegusa, violin; Emma Frucht, violin; Ayane Kozasa, viola; and Karen Ouzounian, cello.
The Grammy Award-nominated ensemble has performed extensively throughout North America, Europe, Asia and South America, garnering critical acclaim for imaginative performances that showcase the artists' technical bravado and emotional power.
DACAMERA WELCOMES BRANFORD MARSALIS ON JANUARY 25TH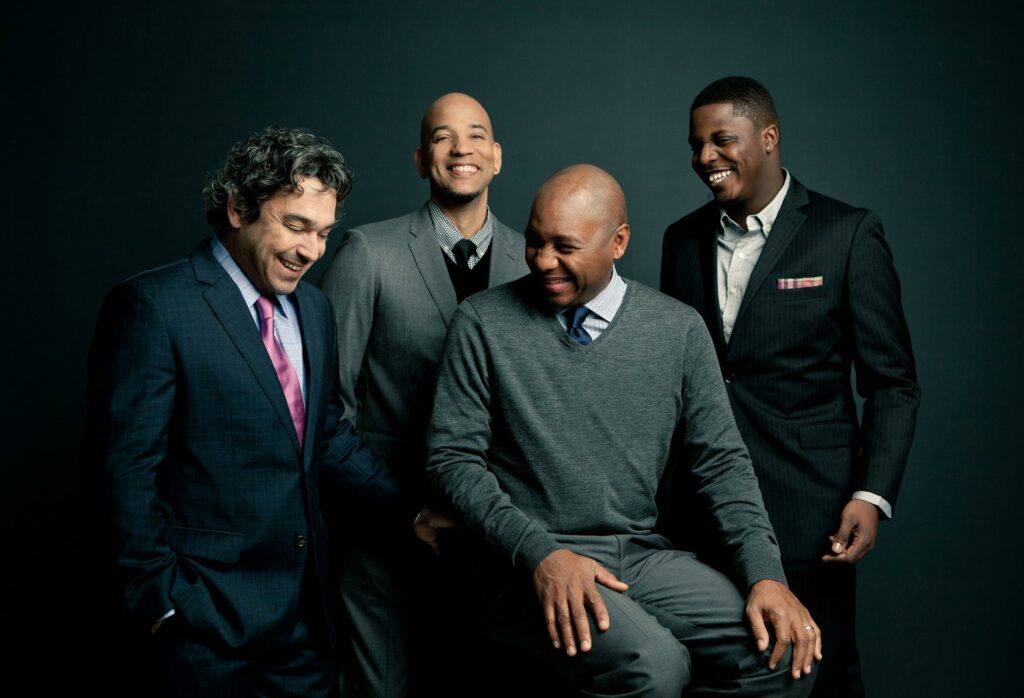 DACAMERA continues its jazz series with saxophonist Branford Marsalis on Saturday, Jan. 25 at 8 p.m. at the Cullen Theater, Wortham Theater Center.
The NEA Jazz Master, Grammy Award-winner and Tony Award-nominee returns to the DACAMERA stage alongside the quartet he has led for the past three decades: Joey Calderazzo, piano; Eric Revis, bass; and Justin Faulkner, percussion.
LIVE NATION HOUSTON announces 2020 shows
Tickets on sale now
Theatre Under The Stars (TUTS) now has an onstage seating opportunity for every performance of Once On This Island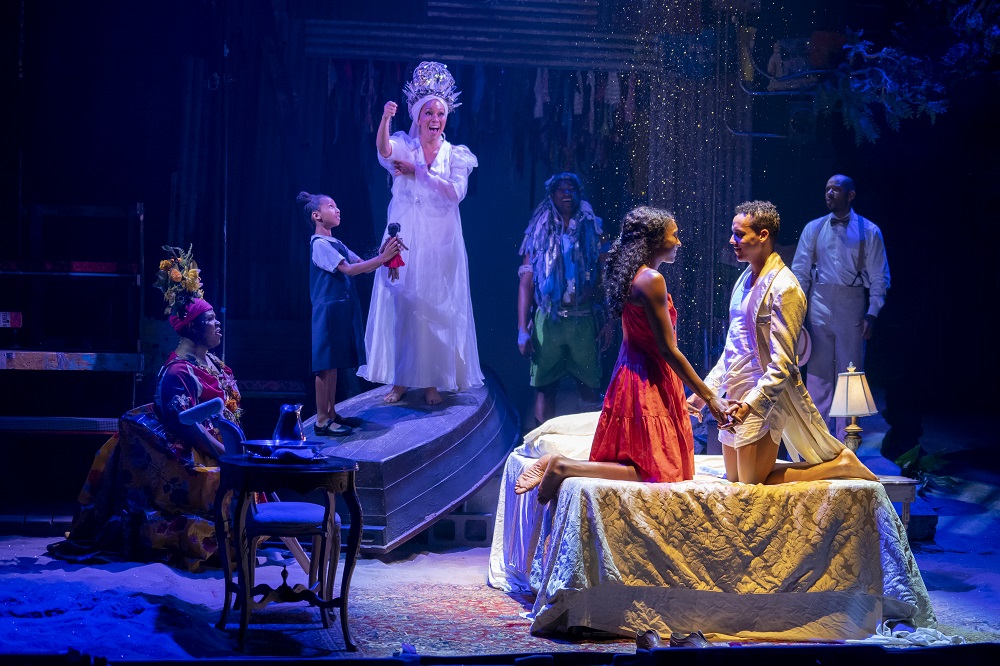 Onstage seating will offer guests a unique and involved way to experience the performance, with the story of Ti Moune being told all around them. The seats, which are $25 general admission, bleacher-style seats, are now available for purchase through TUTS.com.
While there are some restrictions to the onstage seating — ages 10 and up only, dress code restrictions, and rules about what you can bring on the stage — guests will have an experience that is truly unlike any show they've attended before with TUTS.
Winner of the 2018 TONY AWARD FOR BEST REVIVAL OF A MUSICAL, Once On This Island is the sweeping, universal tale of Ti Moune, a fearless peasant girl in search of her place in the world, and ready to risk it all for love. Guided by the mighty island gods, Ti Moune sets out on a remarkable journey to reunite with the man who has captured her heart.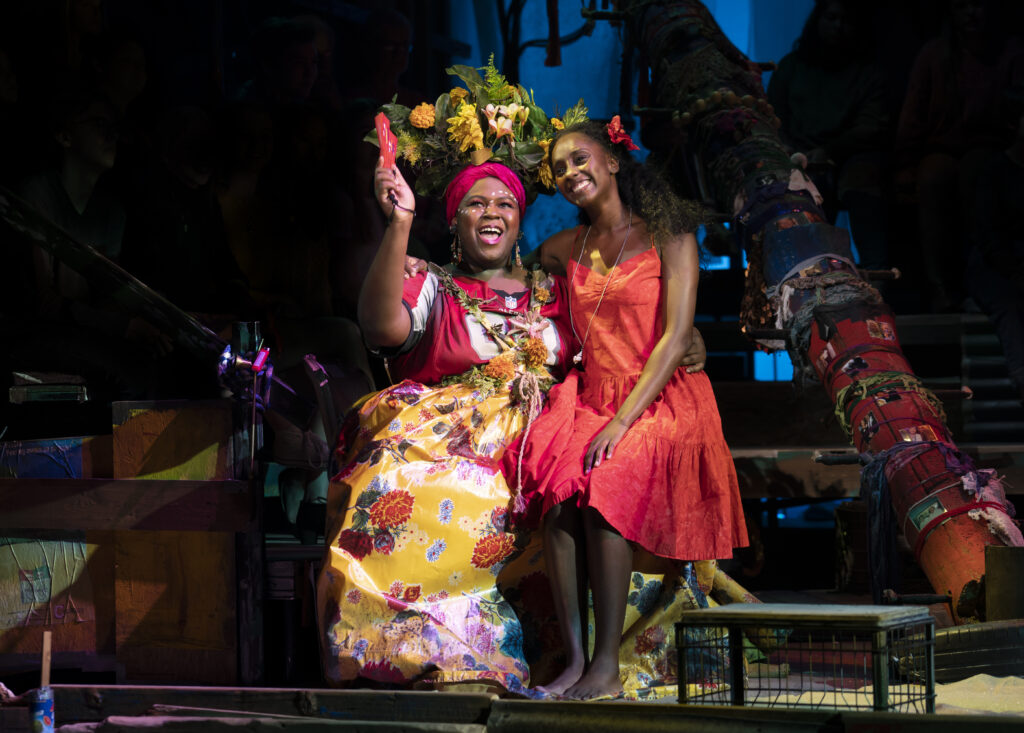 The groundbreaking vision of two-time Tony Award nominated director Michael Arden (Spring Awakening revival) and acclaimed choreographer Camille A. Brown (NBC's Jesus Christ Superstar Live) conjures up "a place where magic is possible and beauty is apparent for all to see!" (The Huffington Post).
With a score that bursts with life from Lynn Ahrens and Stephen Flaherty, the Tony Award-winning songwriters of Anastasia and Ragtime, Once On This Island is a timeless testament to theater's unlimited possibilities.
Guests should be aware that the show contains theatrical haze, live flame, sand, and water elements, and the onstage seating is in proximity of these things. For more information about the onstage seating, and a complete list of restrictions, visit TUTS.com.
Photos by Joan Marcus
DACAMERA's intimate Menil Collection concert series kicks off with Italian Themes, a two-night performance by Quartetto di Cremona on Oct. 21 and Oct. 22
The ensemble marks its Houston debut with two distinct but complementary programs of rarely heard Italian music for string quartet.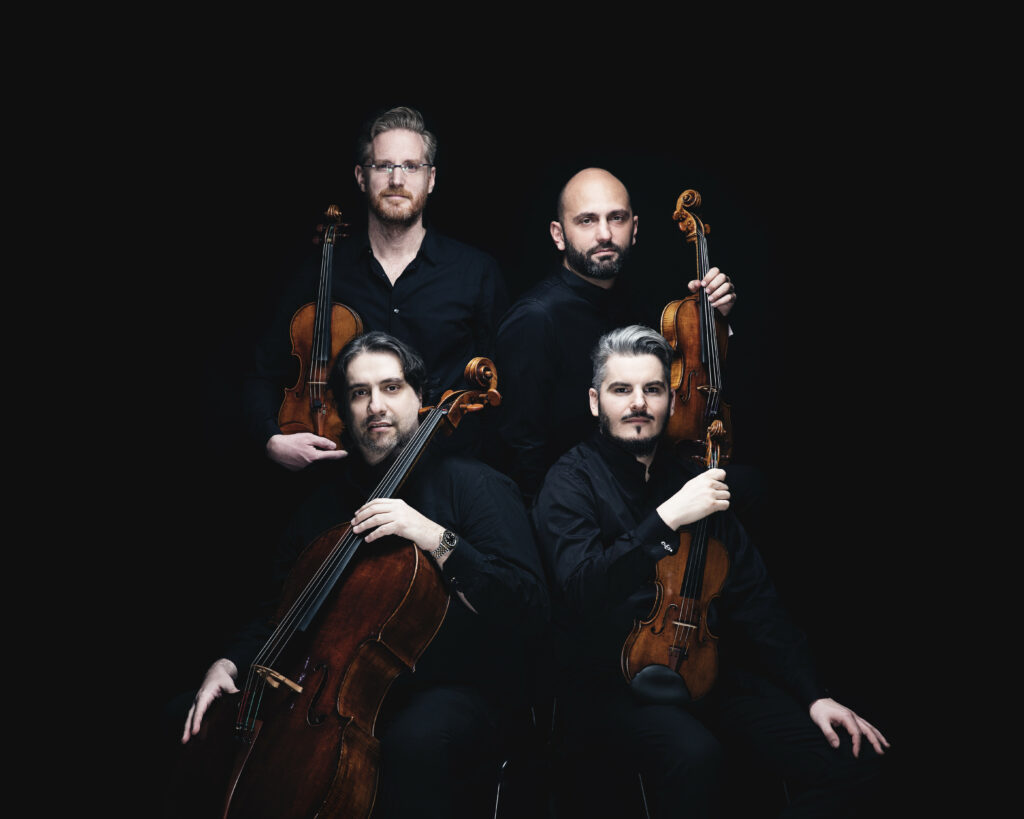 The program on Monday night will feature String Quartet in C Major, Op. 2, No. 6 by Boccherini; Quartet in E Minor by Verdi; Crisantemi by Puccini; and Quartet in D Major by Respighi.
On Tuesday the group will showcase String Quartet No. 1 in G Major, K. 80/73f by Mozart; Quartet in E Minor by Verdi; Italian Serenade by Wolf; and Quartet in D Major by Respighi.
STAR OF NETFLIX HIT COMEDY GLOW, KEVIN CAHOON, HEADLINES TUTS EDUCATION CELEBRATION
Kevin Cahoon will headline Theatre Under The Stars Education Celebration acting as both entertainment and emcee.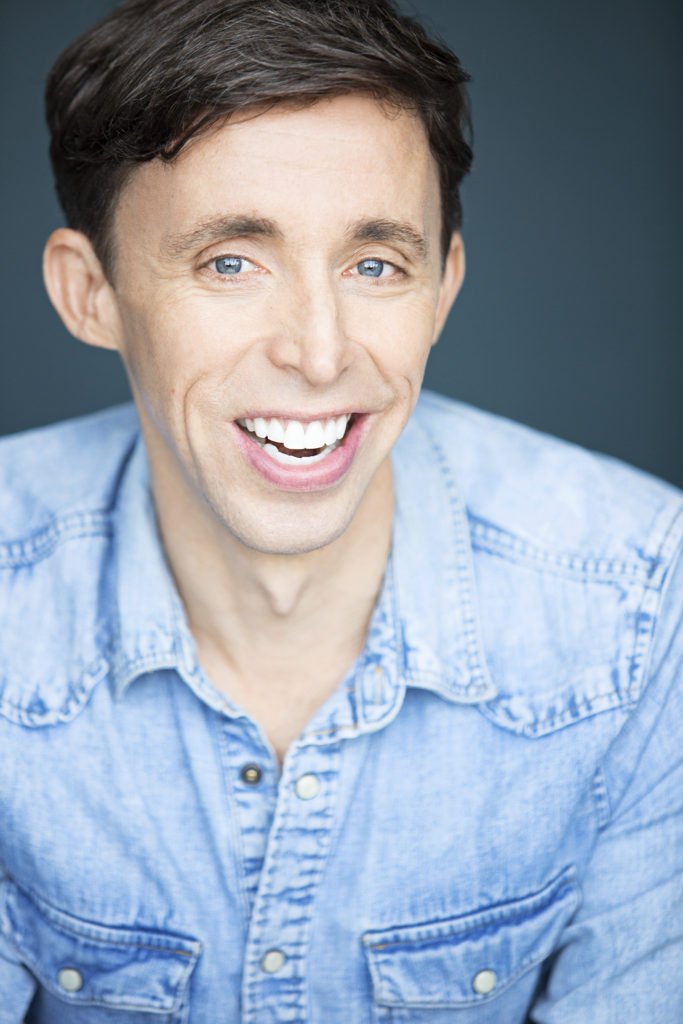 Cahoon can currently be seen on the Netflix hit comedy, Glow, as well as Netflix's A Series of Unfortunate Events. He originated roles in the Broadway companies of The Lion King, Chitty Chitty Bang Bang, The Wedding Singer, the revival of The Rocky Horror Show, and he made his Broadway debut in The Who's Tommy.
He was also an original company member of Hedwig and The Angry Inch Off-Broadway, playing the title role there and in numerous companies in the US and abroad.
TUTS Education Celebration will take place on Thursday, November 7 at 6 p.m. on the Sarofim Stage at the Hobby Center for the Performing Arts. The evening, which will include a silent auction, dinner, and entertainment featuring Cahoon and students from The River and Humphreys School of Musical Theatre, benefits Education and Community Engagement programs at Theatre Under The Stars.
"As a Humphreys School alum, I'm beyond thrilled to join TUTS in celebrating the work they do throughout the schools and in the community," said Cahoon.
Tickets for the event start at $300 and sponsorships begin at $3,000. To get tickets or learn more about the event, go to TUTS.com/Celebration.
Exclusive Tour "Icons of Style: A Century of Fashion Photography"
Monday, September 16, 2019: –
Presented by Lisa Volpe, associate curator of photography
On this Exclusive Tour, see how the more than 200 images in the exhibition Icons of Style: A Century of Fashion Photography chronicle trends in fashion over the past century, reflect broader cultural shifts, and even define the way people see themselves.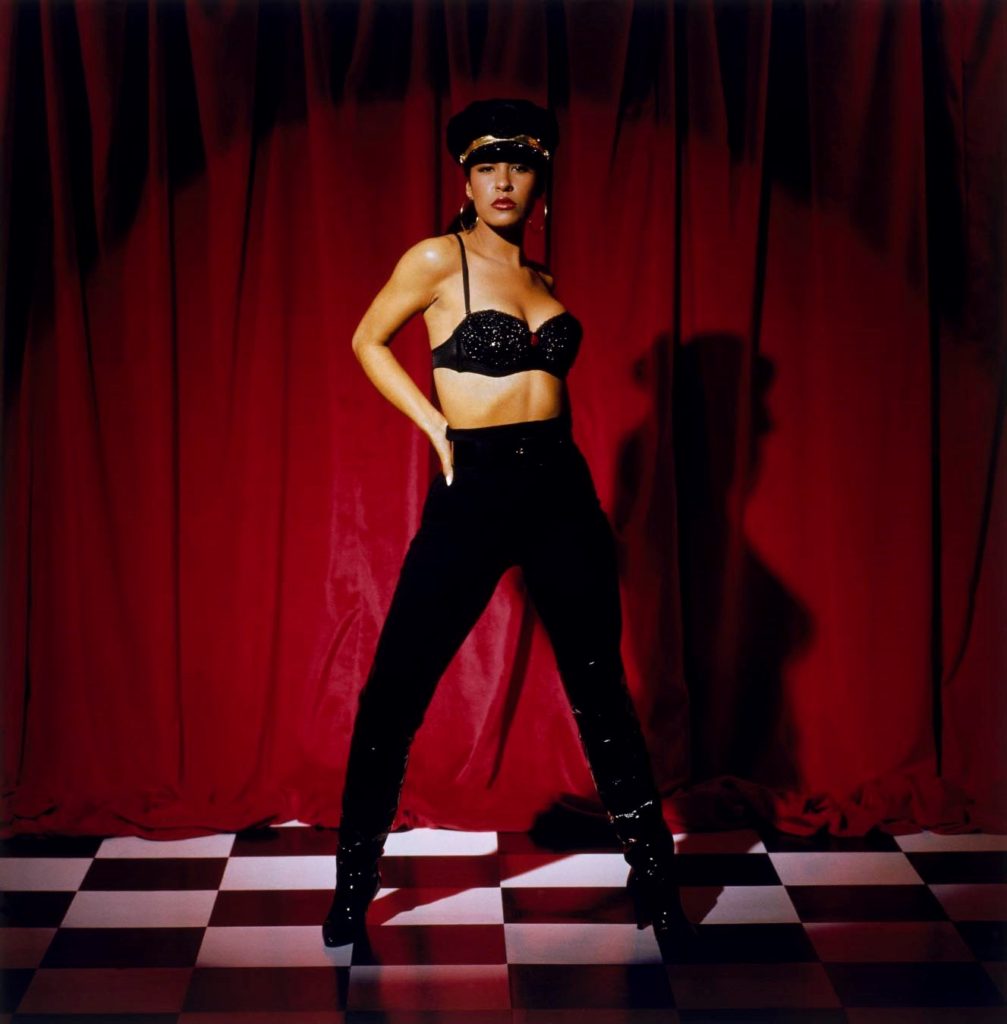 About Exclusive Tours: Exclusive Tours offer private access to select Museum exhibitions on special Mondays when the Museum is closed to the public. In these lively, in-depth walking tours, Museum experts share their expansive knowledge about the featured exhibition. After the tour, discuss your experience over a glass of sparkling wine.
Tickets
• $55 MFAH members
• $65 Nonmembers
Get tickets at https://www.mfah.org/calendar/exclusive-tours-icons-of-style-a-century-of-fashion-photography/201909160630PM?utm_source=MFAH&utm_medium=email.
Legendary Actor Jeff Goldblum Brings an Evening of Jazz to Jones Hall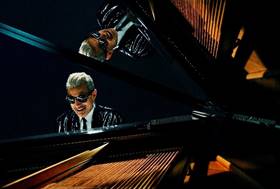 With an acting career spanning four decades and film credits including Jurassic Park and Independence Day, legndary actor Jeff Goldblum and his band, The Mildred Snitzer Orchestra, will be presented in an evening of jazz by The Society for the Performing Arts on Friday, September 20 at 8 p.m. in Jones Hall for the Performing Arts . As a part of the show, the band is providing a once-in-a-lifetime opportunity to select Kinder High School for the Performing and Visual Arts (HSPVA) jazz department students to play on stage with them.
Goldblum, who has been playing the piano since he was a child, has performed with The Mildred Snitzer Orchestra at venues in Los Angeles and New York City over the past few decades. When he's not filming, the actor hosts a weekly jazz variety show at LA's Rockwell Table and Stage. Frequented by locals and A-listers alike, the show melds Goldblum's love of jazz with his passion and skills at improvised comedy.
Jeff Goldblum & The Mildred Snitzer Orchestra released their first album in November 2018, which quickly became the number one selling jazz album on the Billboard charts. The band will play hits from the album, such as Straighten Up and Fly Right, Nostalgia in Times Square, Cantaloupe Island and more.
Tickets start at $35. Tickets can be purchased at www.spahouston.org.
Tickets for the Houston premiere of Dear Evan Hansen will go on sale Sunday, August 25 at 11:00 a.m.
The winner of six 2017 Tony Awards, including Best Musical, DEAR EVAN HANSEN features a book by Tony Award-winner Steven Levenson, a score by Grammy®, Tony® and Academy Award® winners Benj Pasek and Justin Paul (La La Land, The Greatest Showman), and direction by four-time Tony Award nominee Michael Greif (Rent, Next to Normal) is coming to Houston.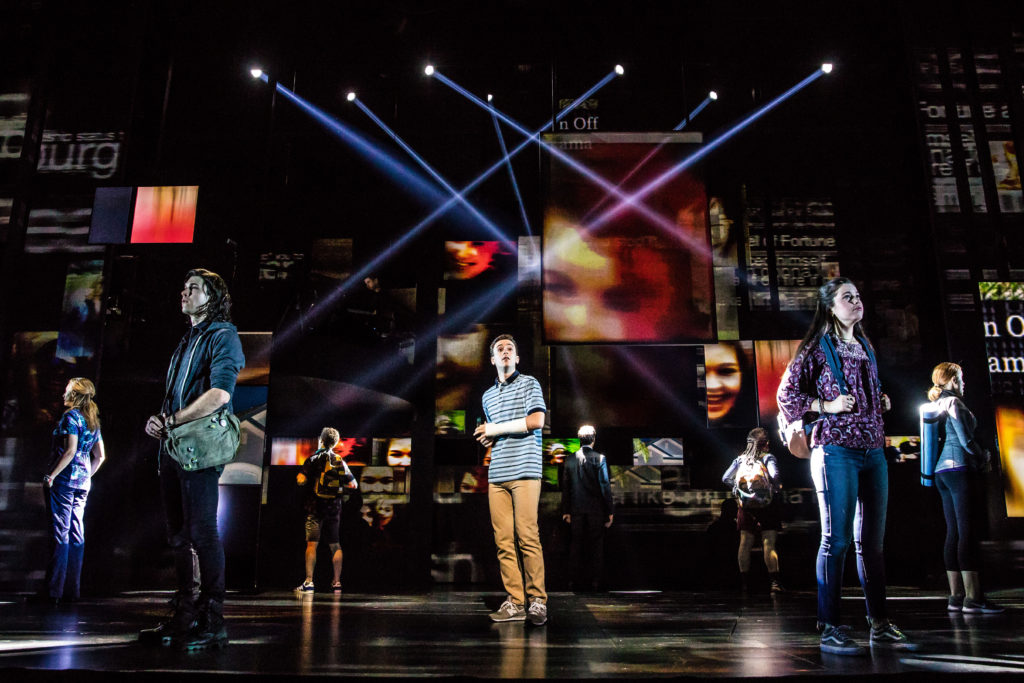 A letter that was never meant to be seen, a lie that was never meant to be told, a life he never dreamed he could have. Evan Hansen is about to get the one thing he's always wanted: a chance to finally fit in. DEAR EVAN HANSEN is the deeply personal and profoundly contemporary musical about life and the way we live it.
DEAR EVAN HANSEN has struck a remarkable chord with audiences and critics everywhere, including The Washington Post who says DEAR EVAN HANSEN is "one of the most remarkable shows in musical theatre history." The New York Times calls it "a gut-punching, breathtaking knockout of a musical." And NBC Nightly News declares the musical "an anthem resonating on Broadway and beyond."
Get tickets at www.thehobbycenter.org/?q=node/2500.
Bayou Bend Collection and Gardens hosts Multiple Events for Visitors in May
Bayou Bend Collection and Gardens, the MFAH house museum for American decorative arts, is located at 6003 Memorial Drive
Photography in the Gardens of Bayou Bend: (Saturday, May 18: 10:30 a.m.–3:30 p.m.) Explore the grounds of the 14-acre estate to capture the beautiful blooms, gorgeous woodlands, and formal landscapes through your own lens. Please note the guidelines. Admission to the gardens is $7.50 for adults; $6 for seniors (65+) and students with ID; and $5 for ages 10–18. Children 9 and younger are admitted free.
Bayou Bend Family Day "Musical Traditions": (Sunday, May 19: 1–5 p.m.) Theme: "Musical Traditions" | Celebrate the history of our nation's music and musicians. Bayou Bend's founder, Miss Ima Hogg, was also a founder of the Houston Symphony and a great lover of music. Explore the wide variety of styles and influences on early American music through performances and activities. This event is free. Last admission is at 4:30 p.m.
Sketching in the Gardens of Bayou Bend: (Tuesday, May 21: 10:30 a.m.–3:30 p.m.) Guests are invited to explore the grounds of Bayou Bend's 14-acre estate. Paper, clipboards, and pencils are provided. Visitors are encouraged to bring their own campstools. Admission is $7.50 for adults; $6 for seniors and students; and $5 for ages 10–18. Children 9 and younger are admitted free.
17th Annual Tommy Tune Award Nominees Announced

High school students, teachers, and parents across Houston are celebrating the nominations for the 17th Annual Tommy Tune Awards.
Dan Knechtges, Artistic Director at Theatre Under The Stars, announced the nominees for Best Musical via video on the Tommy Tune Awards Facebook page.
A program of Theatre Under the Stars, the Tommy Tune Awards recognize and reward excellence in the artistry of musical theatre by high school students and their teachers in the greater Houston metropolitan area. The annual awards ceremony will take place on Tuesday, April 30 at 7:30 p.m. at the Hobby Center for the Performing Arts. The rambunctious celebration features performing from some of Houston's most talented teens.
Tickets will go on sale to the public on April 15 at 9 a.m. at tuts.com/tommytuneawards.
After evaluating the 51 participating Houston-area high school productions during the 2018-2019 school year, a team of 40 Houston-based theatre professionals nominated students in 15 award categories.
For more information, visit www.tuts.com.
ROCK THE ROW CONCERT SERIES BEGINS THURSDAY, MARCH 14 AT HUGHES LANDING® WITH A TRAILGATING RUN BEFORE THE CONCERT
Rock the Row Features Variety of Music, Bringing Trailgating Back to this Popular Series
The popular Rock the Row free, spring concert series begins on Thursdays, March 14 through March 28 from 7 – 9 pm at Hughes Landing®, an award-winning, lifestyle destination on Lake Woodlands.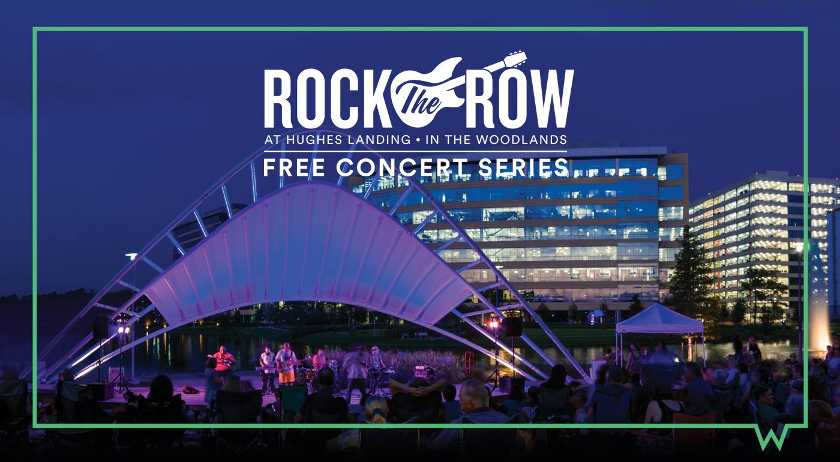 Want to get the party started early? Join us for a fun trail run/walk before each concert. Meet at Fleet Feet™ at 6:00 pm every Thursday and then cool down with appetizers and refreshments before heading to the concert at the Hughes Landing Band Shell. Runners will receive a free Trailgating t-shirt while supplies last.
"By combining the Trailgating and Rock the Row events, we are able to highlight Hughes Landings' focus on health and wellness along with the family-friendly entertainment options available.
With its walkable setting along Lake Woodlands along with the Bandshell, Hughes Landing is the premier location to promote a healthy lifestyle and then relaxing with music from local artists," said Jim Carman, Senior Vice President, Master Planned Community, Commercial Development for The Howard Hughes Corporation®.
The concert series begins with Fidelity Maxx on March 14 featuring Motown, Funk and Pop music. Country music will be performed on March 21 by The Buck Yeager Band and Rock 'n Roll music will be performed at the final concert on March 28 with The Duderinos.
The 20th Anniversary Tour of RENT returns by popular demand to the Hobby Center on August 6 -11
Tickets go on sale Friday, March 1 at 10 a.m.
I
n 1996, an original rock musical by a little-known composer opened on Broadway… and forever changed the landscape of American theatre. Two decades later, Jonathan Larson's
RENT
continues to speak loudly and defiantly to audiences across generations and all over the world.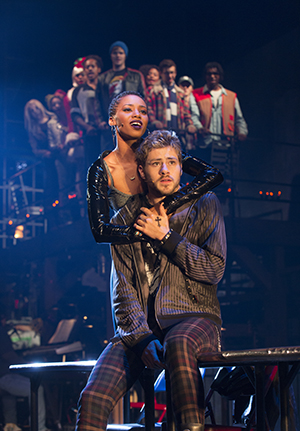 This Pulitzer Prize and Tony Award®-winning masterpiece now returns to the stage in a vibrant 20th anniversary touring production.

A re-imagining of Puccini's
La Bohème,
RENT f
ollows an unforgettable year in the lives of seven artists struggling to follow their dreams without selling out. With its inspiring message of joy and hope in the face of fear, this timeless celebration of friendship and creativity reminds us to measure our lives with the only thing that truly matters—love.
Museum of Fine Arts Hosts Sunday Family Zone
with "Flora" theme on February 17th from 1-4 p.m.
Families are invited to drop in and enjoy a variety of games, activities, books, and mini-tours of the galleries.
Each month's program focuses on a different work of art, exhibition, or artist each month. Enjoy two storybook circles, at 1:30 p.m. and 3 p.m. each Sunday, which connect the works of art with fun and exciting stories.
Recommended for ages 3+. Free with general admission. MFAH members and ages 12 & younger always receive free general admission.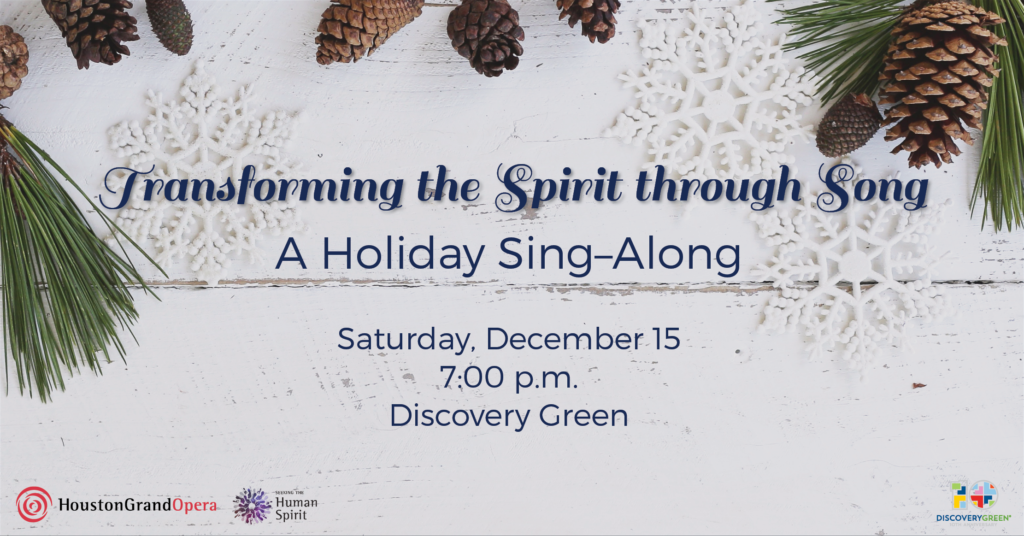 IDINA MENZEL WILL HEADLINE THEATRE UNDER THE STARS 50TH ANNIVERSARY SEASON GALA IN MARCH
Tony AwardⓇ-winning icon of stage and screen, Idina Menzel, will headline Theatre Under The Stars (TUTS) 50th Anniversary Season Gala at The Post Oak Hotel on Saturday, March 23 at 6:30 p.m.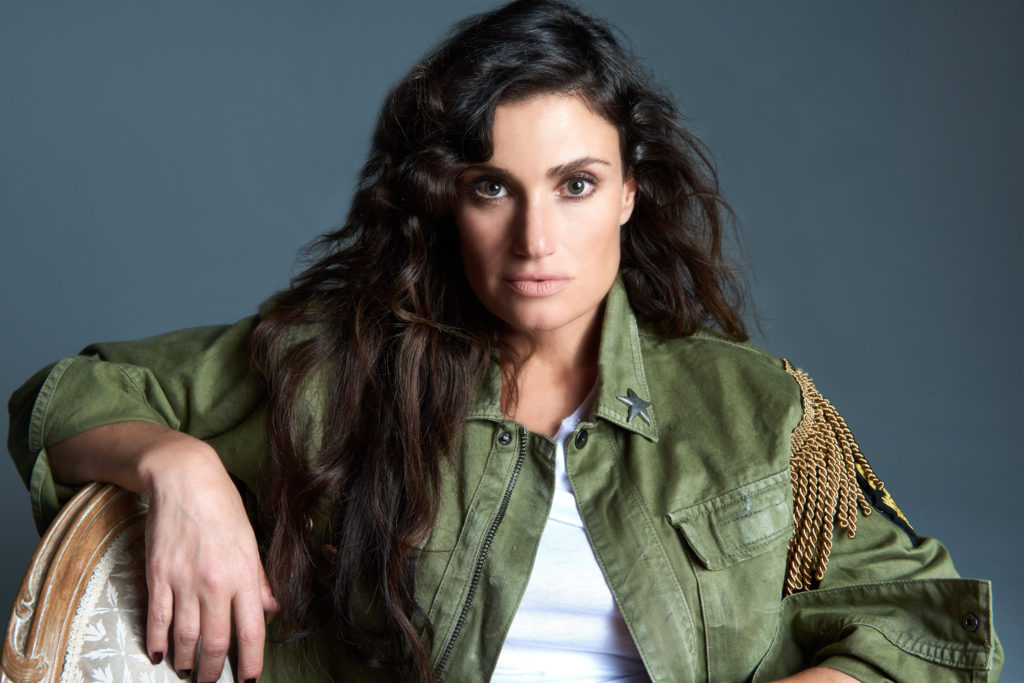 "Idina is the perfect person to help us celebrate our 50th Anniversary Season," said Dan Knechtges, TUTS Artistic Director. "As a musical theatre icon, she is as singular in the entertainment world as Theatre Under The Stars is to Houston. She is going to blow the evening out of the water!"
Tony Award®-winning icon Idina Menzel has a diverse career that traverses stage, film, television and music. Menzel's voice can be heard as 'Elsa' in Disney's Oscar®-winning Frozen, the highest-grossing animated film of all time. The film's song "Let It Go," voiced by Menzel, won the Oscar® for Best Original Song and the Grammy® Award for Best Song Written for Visual Media. Frozen 2 is slated for a November 2019 release.
A skillful songwriter, Menzel's prolific recording career includes multiple cast albums and the solo albums: Still I Can't Be Still, Here, I Stand, and her latest album idina., released September 2016 on Warner Bros Records as well as idina: live in October 2018.
Garnering huge critical acclaim, Menzel reached superstardom on Broadway with her Tony Award-winning performance as 'Elphaba,' the misunderstood green girl in the blockbuster WICKED, and in her Tony-nominated role as 'Maureen' in the Pulitzer Prize winning RENT. Menzel was most recently seen on Broadway in the original production IF/THEN, for which she earned her third Tony nomination.
In May 2018, Idina starred in Roundabout Theatre Company's Off-Broadway production of Skintight as Jodi Isaac, a woman reeling from her ex-husband's engagement to a much younger woman.Philanthropy is also important to Menzel, who co-founded the A BroaderWay Foundation in 2010. This organization is dedicated to offering girls from underserved communities an outlet for self-expression and creativity through arts-centered programs.
Table sponsorships for the Gala range from $15,000 to $100,000, and couples' tickets are available for $3,000. Benefits for top sponsors include tickets to an exclusive meet and greet with Menzel, and premium tickets for her Gala performance. For more information and to secure event sponsorships, visit TUTS.com/Gala.
House of Blues announces Bluesbusters Program
Fans get new opportunities with extended hospitality
House of Blues, the world's premier live music and restaurant brand, announced its new BluesBusters program today, allowing fans to enjoy custom restaurant promotions and unique experiences at preferred pricing.
Offers will vary throughout the year and will be inclusive of the restaurant, retail store and even live concerts and VIP experiences.
The first BluesBusters offer kicks off the program in a big way and gives fans an extra $20 in value if they purchase a $30 restaurant certificate, a savings of 40%.
Every month a new offer will be revealed and will only be available for purchase during that month's promotional period, after which a new offer is revealed at www.houseofblues.com/bluesbusters.
Houston Grand Opera Presents Transforming the Human Spirit through Song Featuring Members of the HGO Chorus and HGO Studio at Discovery Green Dec. 15

Holiday sing-along led by HGOco Music Director and Composer-in-Residence Damien Sneed
Houston Grand Opera presents Transforming the Human Spirit through Song, a holiday sing-along and part of the Seeking the Human Spirit initiative. The holiday sing-along includes members of the HGO Chorus and members of the HGO Studio led by HGOco Music Director and Composer-in-Residence Damien Sneed at Discovery Green.
The Dec. 15 event is free and open to the public.
Transforming the Human Spirit through Song will coincide with two other events at Discovery Green–Flea By Night and GUST.
Flea by Night is a monthly, one-of-a-kind market featuring an array of artful kitsch, vintage items, mid-century modern furniture, recycled and repurposed items and collectibles, and crafts by local artisans and designers. GUST: Celebrating a Decade of Discovery can be found along the park's Brown Foundation Promenade.
Created by Mexico City–based design collective Cocolab, GUST is an interactive, site-specific artwork that brings to life the invisible patterns of the wind with vivid color, subtle motion and patterns of light.
Members of the HGO Chorus and Studio join forces in presenting beautiful holiday music, led by Damien Sneed, HGOco's new Music Director and Composer-in-Residence. Audience members are encouraged to sing along in this family-friendly musical event.
Glassell Studio School to Host Art Sale Preview Party and Art Sale
Glassell Studio School Student Art Sale Preview Party on Thursday, December 6, 6–8 p.m.
Guests can enjoy the Studio School Student Art sale before it opens to the public
on Friday, December 7.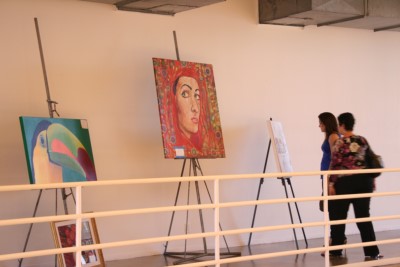 Enjoy holiday refreshments and browse original works of art created by Studio School students, including paintings, ceramics, prints, watercolors, drawings,
jewelry, photographs, and more.
Tickets: $20 for adults, ($18 for members), $10 for ages 13 to 18, and free for ages 12 and younger and Glassell Student Alumni and Leadership Circle members and their guest.
Glassell Studio School Student Art Sale
Friday, December 7, 12–8p.m., and Saturday, December 8, 10 a.m.–5 p.m.
Guests can browse original works of art by students from the Glassell Studio School, including paintings, ceramics, prints, watercolors, drawings, jewelry, photographs, and more. A portion of the proceeds will be used toward Glassell Studio School scholarships.
Admission is free. The Glassell School of Art is located at 5101 Montrose Blvd.
Houston Grand Opera hosts the Armadillo's Tea
Event will raise funds with launch of The Armadillo's Dream children's book at St. Regis Hotel on Nov. 4 at 3 p.m.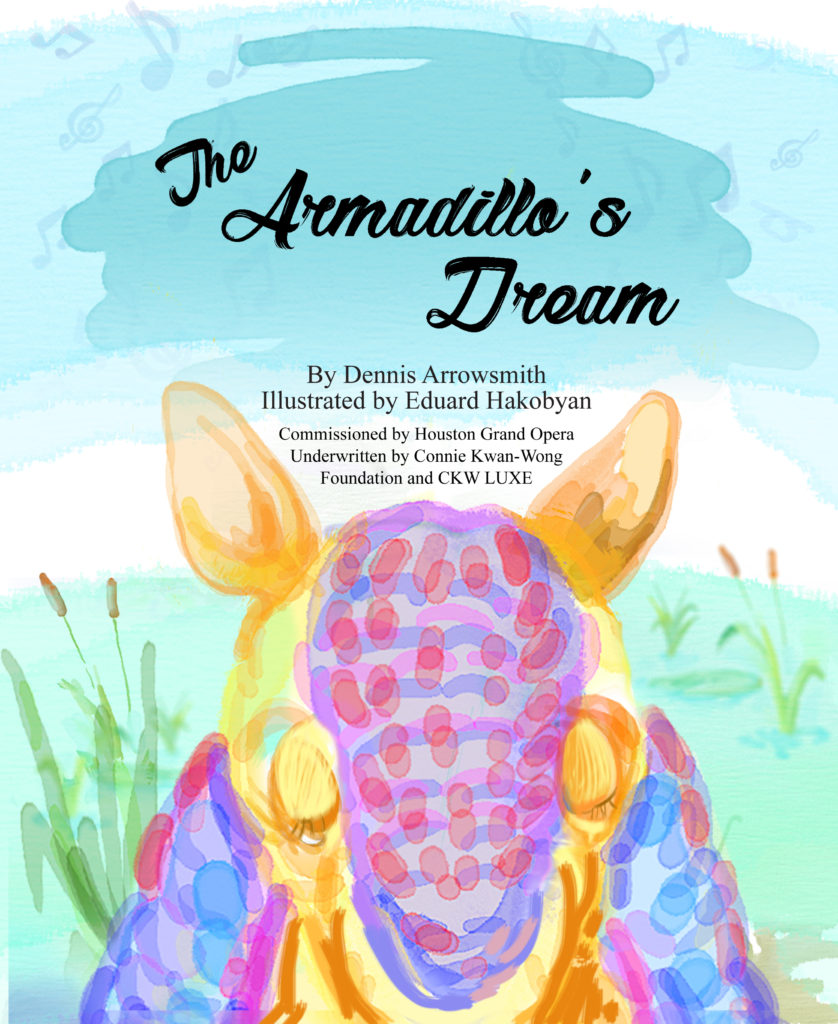 The Armadillo's Tea at the St. Regis Hotel will raise funds for Houston Grand Opera's HGOco, the company's community outreach and collaboration arm, as it celebrates the launch of The Armadillo's Dream, a children's book authored by HGOco Touring Programs Manager Dennis Arrowsmith.
This is HGO's first-ever commissioned storybook, with underwriting by the Connie Kwan-Wong Foundation and publishing by CKW Luxe. Through poetry, it tells the story of Sandy, an armadillo whose fondest wish is to sing onstage with Houston Grand Opera at the Wortham Theater Center. The Armadillo's Dream is available to the public starting Nov. 5 and can be purchased on the HGO website. Arrowsmith will give a reading and sign copies of the book at the Tea.
The Armadillo's Dream will become one of HGOco's five opera-themed storybooks, where a singing storyteller brings a picture book to life for students, pre-K through second grade, in HGOco's Storybook Opera program. It is available in English and in a Spanish translation by Alejandro Magallón. Arrowsmith, who adapted his story from a Bolivian folktale, describes it as a "sweet story about the power of determination and resilience. I hope readers are moved and inspired by the armadillo's journey."
Limited availability tickets begin at $250 and include a signed copy of the book. For reservations, go to https://www.houstongrandopera.org/armadillostea.
Tickets Now On Sale for Anastasia Coming to Houston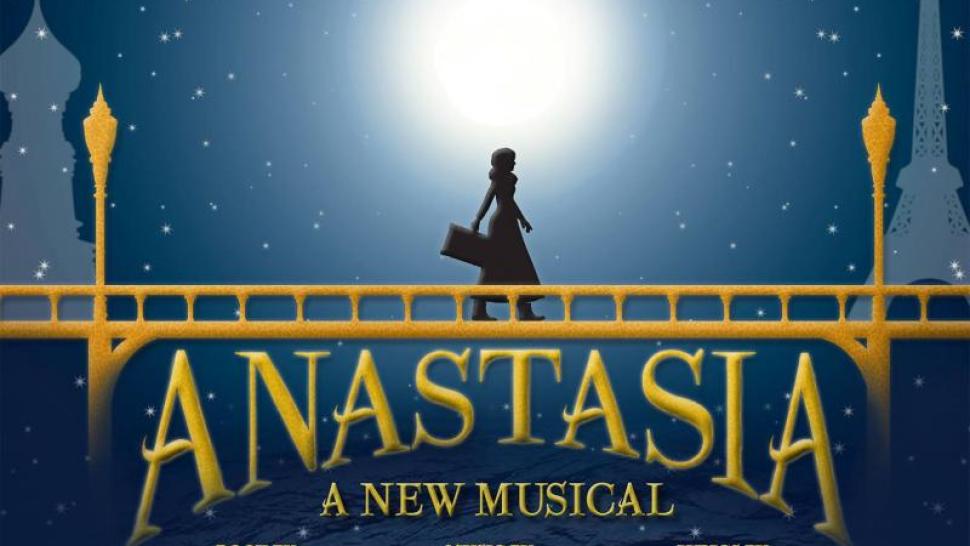 Mischer Neurosciences at the Hobby Center announced tickets for the tour of the critically-acclaimed Broadway production of ANASTASIA are now on sale for the March 5-10, 2019 production.
From the Tony Award®-winning creators of the Broadway classic Ragtime and inspired by the beloved films, ANASTASIA is the new Broadway musical that's "one of the most gorgeous shows in years!" (New York Observer).
This dazzling show transports us from the twilight of the Russian Empire to the euphoria of Paris in the 1920s, as a brave young woman sets out to discover the mystery of her past. Pursued by a ruthless Soviet officer determined to silence her, Anya enlists the aid of a dashing conman and a lovable ex-aristocrat. Together, they embark on an epic adventure to help her find home, love, and family.
ANASTASIA features a book by celebrated playwright Terrence McNally, a lush, new score by Stephen Flaherty (music) and Lynn Ahrens (lyrics) and direction by Tony Award-winning director Darko Tresnjak.
Tickets start at $35 and are available by phone at (800) 982-2787; online at www.TheHobbyCenter.org or www.BroadwayAtTheHobbyCenter.com; The Hobby Center Box Office (800 Bagby, Houston, TX 77002) and all Ticketmaster outlets. Discounts available for groups of 10 or more. For more information, please call (888) 451-5986 or e-mail houston.groups@broadwayacrossamerica.com.
Hall of Fame singer and 5-time Grammy winner to perform in Houston to appear at Sagemont Church on October 6 at 7 p.m.
The only person in history to be a member of the Gospel Music Hall of Fame, the Kentucky Music Hall of Fame and the Amateur Radio Hall of Fame is 5-time Grammy and 11-time Dove Award winner, Larnelle Harris.
Harris recently released his first memoir entitled "Shaped Notes: How Ordinary People with Extraordinary Gifts Influenced my Life and Career" which became a #1 best-selling book on Amazon within three days of its release.
In addition to his Grammy and Dove Awards, including being named Male Vocalist of the Year three times by the gospel music industry, Harris has garnered nineteen #1 national radio singles and countless top 10 hits.

From the White House to the 38th Parallel, Harris has impacted audiences across the globe with his music. He was the first gospel artist to perform inside the Kremlin after the fall of the Soviet Union.
Harris was a featured performer for the Billy Graham crusades for many years, and is seen frequently on the popular Gaither Homecoming television shows.
Tickets for the October 6 concert start at $10. VIP Meet-and-Greet packages are also available. Call 844-447-7664 for more information. The direct ticket link is https://www.itickets.com/events/402640. For additional information, visit http://www.larnelle.com.
Direct Energy Presents Carolyn Wonderland in Concert Sept. 29 at Levy Park
Houston Blues Society presents two great acts, while Coffee Q provides tasty treats
Direct Energy is the presenting sponsor for a free concert at Levy Park on Saturday, Sept. 29, featuring legendary Austin-based blues musician and singer, Carolyn Wonderland, from 6 p.m. – 8 p.m. performing on the Pavilion Stage.
Kicking things off at Levy Park at 12:30 p.m. is blues musician Greenleaf, while the Mark May Band performs from 3 p.m. – 5:30 p.m., both from the Houston Blues Society and sponsored by Levy Park.
Houston's Greenleaf, the leader of Blue Mercy, has a background steeped in gospel music. Her influences are Koko Taylor, Aretha Franklin, Rosetta Thorpe, Sam Cooke, Charles Brown and her parents, Ben and Mary Ella Greenleaf. Her intricate patches of jazz, gospel and heartfelt soul take one on an emotional musical roller coaster ride.
Following Greenleaf is the Mark May Band, a favorite of Levy Park concert-goers. Guitarist May lived in Houston for 20 years before returning to his native Columbus, Ohio in 2016.
Local audiences have been privileged to experience his fiery blues rock, whether as a solo artist, playing with the Agitators or during his stint with Dickey Betts and Great Southern. The Mark May Band's recent CD, Blues Heaven, with 13 original songs, has received widespread acclaim.
Guests can enjoy delicious food that day between 10 a.m. and 9 p.m. from Coffee Q.
Enjoy a good workout with Bootcamp at 8:30 a.m. and Joy Yoga at 10 a.m. Other park amenities include imagination playground blocks, arts and games carts, corn hole, children's play area, dog parks, ping pong and more.
Levy Park is located in the heart of the Upper Kirby District at 3801 Eastside St., between Buffalo Speedway and Kirby Drive and Richmond Avenue and U.S. 59. Parking is available on Wakeforest Avenue and Eastside Street and in the parking garage for a fee.
For more information, visit our website at levyparkhouston.org or call 713-522-7275.
Houston Artist Ann Marie Vancas to Showcase Collection at Sawyer Yards Inspiratus Exhibit
Opening Reception: Saturday, September 15, 5-7 p.m.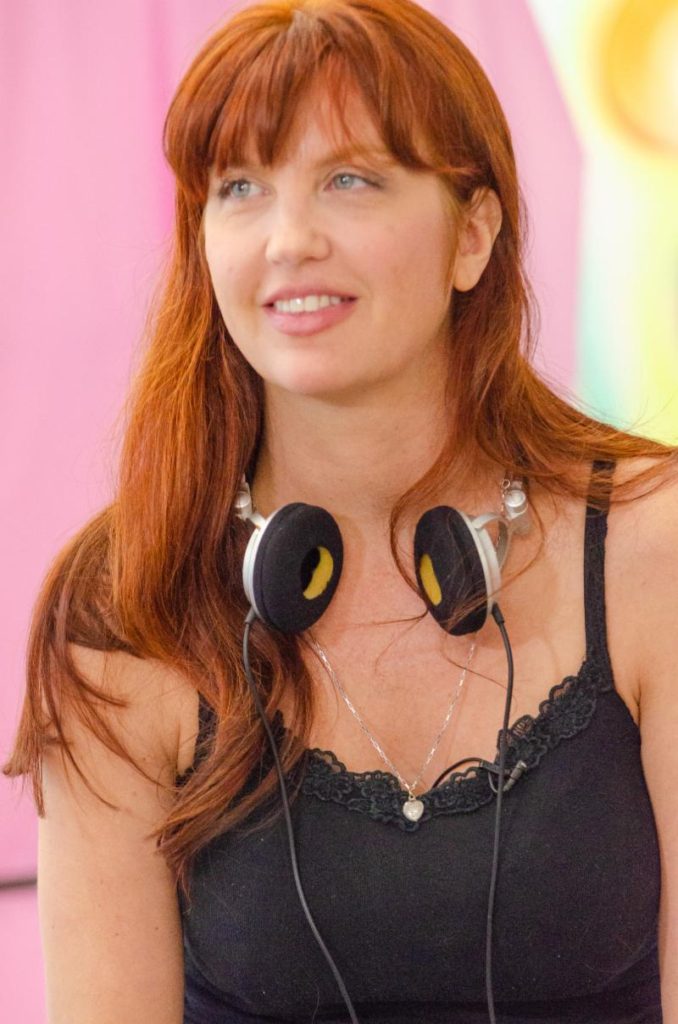 Houston art campus Sawyer Yards will host several artists along with Ann Marie Vancas, who specializes in a type of abstract surrealism called "sensuism", at Inspiratus: A Winter Street Studios Exhibition beginning September 8, 2018 through October 20, 2018.
The opening reception for the exhibition is open to the public and will be held Saturday, September 15, 2018 from 5-7 p.m.
Inspiratus: A Winter Street Studios Exhibition explores and showcases the inspiration behind artistic creation. Inspiratus will feature Winter Street Studios tenant's artwork and the inspiration behind each piece. Guests, collectors, designers and art patrons will venture through the halls of Winter Street Studios to view and shop original works from various Houston artists in different disciplines. Inspiratus, Latin for inspiration, will reveal a rare glimpse into the processes artists use to bring their visions into artwork.
Admission is free and open to the public.
VANESSA WILLIAMS WILL HEADLINE THEATRE UNDER THE STARS' EDUCATION CELEBRATION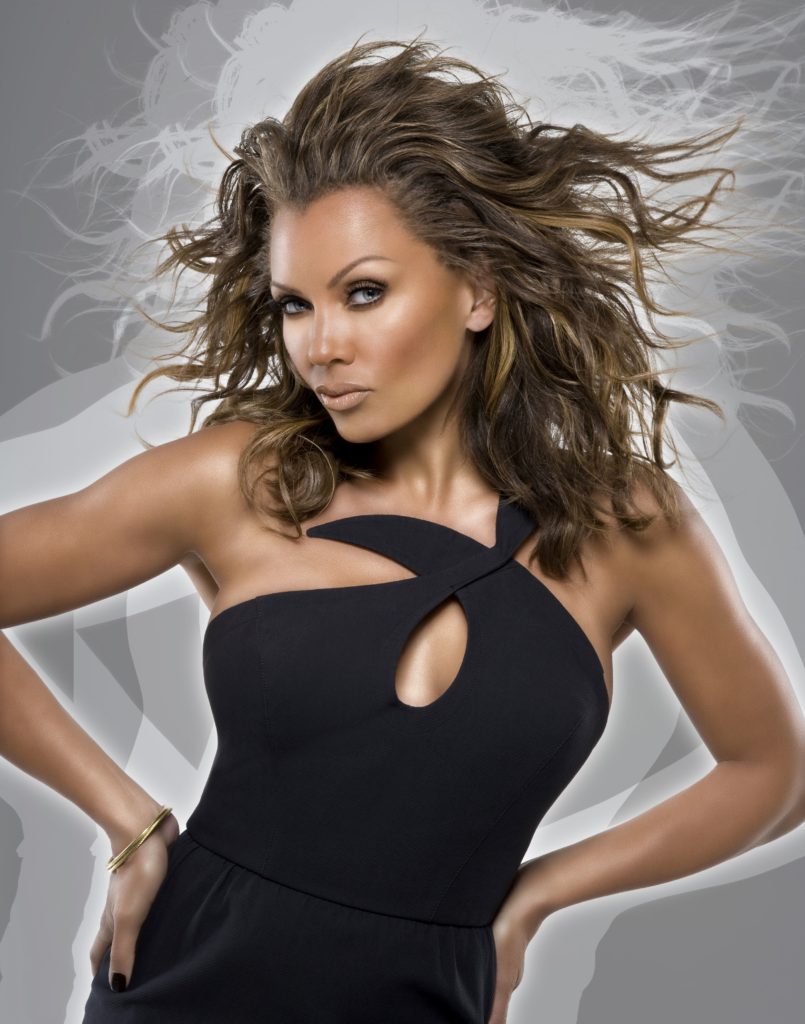 Multi-platinum recording artist and the star of television, film and the Broadway stage Vanessa Williams is coming to Houston to perform some of her greatest hits in a one-night-only intimate experience at Theatre Under The Stars' (TUTS) 50th Anniversary Season Education Celebration!
This annual event benefits The River Performing and Visual Arts Center (The River), TUTS Humphreys School of Musical Theatre (Humphreys School), and TUTS Community Engagement Programs.
Ms. Williams shared "I'm passionate about arts education as both of my parents were arts educators and instilled in me a deep love of music, theatre, and dance. I hope that Houston packs the house to support the important work of The River, Humphreys School of Musical Theatre, and TUTS Community Engagement during the Theatre's exciting 50th anniversary season!"
Williams is one of the most respected and multi-faceted performers in the entertainment industry today. She has sold more than seven million records worldwide, and her critically acclaimed work in film, television, recordings, and the Broadway stage has been recognized by every major industry award including the Emmys, Grammys, Tonys, and Golden Globes.
TUTS Education Celebration will be held October 4, 2018 from 6:00 – 10:00 pm at The Hobby Center for the Performing Arts. In addition to the stylings of Williams, TUTS Inclusive Performance Troupe will perform throughout the evening. Dana Tyson, a popular DJ on Sunny 99.1, will be the emcee for the event.
For more information, visit www.tuts.com.
ANDREW LLOYD WEBBER'S THE PHANTOM OF THE OPERA IN A SPECTACULAR NEW PRODUCTION BY CAMERON MACKINTOSH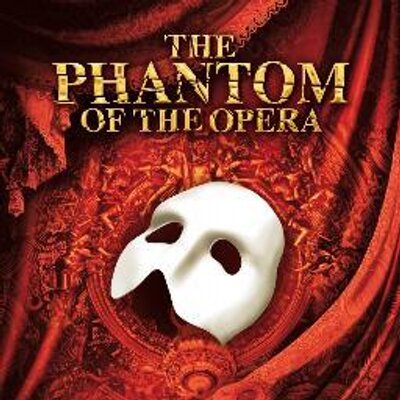 TICKETS GO ON SALE SUNDAY, AUGUST 26 AT 11 AM
FOR THE TRIUMPHANT HOUSTON RETURN ENGAGEMENT AT THE HOBBY CENTER
November 7-18, 2018
Individual tickets for Cameron Mackintosh's spectacular new production of Andrew Lloyd Webber's THE PHANTOM OF THE OPERA go on sale Sunday, August 26 at 11 am. With newly reinvented staging and stunning scenic design, this new version of PHANTOM is performed by a cast and orchestra of 52, making this one of the largest productions on tour in North America. This triumphant return to Houston comes as part of the Mischer Neurosciences Broadway at the Hobby Center 2018-2019 season.
The first one hundred patrons to purchase tickets, in person, at the Hobby Center during the Theater District Open House on August 26 will receive one complimentary THE PHANTOM OF THE OPERA merchandise item. Offer limited to one merchandise item per ticket order per person.
TICKETS: Start at $55 and are available by phone (713) 315-2525 or (800) 982-2787; online at www.TheHobbyCenter.org or www.BroadwayAtTheHobbyCenter.com; The Hobby Center Box Office at 800 Bagby and all Ticketmaster outlets. Discounts available for groups of 10 or more. For more information, please call (888) 451-5986 or e-mail houston.groups@broadwayacrossamerica.com.
Performance schedule, prices and cast are subject to change without notice. For more information, please visit www.BroadwayAtTheHobbyCenter.com.
Joris Laarman Lab: Design in the Digital Age
Through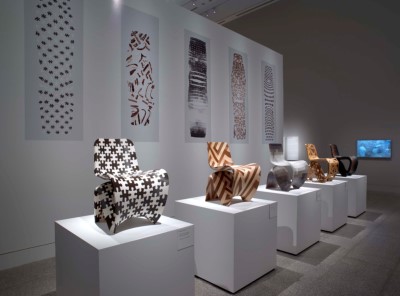 From furniture generated by algorithms to designs brought to life by a robot, the work of experimental Dutch designer Joris Laarman challenges the boundaries of art, science, and technology.
Joris Laarman Lab: Design in the Digital Age is the first U.S. museum survey to offer an in-depth look at the designer's innovative oeuvre.
Showcasing furniture, design experiments, suites of drawings, and videos, the exhibition features a number of works from the MFAH collection. Joris Laarman Lab explores the highly progressive qualities of Laarman's work, both aesthetically and technologically. Along with his advanced production processes, which often involve digital fabrication methods and robotics, Laarman (born 1979) remains inspired by nature, giving equal attention to organic form and beauty.
The exhibition highlights Laarman's major bodies of work, from projects he created as a student to his most-recent 3-D printing innovations. Joris Laarman Lab: Design in the Digital Age is curated by Mark Wilson and Sue-an van der Zijpp of the Groninger Museum.
TONY AWARD WINNER PRISCILLA LOPEZ LEADS THE CAST OF OKLAHOMA! AT THEATRE UNDER THE STARS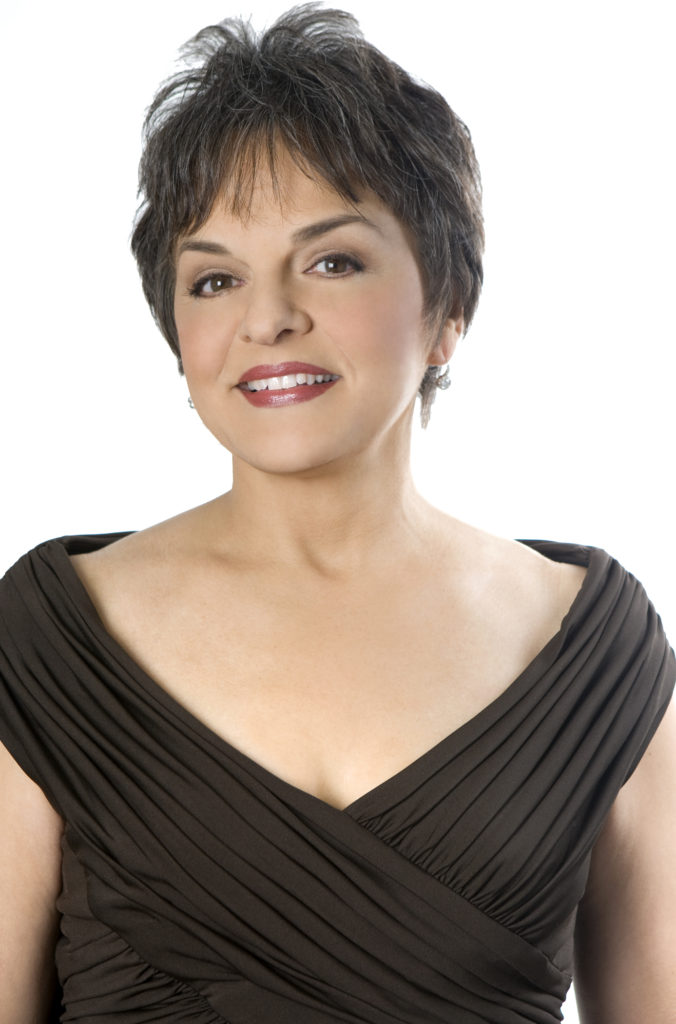 Tony AwardⓇ winner Priscilla Lopez will lead the cast in the role of "Aunt Eller" in Theatre Under The Stars' (TUTS) production of Rodgers and Hammerstein's Oklahoma!, the first show in the musical theatre company's 50th Anniversary Season.
Lopez is perhaps best known for originating the role of Diana in the original production of A Chorus Line, which led to a Tony nomination. She won a Tony Award for Best Featured Actress in a Musical for A Day in Hollywood/A Night in the Ukraine. She also originated the role of Camila in the 2018 Tony Award-winning Best Musical, In The Heights. Other Broadway credits include Pippin, Nine and Company.
Joining Lopez in the production will be Sam Simahk as "Curly," Olivia Hernandez as "Laurey," Madeline Hamlet as "Ado Annie," Logan Keslar as "Ike Skidmore", Hassan Nazari-Robati as "Ali Hakim," Christopher Campbell as "Will Parker," Eric Ulloa as "Jud Fry," David Sitler as "Andrew Carnes," and Dewey Caddell as "Cord Elam."
For tickets, visit www.TUTS.com.
photo courtesy of TUTS
LES MISÉRABLES, THE MUSICAL PHENOMENON
TICKETS NOW ON SALE FOR HOUSTON ENGAGEMENT AT THE HOBBY CENTER
September 25-30, 2018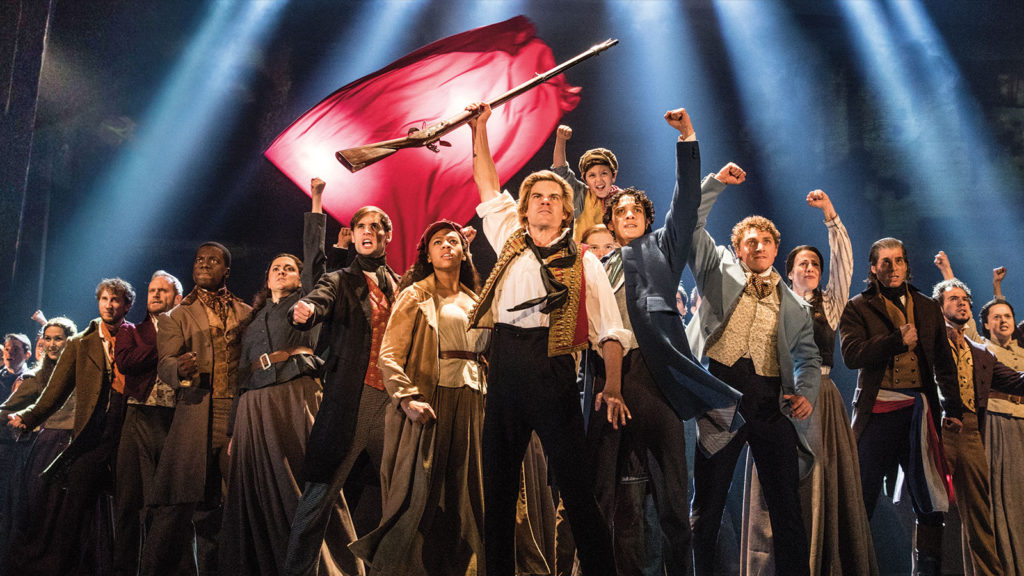 Individual tickets for Cameron Mackintosh's acclaimed production of Alain Boublil and Claude-Michel Schönberg's Tony Award-winning musical phenomenon, LES MISÉRABLES, go on sale Friday, August 3 at 10 am. The much anticipated Mischer Neurosciences Broadway engagement at the Hobby Center is direct from a celebrated two-and-a-half year Broadway engagement.
Start at $35 and are available by phone (713) 315-2525 or (800) 982-2787; online at www.TheHobbyCenter.org or www.BroadwayAtTheHobbyCenter.com; The Hobby Center Box Office (800 Bagby, Houston, TX 77002) and all Ticketmaster outlets. Discounts available for groups of 10 or more. For more information, please call (888) 451-5986 or e-mail houston.groups@broadwayacrossamerica.com.
Performance schedule, prices and cast are subject to change without notice.
Mark your calendars for Plácido Domingo's one-night-only concert and gala event!
Concert-Only Tickets on Sale July 11
Thirty years ago, Houston Grand Opera celebrated the opening of the Wortham Theater Center with Verdi's masterpiece Aida, starring Plácido Domingo as Radames. This September, Domingo returns to HGO once again. This time, he joins Patrick Summers and the HGO Orchestra, along with special guest soprano Ana María Martínez, for a one-night-only concert event marking the re-opening of the Wortham after Hurricane Harvey.
Visit HGO.org/Placido to learn more, or call 713-228-6737.
THE VOICE UK FINALISTS, INTO THE ARK, COMING TO SMART FINANCIAL CENTER IN SUGAR LAND ON MAY 16TH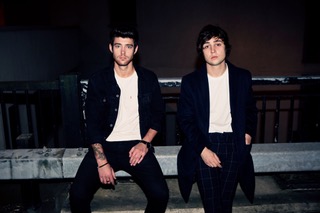 Recorded earlier this year in Valencia with Dani Castelar (Paolo Nutini/Emeli Sande), Into the Ark released first track 'No Place Like Home' from the EP on April 6 – a live favorite – which pays homage to their home of Blackwood in The Valleys of South Wales.
Recording the EP at a residential studio in the hills and orange groves above Valencia, was like a dream come true for Dane Lloyd and Taylor Marshall Jones.
"We'd never spent proper time in a studio before, working with one producer," says Dane. "The aim was to keep our sound as raw as possible, and that's what Dani did. A lot of the songs were recorded live, old school, sometimes in one take. We had guests come in to jam, including some Spanish drummers. It was an incredible experience!"
Mastered by Pete Maher (U2/The Killers/Noel Gallagher/Lana Del Rey) and written by Dane and Taylor, the 'Valencia EP' is the perfect start to 2018 before they head back into the studio to finish of their debut album –due for release later this year. The band continues to tour throughout 2018, first supporting their mentor Sir Tom Jones on an extensive 20-date tour of the US in May/June before returning to play the festivals this Summer.
Theatre Under The Stars (TUTS) recognized high school students from across the Greater Houston area for excellence in theatre at the 16th Annual Tommy Tune Awards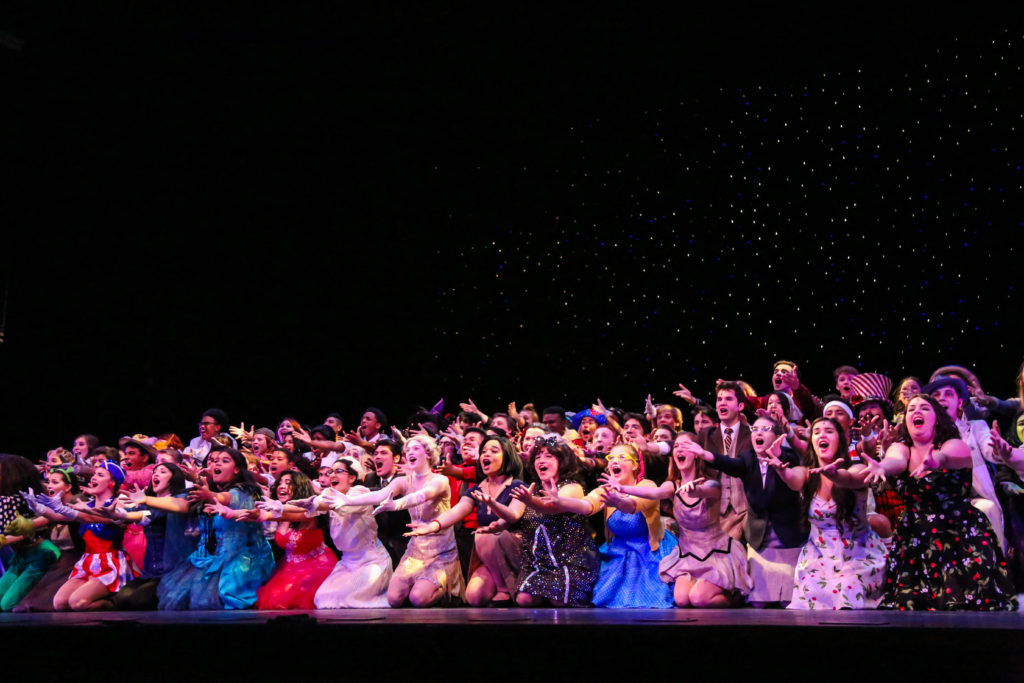 The Tommy Tune Awards Program celebrates the educational value, artistry, and community of high school musical theatre in the Greater Houston area. The Tommy Tune Awards is an opportunity for students and educators to share their creative accomplishments as individuals, as collaborators, and as members of the greater Houston community.
The winners of the 16th Annual Tommy Tune Awards are:
Best Musical: The Hunchback of Notre Dame Friendswood High School
Best Leading Actor: Garrett Morris from Friendswood High School as Quasimodo in The Hunchback of Notre Dame
Best Leading Actress: Emily Mesa from Friendswood High School as Esmeralda inThe Hunchback of Notre Dame
Best Supporting Actor: Ri'Chard Jordan from G.W. Carver Magnet High School as Jack the Bear/Buddy Bolden inJelly's Last Jam
Best Supporting Actress: Rachel Young from Second Baptist School as Ado Annie in Oklahoma!
Best Featured Performer: Joy Edmonds, Brea Porter, and Maddison Joyce from Westfield High School as the Trio of Church Ladies – Jarene, Doris, and Darlene in The Color Purple
Best Ensemble/Chorus: The Hunchback of Notre Dame Friendswood High School
Best Scenic Design: Shrek The Musical Pearland High School
Best Costume Design: Crazy for You The Kinkaid School
Best Lighting Design: The Hunchback of Notre Dame Friendswood High School
Best Stage Crew & Technical Execution: The Hunchback of Notre Dame Friendswood High School
Best Musical Direction: The Hunchback of Notre Dame Friendswood High School
Best Orchestra: The Hunchback of Notre Dame Friendswood High School
Best Choreography: The Hunchback of Notre Dame Friendswood High School
Crazy for You The Kinkaid School
Best Direction: The Hunchback of Notre Dame Friendswood High School
The Tommy Tune Awards are named for Houston native and Lamar High School alumnus, Tommy Tune. A performer, director and choreographer with more than 50 years of stage experience, Tune received nine Tony Awards® for his work in the following productions: Seesaw, My One and Only, A Day in Hollywood/A Night in the Ukraine, Nine, Grand Hotel and The Will Rogers Follies. He was also awarded the National Medal of Arts in 2003 by President George W. Bush. Tune is currently taking an autobiographical stroll in Taps, Tunes and Tall Tales where he dances, sings and tale-tells through more than 50 years of showmanship.
TICKETMASTER VERIFIED FAN® REGISTRATION AVAILABLE THROUGH MONDAY, FEBRUARY 19
Producer Jeffrey Seller and Broadway at the Hobby Center announce today that tickets for HAMILTON will be available online through Ticketmaster Verified Fan®, on Friday, February 23 at 10:00 AM CT. Verified Fan is a new fan-facing technology from Ticketmaster that allows pre-registered fans to unlock access to tickets without competing against scalpers and bots.
Jeffrey Seller states, "Verified Fan is the newest program to make tickets available to theatre-goers at regular prices. I am confident that it will be a valuable service to our fans. We know how challenging it is to buy tickets and this new Ticketmaster program will make the process a whole lot easier."
Ticketmaster Verified Fan® registration begins now and will close Monday, February 19, at 11:59 PM CT. Visit hamiltonhou.tmverifiedfan.com to register.
Those who registered will be notified by Ticketmaster via email on Thursday, February 22 if they have been selected for the Verified Fan on sale. The Ticketmaster Verified Fan® on sale will be available for purchases online only.
Tickets will be available for performances April 24 through May 20, 2018.
There is a maximum purchase limit of four (4) tickets per household for the engagement. Tickets range from $80.50 – $194.50, with a select number of $592.50 premium seats available. There will be a lottery for thirty-two (32) $10 orchestra seats for all performances. Details will be announced closer to the engagement.
A limited number of tickets will be available at the Hobby Center Box Office starting at 11:00 AM CT; patrons may line up beginning at 7:00 AM CT.
AUDITIONS FOR TUTS GUYS & DOLLS COMING IN MARCH
Theatre Under The Stars (TUTS) is holding auditions for its upcoming production of GUYS & DOLLS, directed by Nick DeGruccio, who previously directed Theatre Under The Stars' acclaimed production of IN THE HEIGHTS in 2016.
"I am so looking forward to working with the people of TUTS and experiencing the wonderful city of Houston again. While I consider Guys and Dolls to be a "perfect musical", I am excited and challenged by this "new twist" on the show," said DeGruccio.
Houston auditions will take place on March 1st and 2nd, and will take place at the Hobby Center for the Performing Arts in the Administration Building located at 800 Bagby, Houston, Texas 77002.
The schedule for the Houston auditions is as follows:
March 1, 2018 – Open Call – 10 am to 4 pm
March 2, 2018 – Chorus – Singers – 10 am – 1 pm
Dancers – Female – 1 pm and Male – 2 pm
For more information about the auditions, visit TUTS.com/auditions.
Houston Grand Opera Announces

Concert of Arias 2018 Winners
Four Singers Awarded Top Honors at 30th Eleanor McCollum Competition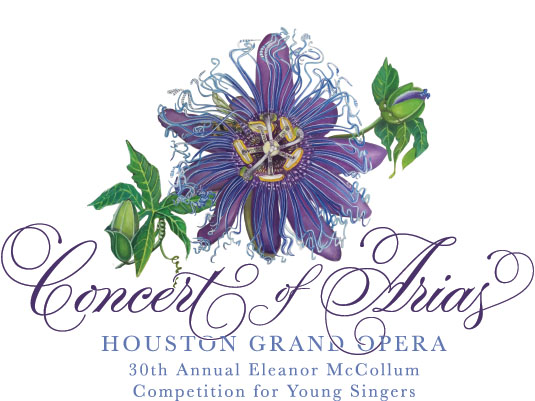 Houston Grand Opera (HGO) announced today the winners of the 30th annual Eleanor McCollum Competition for Young Singers that took place at Stude Concert Hall at Rice University.
1st Place prize of $10,000 was awarded to contralto Leia Lensing.
2nd Place prize of $5,000 went to soprano Dorothy Gal.
3rd Place prize of $3,000 was won by mezzo-soprano Lindsay Kate Brown.
The Ana María Martínez Encouragement Award of $2,000 went to soprano Liv Redpath. This award was established in 2015 by renowned soprano and HGO Studio alumna Ana María Martínez to identify a developing young singer with exceptional promise who would greatly benefit from the additional support of his or her continued training. Ms. Martinez won first prize in the competition in 1994.
Redpath also won the Audience Choice Award of $1,000.
The Online Viewers' Choice Award of $500 went to the first-prize winner, Leia Lensing.
Winners of the Concert of Arias, one of the most highly esteemed singing competitions in the United States, were chosen by a distinguished panel of judges that included HGO Artistic and Music Director Patrick Summers and HGO Managing Director Perryn Leech, with guest judge Eric Owens, the eminent bass-baritone and HGO Studio alumnus who is appearing in HGO's current production of The Barber of Seville.
Auditions were conducted in New York, Philadelphia, Cincinnati, Los Angeles, and Houston. After careful deliberation, 13 semifinalists were chosen to compete in the final round of the competition in Houston. Eight finalists were selected to perform in the Concert of Arias.
Last Chance to Enroll for Humphrey School Musical Theatre Spring Classes
Enroll your child for TUTS Humphreys School Theatre (HSMT) and The River Performing and Visual Arts Center (The River) today for classes in singing, dancing, and acting.
The River, which has been serving individuals with disabilities since 1996, offers classes in art, dance, and music.
Visit TUTS.com/HSMT or TUTS.com/River to register today.
NATIONAL TOUR CAST ANNOUNCED FOR ANDREW LLOYD WEBBER'S SMASH HIT with BBVA COMPASS BROADWAY AT THE HOBBY CENTER
TICKETS ON SALE NOW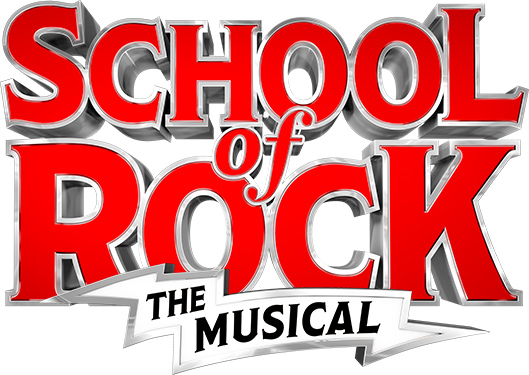 Rocking the roofs off theaters across America, the School of Rock – The Musical national tour stars Rob Colletti as Dewey, Lexie Dorsett Sharpas Rosalie, Matt Bittner as Ned, Emily Borromeo as Patty, Merritt David Janes as Dewey Alternate, Deidre Lang as Ms. Sheinkopf, Olivia Bucknor as Shonelle, Theodora Silverman as Katie, Chloe Anne Garcia as Marcy, Carson Hodges as Mason, Gianna Harris as Tomika,Gilberto Moretti-Hamilton as Freddy, Phoenix Schuman as Zack, John Michael Pitera as Billy, Theo Mitchell-Penner as Lawrence and Ava Briglia as Summer.
The adult ensemble features John Campione, Patrick Clanton, Christopher DeAngelis, Kristian Espiritu, Melanie Evans, Liam Fennecken, Kara Haller, Elysia Jordan, Jameson Moss, Sinclair Mitchell, Tim Shea and Hernando Umana. The kid's ensemble featuresRayna Farr, Bella Fraker, Alex Louis, Tommy Ragen, Gabriella Uhl and Aiden Niklas Villa.
DATES: January 30 – February 4, 2018; Tue – Thurs at 7:30 pm | Friday at 8 pm | Sat at 2 & 8 pm | Sun at 2 & 7:30 pm
TICKETS: Start at $35 and are available by phone (713) 315-2525 OR (800) 982-2787; online at www.TheHobbyCenter.org or www.BroadwayAtTheHobbyCenter.com; The Hobby Center Box Office and all Ticketmaster outlets. Discounts available for groups of 10 or more.
Sitar Concert with Maestro Ikhlaq Hussain on Saturday, January 6 at 11:30 am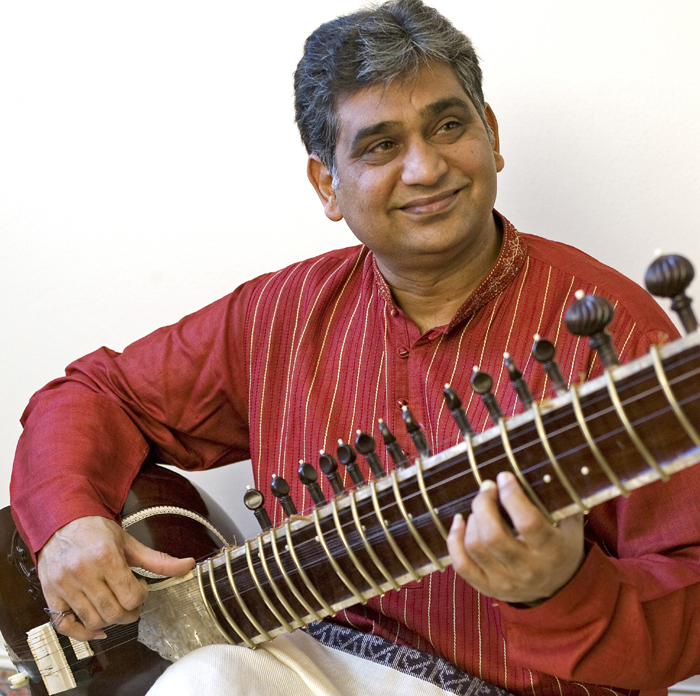 Ustad Ikhlaq Hussain is a sitar virtuoso from a centuries-long line of influential musicians of the Delhi Gharana school, dating back to the early 13th century and including his father and teacher, the late Ustad Imdad Hussain.
He also studied with famed sitar master Ravi Shankar.
Hussain plays in the Gayaki Ang style, reproducing the nuance of the human voice, perhaps the most difficult form of playing the sitar.
He was an Artist in Residence at Shangri La, Hawai'i (DDFIA) in 2014. In 2015 Hussain performed at Lincoln Center Out of Doors, and in 2016, he performed at the Harlem Arts Festival and the Storm King Art Center as part of the Masters of Indian Music series presented by the World Music Institute. He will be accompanied by a renowned tabla player.
Admission is free. Register at www.eventbrite.com.
On Repeat Art Exhibit Runs through December 14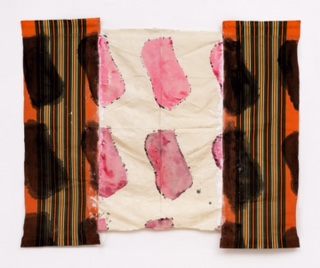 The exciting and innovative new art exhibition, On Repeat, presented by Linda Clarke and Gus Kopriva of Clarke & Associates and curated by renowned poet and art critic Raphael Rubinstein, features a diverse group of 14 established and emerging artists focusing on textile art using patterning and repetition which draw on a range of influences in repeating motifs.
Exhibit is open Thursdays – Saturdays from noon – 5 p.m. from now through December 14. Also by appointment. Admission is free. Clarke & Associates Gallery, 301 East 11th St. in the Heights, 77008
Artists represented in On Repeat include Jennifer Bartlett, Heather Bause, Christopher Cascio, Catherine Colangelo, Cheryl Donegan, Jacob El Hanani, Rachel Hecker, Gabriel de la Mora, Tameka Norris, James Radcliffe, Drew Shiflett, James Siena, Michael Toskovich and Claude Viallat. Rubinstein took great care to select artists of several disciplines whose work is shown and collected both nationally and internationally.
Rubinstein is a poet and critic known for his influential writings on painting and his book of micro-narratives, The Miraculous (Paper Monument, 2014). He is a contributing editor to Art in America magazine and a professor of Critical Studies at the University of Houston. His awards and honors include Chevalier in the Order of Arts and Letters from the French government and a Creative Capital/Warhol Foundation Arts Writer grant for his blog, The Silo.
TICKETS ON SALE NOW FOR THE HOUSTON PREMIERE OF THE

TONY AWARD®-WINNING BROADWAY REVIVAL OF

THE COLOR PURPLE ON

JANUARY 9–14, 2018
Individual tickets for the Houston premiere of the North American Tour of the Tony Award®-winning Broadway revival of THE COLOR PURPLE are on sale now.
Cast members from the 2016 Broadway revival lead the touring company, including Adrianna Hicks (Aladdin, Sister Act – Germany) as Celie, Carla R. Stewart (Ghost – National Tour, Rent – Regional) as Shug Avery and Carrie Compere (Holler If You Hear Me, Shrek the Musical – National Tour) as Sofia.
They will be joined by Gavin Gregory (The Color Purple – Revival, The Gershwins' Porgy & Bess) as Mister, N'Jameh Camara (X: Or, Betty Shabazz v. The Nation) as Nettie, J. Daughtry (The Color Purple – Revival, Beautiful: The Carole King Musical) as Harpo, along with Darnell Abraham, Amar Atkins,Kyle E. Baird, Angela Birchett, Jared Dixon, Erica Durham, Bianca Horn, Gabrielle Reid, C.E. Smith, Clyde Voce, Nyla Watson, J.D. Webster, Brit West, Nikisha Williams and Michael Wordly.
Based on the Alice Walker's Pulitzer Prize-winning novel and the Warner Bros. / Amblin Entertainment motion picture, THE COLOR PURPLE is adapted for the stage by Tony- and Pulitzer-winner Marsha Norman with music and lyrics by Brenda Russell, Allee Willis and Stephen Bray.
Opera in the Heights presents Mozart's The Magic Flute Die Zauberflöte
Opening Friday, November 10 at 7:30 p.m. ONLY 6 PERFORMANCES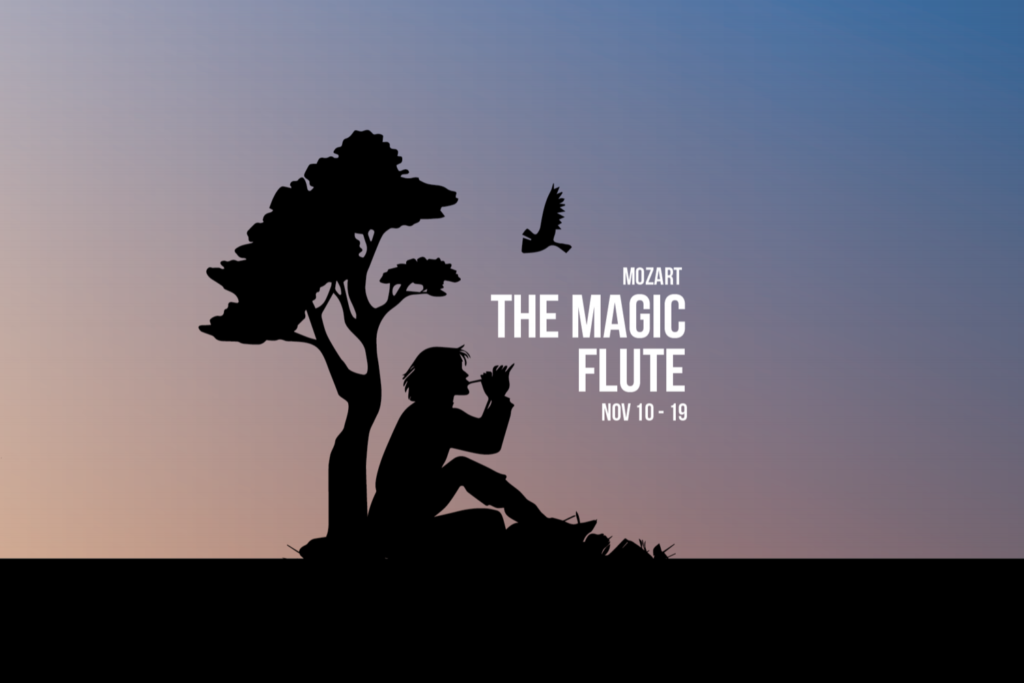 A mysterious rescue mission, the otherworldly power of music, and the infinite struggle between darkness and light. Mozart's sublime score and his cast of wildly colorful characters make Magic Flute one of the most beloved operas in the world. Prince Tamino's quest for love and truth is a timeless classic for seasoned opera fans and an ideal first opera for new and young audiences.
PERFORMED IN GERMAN WITH ENGLISH SURTITLES
Performance Dates & Times:
Opening Night–Fri, Nov 10 at 7:30 PM
Additional Saturday Night–Sat, Nov 11 at 7:30 PM
Sunday Matinee & Post Performance 'Talk-Back' with Cast–Sun, Nov 12 at 2:00 PM
Thursday Evening Performance & Post Performance YOLO Cocktail Hour–Thu, Nov 17 at 7:30 PM
Saturday Night–Sat, Nov 18 at 7:30 PM
Additional Sunday Matinee–Sun, Nov 19 at 2:00 PM
Get $10 Off Any Seat with promotional code, "FLUTE10" for $10 off your tickets. Tickets at https://operaintheheights.secure.force.com/ticket#details_a0S2A00000VQKKlUAP.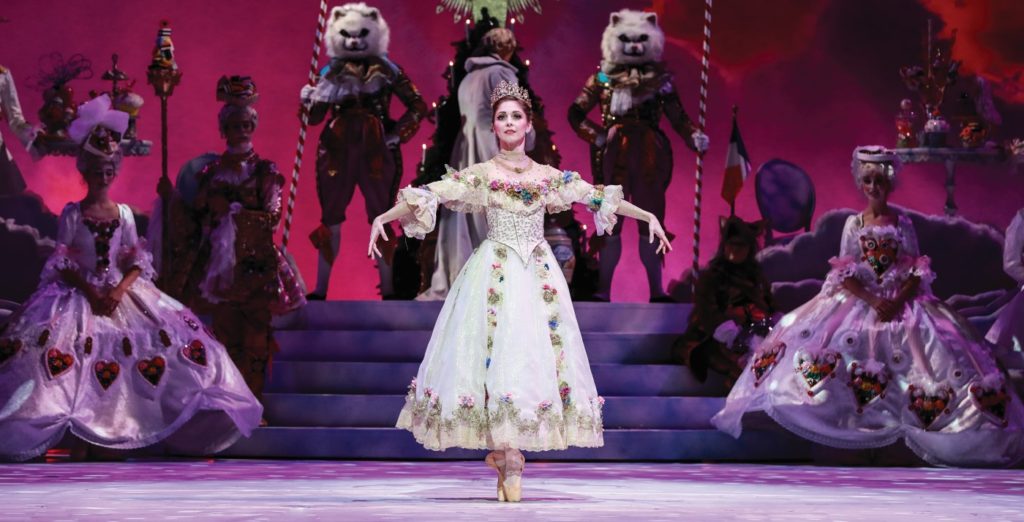 STANTON WELCH'S THE NUTCRACKER VENTURES ACROSS HOUSTON TO DELIGHT AND ENTERTAIN THIS HOLIDAY SEASON
Production to debut at Smart Financial Centre & The Hobby Center for the Performing Arts
Tickets available to the general public Saturday, October 14, 2017
Artistic Director Stanton Welch's spectacular production of The Nutcracker returns and ventures across Houston this holiday season. As a result of flooding from Hurricane Harvey, Houston Ballet's home venue, the Wortham Theater, is closed through May 2018, leaving the company unable to perform several programs in the beloved performing arts center.
Houston Ballet is pleased to report that select performances of fall programming have been rescheduled and relocated, and the company is taking Mr. Welch's The Nutcracker on tour in its hometown city of Houston. This cherished classic will begin its journey at the Smart Financial Centre in Sugar Land and conclude at The Hobby Center for the Performing Arts in Downtown Houston. The schedule is as follows:
Smart Financial Centre at 1811 Lexington Blvd, Sugar Land on Dec. 10-23, 2017
The Hobby Center for the Performing Arts at 800 Bagby on Dec. 30, 2017-Jan. 6, 2018
Current ticket holders for The Nutcracker will be notified regarding their options on relocating to these venues. Tickets will be available to the general public at www.houstonballet.org or by calling 713-227-2787.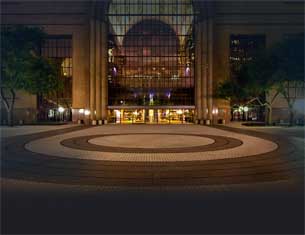 Wortham Theater Center closed until May 2018 after damages from Hurricane Harvey
Due to the extensive water damage from Hurricane Harvey, Houston First Corporation announced the Wortham Theater Center will be closed for repairs until May 15, 2018 in a best case scenario.
On August 27, water from Hurricane Harvey filled the basement of the Wortham with 12 feet of water. In addition, water filled the tunnel that connects the Wortham to the Theater District Parking Garage.
While the building was powered down before the worst of the storm, initial assessments revealed potentially dangerous conditions and a clear threat to the mechanical and electrical equipment and building contents. To prevent further damage, Houston First immediately retained Gilbane Reconstruction Services to being pumping out the water and stabilizing the building.
At this point, it does not appear that the building has suffered structural damage, but there has been extensive damage to at least one-third of the building's 60 air handling units and to the elevators. Houston First and Gilbane continue to work hand-in-hand to complete an evaluation of the critical building systems. That work should be complete in 2-3 weeks. To find out more about Wortham Theater Center recovery
,
click here
.
TUTS SUMMER CAMP SERIES CONTINUES WITH ADDITIONAL WEEK THROUGH SEPTEMBER 8TH
In response to ongoing recovery efforts and the impacted school system, Theatre Under The Stars (TUTS) is pleased to offer an extension of the TUTS Summer Camp Series with an additional week of activities Tuesday through Friday, September 5-8, 2017 from 9 am to 3 pm daily, with early morning and after care also available.
Programs will be available, and TUTS is ready to serve the community with operational facilities at two of the organization's locations, TUTS Humphreys School of Musical Theatre and The River Performing & Visual Arts Center.
MUSICAL THEATRE DAY CAMP for students ages 4-7 will be available at The River Performing & Visual Arts Center located in the City of Houston's Metropolitan Multiservice Center (1475 West Gray Street). Students age 4-7 will use musical theatre and the visual arts to explore their world.
MUSICAL THEATRE DAY CAMP for students 7-14 will be available at TUTS Humphreys School of Musical Theatre. Based in the heart of the Downtown Theater District, TUTS Humphreys School of Musical Theatre is located at the Hobby Center for Performing Arts (800 Bagby Street). Students will use musical theatre and the visual arts, to explore stories both from literature and from their own lives. Classes for children ages 7-10 years old will focus on developing creativity through community story-building, movement, and musical exploration. Classes for children ages 11-14 years old will focus on examining their own worlds through storytelling/acting techniques, improvisational dance, and music creation.
In the spirit of our community-based mission, TUTS is doing everything possible to offer a safe, creative place where parents can bring their children for the day while they return to work or address needs at home. Their children will have the opportunity to engage with our local artists, teachers, and staff learning creative ways to express themselves and engage in collaborations building community. TUTS is waiving all registration fees and offering the all-day, week-long camps (all age groups) at a reduced rate of $150 per student, which is intended to cover staff expenses and supplies. After hard costs are covered, any remaining proceeds will be contributed to other city-wide relief funds.
Students should come to camp dressed in comfortable clothing and sneakers, and bring a lunch and snack daily.
Classes are available on a first come, first served basis and space is limited. Registration is available online beginning Sunday, September 3rd.
The Theatre Under The Stars administrative offices are currently closed, and will reopen on Tuesday, September 5 at 9am. In the meantime, questions can be directed via email to education@tuts.com.
HOUSTON GRAND OPERA REGROUPS AFTER HURRICANE HARVEY
Message from HGO: We are relieved that all HGO staff, musicians, and Studio artists and their families are all safe. Some Company members have lost homes and vehicles or were forced to evacuate, and many are assisting family and friends. Like you, it will be some time before we all understand the full impact of this devastating natural disaster.
As for our home, the lower levels of the Wortham Theater Center have flooded and HGO's power sources, internet, and website connectivity have been badly damaged as well as the Costume Shop and Wig Shop. We hope to be back in our offices soon after Labor Day, but HGO's administrative functions are facing major challenges. These include many hurdles for our artistic, production, and technical teams in preparing for the upcoming season, limitations in our ability to bring education programs like Opera to Go! to schools and community centers, and delays in our audience outreach efforts. Meanwhile, our own HGOco team are working to bring our Storybook Opera for young children into the shelters next week.
IF YOU NEED TO REACH US IMMEDIATELY, YOU CAN DO SO BY CALLING 323-644-2116. An operator will answer and connect you with one of our staff.
HOW YOU CAN HELP: Mayor Turner has set up a Hurricane Relief Fund at ghcf.org/hurricane relief. We have set up a special fund to assist HGO employees in rebuilding their lives, and another fund to support HGO's recovery so that we can keep our season on track and continue to serve Houston. You can help by emailing your pledge to HGOHarveyStaff@hgo.org and/or HGOHarveyFund@hgo.org. Please include your name, email, and phone number, and the amount you would like to donate, but NO credit card info at this time. We will contact you to process these pledges as soon as we are back in our offices.
We are still planning to open our season on October 20. We are truly grateful for your outpouring of kind words and concerns. Many of you have blown us away by already asking us what you can do to help. A few of you have even offered to come scoop water out of the Wortham with a bucket!
We are a family, and we are here for each other. We can't wait to deliver a fantastic season to you, giving Houstonians the power of music and storytelling that we all need now, more than ever. Thank you for thinking of HGO during these challenging times.
DANCE AUDITIONS FOR TUTS' SLEEPING BEAUTY AND HER WINTER KNIGHT
Theatre Under The Stars (TUTS) is holding dance auditions for the upcoming holiday production of SLEEPING BEAUTY AND HER WINTER KNIGHT, which TUTS is bringing to Houston with Lythgoe Family Panto (LFP).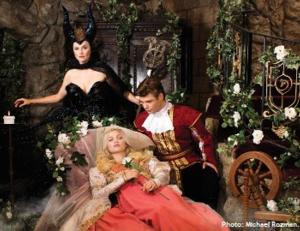 Spencer Liff, the production's choreographer, along with the show's producers, Kris Lythgoe and Becky Lythgoe, who also serve as the writer and head of casting, respectively, will helm the Houston auditions. Garrett Clayton, who is reprising his original role of the Prince in this production of SLEEPING BEAUTY AND HER WINTER KNIGHT, will be on hand to evaluate the process.
Dance auditions in Houston will take place on Friday, August 25th from 12-4 p.m. at Theatre Under The Stars, located at 800 Bagby, Houston, Texas 77002 in the Center for Arts and Education. Lythgoe Family Panto is currently seeking male / female dancers, ages 18-35.
Additionally, on Monday, August 28th, auditions for specific Principal roles will be held by appointment only beginning from 10 a.m. to 4 p.m.
The full audition schedule is as follows:
FRIDAY AUG 25 – 10 a.m. to 4 p.m.
OPEN ADULT DANCER CALLS
MONDAY AUG 28 – 10 a.m. to 4 p.m. by appointment only
AEA EPA APPOINTMENTS
Lythgoe Family Panto is currently casting the following roles:​
PRINCESS AURORA, FEMALE, 18-28, feisty and beautiful but innocent, good acting ability, strong singer and dancing ability. Musical theatre base an advantage.
PRINCE PHILIP (possible understudy), MALE, 18-35 Height 5'10 – 6'3''. Powerful singing voice and great actor, comedic ability, Musical Theatre experience.
KING OF HOUSTON, MALE, aged 50-65, experienced mature actor that loves to play a character part. Warm and friendly but must be obeyed. Comedy is essential.
GOOD FAIRY (possible understudy to cover both Good Fairy and Carabosse), FEMALE, 30-60 leader of the seven fairies, strong acting ability and powerful, show stopping singing voice. Helps SILLY BILLY become the hero.
CARABOSSE, FEMALE, 30-60 extremely evil fairy, who hates the Kingdom and Aurora. Gets boo'd by the audience throughout but must be able to control them. Interacts with the audience, strong actor and powerful singing is a must. Musical theatre experience an advantage.
Anyone interested in this audition should come prepared and be aware that as a professional theatre company, all of our rehearsals are held in the daytime during normal business hours. For more information, visit www.TUTS.com/auditions.
PRE-SALE TICKETS NOW AVAILABLE FOR HOUSTON PREMIERE OF ESCAPE TO MARGARITAVILLE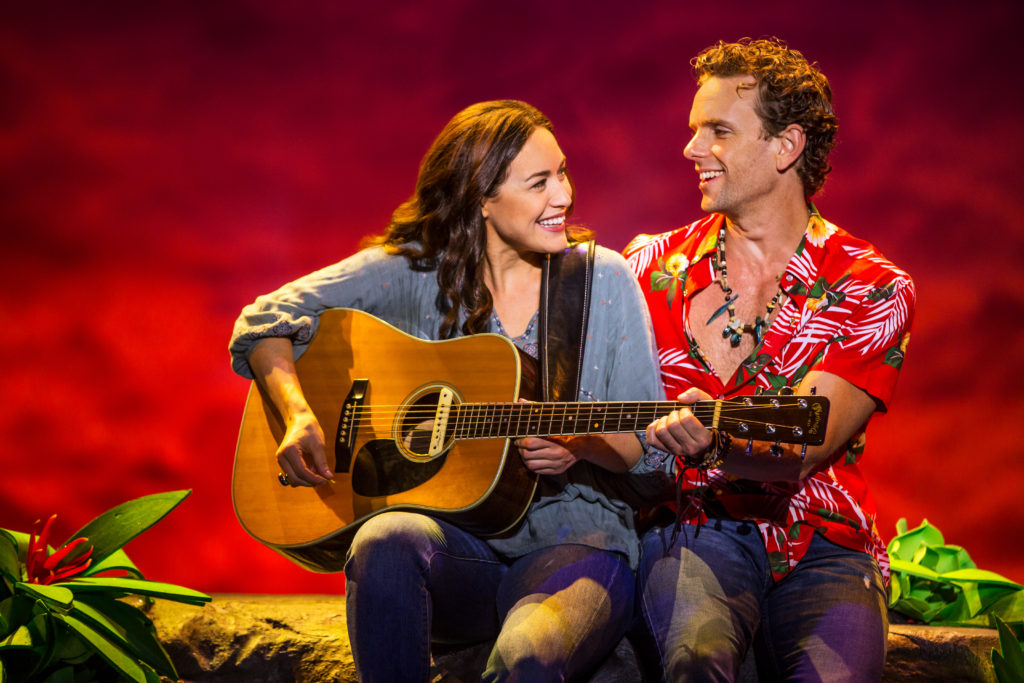 The producers of ESCAPE TO MARGARITAVILLE and BBVA Compass Broadway at the Hobby Center announced today that pre-sales for the Houston Premiere of the new musical comedy getaway at The Hobby Center begin on June 5, 2017.
As previously announced, ESCAPE TO MARGARITAVILLE is currently having its World Premiere steps from the ocean at the Tony Award®-winning La Jolla Playhouse in La Jolla, California, having extended twice with performances now through July 9. Following La Jolla, this production of ESCAPE TO MARGARITAVILLE will relaunch in New Orleans before making its way to Houston and Chicago as it sets sail down Broadway to 46th Street at the Marquis Theatre in New York.
ESCAPE TO MARGARITAVILLE, the new musical featuring the songs of iconic singer-songwriter-author Jimmy Buffett, will begin previews on Broadway at the Marquis Theatre (210 West 46th Street) on Friday, February 16, 2018, with the official Broadway Opening Night on Thursday, March 15, 2018.
"Well, going to Broadway is a dream come true, but to be coming to the Marquis is like having a great margarita with a tequila floater. If we are going to turn the island of Manhattan into Margaritaville, Times Square seems the perfect place to drop anchor after our voyage from La Jolla, New Orleans, Houston and Chicago," said Jimmy Buffett. "I am grateful to all the wonderful people at all levels, who participated in the hard work of turning a dream into reality. It's going to be a tropical season in Houston. Fins Up!!!!"
Escape to Margaritaville travel packages are available via the show's official travel provider, The Travel Team, at www.TTTescape.com.
Tickets for the Houston engagement go on sale to the public on August 27, but Groups of 10 or more are already on sale and available by visiting http://Houston.broadway.com/groups, calling (888)451-5986 or e-mail houston.groups@broadwayacrossamerica.com.
For more information, please visit www.EscapetoMargaritavilleMusical.com.
The Community Artists' Collective celebrates its 30th anniversary at Deborah Colton Gallery in April 2017 on APRIL 15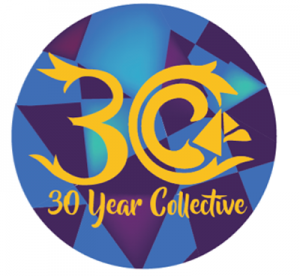 The Community Artists' Collective will celebrate its 30 years of service to the Houston arts community with a Birthday Bash celebration at the Deborah Colton Gallery, 2445 North Blvd. on April 15, 2017.
Nationally recognized art historian and curator Alvia Wardlaw will preside over the event. A highlight of the evening will be the presentation of the Lester Marks Patron of the Year Award for Philanthropy to community leader Peter H. Brown.
Tony and Dina Alsowayel Chase are honorary chairs of the event.
Sarah Trotty, Deborah Colton and Beverly Harmon will serve as co-chairs of the event, themed "Illuminating Unlimited Creativity."
Prior to the event, a limited edition of 100 original 22 x 15" linoleum prints by Delita Pinchback Martin will be available for purchase. Martin, who works as a full-time artist in her studio Black Box Press in Huffman, has been described as one of 16 African American artists gaining national attention by the International Review of African American Art.
The Collective, a nonprofit 501(c)(3) organization, provides a wide range of activities for a diverse population. Local artists are presented with opportunities to expand their skills, receive training in entrepreneurship and are exposed to the greater Houston art community through interactions with art collectors and the exhibition of their art. The education program offers art instruction to children and adults of all ages, impacting their development of creative techniques and providing increased self-esteem. The Collective's quilting program, the Jubilee Quilt Circle, is attracting new and established quilters on a regular basis.
Individual tickets for the 6 to 9 p.m. celebration are $150, and sponsorship packages begin at $5,000.
For more information contact The Collective at 713-523-1616 or mbarnes@thecollective.org and visit the website at www.thecollective.org.
THEATRE UNDER THE STARS (TUTS) announces 2017-18 Season including HAMILTON as a "Special Engagement" with BBVA Compass Broadway at the Hobby Center
Sheldon Epps, Artistic Advisor for Theatre Under The Stars, said they're are excited about this season especially being able to offer HAMILTON at TUTS.
"Certainly it will be the centerpiece of a season that is already rich in theatrical diversity, excitement and tremendous energy," said Epps. "Our audiences will be lucky to enjoy American classics both old and new throughout this incredible season, and have the joy of taking a wide array of theatrical journeys that will thrill and satisfy them throughout the year."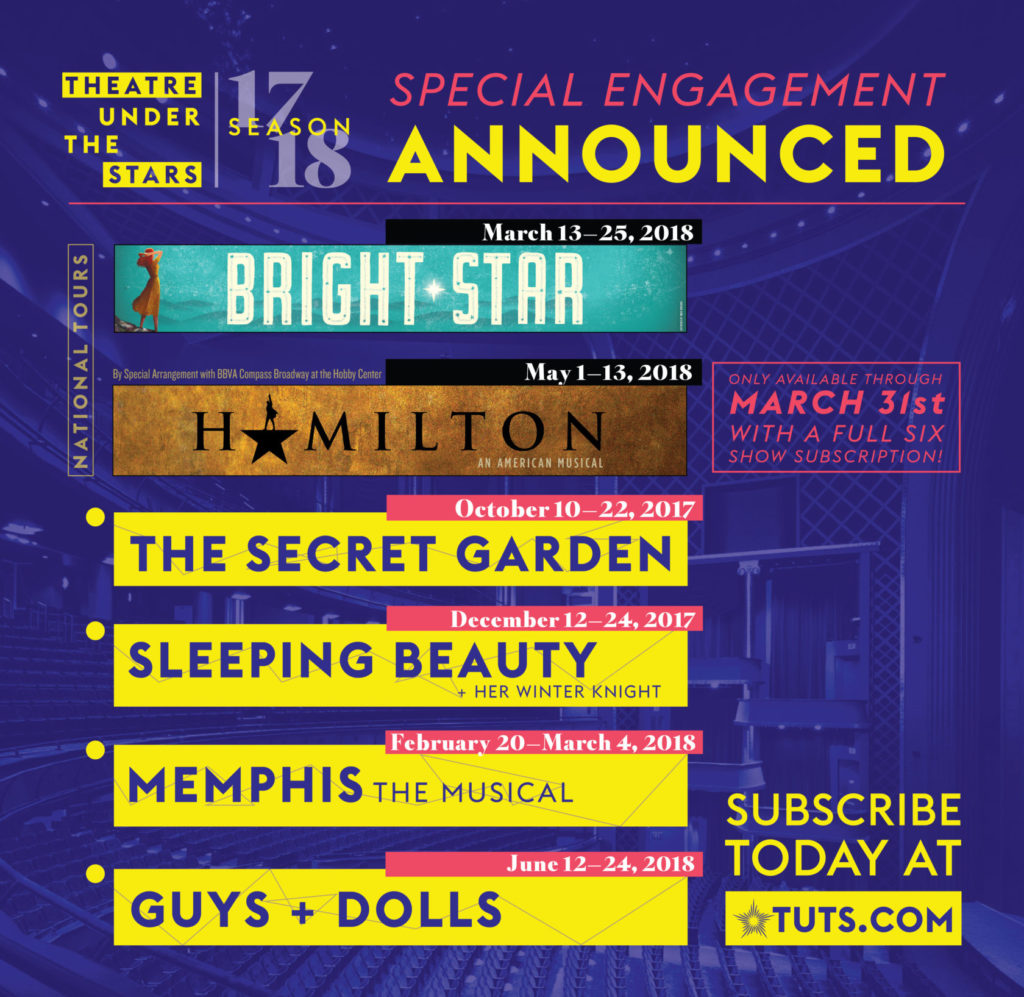 As previously announced, the full 2017-18 Season that includes HAMILTON is only available through a six-show Season Subscription. Full six-show Season Subscriptions are ONLY available through Friday, March 31, 2017.
It is important to note that Season Subscriptions sold after March 31st will NOT include HAMILTON. Beginning on Saturday, April 1st, 2017 five-show Season Subscriptions and Pick Four packages will be available.
"TUTS is beyond thrilled to be able to offer HAMILTON to some of our most loyal supporters – our subscribers – as part of an already unique and diverse mix of programming in our 2017-2018 Season. Building upon the artistic and critical success of our 2016-2017 Season, we are confident we have productions and opportunities for engagement that will appeal to the entire Houston community," said Hillary Hart, Executive Director for Theatre Under The Stars.
As previously announced, the 2017-18 Season will kick off in October with the Theatre Under The Stars presentation of The 5th Avenue Theatre and the Shakespeare Theatre Company's production of THE SECRET GARDEN as part of the show's road to Broadway.
This season will also mark the return of noteworthy directors to the TUTS stage. Linda Goodrich, who directed MARY POPPINS during the 2015-16 Season, will be directing SLEEPING BEAUTY AND HER WINTER KNIGHT in December. Nick DeGruccio, who directed TUTS' critically acclaimed production of IN THE HEIGHTS last September, will be putting a fresh spin on the classic musical GUYS + DOLLS.
Also included in the season's lineup are MEMPHIS and BRIGHT STAR.

Get additional details at www.tuts.com and facebook.com/theatreunderthestars,
twitter.com/tutshouston, and Instagram @tutshouston.

Houston Grand Opera Presents Landmark Return of Nixon in China (January 20–28) to open Winter Season
In the fall of 1987, Houston Grand Opera's world premiere of Nixon in China made political headlines and galvanized the opera world. Thirty years later, John Adams's trailblazing opera returns in a new-to-Houston production that sheds light on the electronic media's role in political history, just as a new media-savvy American president takes office.
John Adams/Alice Goodman: Nixon in China
Sung in English with projected English text
January 20, 22m, 24, 26, 28, 2017
A co-production of Houston Grand Opera and Opera Theatre of Saint Louis
Love Jones, The Musical
Feb 2, 2017

–

Feb 4, 2017 at

Sarofim Hall
Inspired by one of the greatest urban films of all times, Love Jones, written and directed by Theodore Witcher.
What happens after love at first sights? That's exactly what we find out as Tank, Chrisette Michele, Raheem DeVaughn, Dave Hollister, MC Lyte and more join forces to tell the classic and iconic love story of Darius and Nina in Love Jones, the Musical.
Tickets available at www.thehobbycenter.org/?q=node/1883.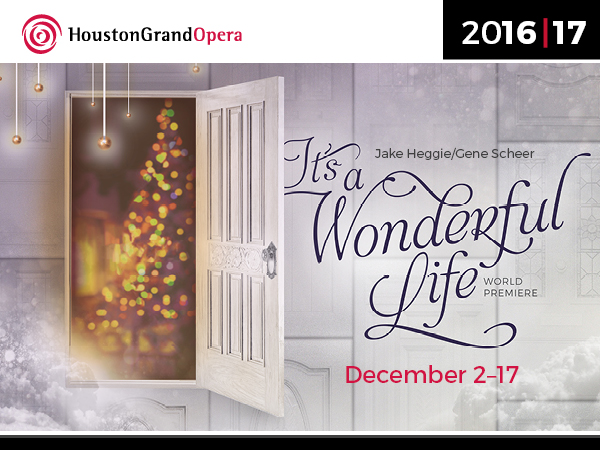 Houston Grand Opera presents world premiere of the opera based on the cherished holiday classic, It's a Wonderful Life.
This timeless tale follows a troubled banker whose guardian angel helps him understand the lasting impact his life has made on those around him. Together, they learn the most valuable lesson of all: "no matter how your story ends, no one is a failure who has friends."
Don't miss the music packed with an incredibly lyrical, melodic score that showcases a full range of styles—from a high school dance to a young lovers' duet and a Christmas carol sing-along.
Composer, Jake Heggie, who exploded on the scene with his first opera, Dead Man Walking, joins librettist Gene Scheer, with whom he saw immense success with in Moby-Dick and in the HGO world premiere Three Decembers.
Tickets available at www.houstongrandopera.org/scheduletickets/2016-17-season/performances/its-a-wonderful-life. For more information, call 713-228-6737 (OPERA) or visit www.HGO.org.

JERSEY BOYS TO RETURN TO HOUSTON
Don't miss BBVA Compass Broadway at the Hobby Center show
coming November 15-20, 2016
More details for tickets and times available at (800) 982-2787 or go online to order at www.BroadwayAtTheHobbyCenter.com or www.TheHobbyCenter.org.
Theatre Under The Stars (TUTS) presents new line up for 2016/17 Season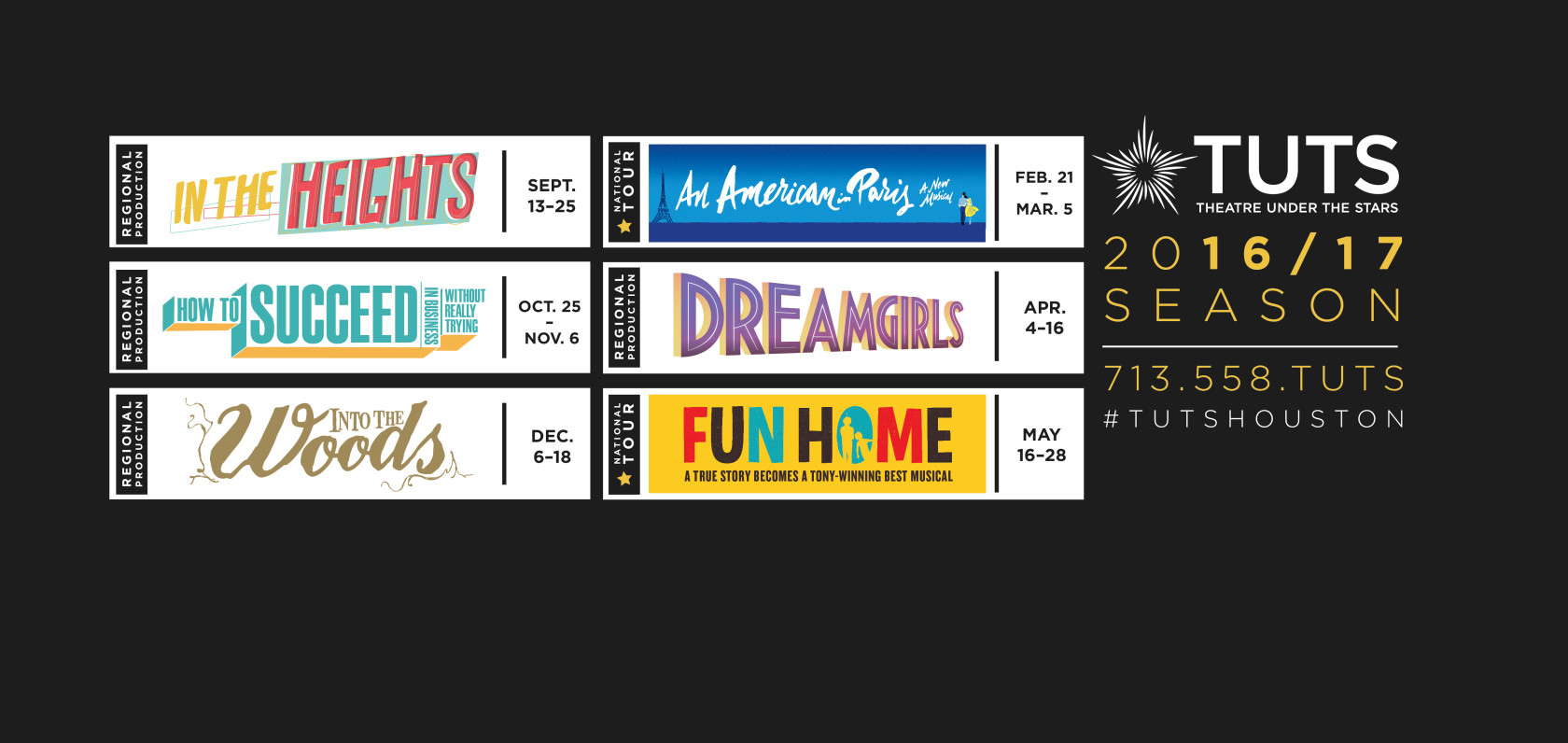 In celebration of the rich history and with eyes on their upcoming 50th anniversary in 2018, Theatre Under the Stars (TUTS) announced a new line up for their 2016/17 season with a nod to the future and their past as a relevant and vital contributor to the arts and cultural scene in Houston and beyond.
Perhaps most influential in this transition has been the addition of Sheldon Epps, TUTS' new Artistic Advisor.
Based on his advice and guidance, TUTS now promises to provide "more theatre for more people" by offering a greater variety of world-class musical theatre titles and more broadly diverse lineup of material. Their goal is to show a full spectrum of theatrical experiences that engage, inspire and entertain at the highest level of musical theatre artistry.
"One of my first desires when I arrived to work with TUTS was to examine the programming for the 16-17 Season, " said Epps. "I believe that this revised season will bring a greater breadth of theatricality to our audiences. It will also offer the work of some of the true masters of the musical theatre field from Stephen Sondheim to the currently justly celebrated Lin-Manuel Miranda, creator of Hamilton, which is perhaps the greatest theatrical juggernaut of our time. Further, this season fully addresses the desire at TUTS to reflect the richness and diversity of the Houston community, and indeed of our country. All in all a combination of elements which I believe will create a 'better than ever' season for TUTS."
Take a look at the revised 2016/17 Season:
In The Heights – Sept. 13-25: In the Heights, the first offering from Lin-Manuel Miranda, the genius behind the game-changing Hamilton: An American Musical, won five Tony Awards® including Best Musical in 2008. In the Heights is a vibrant snapshot of three days in an eclectic Manhattan neighborhood as the residents face the changes and challenges of a world that is on the move.
How to Succeed in Business Without Really Trying – Oct. 25 -Nov. 6: How to Succeed in Business Without Really Trying is not just the name of a smash musical but also the book (based on a real book by Shepherd Mead) that inspired window-washer J. Pierrepont Finch's meteoric ascent up the corporate ladder of the World Wide Wicket Company.
Into The Woods – Dec. 6-18: Into the Woods -Winner of five Tony Awards®, this enchanting tale, created by Stephen Sondheim and book by James Lapine, is a complex, courageous journey through a forest of calamity, cleverness and gorgeous songs.
An American in Paris – Feb. 21-March 5: Acclaimed director/choreographer and 2015 Tony Award® winner Christopher Wheeldon brings the magic and romance of Paris into perfect harmony with unforgettable songs from George and Ira Gershwin in the show that earned more awards than any other musical in the 2014-15 season!
Dreamgirls – April 4-16: Winner of 7 Tony Awards® and two Grammys® for Best Cast Album and Best Female R&B Vocal Performance, Dreamgirls tells the story of the Dreams first break to their tumultuous climb to top of the charts. Follow this female trio's journey, both behind the scenes and onstage, through the changing musical and cultural climate of the 1960's and 70's; they girls overcome cutthroat business deals and unscrupulous managers only to discover that fame can't replace family.
Fun Home – May 16-28: 2015 Tony Award® Winner–Best Musical: The "groundbreaking," "life-affirming" and "exquisite" new musical Fun Home was the event of the 2014-15 Broadway season, receiving raves from critics and audiences alike, winning five 2015 Tony Awards including Best Musical, and making history along the way. Based on Alison Bechdel's best-selling graphic memoir, Fun Home introduces us to Alison at three different ages, as she explores and unravels the many mysteries of her childhood.
How To Subscribe: Subscriptions to TUTS' 2016/17 mainstage season are available:
• Online at TUTS.com
• Phone at (713) 558-TUTS
• In person at the TUTS Box Office (800 Bagby St. – Downtown Houston)
• Discounted group subscriptions of 15 or more are available at (713) 558-8888 or via email at groupsales@tuts.com
For more information visit www.TUTS.com.