EVENTS
Fred Baldwin Reading and Book Signing: Dear Mr. Picasso: An Illustrated Love Affair with Freedom
Wednesday, August 28 at 7–8 p.m. in the Main Building
Noted photographer and co-founder of FotoFest, Fred Baldwin has recently published his memoir, Dear Mr. Picasso: An Illustrated Love Affair with Freedom. The book begins with Baldwin's encounter with Pablo Picasso in 1955, a life-changing event that emboldened Baldwin to embrace a peripatetic life as a photojournalist. A highly engaging speaker, Baldwin will share images and recount some of the extraordinary experiences of his illustrious career.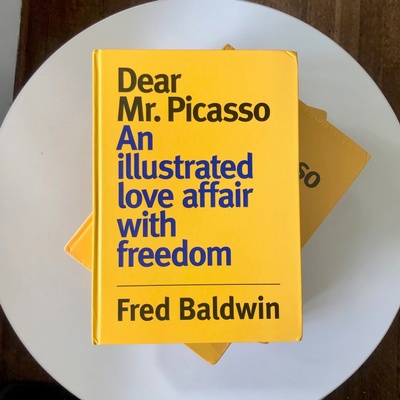 Copies of the book will be available for purchase, and a book signing will immediately follow the lecture. The book is also available now in Menil Bookstore.
Baldwin's book is generously illustrated with hundreds of black-and-white and color photographs from his vast archive. A highly engaging speaker, Baldwin will share images and recount some of the extraordinary experiences of his illustrious career.
Details at https://www.menil.org/events/3165-fred-baldwin-reading-and-book-signing-dear-mr-picasso-an-illustrated-love-affair-with-freedom.
39th ANNUAL HOUSTON BALLET NUTCRACKER MARKET®
Highly anticipated shopping extravaganza returns November 14-17
Special Event tickets now on sale
Special event tickets, Early Bird and group General Admission tickets can be purchased now by calling 713-
535-3231. This includes the Wells Fargo Preview Party, Saks Fifth Avenue Fashion Show and Luncheon, Macy's
Fashion Show and Luncheon.
Just in time for the holidays, the four-day event will highlight more than 260 merchants from across the country and feature unique gift items, including home décor, gourmet food, apparel, toys, candles, jewelry, novelties, accessories and more.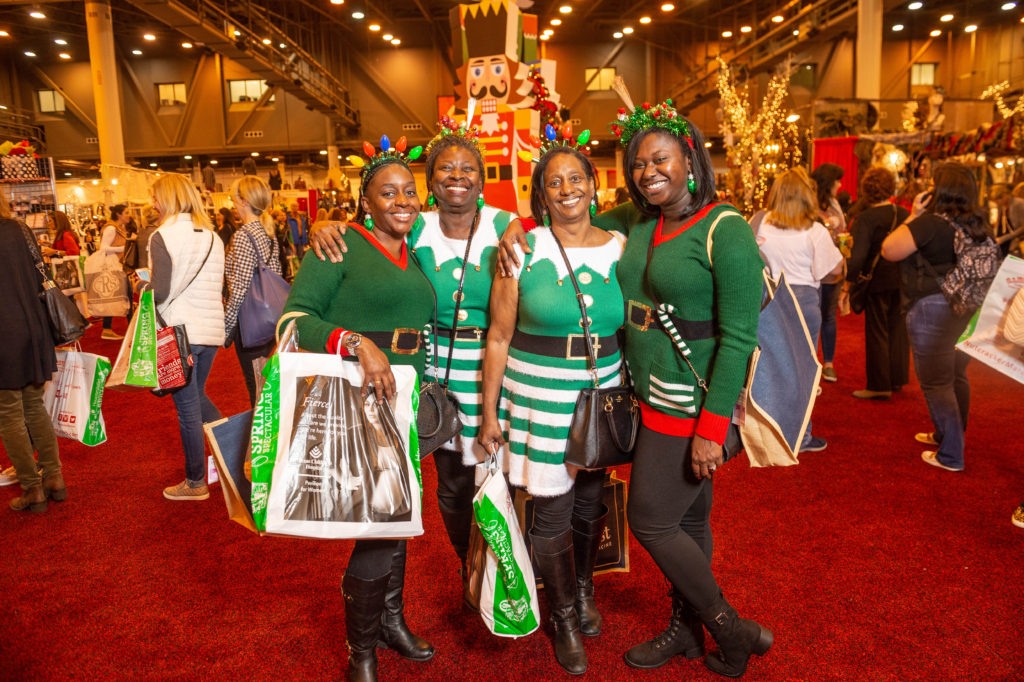 "Seeing the excitement on shoppers' faces as they find that perfect gift and witnessing how it brings people together
in the holiday spirit is one of the most wonderful aspects about the Nutcracker Market," said Patsy Chapman, CEO of
the Houston Ballet Nutcracker Market. "The opportunity to discover new merchants brings a special excitement to
the Market – our shoppers know there are unexpected finds just waiting around every corner."
Of the more than 260 merchants, 23 will make their debut at this year's Nutcracker Market. New items include
custom made dolls, sustainable clothing crafted from Alpaca fleece, bar accessories, authentic hair toppers and
extensions and handmade personalized salt dough Christmas ornaments – just in time for the holidays.
Shoppers can also expect to see returning favorites that have been participating in the Nutcracker Market for 25+ years, such as frozen Texas pecan toffee and other delightful treats from Susie's South Forty Confections, gourmet tamales from Texas Tamale Co., hickory smoked meats from Bear Creek Smokehouse, handmade needlepoint stockings and gifts from Village Traditions, educational and imaginative toys from Houston's own Imagination Unlimited, plus the 25th appearance of the ever-popular Houston Ballet Nutcracker Boutique.
On October 21, General Admission tickets go on sale at participating Houston-area Nutcracker Market merchant
stores.
Flow into the weekend with Sunrise Yoga on Buffalo Bayou!
June 7 @ 6:30 am

 – 

7:15 a.m. —

Recurring Event 
Buffalo Bayou Partnership joined  with BIG Power Yoga for a series of 45-minute early morning yoga sessions that will take place on the lawn at The Water Works in Buffalo Bayou Park. With a spectacular view of downtown, Houston's most iconic greenspace is a unique and uplifting backdrop for yogis of all levels and ages. Bring your own mat. Reusable water bottle encouraged.
Suggested $10 donation to Buffalo Bayou Partnership (No cash. Text BAYOUYOGA to 41444to make a donation.).
There are public parking areas available at Lost Lake, Eleanor Tinsley Park and The Water Works, as well as along Allen Parkway, Memorial Drive, and city streets surrounding Buffalo Bayou Park. When parking along city streets, please pay close attention to signage, be neighborly and use the pedestrian bridges to safely access the park. Do not leave valuables in your vehicle. Parking is also available at 105 Sabine Street.
More information at https://buffalobayou.org/event/sunrise-yoga-sponsored-by-big-power-yoga/2019-06-07. 
Open the door to a world of learning with Discovery College at Lone Star College
Does your child dream of being the next great website developer, a world renowned chief or even a rocket scientist? Discovery College at Lone Star College helps children ages 6 – 17 grow their interests and skills in a wide variety of science, technology, engineering and math-based programs, as well as performing and visual arts, athletics and more.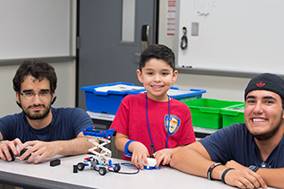 "Discovery College helps children to pursue their interests in a fun-filled environment that encourages learning," said Stephen C. Head, Ph.D., LSC chancellor. "There is sure to be something of interest for every child."
Registration for the popular Discovery College at LSC summer camp is taking place now. Classes begin Monday, June 10 – 27 and a second session starts July 8 – 11.
Discovery College summer camp, held at LSC-CyFair, LSC- Kingwood, LSC-North Harris, LSC-Montgomery, LSC-Tomball and LSC-University Park, offers an assortment of entertaining and instructive programs that give children the opportunity to make new friends with similar interests. Courses are taught by knowledgeable instructors in a welcoming environment and tuition starts at $115 per session.
"Lone Star College believes it's important to partner with the community and encourage student and civic success, "said Head. "Discovery College is also a wonderful opportunity to give school children a glimpse into the college campus atmosphere."
Visit LoneStar.edu/DiscoveryCollege to learn more.
Lecture Series with Houston Museum of Natural Science in May 
Anthropology Lecture- "The Ancient Inca – The New World's Largest Empire"
With Dirk Van Tuerenhout, Ph.D., HMNS Curator of Anthropology on Tuesday, May 7, 7 pm
Along the countless rivers that emanated from the long mountain chain that is the Andes, the Inca were the final successor of a long line of advanced civilizations that once existed along the Pacific Coast of South America. The Inca Empire was amazingly successful, yet was also extraordinarily short-lived.
Archaeologist Dr. Dirk Van Tuerenhout will explain how this empire with two capitals, ruled by an emperor considered a living god, managed to transform the landscape they lived in with nothing more than stone tools.
Dr. Dirk Van Tuerenhout is curator of anthropology at Houston Museum of Natural Science. His passion for Mesoamerica is portrayed in his entertaining talks.
Members $14, Tickets $20. Visit http://store.hmns.org/DateSelection.aspx?item=4353 call 713.639.4629.
Stratigraphy Class: The Fossil Record – Geology and Paleontology with James E. Washington III, HMNS on Sat., May 11, 9:30 am
The sciences of Geology and Paleontology have been linked through time–in more ways than one. Using the impressive diagrams and collections in his museum classroom, James Washington will explain how these two sciences have used the understanding of stratigraphy to further science.
Members $27, Tickets $37. Click  http://store.hmns.org/DateSelection.aspx?item=4351 or call 713.639.4629.
Gardening Class: Square Foot Gardening with Angela Chandler, Instructor on Sat., May 11, 9:30 am 
Square Foot Gardening utilizes raised beds garden, and this class is designed to make this simple gardening method successful for Houston's deluge/drought rainfall, heat and humidity! Instructor Angela Chandler teaches several popular classes for Urban Harvest.
Co-sponsored by Urban Harvest.  Members $30, Tickets $40.  Click  http://store.hmns.org/DateSelection.aspx?item=3937 or call 713.639.4629.
Arms Wide Adoption Services Hosts Fulfilling Families Luncheon on Thursday, May 2 at Houston Country Club
Dr. Jay Tarnow, keynote speaker, is a board-certified child, adolescent, and adult psychiatrist and considered a leading national expert on childhood and family stress. His eye-opening keynote will discuss the importance of attachment, how primary caregivers and infants form this emotional bond, and its implications on the development of personality, future relationships, and society as a whole.
Frank Billingsley, KPRC Channel 2's Chief Meteorologist, back as this year's luncheon emcee.
Arms Wide Adoption Services has provided foster care, adoption, post adoption, and post permanency services, all at no cost, to children in the Texas foster care system and their adoptive families.
Since its inception in 1977, Arms Wide Adoption Services has placed more than 2,100 children from the Texas foster care system in loving adoptive families, enabling them to experience the joys of childhood in a supportive home and giving them the opportunity to reach their full potential.
For tickets and more information, go to http://www.armswideadoption.org/annual-luncheon.
ADMISSION: $5 Adults; $3 Kids 11 and under; Tickets are HALF PRICE when purchased with Museum admission
Get in to the Halloween spirit all month long and be "scared to death" at this family-friendly haunted house. Explore the town of Dreadford Falls after a local nuclear power plant has melted down.
The Annual Haunted House is rated PG-13 and is recommended for children ages 12 and up. Children under 12 are welcome, but must be accompanied by an adult. Admission to the haunted house if half off when you purchase admission to the museum. Bring the whole family and make a day of it!
For more information, go to www.nmfh.org/u/calendar/annual-halloween-haunted-house.
moonGARDEN, Discovery Green's fall art installation, remains on view through Sunday, October 7th
A series of 22 oversized, illuminated spheres were designed by Montreal art collective Lucion to transform the park into a magical moonscape. The installation is activated nightly from 6 p.m. to midnight, with artist-led twilight tours departing at 7 p.m. on Oct. 1, 2 and 3.
Families with children will enjoy "Goodnight, Moon," a pajama party on Friday, Oct. 5 with milk and cookies, readings of the classic children's book in the languages of Houston, the Houston Museum of Natural Science's Discovery Dome Planetarium and more.
Ranging in size from six to 30 feet in diameter, moonGARDEN features 11 shadow "theaters"  that tell the diverse, dynamic story of Houston and Discovery Green, as well as interactive works that allow visitors to become part of the experience. This is the largest ever created by Lucion Traveling Light of Montreal.
Annie (2014)

 presented by Texas Children's Hospital for Family Movie Night at Levy Park on Sept. 28
Come on out and watch Annie (2014), sponsored by Texas Children's Hospital, at Family Movie Night at Levy Park 3801 Eastside on Sept. 28 at 7:30 p.m.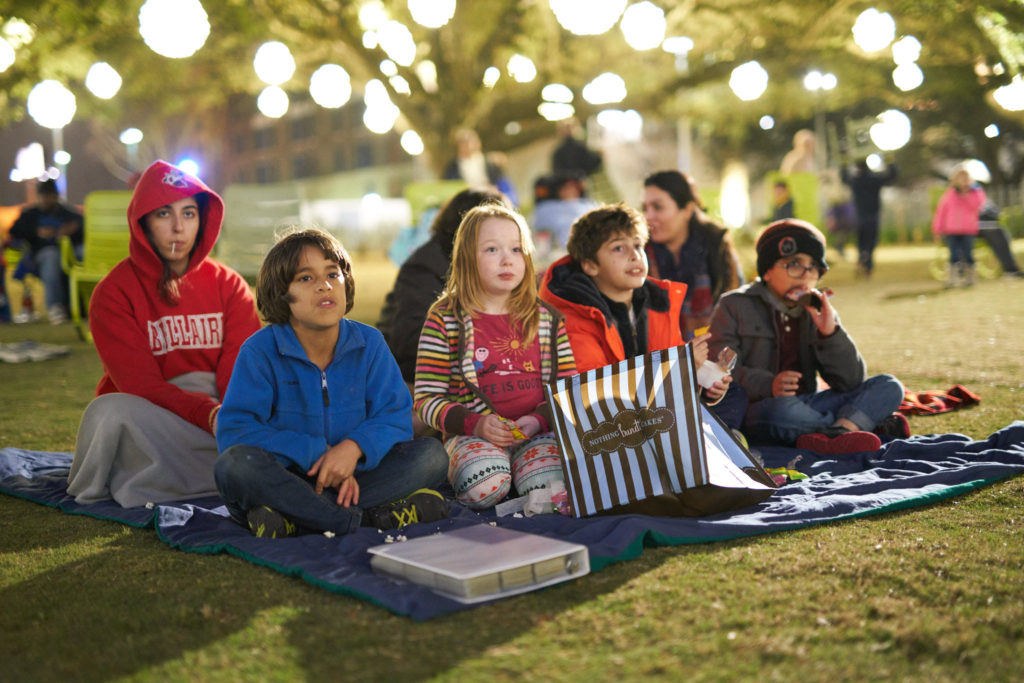 Family Movie Night is on the last Friday of each month, and admission is free. No outside furniture is allowed, but blankets or park chairs can be used.
Guests can enjoy food and beverage service from 5 p.m. – 9 p.m. from Coffee-Q. 
For more information about Levy Park events, visit levyparkhouston.org.
STUDENTS INVITED TO GET IN TOUCH WITH ARTISTIC SIDE AT ART IN THE GARDENS ON SEPTEMBER 20
Moody Gardens hosts annual festival for special needs residents at free event
Local school groups can discover their inner artist when Moody Gardens hosts its annual Art in the Gardens festival on Sept. 20.
With a theme of Land & Sea, students with special needs can discover all different types of animals with Moody Gardens and local artists at the annual hands-on art festival.
The free event gives children and youth with disabilities from Galveston and Harris counties a chance to be creative in a safe and fun environment while allowing them to explore interactive art stations and live entertainment in the gardens.
Students and their chaperones will be able to enjoy booths set up by local artists and organizations, and use adaptive art equipment for individuals in walkers and wheelchairs, to learn about the importance of art.
"Our goal with this event is to provide students with a hands-on experience," Moody Gardens Volunteer Coordinator Molly Willems said. "We want them to be able to celebrate and share creativity through participatory experiences, performances and more," adding that it is always exciting to see the expressions of joy on the participants' faces as they create their works of art.
The Hope Therapy Program was established by the Moody Foundation in 1986, changing the lives of thousands of people since its inception. Other Hope Therapy events include the Mardi Gras for Special People and the Adaptive Water Sports Festival.
Those wishing to participate need to RSVP by Sept. 13. For more information please visit www.moodygardens.org.  To RSVP, please call 409-683-4108 or email volunteers@moodygardens.com.
Levy Park Conservancy presents The Jungle Book for Family Movie Night Aug. 31, sponsored by Texas Children's Hospital
Family Movie Night is on the last Friday of each month at Levy Park at 3801 Eastside.  Guests are encouraged to dress as their favorite jungle animal. No outside furniture is allowed, but blankets or park chairs can be used.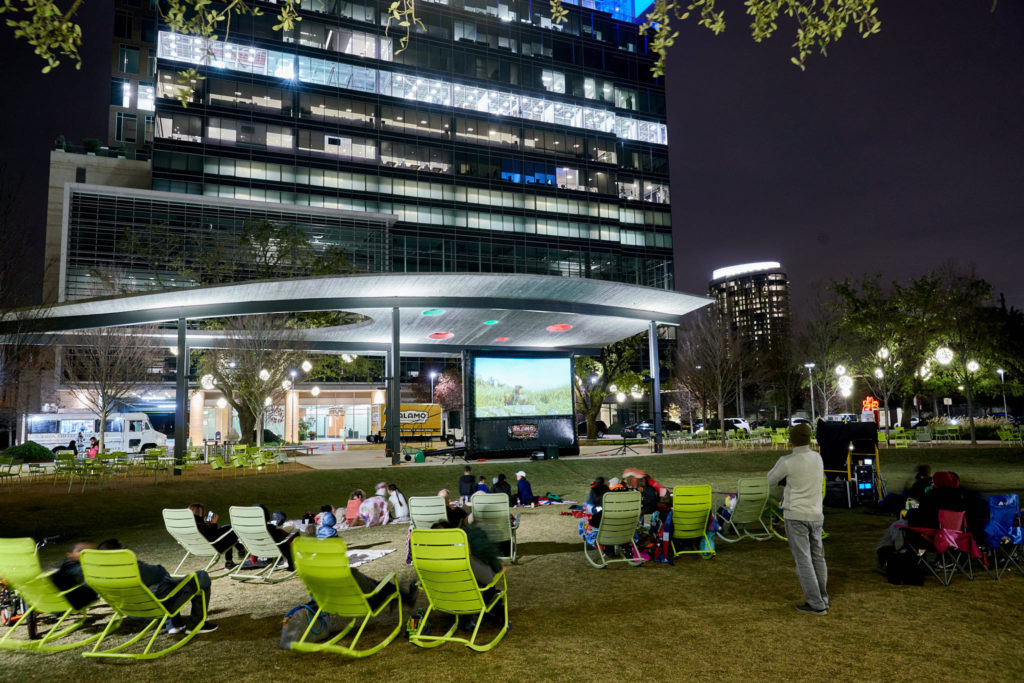 Based on Rudyard Kipling's collective works and inspired by Disney's 1967 animated film of the same name, The Jungle Book is a live-action/CGI (computer generated images) film that tells the story of Mowgli, an orphaned human boy who, guided by his animal guardians, sets out on a journey of self-discovery while evading the threatening Bengal tiger, Shere Khan. The film introduces Neel Sethi as Mowgli and also features the voices of Bill Murray, Ben Kingsley, Idris Elba, Lupita Nyong'o, Scarlett Johansson, Giancarlo Esposito and Christopher Walken.
Guests can enjoy food and beverage service from 5 p.m. – 10 p.m. from the food trucks Balls Out Burger, Coffee Q and Uncle Louie G.
For more information about Levy Park events, visit levyparkhouston.org.
MFAH Mixed Media Presented by BBVA Compass
Friday, July 20, 2018: –
This special, supersized celebration of the new Glassell School of Art should be a hit with a night of music, drinks, dancing, and fun at The Brown Foundation, Inc. Plaza; the BBVA Compass Roof Garden; and the Cullen Sculpture Garden.
WITH Dâm-Funk, Wild Child, Say Girl Say, DJ Sun,DJ Chicken George, DJ Melodic, Gracie Chavez, Kinda Super Disco, and Two Star Symphony
SPECIAL BBVA MUSIC SESSION ON THE BBVA COMPASS ROOF GARDEN: Hailey Knox, Tyler Dial
MORE FUN!
• Create your own masterpiece during the night's art-making activities
• Sip on specialty cocktails and try bites from the Glassell Café, Big Boss Pops, Popston, Spicy Dog, and Lush Puff
• Snap pics in the complimentary Smilebooth to remember the night!
Tickets
• $22 MFAH members
• $25 Adult nonmembers
Reserve your spot in advance! Get online tickets below. Not a member? Join today! 
Entry is limited to ages 18 & older. Present photo ID for admission. Drink tickets for sale by credit card only, no cash. Only ages 21 & older may purchase & consume alcoholic beverages.
► Plan ahead for your visit with parking information.
Learning Express Toys of Katy to Celebrate 'Best Toy Store' Award with Family Event

 through July 13-15 Weekend

Join Learning Express Toys of Katy for a fun-filled, weekend-long celebration Friday, July 13 through Sunday, July 15.
The neighborhood toy store was recently named Best Toy Store in Katy by the Katy Times, and owner Meg Humphrey wants to shout out what her store has to offer: Expert gift advice, a curated product selection, fun family events, free gift wrapping and free personalization. The store opened in 2006.
The event will feature appearances by Marshall from Paw Patrol and Peppa Pig, as well as raffles, door prizes and face painting throughout the weekend. Marshall will appear Saturday from 2-4 p.m., and Peppa on Sunday, 2-4 p.m. A 20 percent off sale will run throughout the weekend.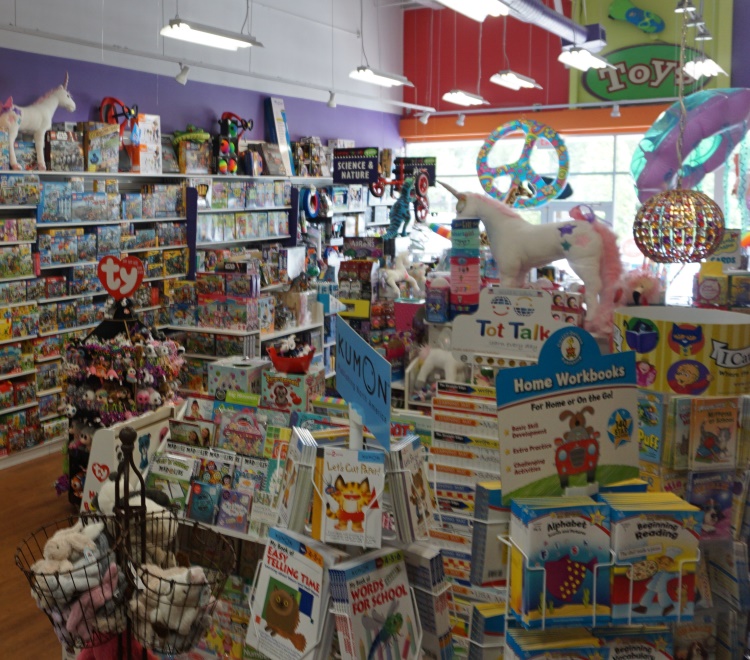 "I want to thank the Katy Times for naming us Best Toy Store, and celebrate with our customers and new friends," Humphrey said. "As a locally-owned toy store, we deeply appreciate our connections to the community, and we hope to meet many new families this weekend and throughout the year."
Learning Express is located at Cinco and Grand Lakes Marketplace at 6501 S. Fry Road in Katy.
Blue Field Market moves to Saturday Nights at 2619 Polk Street in Downtown Houston – EaDo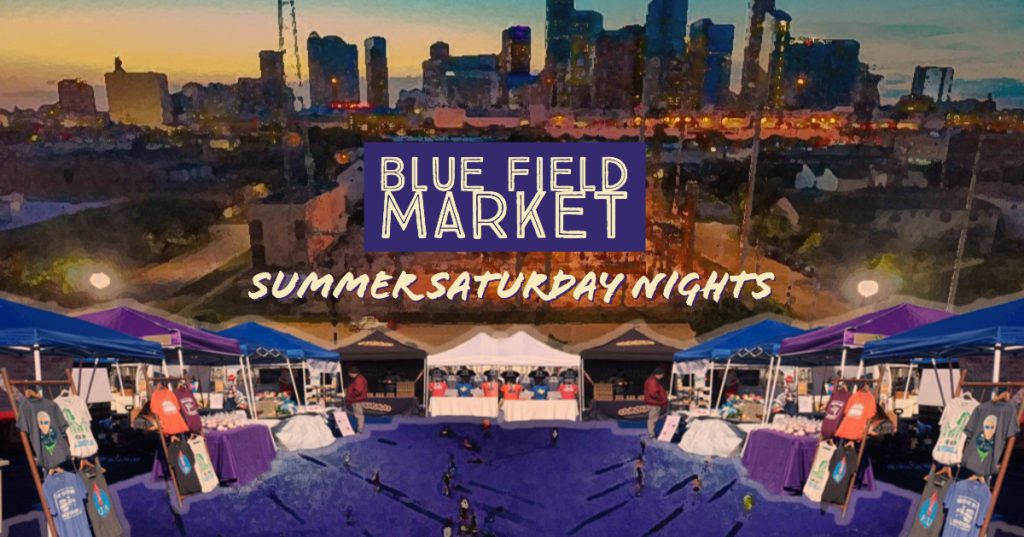 Free Event, Free Parking, Free Yoga, Free Open Play Sand Volleyball!
The Blue Field Market in Downtown Houston connects talented local entrepreneurs, artists, and farmers to the surrounding community! Shop for your organic groceries, gourmet foods, and unique handmade items while enjoying live music, craft beer, and participating in friendly yard game competitions and free play sand volleyball. It's a fun event for the entire family!
Saturday Night Schedule: Local Vendors: 6-10 pm; Free Yoga: 6-7 pm; Live Band: 7-10 pm
BASF Kids' Lab Now Available at Children's Museum Houston Through Summer
The largest chemical producer in the world, BASF Corp., has created an award-winning program, BASF Kids' Lab, that encourages kids to discover the dynamic world of science and its wonder. Best of all, it is now available at the Children's Museum Houston for a summer of science fun!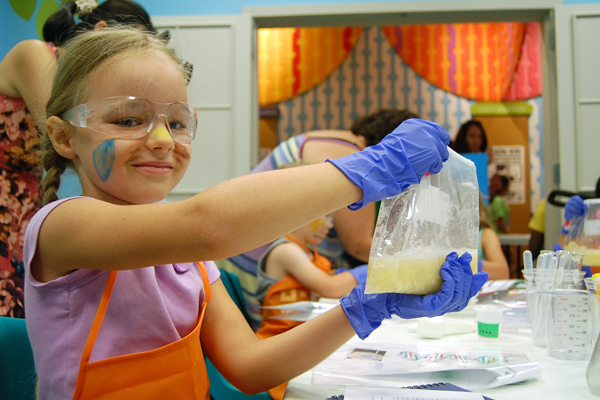 Now through September 3, every Monday parents are invited to bring their kids to explore chemistry through engaging experiments and demonstrations. Kids get to enjoy a fun lab to see how some of the world's marvels work.
According to the Smithsonian Science Education Center, 78% of high school graduates don't meet benchmark readiness for one or more college course in mathematics, science, reading or English. With summer in full swing, young kids can learn more on the importance of STEM, how to use it and what makes science so fun.
The age range is 5 years and up. More information available at www.cmhouston.org.
KiKi Maroon's Comic Strip on July 14th at 7:30 p.m. at Warehouse Live 
When standup comedy and nerdy burlesque join forces… you get "KiKi Maroon's Comic Strip!"
You may have seen classic, bump n' grind burlesque, but are you prepared to experience Pole Dancing Storm Troopers? Be seduced by Lord Voldemort? Cheer on Twerking Pokemon? Turn Adventure Time into sexy time? And watch Catwoman, Street Fighters, Master Shake, and all your favorites get the Vegas showgirl makeover?!
If you think you'll be blown away by these acts, just wait until you see how our hilarious, world touring stand-up comics react! Surreal sexiness pair with outrageous comedy to create a once in a lifetime event.
The evening will be hosted by international award-winning burlesque performer, radio personality, and one of "Houston's Most Colorful Celebrities," (according to The Houston Chronicle) KiKi Maroon!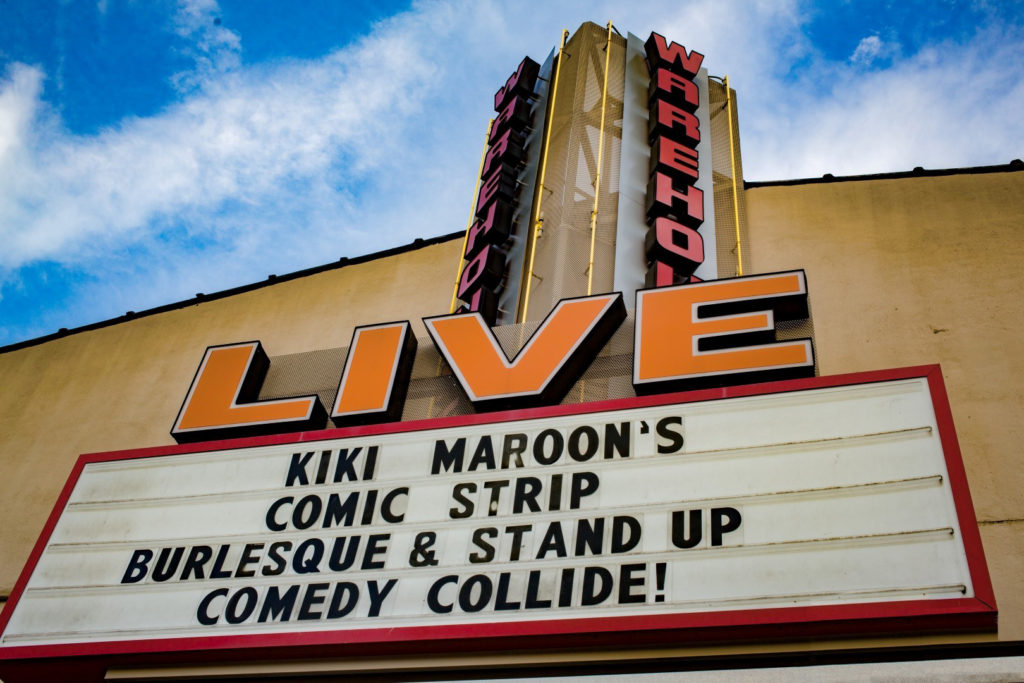 Featuring: Mike MacRae | COMIC | (Austin) As seen on Comedy Central's "Premium Blend", TBS's "Frank TV", "Bob and Tom Show", and Just for Laughs; Natasha Riot | BURLESQUE | (Portland) Miss Exotic Oregon 2017 and featured performer for Beats Antique; John Wessling | COMIC | (Houston) As seen on NBC's "Last Comic Standing", Comedy Central's "Live at Gotham", and XM's Comedy Central Radio; Juliette Electrique | BURLESQUE | (Los Angeles) The Dainty Daredevil, as seen on MTV's "Amazingness"; Christina Walkinshaw | COMIC | (Los Angeles) As seen on CTV, Just for Laughs, and The Winnipeg Comedy Festival; Leggy Lass Greenleaf | BURLESQUE | (Los Angles) Professionally trained ballerina and part of the Star Wars burlesque parody "STAR GIRLS"; Dale Cheesman | COMIC | (Houston) The Oddball Comedy Festival, Come and Take it Comedy Festival, and Doug Benson's "Doug Loves Movies"; Honey Moonpie | BURLESQUE | (Houston) Burly Q Lounge emcee, BCBC Festival star, and Pokemon fanatic; JD Hickcock | BURLESQUE | (Houston) Title winner: "King of Sin" by the 2017 Sin City Festival and "King of Burlesque" by the 2016 San Antonio Burlesque Festival; Nikki Sinamon & Bambi | BURLESQUE | (Houston) of The Pole Show Houston and BCBC Festival stars
Tickets, go to www.ticketfly.com/purchase/event/1695461?utm_medium=bks. For more information, go to www.burlyqlounge.com.
Levy Park Conservancy presents free double feature June 29 with Moana sponsored by Texas Children's Hospital and Gremlins 2: The New Batch from Alamo Drafthouse
Come on out for a free, double feature Family Movie Night at Levy Park on June 29, with Moana sponsored by Texas Children's Hospital at 8 p.m. and Gremlins 2: The New Batch presented by Alamo Drafthouse at 10 p.m.
Family Movie Night is on the last Friday of each month. The crowd is invited to dress in Hawaiian attire. No outside furniture is allowed, but blankets or park chairs can be used.
Levy Park is located at 3801 Eastside St.
Guests can enjoy food and beverage service from Mico's Rolled Ice Cream, Coffee Q and Balls Out Burgers from 5 p.m. – 10 p.m. Wine and beer is available through Levy Park Conservancy from 6 p.m. – midnight.
For more information about Levy Park events, visit levyparkhouston.org.
Thought Leader Series: Pioneers of Space Exploration With Dr. Shannon Lucid, Dr. Rhea Seddon and Dr. Anna Fisher
7-8:30 p.m. Thurday, June 28 at Space Center Houston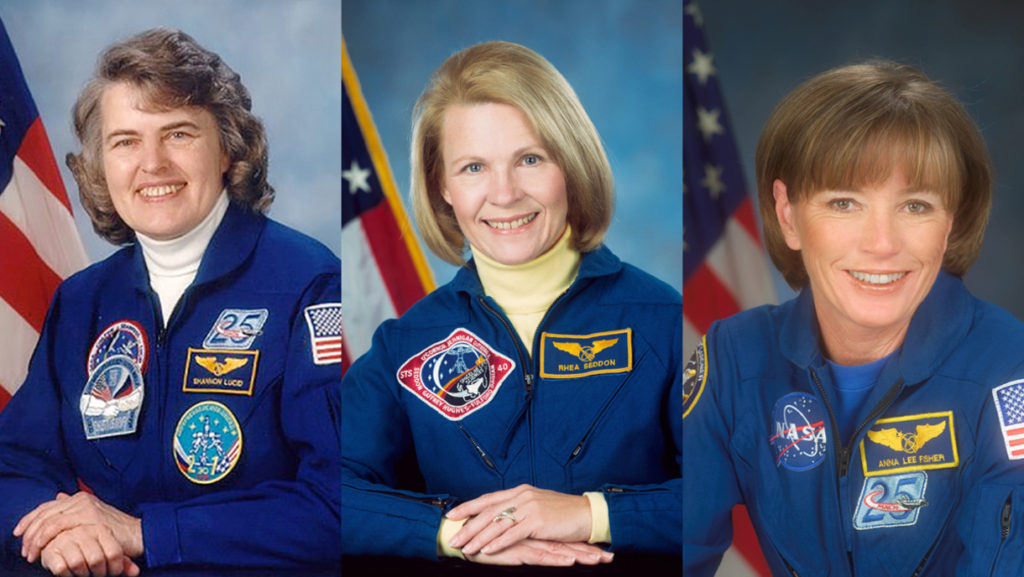 Forty years ago NASA recruited its first six women astronauts. Three of those trailblazers will appear at Space Center Houston as part of the nonprofit's continuing Thought Leader Series, June 28.
Retired astronauts Dr. Shannon Lucid, Dr. Rhea Seddon and Dr. Anna Fisher will discuss their amazing experiences 35 years after classmate Sally Ride became the first American woman in space. This free event has limited seating and tickets must be presented at the door for entry.
Hear from the elite few who paved the way for female space explorers. Don't miss your opportunity to be inspired by their incredible story.
Tickets at https://tickets.spacecenter.org/webstore/shop/viewItems.aspx?cg=thoughtpublic&c=public.
FREE FAMILY MOVIE NIGHTS RETURNS THIS SUMMER ON THE
 2nd SATURDAY OF THE MONTH AT CREEKSIDE PARK® VILLAGE GREEN IN THE WOODLANDS®
June 9, July 14 and August 11 from 8:30 – 10 PM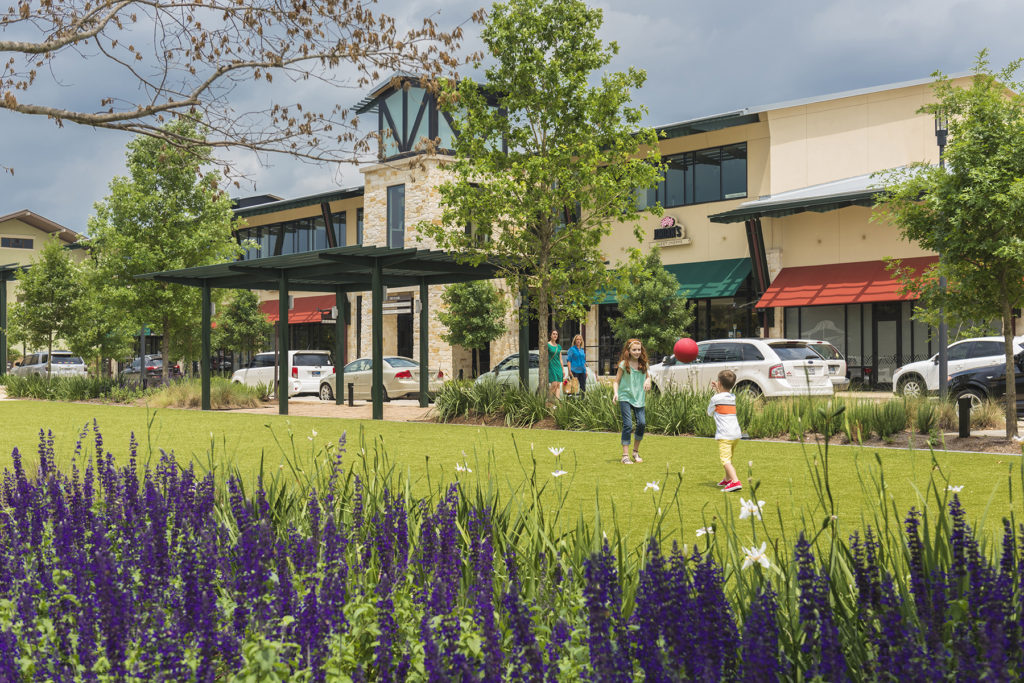 The Howard Hughes Corporation®  hosts free family movies at Creekside Park® Village Green in The Woodlands® during the summer on the second Saturday of the month – June 9, July 14 and August 11 from 8:30 – 10:00 PM.
"We are pleased to host Movie Nights at Creekside Park Village Green for the third year in a row, which provides an opportunity for a fun outing for the entire family to enjoy," said Rip Reynolds, Vice President, Leasing & Commercial Land with The Howard Hughes Corporation. "The Village Green offers a variety of retailers, restaurants and consumer services in the community, all within convenient walking distance to neighborhoods in the Village of Creekside Park."
Creekside Park Village Green is located at 26400 Kuykendahl Road between Creekside Forest Drive and New Harmony Trail. Creekside Park Village Green highlights a scenic tree-lined park with lush perennial landscaping, pergolas and a water splash pad.
The Woodlands Township is the Park Sponsor. Attendees are encouraged to bring blankets and lawn chairs, with no glass containers permitted. For additional information and a list of movies, visit www.TheWoodlands.com and click on Events.
ACADEMY SPORTS + OUTDOORS FUNOMENAL FAMILY FESTIVAL RETURNS TO DISCOVERY GREEN® on MAY 26
Discovery Green, the 12-acre park in the heart of downtown Houston, brings back the  Academy Sports + Outdoors FUNomenal Family Festival on May 26.
This free festival welcomes families from across Houston to enjoy a day of fun with rides, games, contests, educational activities and more. Event headliner Born in a Taxi presents The Curious Game, a chess game that comes to life with pomp, ceremony and silly characters.
Throughout the day, classic storybook and superhero characters will make appearances; some of Houston's most talented dance troupes will perform; and kids can enjoy three foam parties, play in the NERF Blasting Zone, roll around in hamster balls and more. Special festival rides include a dual zip-line, a Ferris wheel, an Airborne Adventure, a wrecking ball ride, a bungee trampoline and many more.
The event is free to attend. Visit www.discoverygreen.com for additional information.
2018 Fulfilling Families Luncheon, hosted on Tuesday, May 8, 2018 at Houston Country Club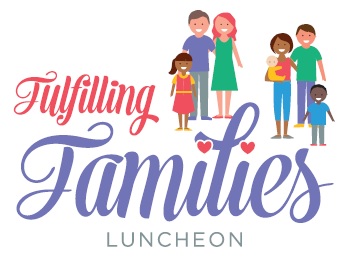 For more than 40 years, Arms Wide Adoption Services, formerly Spaulding for Children, has provided foster care, adoption, post adoption and post permanency services, all at no cost, to children in the Texas foster care system and their adoptive families.
Since its inception in 1977, Arms Wide Adoption Services has placed more than 2,100 greater Houston and South Texas children from the Texas foster care system in loving adoptive families, enabling them to experience the joys of childhood in a supportive home and giving them the opportunity to reach their full potential.
For tickets, go to www.armswideadoption.org/events/2018-fulfilling-families-luncheon.
CAROL BURNETT–AN EVENING OF LAUGHTER &  REFLECTION WHERE THE AUDIENCE ASKS QUESTIONS
Tickets go on sale Friday, May 4 at 10 a.m.
On Tuesday, November 13 at 7:30 pm at Jones Hall for the Performing Arts
During "An Evening of Laughter and Reflection," Burnett will take questions from the audience, show video clips from her shows in a format that harkens back to the legendary openings of The Carol Burnett Show where her studio audience had an unfiltered opportunity to engage Carol with questions and receive spontaneous answers. "I love the spontaneity of these evenings," said Carol. "I never know what anyone is going to ask, or say, or do, so it keeps me on my toes!"
As a highly acclaimed actress, Ms. Burnett has been honored with Emmys, Golden Globes, People's Choice Awards, the Horatio Alger Award, an Ace Award, and the Peabody. A Kennedy Center Honoree, she has also been honored with the Kennedy Center Mark Twain Prize for Humor, the Presidential Medal of Freedom, was inducted into the Television Hall of Fame, and has a star on the Hollywood Walk of Fame.
Ticket information at www.JonesHall.org or call 832-487-7041.
Community to come together for City of Rosenberg firefighter, Sam Bryan with Clayshoot & Crawfish Boil 
After Bryan was in a terrible car accident in February, the Rosenberg Police Officers Association has teamed up with the Rosenberg Fire Fighters Association to bring you an event that is fun for the whole family and helps their local hero.
Their clay shoot and crawfish boil benefitting Bryan that will be held at Texas Premier Sporting Arms, LLC., located at 7311 Hwy 36 South in Sealy from 3-10 p.m.
The clay-shoot and crawfish boil has something for everyone including food, drinks, inflatables, a silent auction, live music, bull-riding, face painting, balloon art, and more. The $30 admission cost ($10 for children 12 and under) covers all you can eat crawfish and our cook-off team's good ol' Texas BBQ for the non-pinchers, as well as all activities except the shooting.
The clay-shoot cost breakdown is:
$500 per team (four people)
$125 per shooter
$100 per youth shooter.
Golf carts are available for $100 and mulligans for $20, but must be reserved by May 1, 2018. For reservations, call 713-826-1981.
Tickets are available by visiting: https://www.eventbrite.com/e/rpoa-1st-annual-crawfish-and-clays-benefiting-firefighter-sam-bryan-tickets-44484558512.
For clay shoot registration, email Rebecca Morone at rebecca@texaspremiersportingarms.com.
For food-only ticket, email emarmol@rosenbergtx.gov.
If interested in sponsoring or donating an auction item, contact: Erik Marmol at emarmol@rosenbergtx.gov or call (281) 750-6958.
For questions about the event, contact Jenny Pavlovich at Jpavlovich@rosenbergtx.gov or call (512) 850-7866.

Buffalo Bayou in Bloom
Buffalo Bayou Partnership (BBP)'s Young Professional group, Bayou Buddies, are hosting Buffalo Bayou in Bloom, a new fundraising soirée that celebrates springtime at Buffalo Bayou Park. Hurricane Harvey deposited 78,000 cubic yards of silt that damaged hundreds of native plants and trees last August.
With time, help from volunteers and favorable weather, we're finally seeing life return to Buffalo Bayou. However, monetarily, we still have quite a way to go to restore Houston's favorite urban greenspace. This fundraising event will benefit BBP's efforts for continual revitalization of Buffalo Bayou and help keep Buffalo Bayou blooming.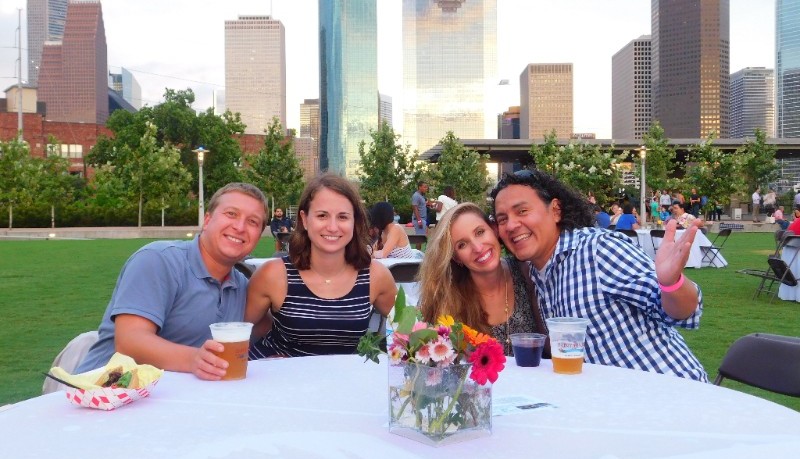 With a stunning view of downtown Houston and expansive lawn with stage, attendees will enjoy:
Light bites provided by Raising Cane's, Steel City Pops and Tiff's Treats (to name a few)
Libations from Barefoot Wine and Bubbly, Agricole Hospitality, Saint Arnold Brewing Company and Bayou Rum, who created a themed "Bayou Blossom" cocktail
Live music from local artists curated by local record label, Splice Records (Arthur Yoria, Ancient Cat Society and Will Van Horn Trio)
The chance to bid at a silent auction on everything from an Electra bicycle to wine tastings to giftcards from renowned Houston businesses
A photo exhibit sponsored by Yelp Houston featuring breathtaking photos of iconic Buffalo Bayou destinations by Yelp members
Giveaways from Katz Coffee and Bumble
Details:  Thursday, April 26 from 6:30-9:30 p.m. at The Water Works in Buffalo Bayou Park (105 Sabine Street). Tickets are $30 for members/$40 for non-members (pre-sale) +$10 more at the door. This event is also pet-friendly for those four-legged friends on a leash!
Award-winning comedian, Jeff Allen, to headline at Family Comedy Night on Friday, April 6 in Houston
Known for being funny without profanity, Jeff Allen's five-decade career has garnered him international acclaim. He is one of the most requested comedians on Sirius XM radio, and has been seen on every cable comedy show in America. He starred in his own one-hour TV special, "Happy Wife Happy Life" and has been featured on the Grand Ole Opry.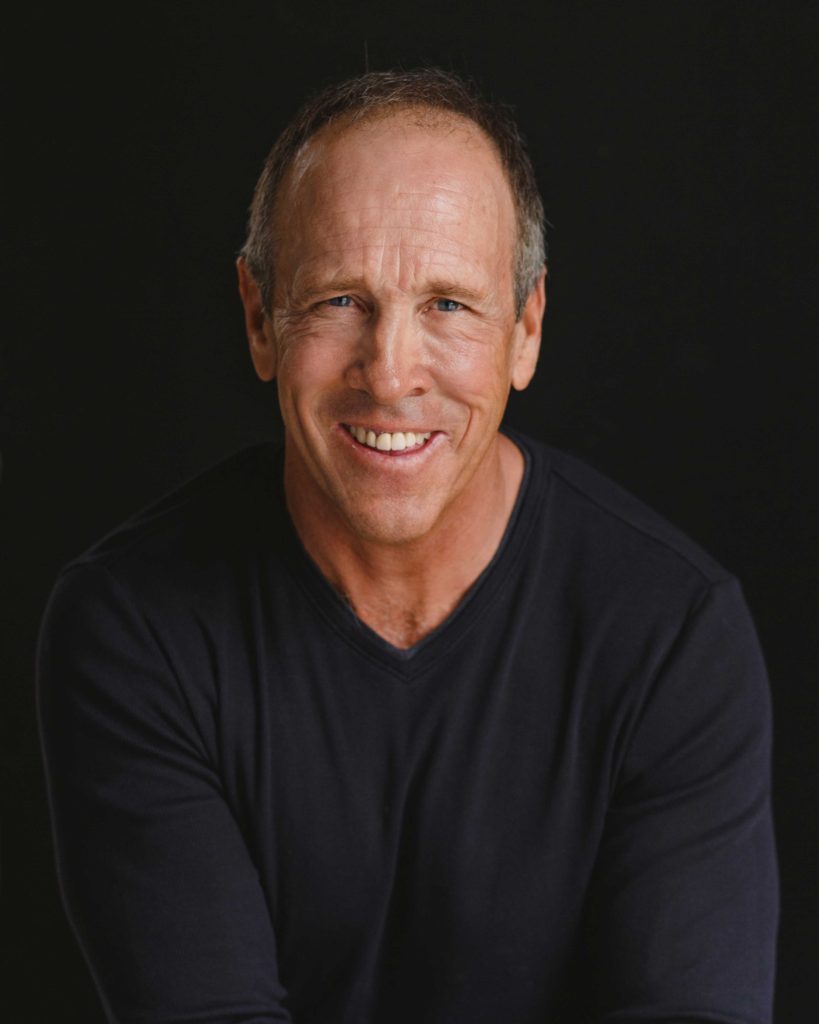 Allen is a recipient of the Grady Nutt Humor Award, and has performed for the U.S. military in Bahrain as well as for the U.S. Navy men and women on board ships in both the Persian Gulf and Indian Ocean. This past October, he performed for U.S. troops stationed in Germany.
Allen has released four comedy CDs, eight videos, and authored the book, "My Life as a Bystander."  He starred in the critically-acclaimed Apostles of Comedy film and was featured in the Warner Brothers comedy, Thou Shalt Laugh.  Allen has performed for Presidential inaugurations, and is a frequent guest for The Blaze television network as well as Glenn Beck's national radio show.  In addition to his solo dates, he has been a featured comedian for the Bill Gaither Homecoming tour, the Apostles of Comedy tour, and the Jeff Allen and Friends: Funny People of Faith tour.
The April 6 performance will be held at Glorious Way Church, 11611 Champion Forest Drive Houston, Texas at 7:30 pm. For tickets or more information about the upcoming show, visit www.jeffallencomedy.com or www.kkht.com.
BODY BY BROADWAY RETURNS TO MARKET SQUARE PARK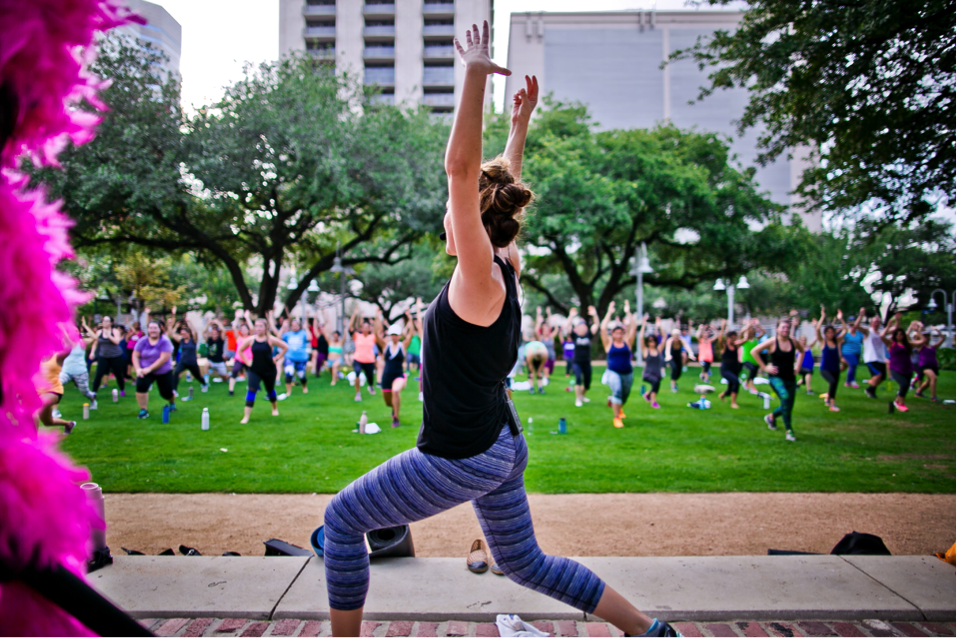 In partnership with Theatre Under The Stars (TUTS) and DEFINE Body & Mind, the Houston Downtown Management District (Downtown District) brings Body by Broadway back to Market Square Park in 2018.
Sing, squat, dance and plank along to Broadway classics, old and new, on select Tuesdays this spring and summer. Instructors from DEFINE Body & Mind will teach fun, show-stopping classes that feel nothing like a workout. 
Guests are encouraged to wear comfortable workout attire and athletic shoes, and bring a towel and water bottle. All classes are free to attend. 
On-street parking is free after 6 p.m. Visit www.downtownhoustonparking.org for an interactive map with garages, surface lots and other parking options in the area.
Dates through May 2018 are: 
Tuesday, March 13, 2018, from 6:30 to 7:30 p.m. 
Tuesday, March 27, 2018, from 6:30 to 7:30 p.m. 
Tuesday, April 10, 2018, from 6:30 to 7:30 p.m.
Tuesday, April 24, 2018, from 6:30 to 7:30 p.m.
Tuesday, May 15, 2018, from 6:30 to 7:30 p.m.
Tuesday, May 29, 2018, from 6:30 to 7:30 p.m.
Please visit www.marketsquarepark.com for additional details and event updates. 
DOWNTOWN DISTRICT PRESENTS MOVIES AT MARKET SQUARE PARK

 
The Houston Downtown Management District (Downtown District) presents another season of Movies at Market Square Park. This popular outdoor film series features free screenings on select evenings this spring and summer. Pre-movie festivities include lawn games and a photo booth, plus guests should expect other special surprises throughout the season. 
Featured films through May 2018 are:
– Wayne's World (PG-13, 1992, 94 min.) on Friday, March 9, at 7 p.m.
– The Life Aquatic with Steve Zissou (R, 2004, 119 min.) on Thursday, April 12, at 8 p.m.
– Batman (PG-13, 1989, 89 min.) on Thursday, May 24, at 8:30 p.m.
The screenings are free to attend. Blankets, lawn chairs and picnics are welcome; food, beer and wine are available for purchase at Niko Niko's. No glass containers or outside beverages are allowed. 
On-street parking is free after 6 p.m. Visit www.downtownhoustonparking.org for an interactive map with garages, surface lots and other parking options in the area. 
Please visit www.marketsquarepark.com for additional details and event updates.
The University of Houston System 2017–2018 Public Art Tour continues with a tour on at noon on Friday, March 2 at the Kathrine G. McGovern College of the Arts.  
PARKING:  A limited amount of free parking for attendees is available in Lot 16F; for a parking map, please visit www.uh.edu/af-university-services/parking/parking-on-campus/maps/.
'Euphonia,' a mural commission for the University of Houston's Moores Opera House that Stella completed in 1997, is the focus of the tour.
The 2017–2018 Public Art Tour schedule continues with a tour on at noon on Friday, March 2, led by Natilee Harren, Assistant Professor of Contemporary Art History and Critical Studies at the Kathrine G. McGovern College of the Arts.
Levy Park Conservancy presents Beauty and the Beast for Movie Night Jan. 26, sponsored by Texas Children's Hospital
Come on out for some post-holiday fun to see the family-friendly 2017 movie Beauty and the Beast, sponsored by Texas Children's Hospital in conjunction with the Levy Park Conservancy, on Jan. 26.
Beauty and the Beast is an adaptation of the classic fairy tale about a monstrous-looking prince and a young woman who fall in love, starring Emma Watson of Harry Potter movie fame. The Texas Children's Hospital-sponsored Movie Night is on the last Friday of each month.
Guests can enjoy food and beverage service from The Purple Flour food truck, available from 4 p.m. – 9 p.m. Choose from a variety of delicious pizzas with many different toppings, as well as tempting cake pops for dessert.
For more information about Levy Park events, visit levyparkhouston.org.
Space Center Houston hosts Dr. John Logsdon in Thought Leader Series
WHEN: 7-8:30 p.m. Wednesday, Jan. 31 at Space Center Houston
Don't miss the next installment of the continuing Thought Leader Series. Dr. John Logsdon will discuss John F. Kennedy, Project Apollo and how the early missions to the moon are still affecting the 21st century space program.
This is a free event, but seating is limited. Tickets must be presented at the door for entry. Get your free tickets today at www.spacecenter.org.
ReBoot Connect
 is a continuing professional development program designed for women intent on growing their workplace tech skills, networking and building their confidence.  Whether you are restarting your career, are in the process of discernment or are already working, ReBoot Connect can keep you current, connected and confident.
                                                                                                                                                 On Tuesday, January 23 from 6:45 to 8:45 p.m. at Granite Briarpark Green, 3151 Briarpark Drive, come hear from four successful women who reinvented themselves after career breaks and/or career change:
Jacque Daughtry – Executive Director at Making It Better
Rupal Dhruva – Business Capabilities at Hewlett Packard Enterprise
Carol Tesarek – Marketing Manager at Equipment Depot
Latricia Williams, SPHR, HRBP – U.S. Director of Recruitment & Development at Bray International
ReBoot Connect chapters meet twice monthly to listen to speakers and hold workshops and networking events. Topics range from learning hands-on tech skills to figuring out your passion and purpose and everything in between.  
Questions? Contact 
Wende Gaikema
, 281-813-9633.
Learn how to develop a business plan with the Lone Star College Small Business Development Center on Tuesday, January 16
The Lone Star College Small Business Development Center kicks off the new year with Business Plan Basics, a seminar to help entrepreneurs develop a sound financial plan. 
"It can be intimidating for someone who has an idea to start a new business, but doesn't know where to start," said Miguel Lopez, LSC-SBDC executive director. "This seminar will provide quick and easy tips on how to create a plan to help them obtain financing and other key components."
Business Plan Basics is the first in a series of sessions hosted by The Woodlands Area Chamber of Commerce. The event takes place Tuesday, Jan. 16, from 9 to 11 a.m. The cost to attend is $25 for members and $35 for non-members. Pre-paid online registration is required. Please visit WoodlandsChamber.org to learn more.
"In addition to financing, this program will also discuss how to focus ideas, identify specific business objectives, and chart and manage growth," said Lopez.
To learn more, visit LoneStar.edu.
Deer Lake Lodge and Spa hosts life changing workshops with Honor Godin and international celebrity Medium and Psychic, Armand Egidi
Deer Lake Lodge, a local resort and health spa, aims to energize, strengthen and enlighten the mind, body and soul.
The New Year, New You Transformation Workshops with Godin, scheduled for Friday, January 5 and Saturday, January 6, 2018, will enable guests to design and create a new year with a fresh perspective on life. During the workshops, guests will receive direct instruction on how to consistently produce success. Individual coaching sessions with Godin will be available upon request throughout the weekend.  The January 5th event will be at 6-9 p.m. with the January 6th workshop at 5-8 p.m.
Egidi will return to Deer Lake Lodge on Friday, January 12, 2018 from 7-8:30 p.m. for a workshop that will provide attendees with the opportunity to learn about the world of Mediums and Psychics, while exploring the art of meditation.
If guests are interested in a deeper connection, Egidi is available for personal consultations from Thursday – Wednesday, January 11-17, 2018 to link guests with their guardian angels and loved ones who have passed away.
All events will be held at Deer Lake Lodge & Spa at 10500 Deer Lake Lodge Rd. in Montgomery, TX.
For more information, visit www.deerlakelodge.com, email info@deerlakelodge.com or call 936-647-1383. To schedule a 60 minute individual reading or 90 minute reading for two with Edidi, email MediumArmand@yahoo.com.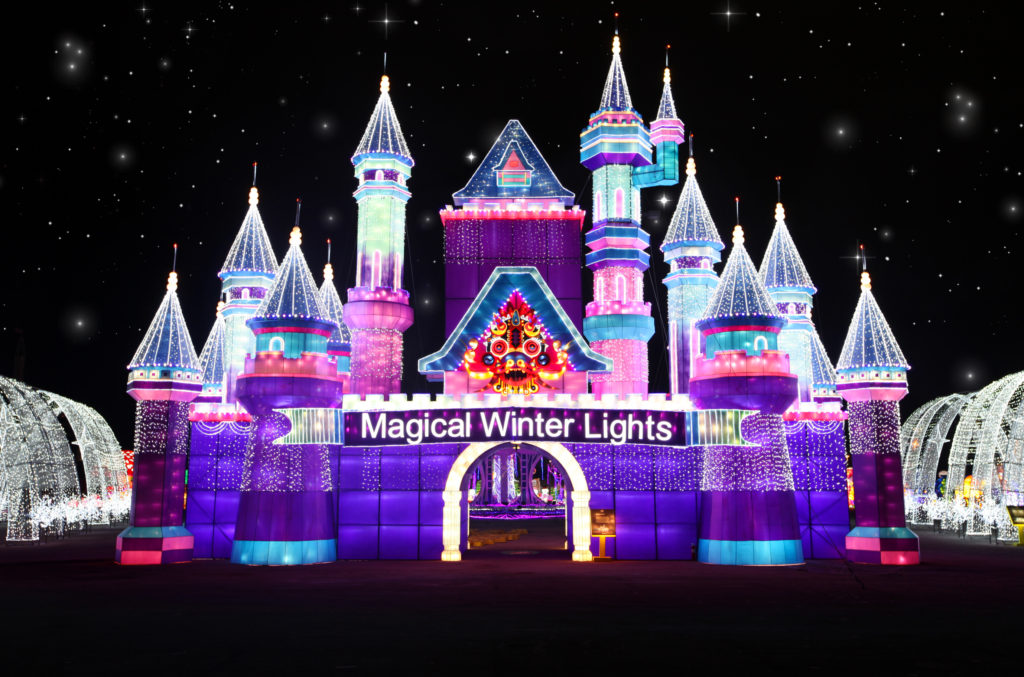 There is still time to catch the spectacular Magical Winter Lights – open every day, including Christmas and New Years until Jan. 2 at Gulf Greyhound Park
Don't miss these incredible sights!
–  
CHINESE ARTISANS: View Unique Sugar Painting, Chinese traditional folk art in which the artist creates a beautiful design out of caramelized sugar that is also edible and delicious.
– 
Authentic CHINESE LANTERNS in Houston designs – Houston Skyline, NASA Shuttle and the Gerald D. Hines Waterwall
          Magical Winter Lights bases its designs from Chinese lanterns and transforms them into larger-than-life remakes of well-known landmarks. The lantern festival embraces more than just the Chinese cultural elements by also creating lantern designs that speak to the local audience. See your preview here: https://vimeo.com/218688600. 
          Additional entertainment beyond the lights include 
Live Bands, 
Free photos with Santa and Ice Sisters (professional photos available for purchase), 
Dino Rides as well as 
Carnival Rides and Festival Food.  
MAKE THE HOLIDAYS MERRIER WITH FOOD DRIVE THURSDAYS 
             Guests can give back this holiday season while saving on admission to Festival of Lights with Food Drive Thursdays
'Tis the season to give back and Moody Gardens has the perfect opportunity for guests to do just that with Food Drive Thursdays.
The local need is especially big this season following Hurricane Harvey, but donations are noticeably lower than in past years. So far this season, guests have donated 716 pounds of non-perishable food items. All donations go to the Galveston County and Houston Food Banks.
Guests who bring a non-perishable food item to Moody Gardens will receive two-for-one admission to Festival of Lights on any Thursday through Jan. 4. The mile-long Festival of Lights trail, featuring more than 100 lighted displays and the area's only outdoor ice skating rink, is one of eight holiday attractions open through Jan. 7 at Moody Gardens. Guests who can are encouraged to bring more than one non-perishable food item to donate to the food banks.
Admission to Festival of Lights is $15.95 per person. Tickets include ice skating admission. Guests can bring their own ice skates or rent them at the rink. Information at www.moodygardens.com.

SPACE CENTER HOUSTON OFFERS WINTER DAY CAMPS
Space Center Houston offers a variety of age-appropriate, educational camp experiences from Dec 26-Jan 5 with children engaging in science, technology, engineering and mathematics (STEM) activities while learning about space exploration, taking part in space-themed, interactive experiences and exploring all that Space Center Houston has to offer!
This winter, camps will explore the once-in-a-lifetime world premiere exhibit, Destination Moon: The Apollo 11 Mission. See the Apollo 11 command module that brought Neil Armstrong, Buzz Aldrin and Michael Collins to the moon and back during the first lunar landing. Space Center Houston also has the last lunar landing Apollo 17 command module in its collection – a once-in-a-lifetime opportunity to explore both under the same roof.
Campers aged 4-11 will enjoy STEM-focused activities that explore robotics, programming and the solar system. Register at http://spacecenter.org/day-camps.
FREE 

Harvey Relief  Concerts 

by 

The Kingwood Chorale & guest artists
Sat., Nov. 18 at 7:30 pm: 
First Presbyterian Church of Kingwood at 
5520 Kingwood Drive
Sun., Nov. 19 at 7 pm: Atascocita United Methodist Church at 19325 Pinehurst Trail Drive
***Donations will be accepted at the concerts with 100% going to the 
Lake Houston Area Relief Fund,
 a charity recently formed to help rebuild
Atascocita, Humble, Kingwood, Fall Creek and Summerwood communities
.
Gardening Class at Houston Museum of Natural Science: "Edible Landscapes"
Angela Chandler, Urban Harvest Instructor
Saturday, November 18, 9:30 a.m.
Whether you live in a house with a lawn, an apartment with a balcony or townhouse with a patio, you can accomplish beautiful landscaping through food plants.
This class will discuss the basics of good landscape design based on sound gardening principles and aesthetic beauty. Included will be instruction on how to design the basic components of the garden space through the use of food plants.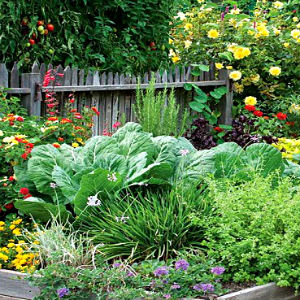 Instructor Angela Chandler is a specialist in plant propagation, entomology, rainwater harvesting, and greenhouse management. This course is cosponsored by Urban Harvest
HMNS Members $30. Tickets $40. Go to http://store.hmns.org/DateSelection.aspx?item=2746 or call 713.639.4629.
PENNZOIL PLACE TO HOST PUBLIC ART EXPERIENCE WITH
J MUZACZ AS FIRST IN A SERIES OF LIVE EVENTS
Metropolis Investment Holdings Inc. and Transwestern announced that artist J Muzacz will host a live artist experience in the Pennzoil Place lobby from Nov. 6 to Nov. 10, 2017.
Muzacz will paint a 3-D mural in the lobby at 711 Louisiana St. in Houston. Open to the public, this event will be the first of several live artist experiences held at the building. A streaming video feed will be available at www.pennzoilplace.com. Transwestern is currently
providing leasing and managing services for the building.
"We are engaging local artists to commemorate the rich history and timeless design of Pennzoil Place as well as the unique culture found in the city of Houston," said Joseph Hebert, Senior Property Manager with Transwestern. 
For the last 10 years, Muzacz, originally from Houston and based in Austin, has been living and traveling abroad teaching English and painting murals in Korea, Thailand, Vietnam, Japan, Taiwan, Australia and New Zealand. 
In 2013, Muzacz published Life Is Sweet: The Story of a Sugarcane Field.  Muzacz's impressive 432-page debut, JAPAN 365: A Drawing-A-Day Project (2012), is also available in print.
GET READY FOR SOME SPOOKTACULAR FUN AT MOODY GARDENS' ANNUAL HALLOWEEN EVENT
Kids to Enjoy Free Trick-Or-Treating, Crafts and Costume Contest Oct. 29 at Moody Gardens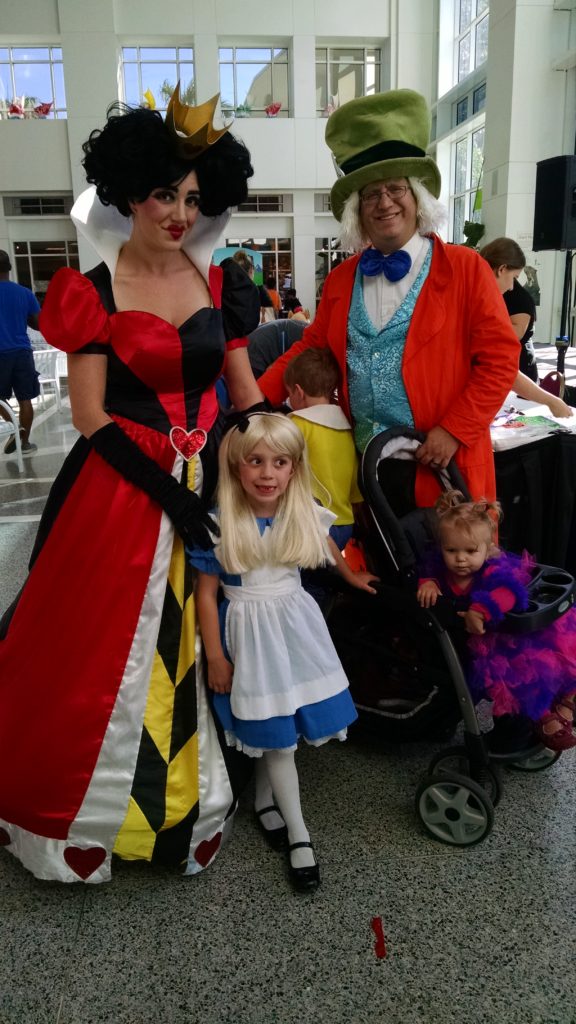 Calling all ghosts, goblins, princesses and superheroes! Everyone is welcome as Moody Gardens hosts our annual Ghostly Gardens Halloween event for the public.
During this celebration, children and their families can participate in free trick-or-treating, Creepy Crafts, face-painting and other fun activities on Oct. 29 from 2 p.m. to 4 p.m. At 3 p.m. a children's costume contest will be held for ages 12 and under. Registration is required to participate in the costume contest and will be held from 2-3 p.m. Prizes will be awarded to the participant with the best costume in each of the different age groups.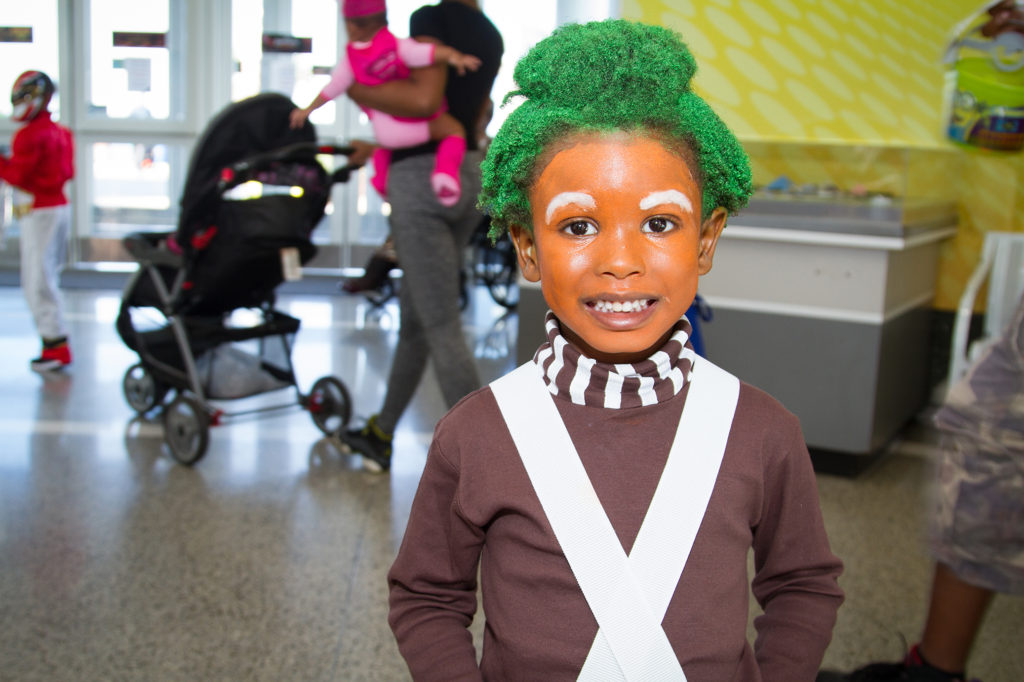 The costume contest will kickoff at 3 p.m. in the Garden Lobby of the Visitor's Center. All other activities will be held in various locations throughout the Moody Gardens property.
All guests are encouraged to dress up in their favorite costume the day of the event. Families with at least one member in a Halloween costume will receive a special discount to the Rainforest Pyramid, SpongeBob SubPants Adventure, Discovery Museum, MG 3D Theater, 4D Theater and Colonel Paddlewheel, paying just $5 per attraction per person.
For more information call 800-582-4673 or visit www.moodygardens.org.
photos: V. Sweeten
iWRITE hosts 8th Annual Luncheon & Book Signing, Making Texas History on Saturday, November 4th
Houston nonprofit, iWRITE Literacy Organization, will honor student authors and illustrators nationwide at the 8th Annual iWRITE Luncheon & Book Signing, Making Texas History.
The Texas-themed event on Saturday, November 4 at 11:30 a.m. will raise awareness about children's literacy and inspire kids to write their own stories, while also supporting fundraising efforts for schools devastated by Hurricane Harvey flooding.
iWRITE will recognize an outstanding group of students who show leadership skills at an
early age and want to share their devotion to literacy and education with kids around the
world.
The two major programs at iWRITE include the annual short-story contest, I Write Short Stories by Kids for Kids Writing Contest and the "i" The Guy Journal Writing Program.
To learn more about iWRITE, please visit https://iwrite.org.
Houston's National Museum of Funeral History adds Adam West to THANKS FOR THE MEMORIES Exhibit
Celebrity funerals capture public attention around the globe—from the magnificent to the truly outrageous. Thanks for the Memories provides an up-close and personal look at the grand farewells for some of the world's most iconic figures.
Adam West, star of TV's Batman, died in Los Angeles June 9 at the age of 88. He is memorialized in the Museum's Thanks for the Memories Exhibit next to the A Tribute to George Barris special exhibit, which features a replica of the 1966 Batmobile. Museum visitors have come by to sign a memorial book in his honor. 
Also see authentic printed memorial folders and memorabilia used in the funeral services and burials of Michael Jackson, Marilyn Monroe, Jacqueline Kennedy Onassis, Frank Sinatra, Jim Henson, Whitney Houston, Elizabeth Taylor, John Wayne and others, along with tributes to more recently deceased personalities, such as Phillip Seymour Hoffman, Paul Walker and Robin Williams.
Another new addition to the Thanks for the Memories exhibit are a pair of hiking boots worn by Robin Williams in the movie RV, where he delivers in a hilarious and jaw-dropping comedy as the role of Bob Munro, the patriarch of a dysfunctional family.
Wizard of Oz fans will appreciate the salute to Meinhardt Frank Raabe, famous for his role as a Munchkin coroner who certified the death of the Wicked Witch of the East, as well as his longtime position as a spokesperson for Oscar Mayer. And Disney fans can see a unique glass-paneled coffin made to resemble the one featured in Snow White and the Seven Dwarfs.There's even a section dedicated to famous animals, including Old Yeller, Lassie, Benji and Mr. Ed.
Also in the exhibit are tributes to lesser-known people who impacted American culture, including Charles Foley, the co-inventor of the game Twister, and Arch West, Frito-Lay executive who invented Doritos. Plus, Wendy's restaurant founder Dave Thomas, and Billy Mays, the household name for household products, such as OxiClean, Orange Glo and Kaboom.
The National Museum of Funeral History is located at 415 Barren Springs Drive. More details at http://nmfh.org/exhibits/permanent-exhibits/thanks-for-the-memories.
The vision, passion and design behind Buffalo Bayou Park revealed in new book, From Rendering to Reality: The Story of Buffalo Bayou Park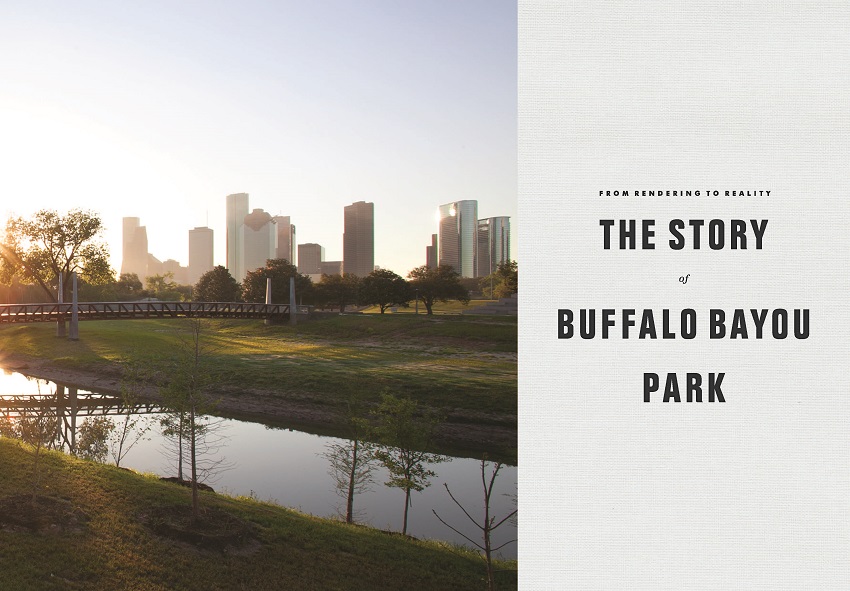 Buffalo Bayou Partnership is thrilled to announce the release of From Rendering to Reality:  The Story of Buffalo Bayou Park that takes readers through the concepts, people, and unique public private partnership that shaped Buffalo Bayou Park into one of this country's great urban greenspaces.
The book also includes historical images and maps, along with fascinating insights into the thoughtful design behind the park's success. From Rendering to Reality: The Story of Buffalo Bayou Park highlights the enriched native landscape and wildlife habitat, wide range  of trail improvements, creative lunar cycle lighting scheme, multi-faceted destinations and their architectural considerations, plus major public art installations.
Coauthored by Sandra Cook, Anne Olson and David Theis, the book was designed by Pentagram in Austin, and features spectacular photographs by Jim Olive, Katya Horner and others.
The book is now on sale ($40 plus tax) at Buffalo Bayou Park's Visitor Centers at The Water Works (105 Sabine St.) and Lost Lake (3422 Allen Parkway) or online at www.buffalobayou.org.  Distributed by Texas A&M University Press, the book will soon be available from fine booksellers.