POST HOUSTON Celebrates Earth Day with Free BMX Performances, Immersive Rooftop Light Exhibition and Vintage Market
All-Day Event, Earth Sun Day, Promotes Sustainability and Community
During downtown's Earth Day celebrations from April 21 – 23, POST Houston will host Earth Sun Day on Sunday April 23. Earth Sun Day is an all-day celebration of the planet with several events slated throughout the day, including BMX Pro Bike Show performances, the largest installation in the US to date of Little Sun, a solar-powered immersive art and activism project founded by the Danish artist Olafur Eliasson, and the Peace by Piece vintage market. Visitors are encouraged to arrive by mass transit, bike or other forms of sustainable transportation.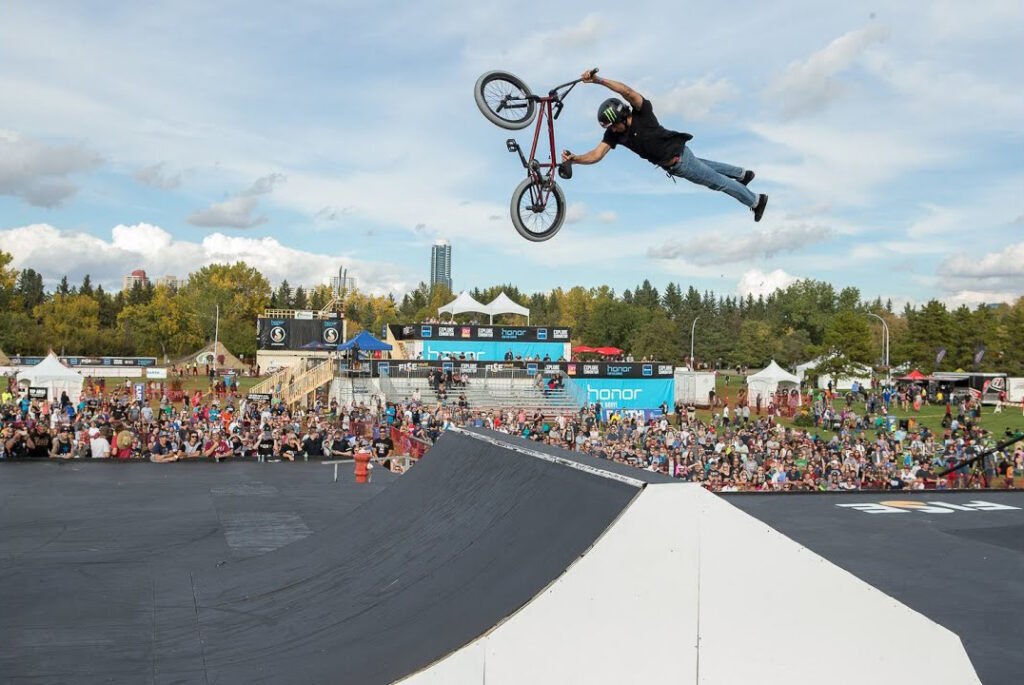 The day kicks off with Peace by Piece by Bounce Back Houston, a sustainably minded marketplace that sells and trades vintage apparel. Through recycling and upcycling, Bounce Back reinforces the importance of sustainable wear to cut down on waste and reduce a person's environmental footprint. Shop Houston's rich culture of streetwear, vintage clothing, sneakers, accessories, and more, hosted in the venue's X-atrium space, starting at 11 am through 6 pm.
Beginning at Noon, take in three awe-inspiring BMX performances presented by Perfection on Wheels, featuring BMX riders showcasing their talent, expertise, and daring stunts. Founded by Woody Itson, the first ever BMX Freestyle National Hall of Famer, Perfection on Wheels stunt shows have been performed for over 30 years, promoting a passion for sports and encouraging a positive lifestyle. Visitors can take in three performances throughout the day, at 12pm, 3pm and 6pm. The show is in partnership with BikeHouston, an advocacy organization dedicated to promoting biking as a safe and accessible mode of transportation across Houston.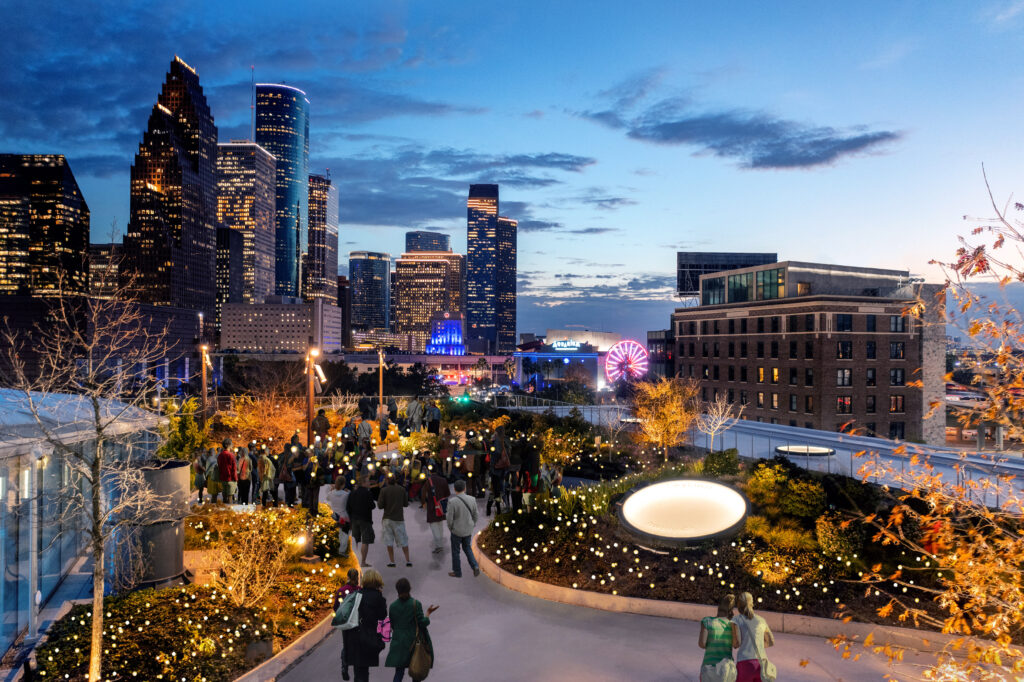 Earth Sun Day will culminate with a vibrant display of 2,000 solar lanterns, known as Little Suns, spread throughout the five-acre Sky Lawn and overlooking the downtown Houston skyline. Founded by artist Olafur Eliasson, Little Sun brings solar-powered light to off-grid regions around the world while promoting sustainability and serving as a tool to educate users about energy access. The Little Suns installation will only be on display to view on April 23. Following the display, Little Suns will be donated to the Coalition for the Homeless and distributed to local communities.
"We strive for POST to be a development for the next generation of Houstonians," said Kirby Liu of Lovett Commercial, the owner and developer of POST. "With that in mind, POST is a platform to host events that promote community, celebrate diversity, and encourage sustainable living. Earth Sun Day shines a spotlight on the importance of taking care of the environment and each other."
POST hosts daily events and community-supportive programming, including free fitness events, rooftop concerts, and art and technology exhibitions, cementing itself as Houston's go-to venue for immersive, education and cultural programming.
Earth Sun Day is free to attend and open to all ages. Please click here to learn more about the event.
In addition to Earth Sun Day, visitors can check out three of POST's art displays before their exhibition ends on April 30, including Luis Berrios Negron: Sin título, Mel Chin: Meditations on Climate Change, and Building Ecologies: Collective Urban Infrastructures in Houston.
For more information on POST Houston, visit www.PostHTX.com.