Best Bites Houston's Walking Tour Gives Foodies A Diverse Experience
Best Bites Houston, a weekly, intimate walking tour of Downtown Houston combines food, architecture history, and culture into one incredible three-hour experience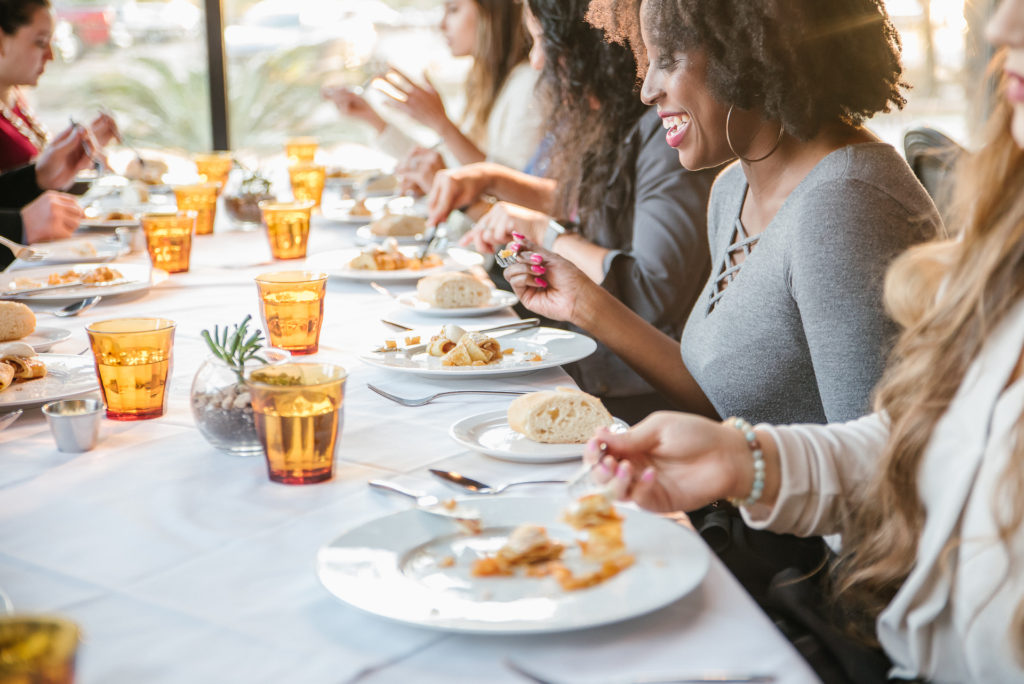 "I love food, and I love Houston," said CEO/Founder, Star Gilani. "And this signature tour showcases the people and talents that have made this city so diverse and so exciting."
ABOUT THE BEST BITES EXPERIENCE
Each Saturday afternoon tour kicks off from nearby Discovery Green at 4 p.m., rain or shine. Gilani leads a small group of no more than 16 on an odyssey of culinary and historical adventure.
The group visits five different restaurants and bars, which includes a private tasting and meet-and-greet with chefs and hospitality managers, in between checking out some of Downtown's historic homes, architectural landmarks and modern murals. No two experiences are exactly the same, as the restaurant options change from week to week.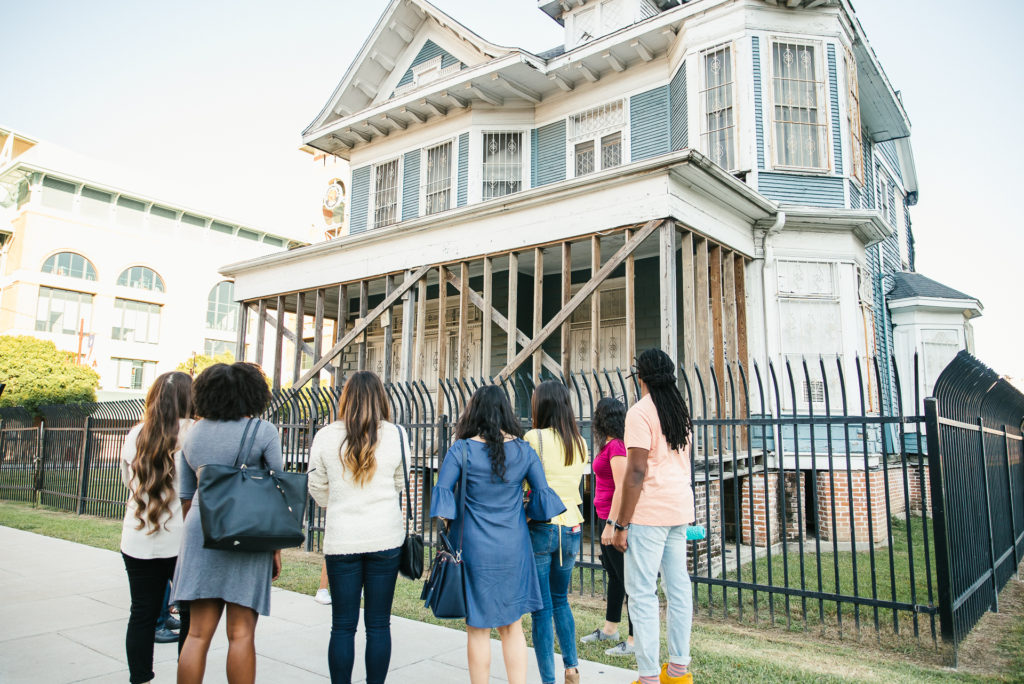 in addition to the weekly Saturday tour, Best Bites will soon launch a Friday evening option. And private tours are available as well, perfect for date nights or a gals or guys night out. Those are custom-tailored to guests' interests and needs.
ABOUT THE FOOD & DRINKS
Gilani has secured relationships with favorites such as Brasserie du Parc (classic French cuisine), Kulture (elevated soul food) Phoenicia Specialty Foods & MKT Bar (international food market and restaurant), Reserve 101 (specialty whiskey bar) and The Rustic (Tex-Mex). A tour might begin with a stop at Kulture for a tasting of the restaurant's molasses vinegar riblet and okra, paired with a pomegranate mojito.
From there, it could be a stop at the Arthur B. Cohn House, a stunning light blue Queen Anne home dating to the 1870s. Cohn, who was Rice University founder William Marsh Rice's personal attorney, lived in the home in 1905. That's a short hop away from the HTOWN mural by GONZO247.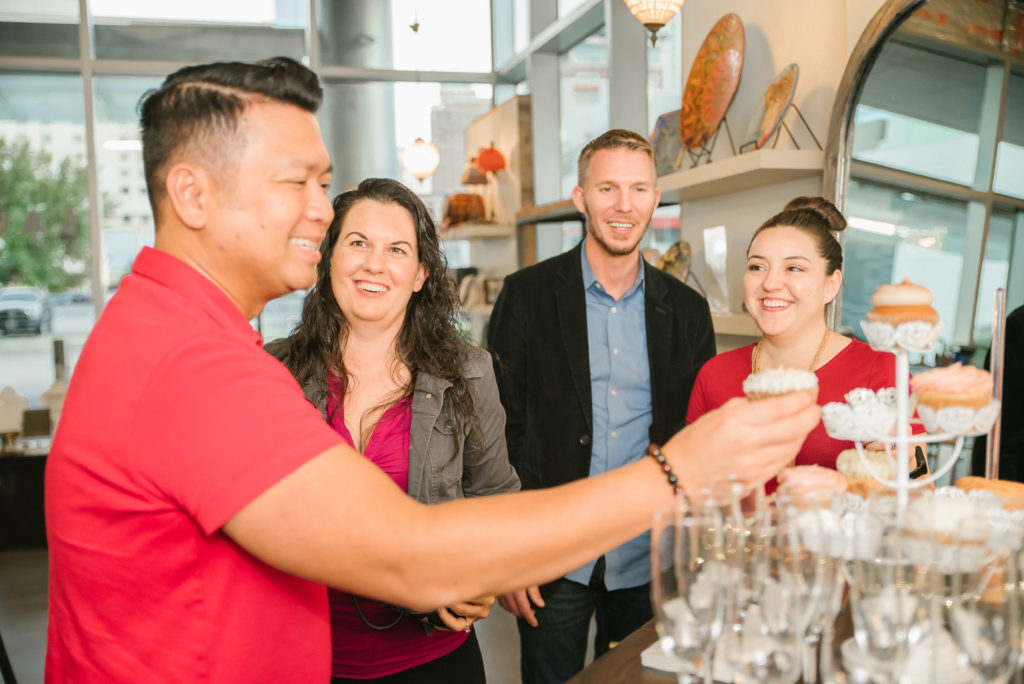 There are stops for live music sets, and maybe crepes from Brasserie du Parc or a beer flight and tamales at The Rusic. It's also possible Gilani might bring guests into Phoenicia for a chicken shawarma. Each evening ends with cocktails and international desserts at Reserve 101.
"We like to have an air of mystery and surprise to the tours," said Gilani of the ever-changing itinerary. "I've discovered the Houstonians love their city and they love to explore, so this is a great way for them to check out someplace new or learn something they didn't know about a place they're already familiar with."
THE BACK STORY ON BEST BITES: IN HER OWN WORDS WITH STAR GILANI
Gilani believes Best Bites accurately captures the energy of the Bayou City, especially when it comes to sampling cuisine from around the world.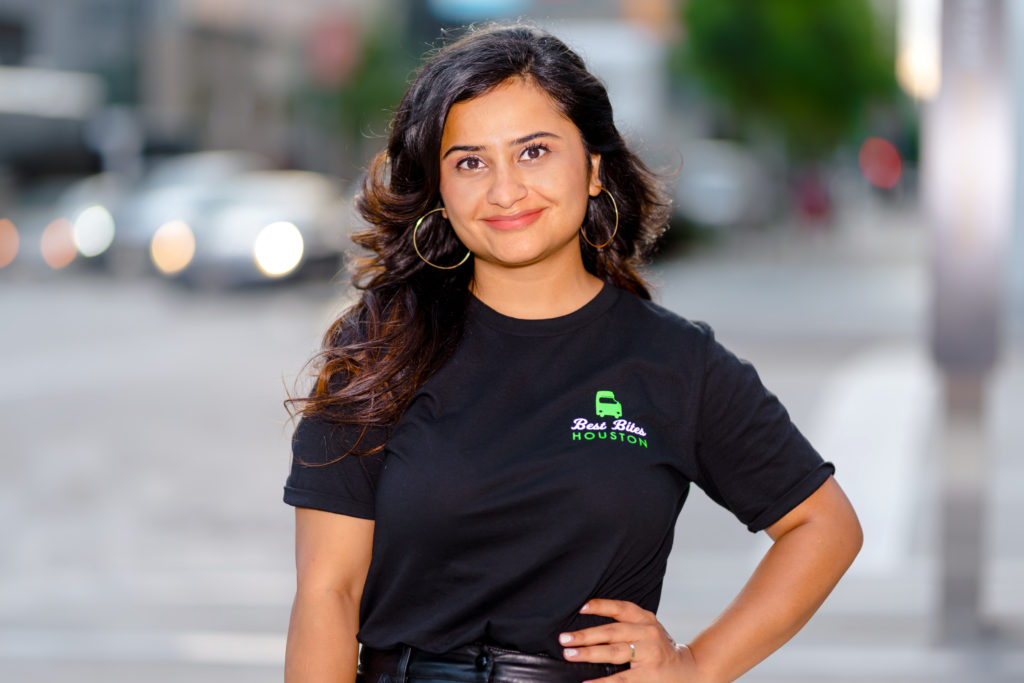 1. What year did you graduate UH? I graduated from UH in 2015 with a bachelor's in Hotel & Restaurant Management from the Conrad N. Hilton College. My emphasis was on events and marketing.
2. Was there history in your family/background that spurred your passion for food? Food has always been extremely important in my family. We're all huge foodies and have dined out regularly in Dubai and in Houston. Personally, my fondest memories from my childhood have always been related to food – this includes eating street foods in Dubai and India and celebrating milestones at our favorite restaurants. My first job was at Chili's Bar & Grill – this definitely heightened my love for the organized chaos of restaurants and showed me the importance of the hospitality industry in our society!
3. Why did you feel it was important to share Houston's culture & food scene? It was important for me to expose Houston's diverse food scene because it is the easiest way to show a visitor why Houston is a city like no other. We are the most diverse city in the United States and you can directly taste that in the quality of our food offerings. Overall, Houston is a very accepting City – this allows our food to be very authentic in terms of spices and flavors. No one was telling this story and I find it to be my responsibility to brag about all that makes Houston so unique!
4. What are you most excited about doing Best Bites? I am most excited about the many people I have met during our walking food tours. We've had individuals from Ethiopia, the UK, India, and France along with families from Chicago, Michigan and New York as well as locals from the Houston area. Each attendee ends up being a friend and supporter of our mission to showcase the diversity of Houston food, culture, and people.  I am also very excited about the new areas that we will be hosting walking food tours in!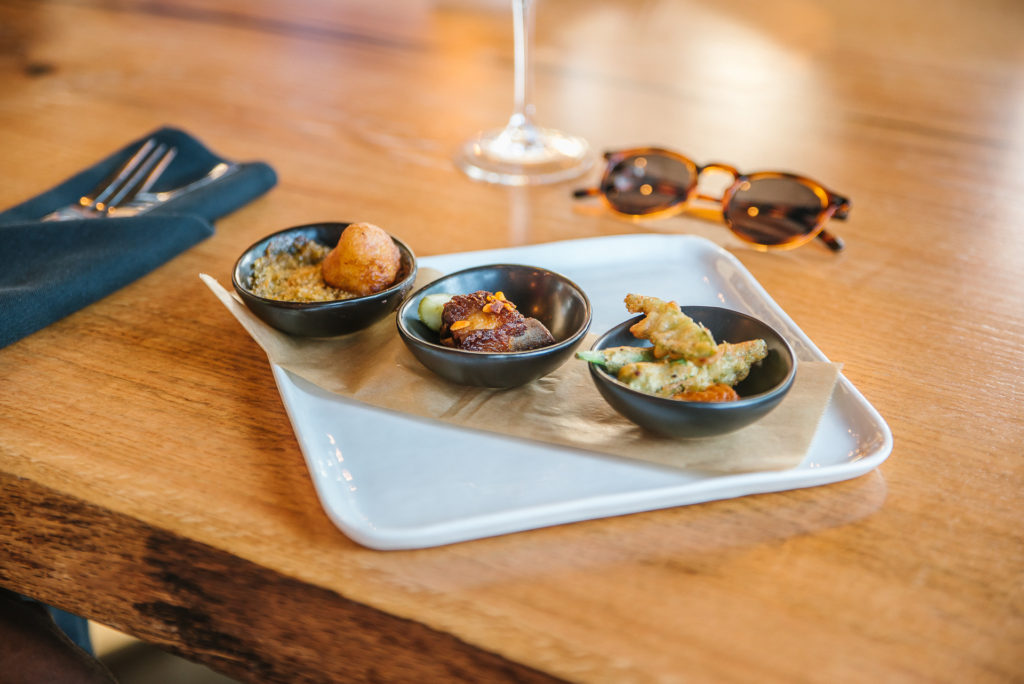 5. What do you hope people take away from the tour? I hope people take away that Houston is an amazing city that is both diverse and filled with historical secrets that are unknown to even most locals. I also hope that people create a connection between the food they eat and the people that are making this food for them and the passion we all share for the Houston community. Overall, I hope people have fun, make a new friend and leave with a belly filled with food!
TICKET INFORMATION
Regular admission for each tour is $65 for adults, which includes two beverage pairings at the tour stops. Those who want a drink pairing at each spot can purchase a VIP admission for $75. Tickets for kids 12 and under are $45. Tours can be booked at www.bestbiteshouston.com.
photos courtesy of Best Bites Houston