Art Colony Association Announces Bayou City Art Festival Memorial Park Featured Artist: Dewey James 
Bayou City Art Festival -Memorial Park will be held Friday-Sunday, March 24-26, 2023
The Bayou City Art Festival Memorial Park 2023 featured artist, Dewey James, is a mixed media artist from Minneapolis, Minnesota that provides a whimsical look combining colorful images of nature, cityscapes, and amusements.
Dewey along with 280 artists from around the country, representing 19 different disciplines will showcase their art at the Bayou City Art Festival Memorial Park on March 24-26, 2023.
James has been awarded national awards including numerous Best in Shows, Best in Categories, Featured Artist awards and various awards of excellence and innovation. She lives, works and plays in northern Minnesota with her husband and fellow artist Steve Stratman. Together they run the Cuyuna Art Collective.
MEET THE ARTIST, DEWEY JAMES in their own words: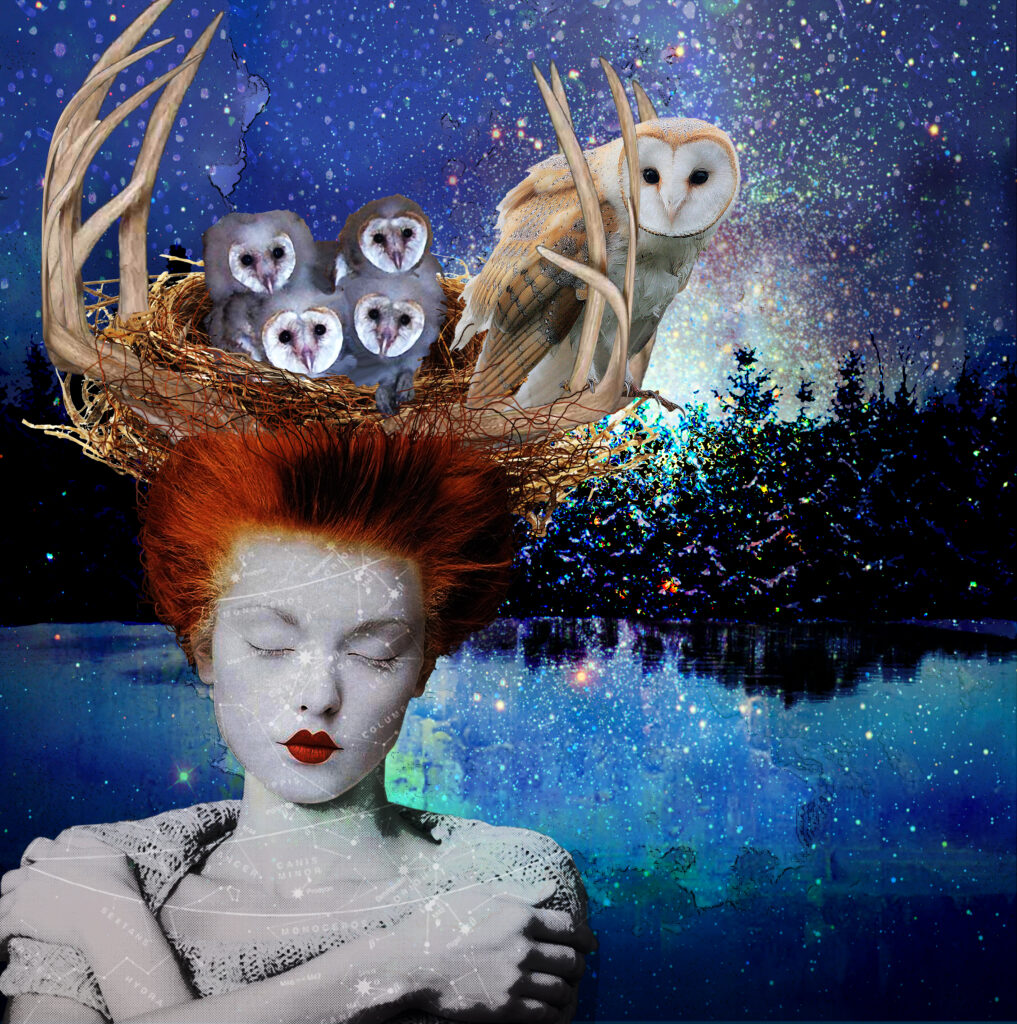 Please share a little about yourself & how you knew art would be your passion. I've always known I would be an artist. From a very early age, long before I was even in kindergarten I was painting along side of my mother in a small area of the basement she carved out for herself. Hard to do with 5 small children in tow! I was attracted to color and patterns and the music my mom would play while we worked.
Little about your art skills and how you developed them. I've worked in a number of mediums. In college I was particularly interested in textiles and design. I was also working in clubs at night preforming as half of a duo. Making music was great fun and a good outlet for my creative energies. I also became interested in photography. I entered a mentorship with a local well established fine art photographer Jennifer Bong, who taught me the art of hand tinting my photographs. That started my long love affair with travel. I would spend a month or so in Spain, Italy, France for example photographing every day quintessential rural scenes. I would sepia tone the prints then hand color them.
I've always been interested in technology and new approaches to creating art. About 15 years ago I met my husband and fellow artist Steve Stratman. He was working as a graphic artist at the time. One day I sat down at his desk and started playing around with photoshop. As I became more skilled, I began to put my skill sets to work to create a new approach to digital work, layering painted images, photography fragments and digitally created images – my process was born!
Take about your concepts and what you're communicating in your art. As my work has developed through the years, I'm drawn to both nature and environmental themes, along side a bit of updated fairy tales – maybe a little dark around the edges.
Thoughts on being the featured artist for Bayou City Art Fest. After getting the call about being chosen to be Featured artist, I was thrilled! The Bayou show is one of a handful of shows artists call top tier. Well juried to include unique talented artists worth coming out to see and purchase from. Last year at the Fall show I ended up buying 2 pieces from one of the artists I admire.
Words for upcoming artists. I think if you are an up and coming artist, this would be a great show to attend to see the level of work and creativity it takes to be included in a really high quality show.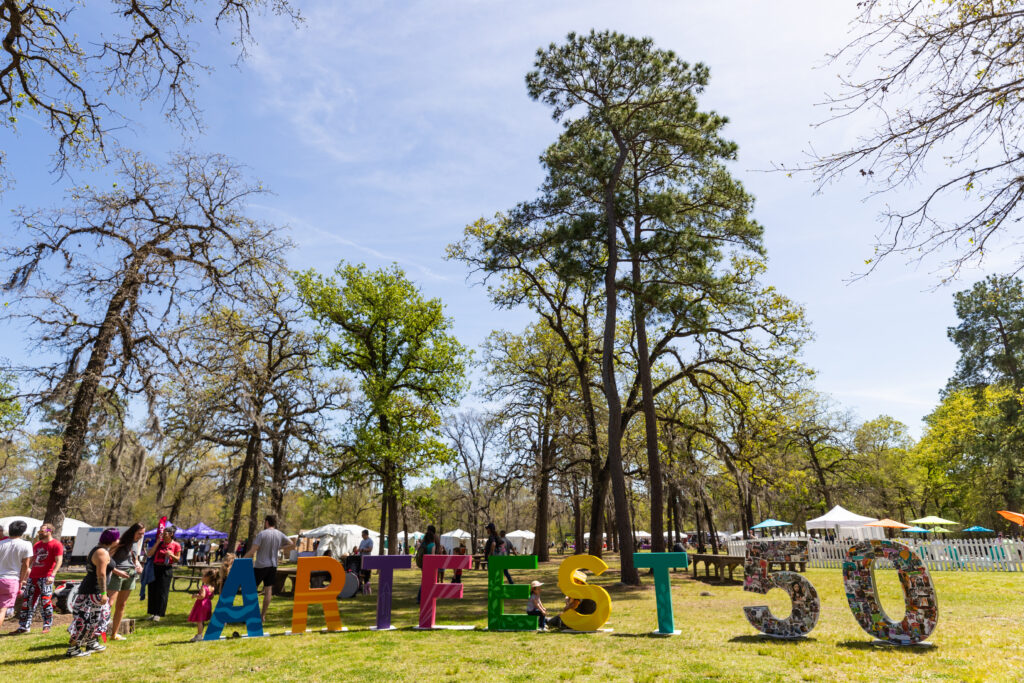 ABOUT THE BAYOU CITY ART FESTIVAL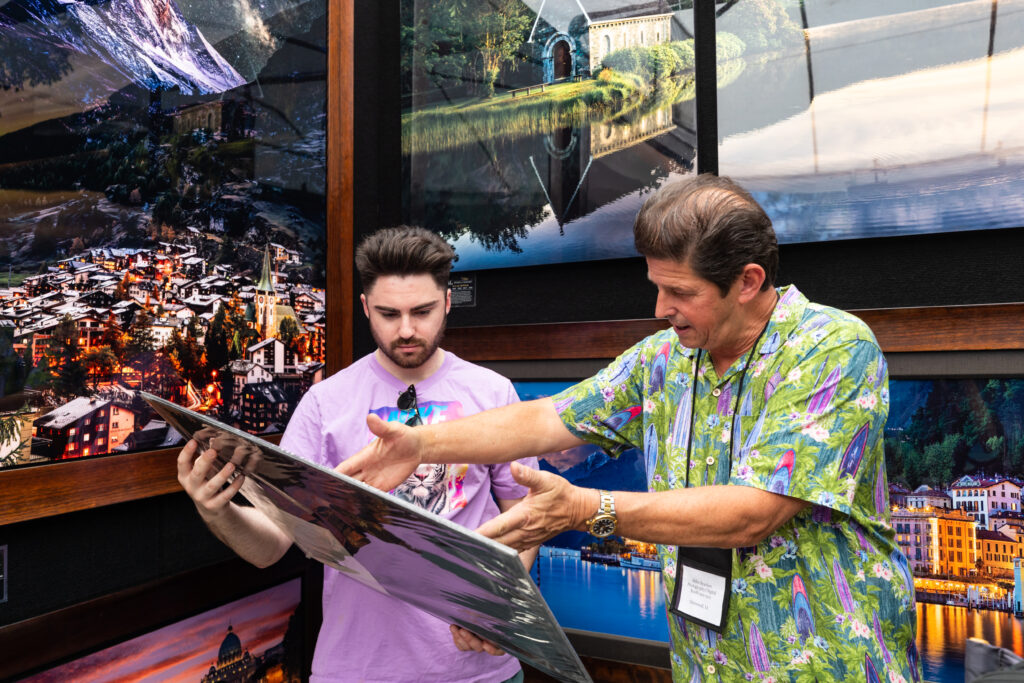 In 2023, Bayou City Art Festival will bring diverse artists to Bayou City Art Festivals while supporting local organizations and promoting the impact that art has on the Houston community. As the nation's premier spring outdoor art festival in the U.S., Bayou City Art Festival will provide guests with the opportunity to meet artists, view original works, and purchase one-of-a-kind art, prints, jewelry, sculptures, functional art and more.
The three-day festival features two entertainment stages, a food truck park, a craft beer and wine garden, additional live entertainment and beverage stations throughout the festival, an Active Imagination Zone, a VIP Hospitality Lounge and much more. An exhibition of student artwork composed of the top 30 finalists from the Middle School Art Competition will also be featured.
For the most recent updates, follow the official event hashtags, #HouArtFest and #BCAF, like the Facebook page, or follow on Twitter and Instagram. Also, subscribe to the newsletter here. 
Photos courtesy of Bayou City Art Festival.