Venerable Antique and Auction House, Lewis & Maese to Host Unprecedented Sale at Longtime Houston Sawyer Yards Location
New location will be west of Spring Branch
Debuting on October 8, The Sale at Sawyer to Boast 5,000+ Items at 30-70% off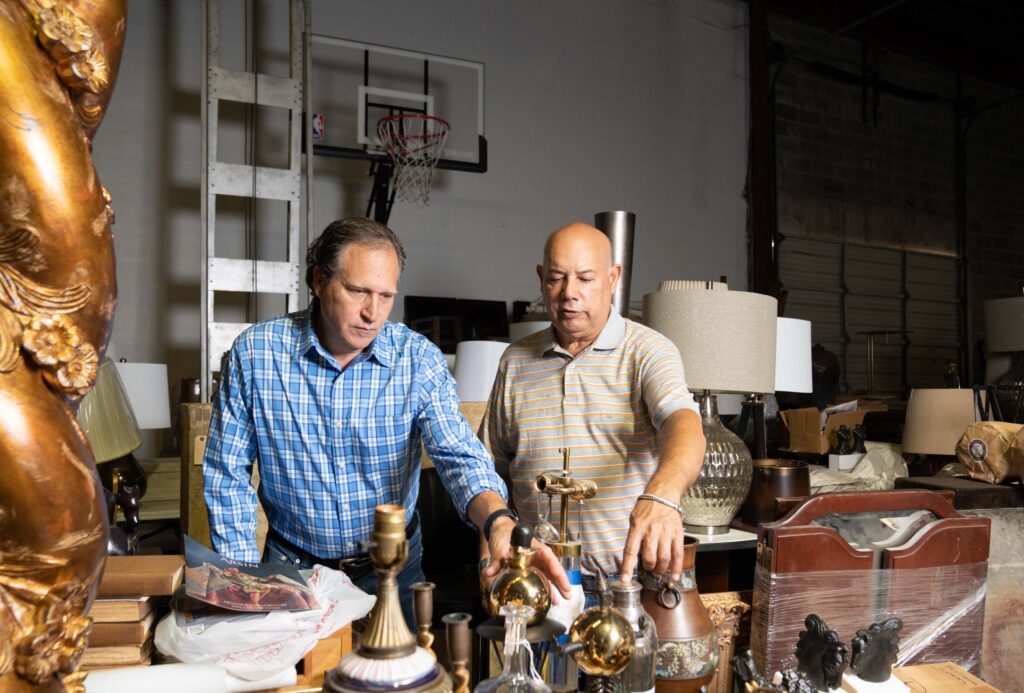 Lewis & Maese Auction Co. announced that it is relocating from its longtime site at 1505 Sawyer Street – just steps from Sawyer Yards in the heart of the First Ward Arts District – to 2.5 acres at 7777 Blankenship Drive, near Hempstead Road in Spring Branch.
In an effort to start afresh in the recently purchased, 12,500-square-foot building, the venerable Houston business is embarking on an unprecedented moving and liquidation sale. Nothing will be moved to the new site.
In order to amplify appeal, the past months have been spent reinventing the sprawling, 26,000-square-foot Sawyer Street space to make it easier to navigate, while creating different vignettes and experiences, including a train side speakeasy patio that it will activate by calendar to sample beverages for shoppers alongside DJs and live music.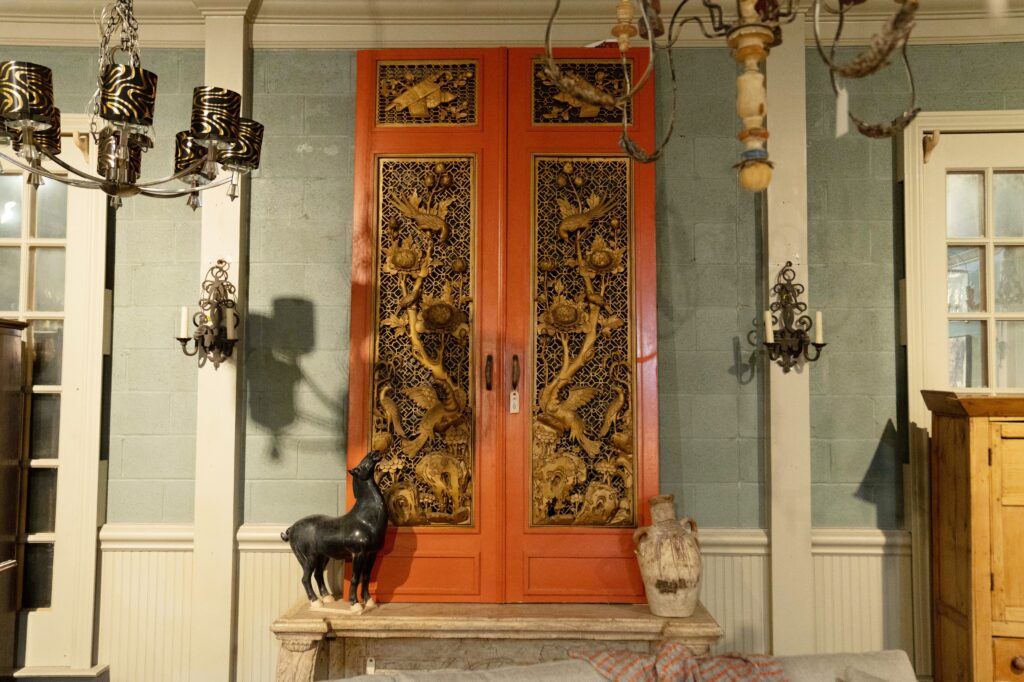 Dubbed The Sale at Sawyer, the dynamic event will open to the public at 11 am on Saturday, October 8, unveiling discounts from 30-70% off on more than 5,000 items. Offerings will range from new, gently used and antique furniture, rugs, lighting, paintings, sculpture and accessories to designer handbags and jewelry.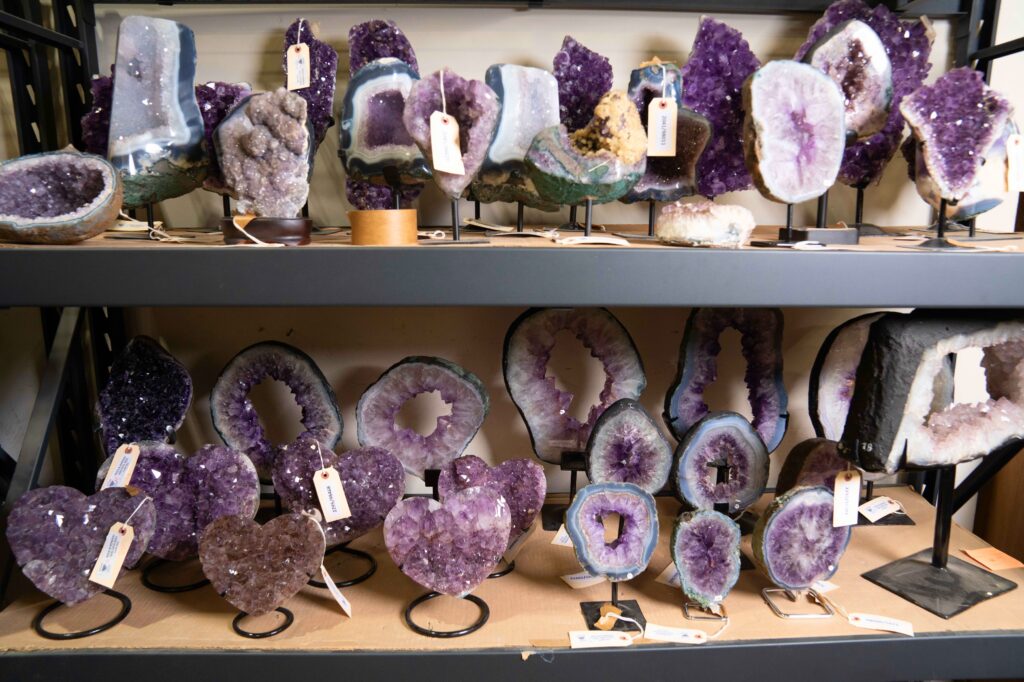 The proverbial treasure trove of finds will also include statuary, pianos, linens, fossils, furs, crystals and southwestern silver and turquoise pieces. Among the more unusual and special finds are chandeliers from the former downtown Union National Bank building (now Hotel ICON), several horse-drawn carriages, a seven-foot Darth Vader statue, an oversized painting in the style of Botero and a bevy of 19th century grandfather clocks.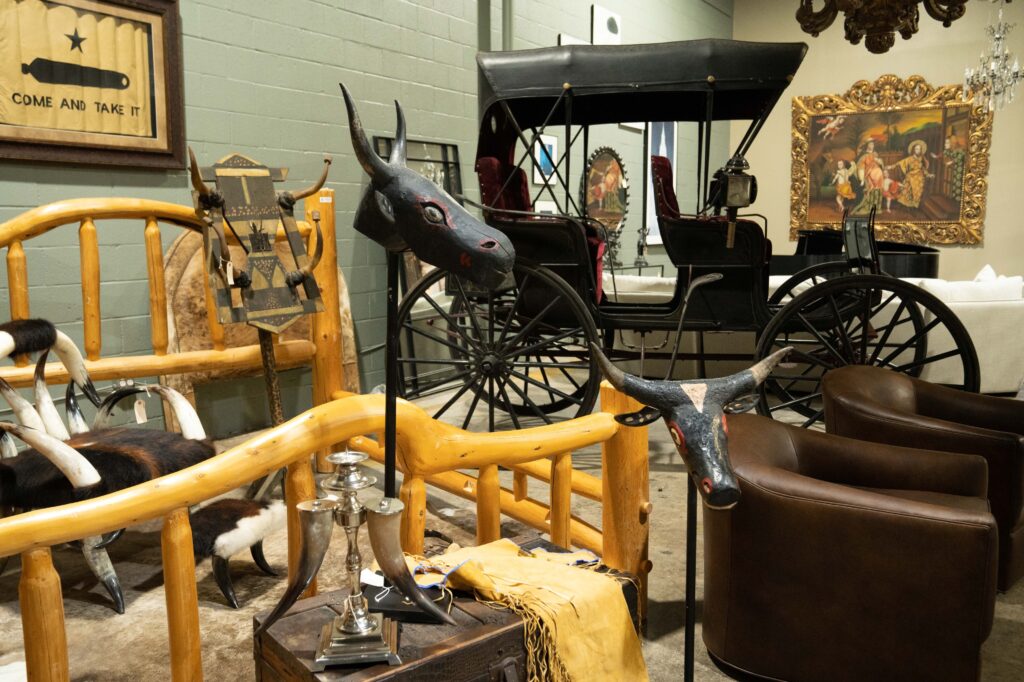 While The Sale at Sawyer is expected to continue through early January, those on the hunt for bargains are encouraged to come early and shop often given an investory that will include sought after brands and names like Maitland-Smith, Henredon, Marge Carson, Baker, Steinway & Sons, Rolex, Cartier, Audemars Piguet, Hublot, Omega, Cartier, Chanel, Louis Vuitton, Gucci, Prada, David Adickes, Marc Chagall and Herb Mears to name a few. In addition to pieces spotlighted early in the event, Lewis & Maese will consolidate items from
other warehouses under its purview on a weekly basis to freshen inventory and add to guest discoveries. A team of well-versed sales people with an eye for design will add to the shopper-centric environment.
"This is the first sale of its kind in Lewis & Maese's history, and the cliché 'everything must go' is truly the case here," Lewis noted. "We have accumulated a truly immense inventory over the years, and as we prepare to kickoff auctions at the new location – the first being on October 9, spotlighting collections both from the Josey and Cuthbertson families – it just made sense to clean out our own house and start afresh without moving ."
Hours are Mondays and Tuesdays from 10 am until 6 pm, Thursdays through Saturdays from 11 am to 7 pm and Sundays from noon to 5 pm. The Sale at Sawyer will be closed Wednesdays for restocking.
Photos: Michael Anthony