Enjoy Summer Vacation at the Museum of Fine Arts, Houston
Great family-friendly activities at the Main Campus and Bayou Bend
Summer Vacation at the Museum of Fine Arts, Houston, presents a variety of exhibitions, activities, tours, and programs for visitors of all ages on the main campus and at our house museum, Bayou Bend Collections and Garden. Explore exhibitions on view, including Leandro Erlich: Seeing Is Not Believing and Virtual Realities: The Art of M.C. Escher from the Michael S. Sachs Collection.
Various dates throughout June and July 2022.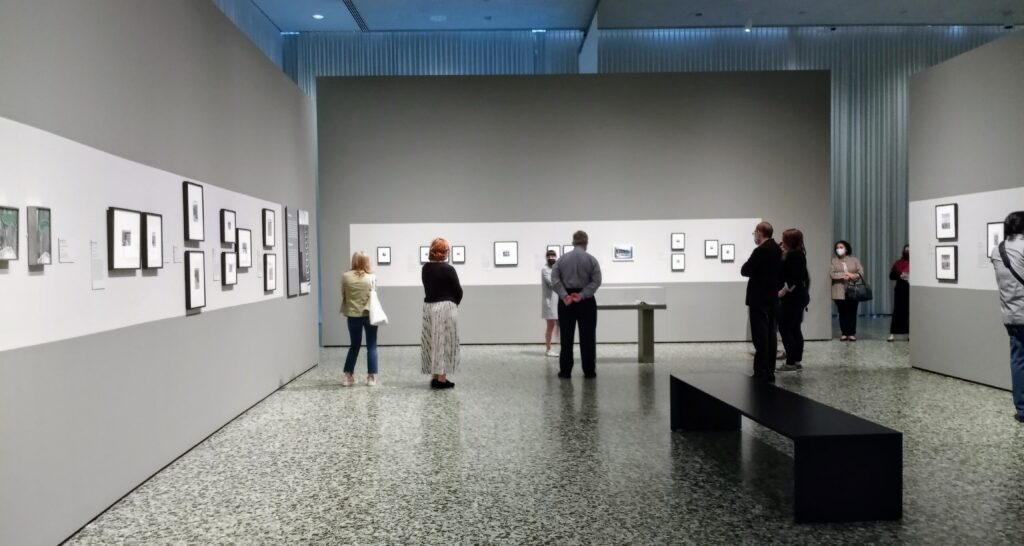 Main Campus, 1001 Bissonnet Street (Nancy and Rich Kinder Building)
Every Thursday in June and July: Summer Break at the Museum
From 11 a.m. to 2 p.m., families are invited to Summer Break at the MFAH. Join the fun and create memories to last a lifetime. Pick up a copy of the weekly handout to use as your guide on a trip through the Museum. Explore the inspiring and extraordinary works of art in the exhibitions and installations, and discover objects that embrace every era of history across the globe. Make your own art in the pop-up studio, and sketch an object on display in the galleries. Recommended for families with children ages 3+.
Bayou Bend Collections and Gardens, 6003 Memorial Drive
June 20 -24; July 11 -15; July 18 – 22: Summer History Camp "Crafting America"
An engaging camp program where 21st-century kids explore what life was like in the 1700s. Campers forge metal, mold candles, write with quill pens, play 18th century-era games, and interact with experts in art and history. Attendance is typically 20 campers per week.
Level 1: Ages 9 – 11 Become a History Detective! – July 11-15; 18-22: Become a history detective! Bayou Bend's collection of American objects is the entry point to an engaging program for 21st-century kids to explore life in the 1700s. Activities include forging metal, molding candles, writing with quill pens, playing colonial-era games, and working with experts in art and history. The thoughtful curriculum challenges you to form opinions by asking questions and making discoveries through active participation.
Level 2: Ages 11 – 13 The Story Continues! – June 20-24: The story continues! Level 2 shifts the focus to objects made in the mid- to late 1800s, and features more intense object study and crafting emphasis. This session is ideally suited for previous Summer History Camp participants with a desire to continue their experience, but enrollment is open to all who meet eligibility criteria.
2022 summer camp applications are available here and are due June 10, 2022.
Tuition: $375 General Admission; $350 for MFAH members; scholarship support available.
Family Programs at the Museum of Fine Arts, Houston, receive generous support from the Junior League of Houston, Inc.
All Learning and Interpretation programs at the Museum of Fine Arts, Houston, receive endowment funds provided by Louise Jarrett Moran Bequest; Caroline Wiess Law; Windgate Foundation; the William Randolph Hearst Foundation; Cyvia and Melvyn Wolff; the National Endowment for the Humanities; the Fondren Foundation; BMC Software, Inc.; the Wallace Foundation; the Neal Myers and Ken Black Children's Art Fund; Mr. and Mrs. A. L. Ballard; Mr. and Mrs. Charles W. Tate; the Eleanor and Frank Freed Foundation; Virginia and Ira Jackson; the Favrot Fund; CFP Foundation; Neiman Marcus Youth Arts Education; gifts in memory of John Wynne; and gifts in honor of Beth Schneider.
Photos: V. Sweeten