Lifting Spirits with Holiday Cocktail Recipes and New Flavors
Twang Builds Flavor Profiles with Multiple Options for Cocktails and Micheladas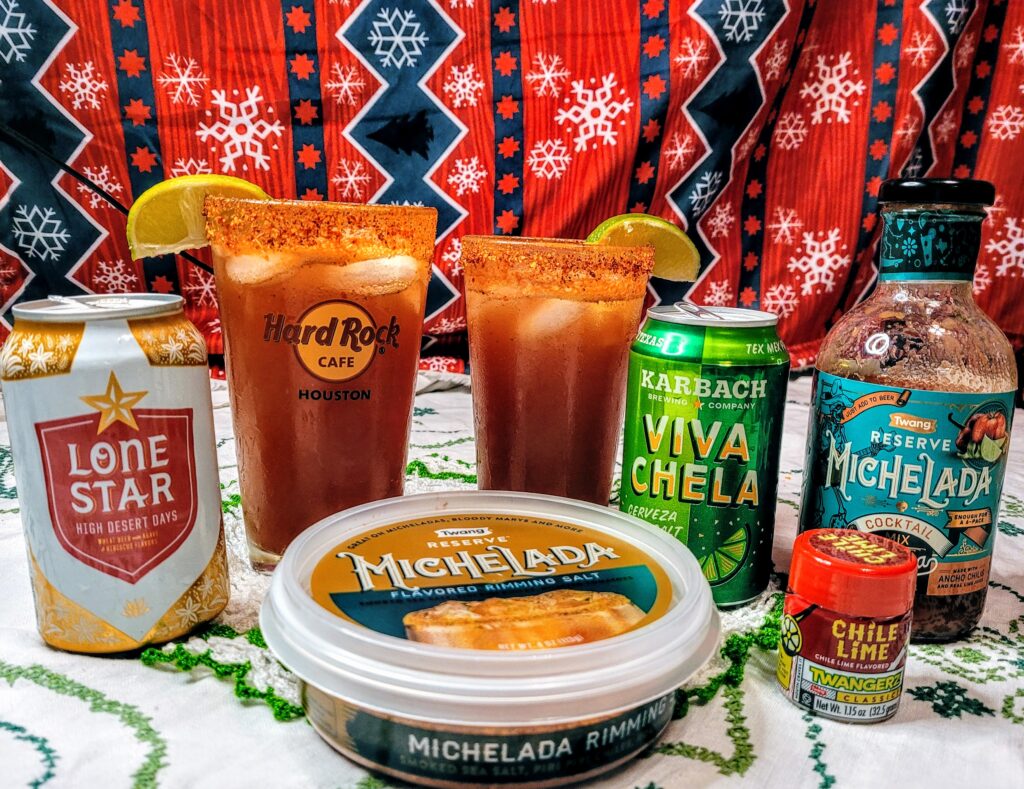 Twang Reserve Michelada Cocktail Mix – Twang's michelada mix formula is 85% juice-based and uses all natural ingredients including a seven-vegetable blend, organic Worcestershire sauce, ancho chilies, real lime juice and no preservatives or corn syrup. The mix comes in three flavors: Classic, Spicy and Pickle. The Spicy Twang Reserve Michelada Cocktail Mix includes notes of serrano peppers and extra hot sauce to give it an additional kick, while the Pickle Twang Reserve Michelada Cocktail Mix is made with real dill and cucumber to give it an authentic pickle flavor.
Beer Salt – Inspired by the Mexican trend of salting the rim of beer bottles, cans, or glasses, the Twang family helped bring the trend to the US in the 1980s. Now anyone can add a little kick or extra flavoring to their favorite brew. Twang offers beer salt in Lemon Lime, Michelada, Pickle and Lime flavors.
Twang-a-Rita – Twang-A-Rita is a line of premium cocktail rimmer blends for cocktail enthusiasts who desire a uniquely flavored, resealable and authentic product. The product is available in the following flavors: Classic, Citrusplash, Sunrise Spice, Nectarberry, Unwind Lime, Paloma Love and Safari Spice.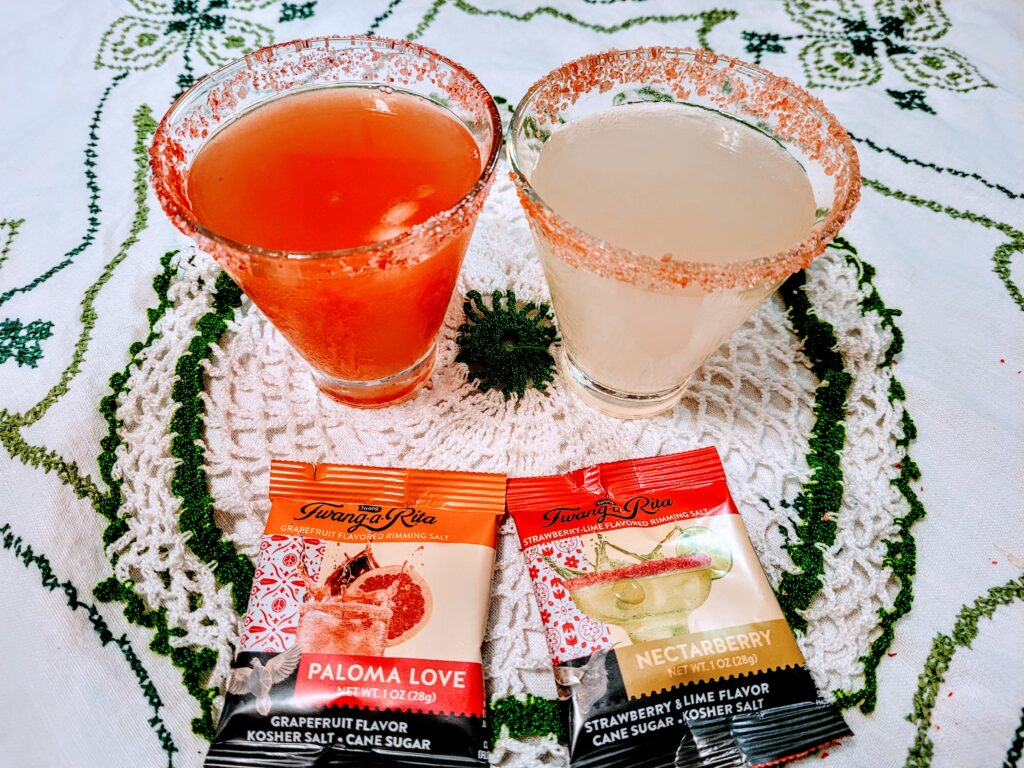 Twangerz – Twangerz are bold, flavorful, granular blends that can be eaten by themselves as a treat or topped on an assortment of fun food and snacks. The seasoning is available in Lemon Lime, Chile Lime, Mango Chile, Pickle Punch, Hot Pickle, Sriracha, Clamato Chili-Lime and Lime flavors.
Twang Cranberry Mimosa Recipe
Ingredients:
Twang-A-Rita Unwind Lime
Simple syrup
1 part Deep Eddy Cranberry Vodka
2 parts cranberry juice
1 part brut champagne
½ cup fresh cranberries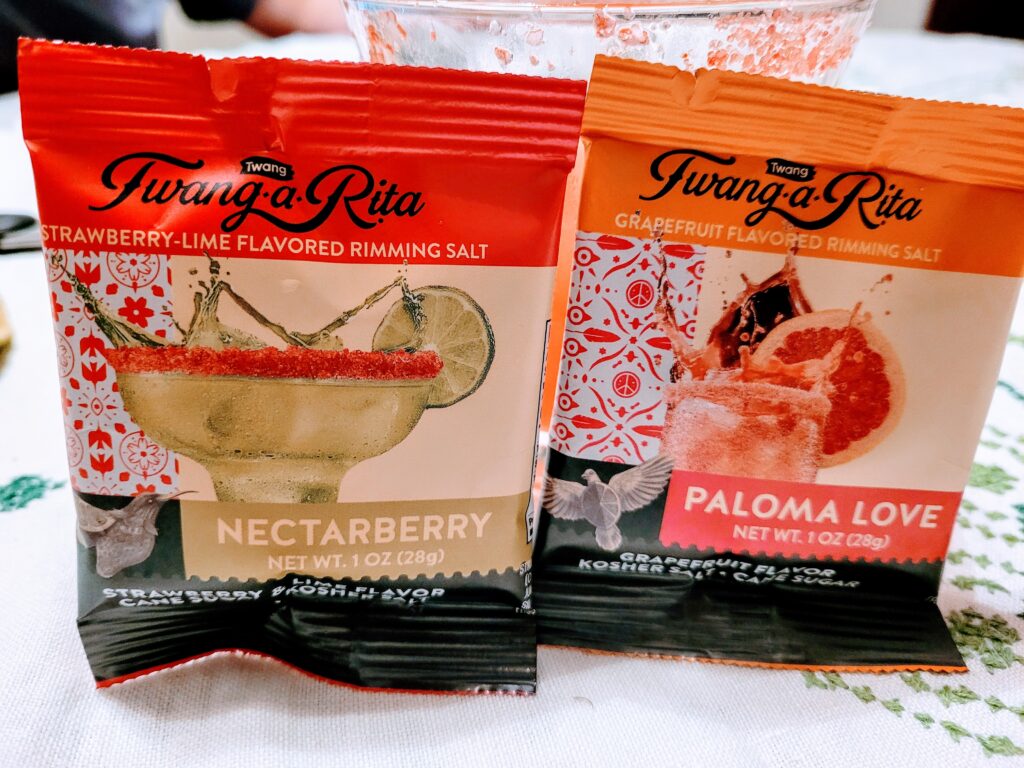 Preparation:  Place Twang-A-Rita Unwind Lime on a small plate. Rim glasses with simple syrup then ress rims into the Twang-A-Rita. Pour Deep Eddy Cranberry in a champagne flute, then pour cranberry juice and top with champagne.  Serve immediately. Garnish with cranberries. Enjoy wildly!
Pomegranate Moscow Mule Recipe
Ingredients:

1.5 oz. premium vodka
.5 ounce fresh lime juice
3 ounces of pomegranate juice
Crushed ice
Ginger beer
Copper mug
One fresh lime
One mint sprig

Preparation:

Rim a copper mug with Twang-A-Rita Unwind Lime
Add crushed ice to the mug
Combine 1.5 oz of premium vodka, .5 oz. of fresh lime juice, and 3 oz. of pomegranate juice and add to the mug
Top off with ginger beer
Garnish with lime and mint sprig
Photos by V. Sweeten
Relaxing with Bahnbrecker's Slow River Blend, a smooth Hefeweizen-Style Whiskey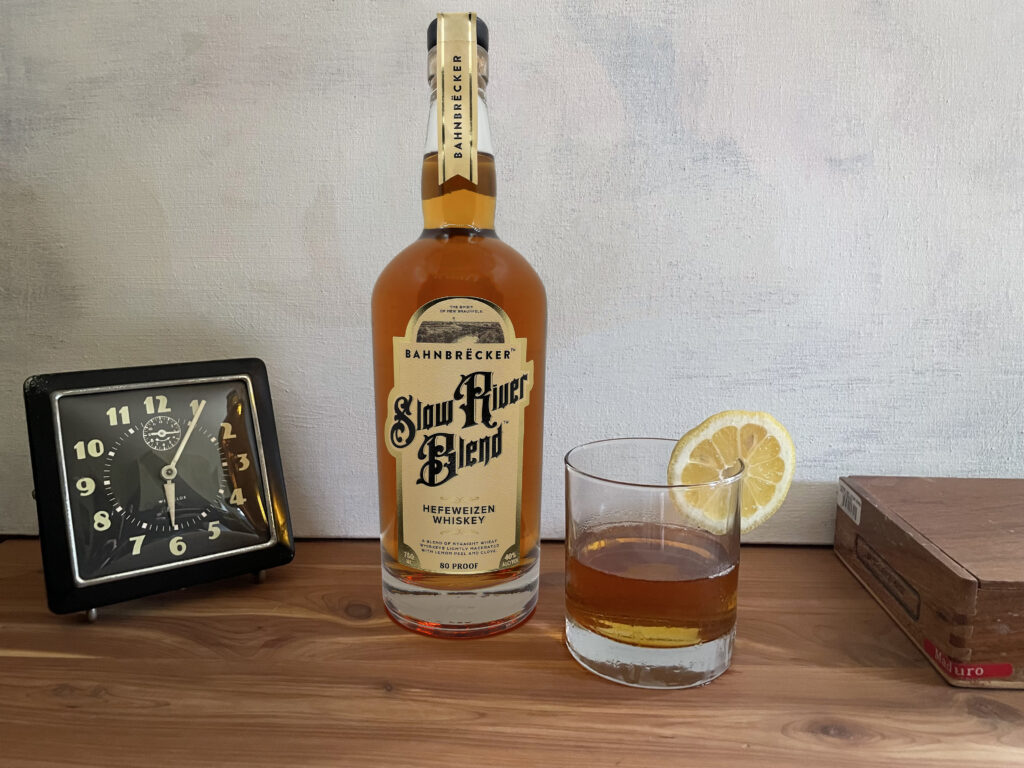 Slow River Blend, Bahnbrëcker's first product to launch, is a smooth Hefeweizen-Style Whiskey distilled from Texan and Midwestern winter wheats with notes of lemon peel, clove, caramel, and vanilla. The uniqueness of the Hefeweizen flavorings makes for a perfect gift for cocktail enthusiasts that are looking to expand their profile.
Slow River Blend is available for nationwide shipping. Bahnbrëcker is co-founded by country music star Randy Rogers, Eric Chase, Cary Schindler, Ash Wineinger, Michael Devers, and spirits-industry veteran Steve Luttmann. Visit https://shopbahnbrecker.com/ for more information. Priced at $37.99.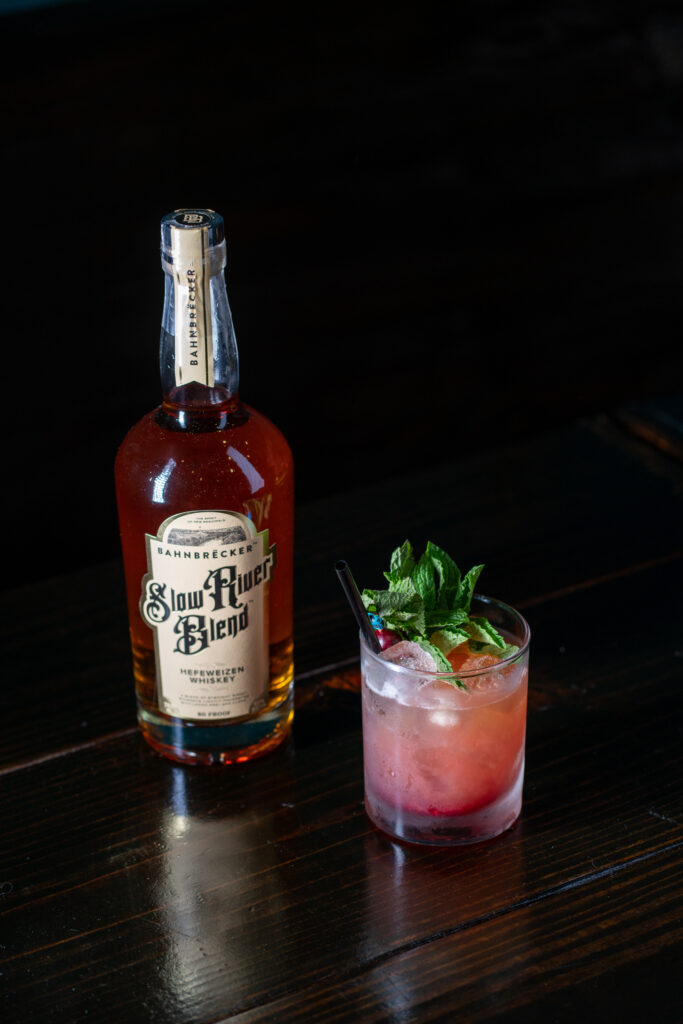 Cocktail Name: Only on the Weekends:
Ingredients
2oz Bahnbrëcker Slow River Blend Whiskey
.75oz lemon juice
.75 simple syrup
1 bar spoon raspberry preserves
1 bar spoon cranberry preserves
Ice
Preparation: Add raspberry and cranberry compote to bottom of rocks glass. Add ice to glass. Pour remaining ingredients over the ice. Garnish with a lemon wheel and mint sprig.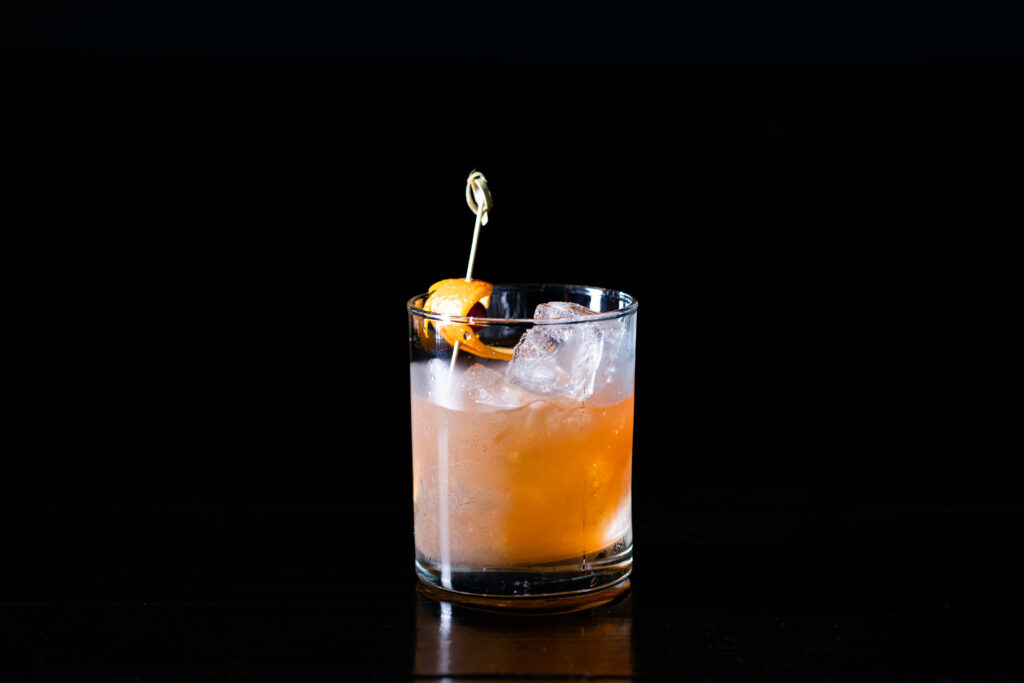 Cocktail Name: Mr. Claus' Rock
Ingredients:
2oz Bahnbrëcker Slow River Blend Whiskey
.25oz Shiner Holiday Cheer simple syrup
Equal parts Shiner Holiday Cheer and sugar
4 dashes angostura bitters
Orange zest
Ice
Preparation: Create a Shiner Holiday Cheer simple syrup. In a medium saucepan add Shiner Holiday Cheer and bring to a boil. Slowly add in an equal amount of sugar and stir until the sugar has dissolved completely. Add ice to a rocks glass and pour Slow River Blend, angostura bitters and Shiner Holiday Cheer syrup and stir. Top with an orange zest garnish.
Photos courtesy of Slow River Blend Whiskey