Mr. Brainwash debuts Houston Inspired Pieces at Art of the World Gallery's New Exhibition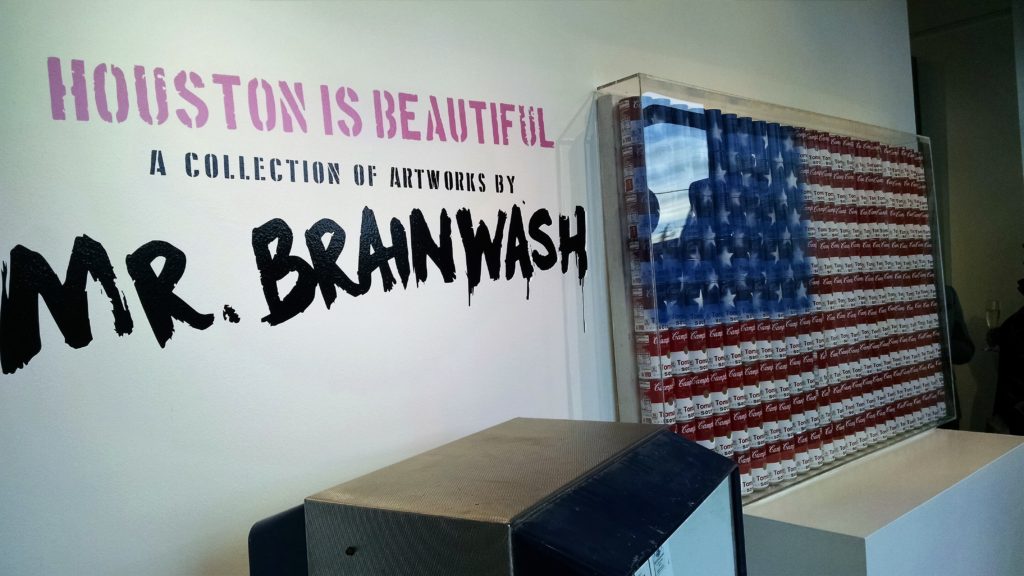 Moniker filmmaker and street pop artist "Mr.  Brainwash", Thierry Guetta debuted his latest exhibit open to the public on Friday, April 28th, 2017 at Art of the World Gallery.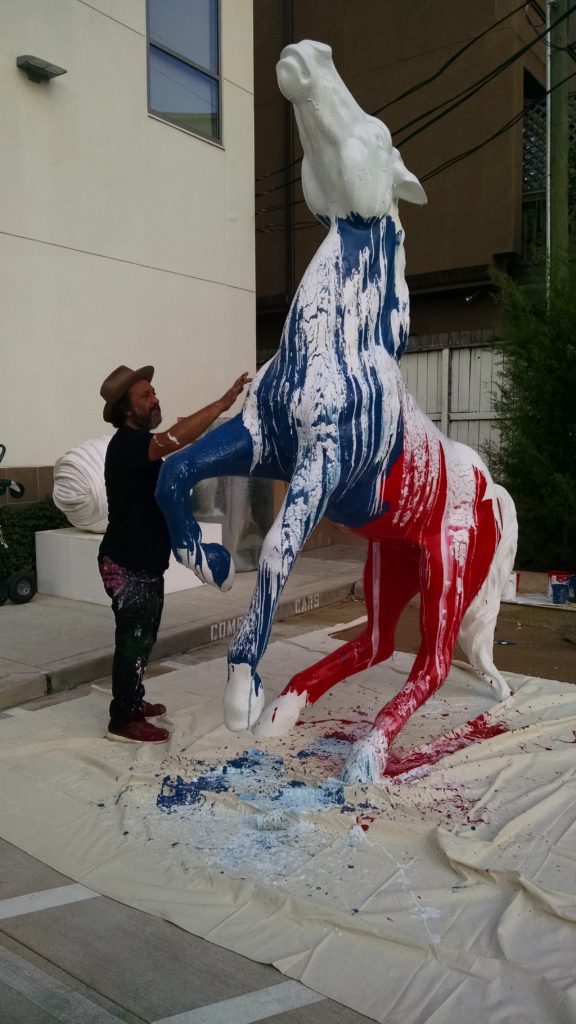 The exhibit will be available until July 15th, 2017. Art of the World Gallery is located at 2201 Westheimer Rd.
"As Mr. Brainwash continues to play with pop culture and leave a mark where he goes, we want to captivate the Houston art community with the same positive and electric energy that is reflected from his art," said Liliana Molina Co-Director of Art of the World Gallery. "We hope that this exhibition creates a revolution for joy and creativity through art."
Art of the World Gallery will exhibit a variety of mixed media canvas and portraits of music legends, constructed from bits of broken records.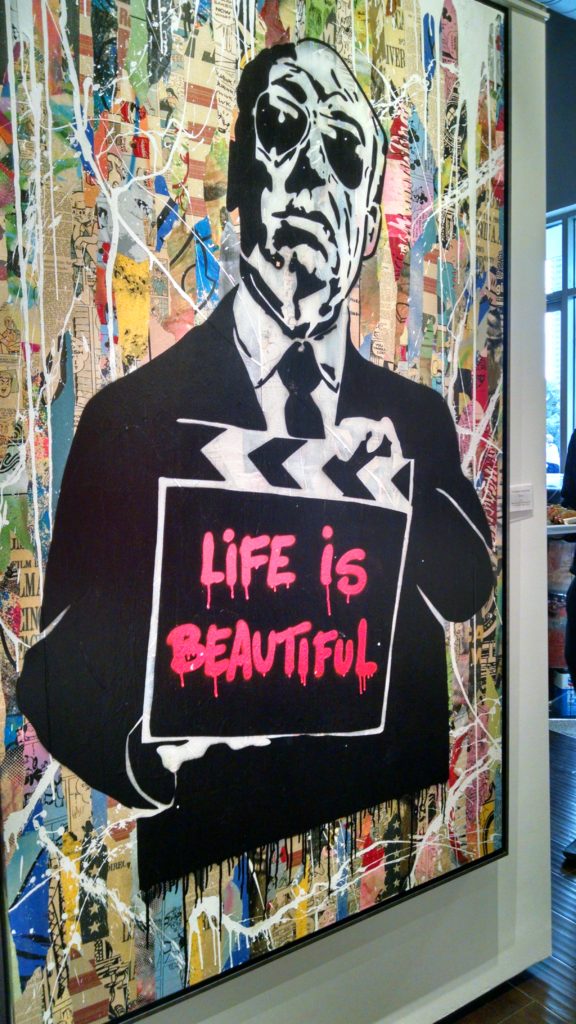 Exclusively for the exhibition, the renowned figure in international street art, Mr. Brainwash will create some pieces of art inspired by Houston's unique culture that will be available at the gallery. Mr. Brainwash's artwork is electric and can be described as playful and positive. He is one of the most popular and relevant artist of today and his work garners recognition from art collectors and street-art enthusiasts alike.
Armed with wheat paste, spray cans, brushes and paint buckets, Mr. Brainwash started attacking the streets in 2006 with stencils and posters of beloved icons.
Mr. Brainwash and his work quickly captivated the public and now he is considered as one of the most prolific and talked about artists.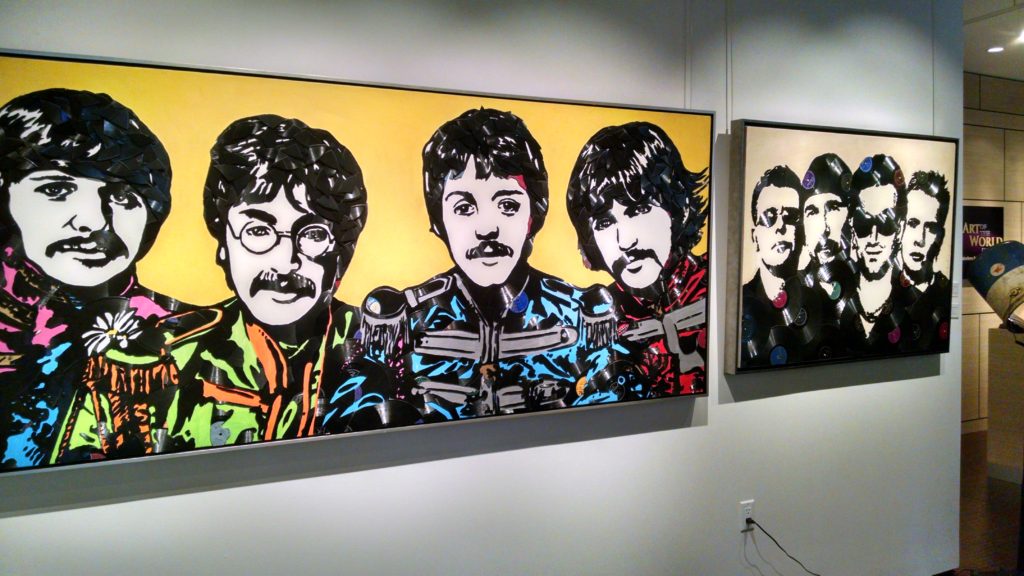 In June 2008, Mr. Brainwash made his art show debut with one of Los Angeles's most memorable solo exhibitions; Life is Beautiful, held at the historic CBS Studios on Sunset Boulevard.
He then went on to invade New York, Miami, Toronto and London with his vibrant trademark style.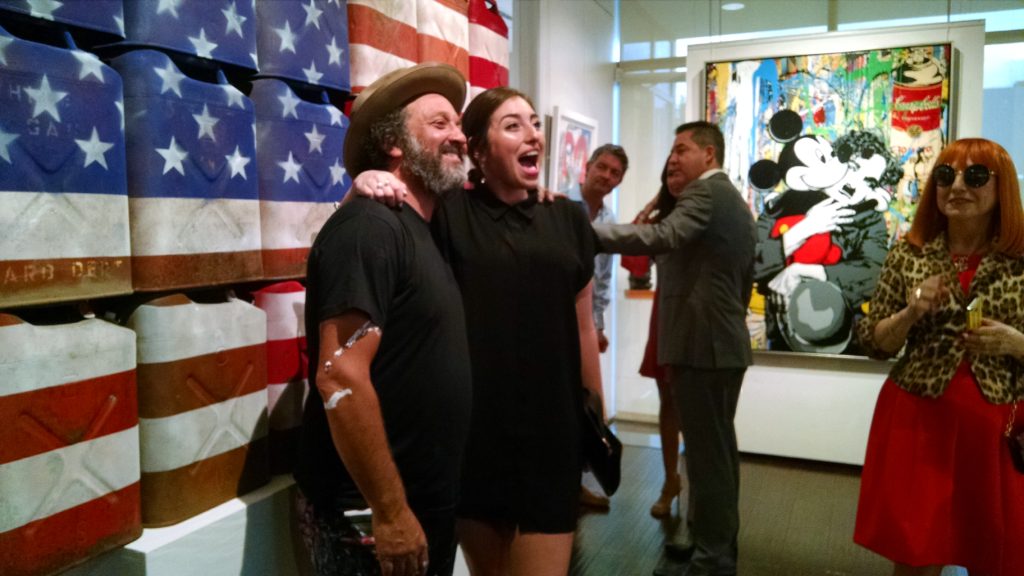 Mr. Brainwash is the subject of Banksy's documentary "Exit Through the Gift Shop" and in addition to the art and film communities, Mr. Brainwash is also an in-demand name in the music industry.  He has designed art for the album campaigns of some of the world's most influential artists.
More information on Mr. Brainwash can be found at www.mrbrainwash.com/home.html.
For gallery hours and information, go to www.artoftheworldgallery.com.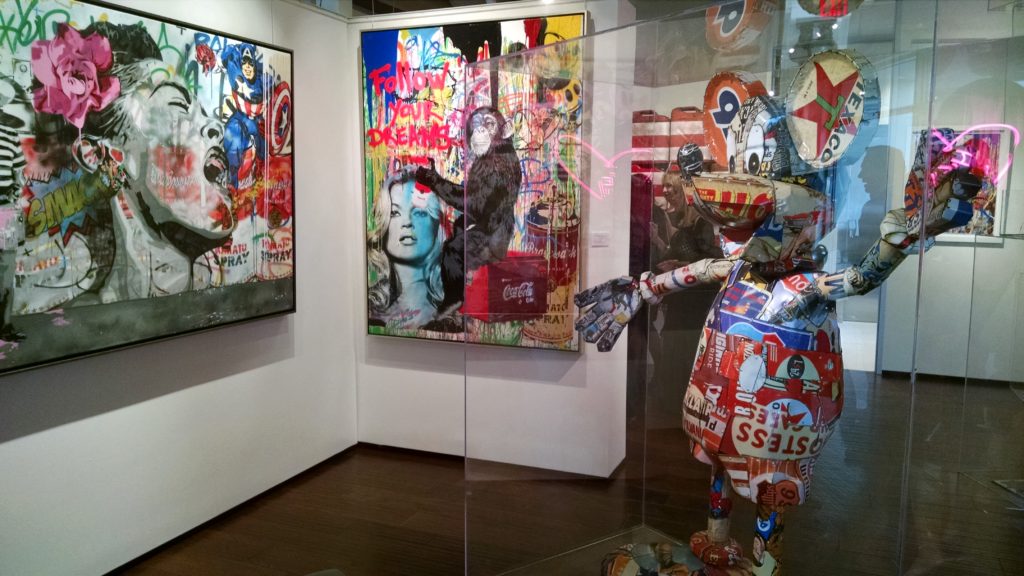 If looking to shop online, Artsy.net also over 300 of his works, exclusive articles, and up-to-date Mr. Brainwash exhibition listings. Go to www.artsy.net/artist/mr-brainwash. 
photo credit: V. Sweeten