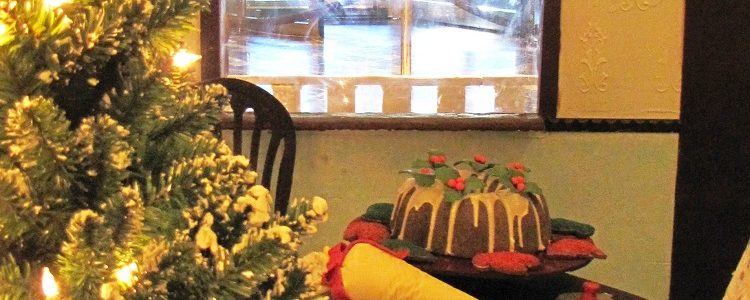 Life-size Gingerbread House adorns Hilton Americas-Houston lobby for holidays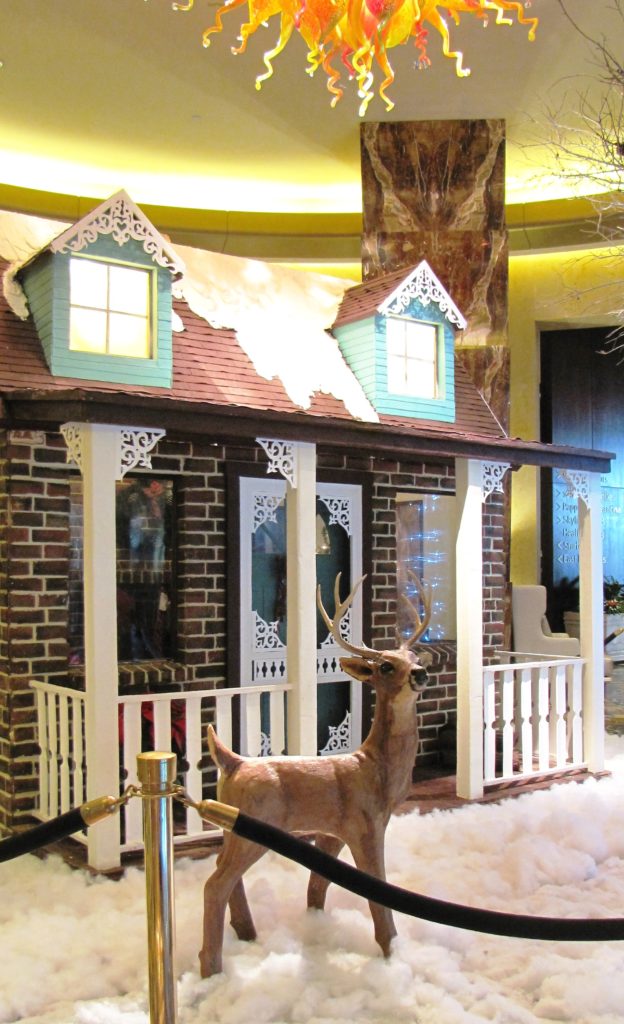 The holiday spirit is in full force at the Hilton Americas-Houston in downtown Houston where a very dedicated pastry team along with their property operations team constructed a monumental two-story gingerbread house.
Over one ton of gingerbread, chocolate, sugar and flour have evolved into a life-size gingerbread house are now located in the main Lobby rotunda of the Hilton Americas-Houston located at 1600 Lamar Street.
This fully furnished, in chocolate, house is a confectioner's dream.
Complete with gingerbread bricks, sugar snow and chocolate porch with pastillage cornice trim on the exterior, the inside features a chocolate table, chair and old-fashioned stove hold chocolate accessories in front of the gingerbread fireplace. Outside, a chocolate deer and chocolate winter tree add to the scene, along with a chocolate elf dropping his letter to Santa in the chocolate mailbox. Over 1,000 man-hours were needed to create the scene.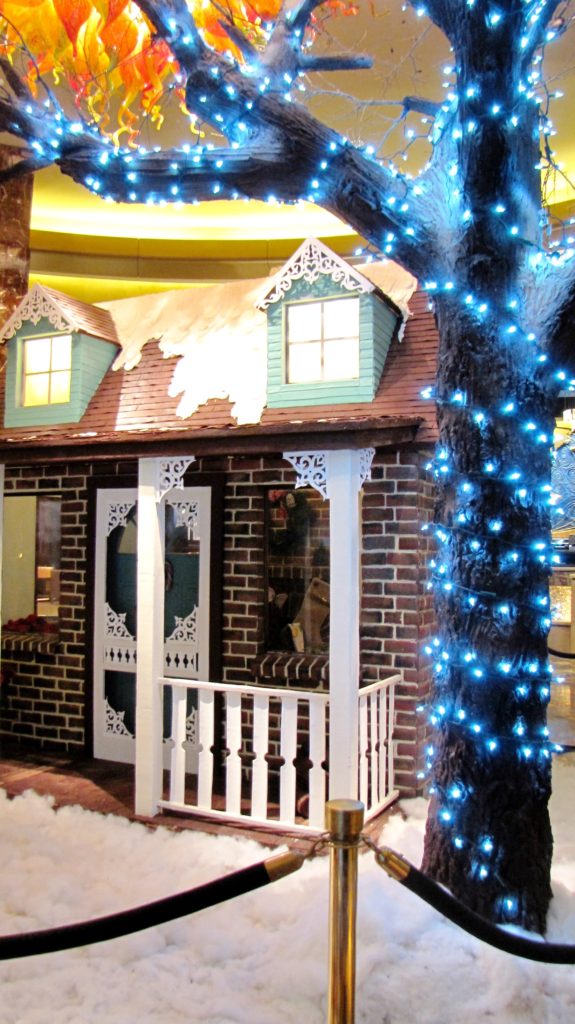 Reaching as high as the Hilton Americas' iconic blown glass chandelier, the structure was handcrafted from 500 pounds of gingerbread, 350 pounds of chocolate and 325 pounds of sugar. The outside decorations contribute an additional 725 pounds of milk and white chocolate.
The scene will be open to the public through Wednesday December 28th.
Also new this year is Breakfast with Santa, in the lobby level at 1600 Bar+Grille restaurant, Saturday and Sunday mornings. Children and adults alike will be able to enjoy breakfast with the jolly old elf himself!
See details from EXECUTIVE CHEF, RUFFY SULAIMAN on behind the scenes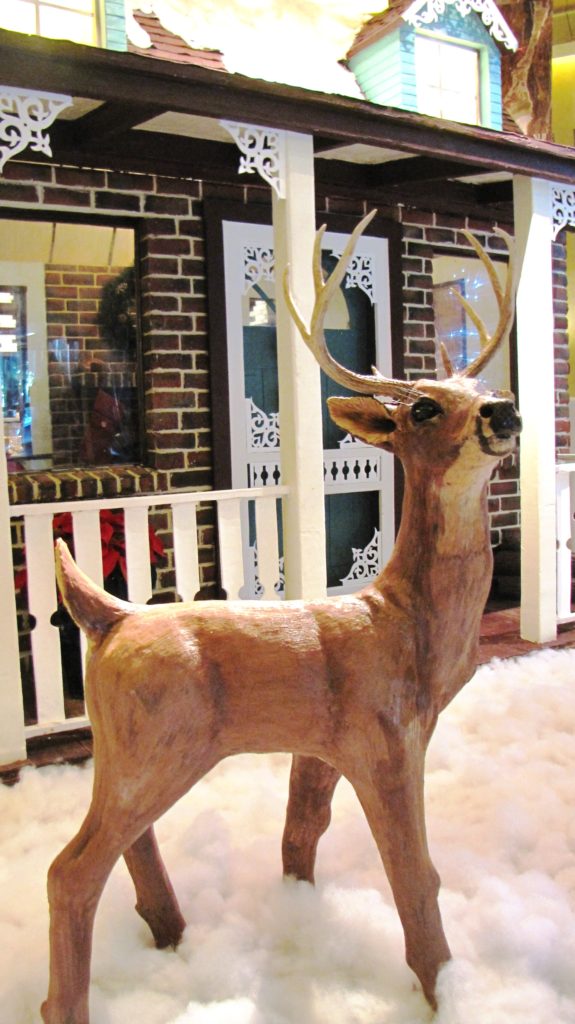 Discuss the concept behind the creation: In the past, we've created our holiday displays exclusively using chocolate, with last year's display weighing in at well over 1.5 tons. This year we left our chocolate Santa in cold storage and started a new design based on the input of our pastry team. Previously we've had a gingerbread-bricked fireplace next to the half-ton chocolate Santa and we wanted to take it the next step forward using gingerbread bricks to build a 1.5 story life-size holiday house. With an award-winning professionally-trained chocolatier on our pastry team, we wanted to continue to include chocolate in the display, with this year's addition of the chocolate deer, 2-story tree and interior furniture and accessories. The exterior siding of the house is "painted" with white and colored chocolate and the flooring of the house and porch are textured poured chocolate. The lobby smells like chocolate the moment you enter the hotel!
How many members on your creative team?  4 leaders & 6 team members including 2 lead pastry chefs
How long were you in the planning stages?  Our planning began a year ago, just after last Christmas. We've been gathering ideas and recipes ever since and working with our property operations department on how to bring our plans to life.
Primary reason behind creating this?  With our central downtown location directly across the street from the family-friendly Discovery Green park, we wanted to create something that children and adults alike can enjoy. Visiting the hotel and viewing the display has become a family tradition for many Houstonians and we want to continue to provide a memorable experience for all, with each year becoming more spectacular than the last.
photos courtesy of Hilton Americas-Houston