Sips and Sights: Rooftop Cinema Club Partners with Gonzo247 and Saint Arnold Brewery
Celebrate Hip Hop 50th anniversary with brews and film on AUGUST 23 & 24, 2023
In honor of the 50th anniversary of hip-hop, Rooftop Cinema Club Uptown has once again partnered with award-winning artist, GONZO247 for a hip hop night on August 23. This time around the 1984 film Beat Street will play on the 24-foot-state-of-the-art LED screen. In addition to this film, Rooftop Cinema Club Uptown will host a special night of music, drinks, and shopping featuring an eclectic mix of local vendors. They will also be showing archival graffiti video footage from the 1990s before the screening.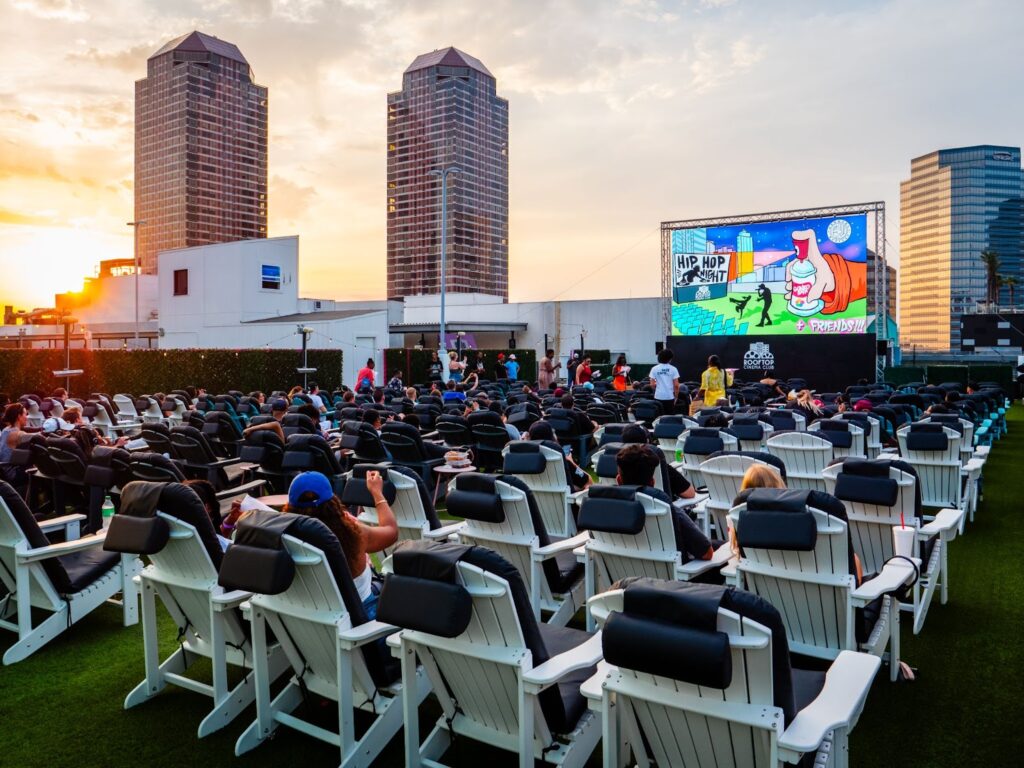 Taking this momentous anniversary to new heights, Rooftop Cinema Club will offer an add-on street art experience with GONZO247 for $15. Ahead of the screening, guests are welcome to select from various pre-cut stencils and an assortment of spray paints to create a personalized masterpiece. GONZO247 will offer his expert guidance, tricks and techniques along the way!
On August 24 Rooftop Cinema Club Uptown has partnered with Saint Arnold Brewing Company to present Inglorious Bastards.
For this special film, Saint Arnold Brewing Company will provide guests with tastings of their beer. Which pairs impeccably with Quentin Tarantino's WWII stunner and the skyline of Uptown Houston. They will also be joined by one of their reps to talk more about their current seasonal favorite Oktoberfest plus some of their other delicious concoctions!
Please visit rooftopcinemaclub.com/uptown to purchase tickets. Guests are welcome to enjoy lawn games, skyline views, cinemagoers' favorite concessions and snacks, plus an extensive menu of beer, wine, and canned cocktails.
LINKS:
Instagram, Facebook, and TikTok: @RooftopCinemaClub
Twitter: @RooftopCinema
Website: https://rooftopcinemaclub.com/houston/venue/uptown/