Milano's Nail Spa-The Heights Holds Title of Largest Nail Salon in Texas, Possibly America
THE COMPLETED EXPANSION TAKES ESTABLISHMENT TO 10,000 SF AND 130+ STAFF
Vietnamese American Immigrant Tom Tran Celebrates Milestone at 50th Houston Area Location as Solely-owned Milano Nail Spa and Nails of America Brands Prepare for National Growth
Everything bigger in Texas is not just a cliché, especially as it relates to the nail industry. Thanks to entrepreneur Tom Tran, an immigrant who first arrived in Houston from Vietnam in 1990, the Bayou City now boasts what might be the largest nail salon in America, spanning 10,000 square feet and employing a staff that includes more than 20 receptionists and 110 nail techs.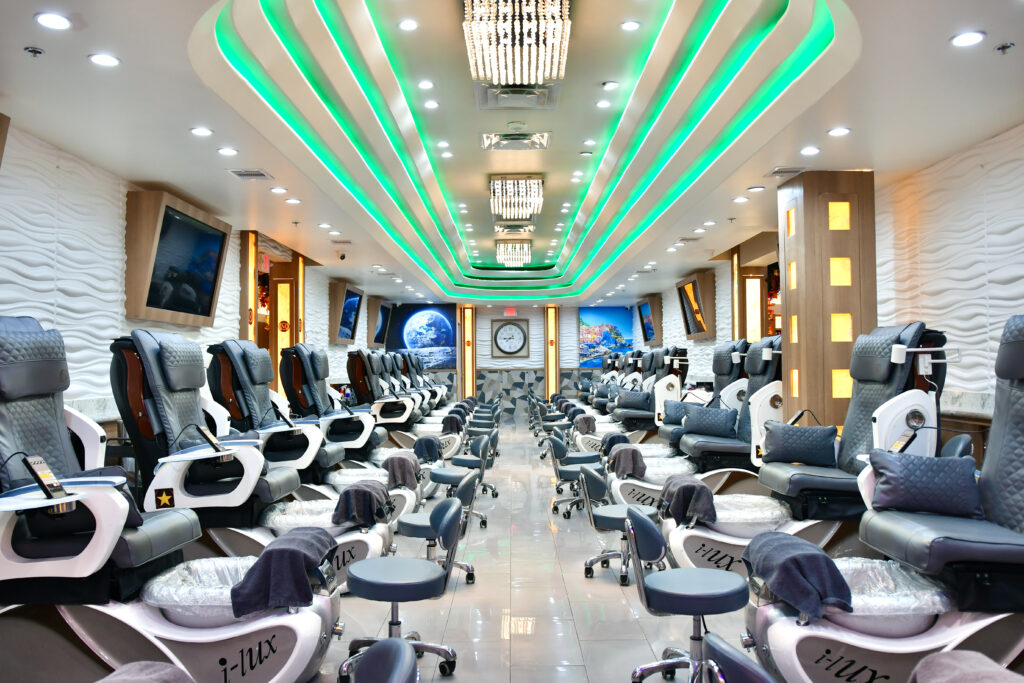 On September 18, 2022, less than a year after initially debuting Milano Nail Spa – The Heights in the Lower Heights mixed-use district just west of downtown, Tran unveiled the milestone expansion to a customer base that has helped this location alone – his fiftieth under the Milano Nail Spa and Nails of America brands – reach gross sales projected to be $12-million dollars in 2023. As a comparison, Houston is currently home to approximately 5,000 nail salons with average gross revenues of about $300,000.
Not one to rest on his laurels, the self-made millionaire – who opened his first Texas nail salon without any prior experience in 1995 – Tran is poised to take an even bigger bite of the American dream and the $17-billion (including salons and self-employed) US nail industry. His goal is between 10 and 20 openings a year that will move beyond the Lone Star State into Colorado, Phoenix and Arizona among other locations.
According to Tran, "I'm very proud of this moment, and not only for this beautiful salon, but also the opportunities that the nail industry has created for so many people in this country – a high percentage from Vietnam like me. Nail technicians can often be the focus of jokes and stereotypes, but this business is proving over and over that it can be a path of success for talented, hard-working people."
Cases in point are the children of Vietnamese immigrants who are now doctors, lawyers and engineers thanks to opportunities for higher learning paid by their parents' nail jobs. Equally impressive are the potential of six figure salaries for Milano Nail Spa and Nails of America managing partners, who are helping to grow the business exponentially. At Milano Nail Spa – The Heights that role is filled by Brian Nguyen, a former engineer with multiple degrees and an acumen for business and marketing.
Tran is revered in certain circles not only for the opportunities that he's created for fellow immigrants over the years, but also how he's helped to pioneer and transform the nail business and related customer experience. His winning strategies have included identifying and investing in talented managers that focus on cleanliness and efficiency, thoughtful site selection, creating a vibrant atmosphere that's loaded with colorful Insta-worthy moments and premium equipment, offering a dizzying array of nail polish options and on trend services, plus providing perks like complimentary cocktail service that have made a visit to the nail salon a truly fun and pampering escape – one that's a relatively affordable luxury geared to repeat visits.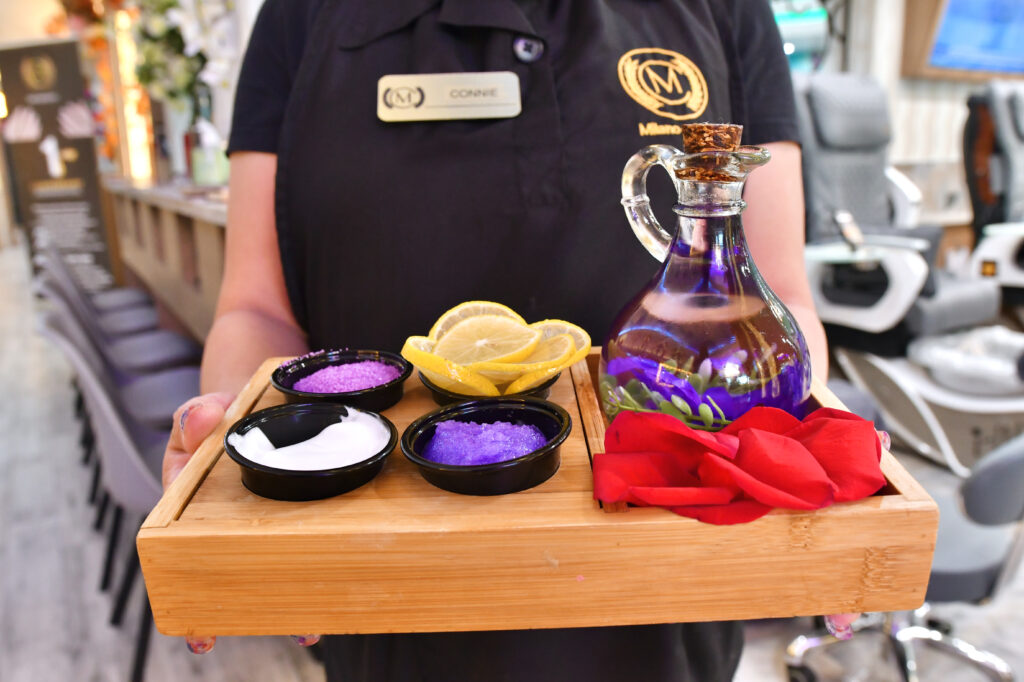 It's a far cry from the days when small nail salons set up shop in less desirable strip centers, and Tran plans to continue raising the bar for his brands and the industry as a whole with average buildouts in excess of $1-million for new Milano Nail Spa and Nails of America locations.
As with many other industries, younger generations are playing a key role in the evolution of the nail industry as well with grooming a top priority for many. Social media has also proven pivotal given the visual focus of the business with nail art, extensions, specialty finishes and natural products increasingly taking center stage.
Photos: Alex Montoya