Houston Children's Charity's 25th Anniversary Luncheon Honors Those Helping Children in Need
It started with seven visionaries who believed they needed to step up and help children in need across Houston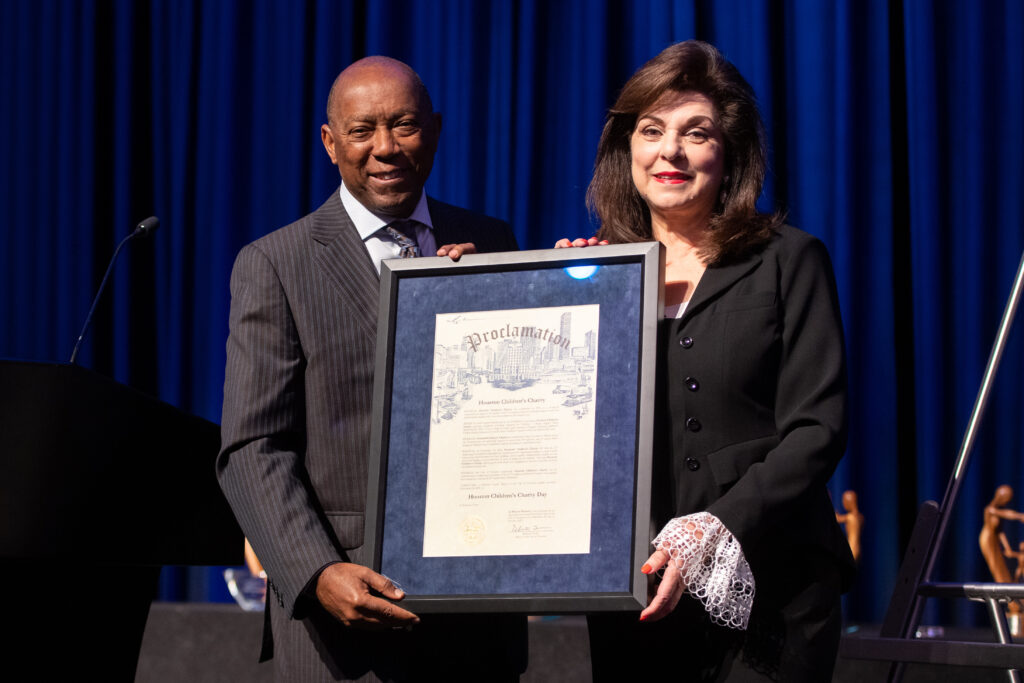 The group moved fast to create a nonprofit with a mission to improve the quality of life for Greater Houston's underprivileged, abused, and disabled children
It is now 25 years later, and the Houston Children's Charity has made a critical impact on more than 3.5 million children.
On Wednesday, November 10, 2021, the organization along with its Board of Directors celebrated a quarter-century of caring at the Houston Children's Charity 25th Anniversary Luncheon presented by BMW of West Houston and Momentum BMW Southwest. Houston Children's Charity identifies those children whose special needs are not being met by existing organizations.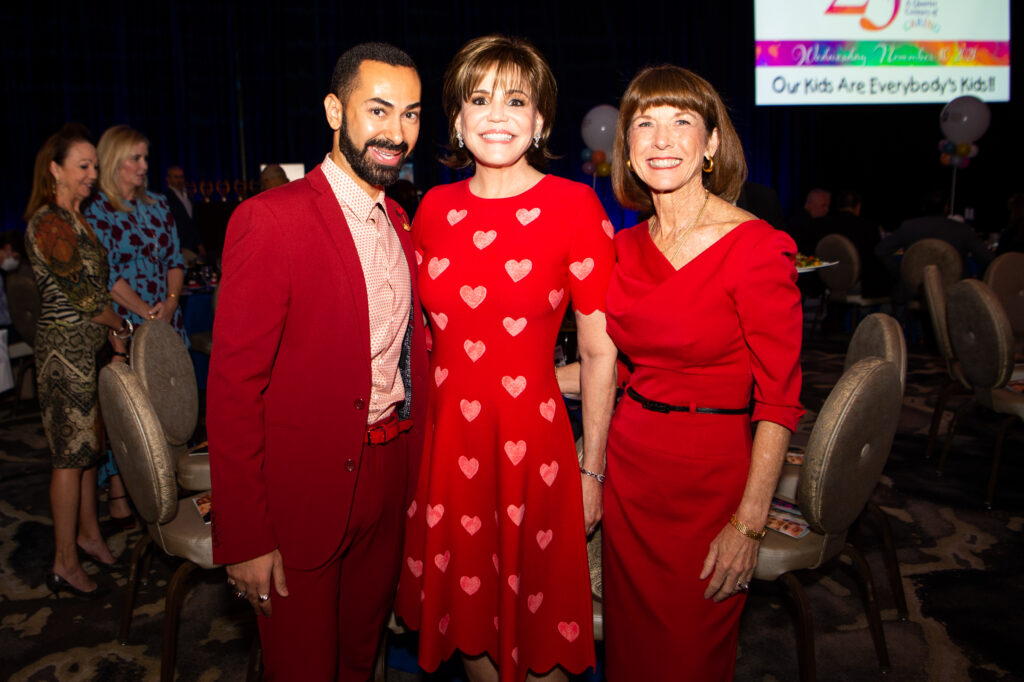 Houston Children's Charity has touched the lives of children in need and has provided support to more than 300 agencies and 14 unique direct programs and leaving no legitimate request for assistance unanswered. The impact Houston Children's Charity has had on children alone is more than enough to gather more than 400 guests at The Post Oak Hotel at Uptown. Supporters in attendance also celebrated outstanding individuals and organizations who have contributed to creating a world where every child has their own bed, clothing, school supplies, transportation, health services, and joyful holidays.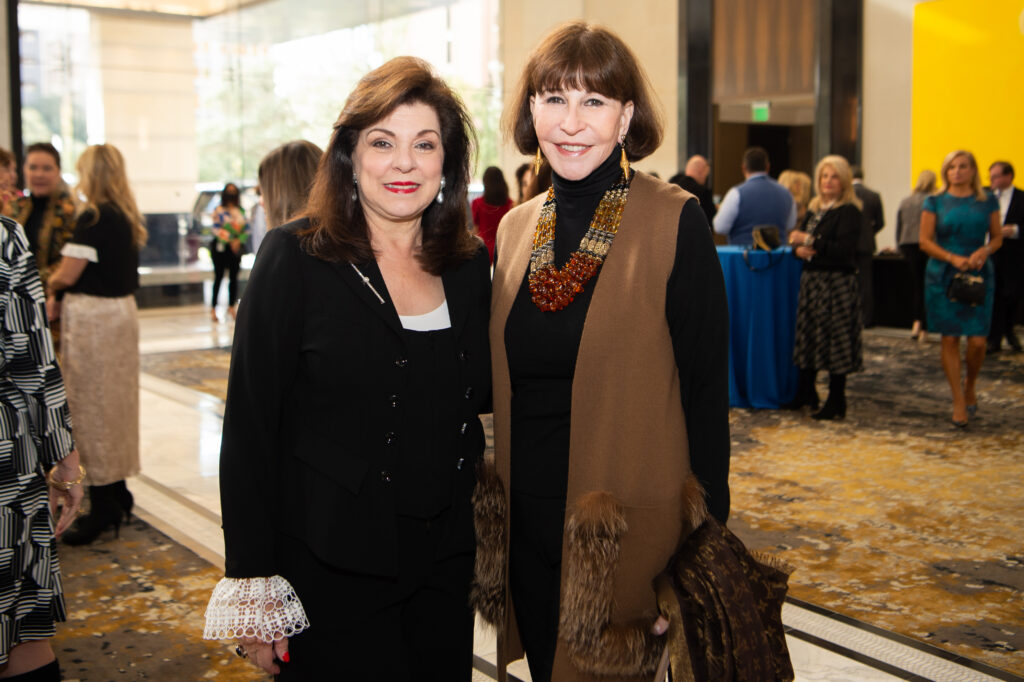 With a room filled with champions for the children, PaperCity's social and lifestyle editor Shelby Hodge served as the emcee and welcomed distinguished guests, founding members, board members, advisory board along with dedicated sponsors and committed volunteers.
The program started with a 25th Anniversary video followed by a Chariots for Children video that spotlighted "Chariots Heroes" who have partnered with Houston Children's Charity to sponsor 116 vans, at a cost of $40,000 per van over the years.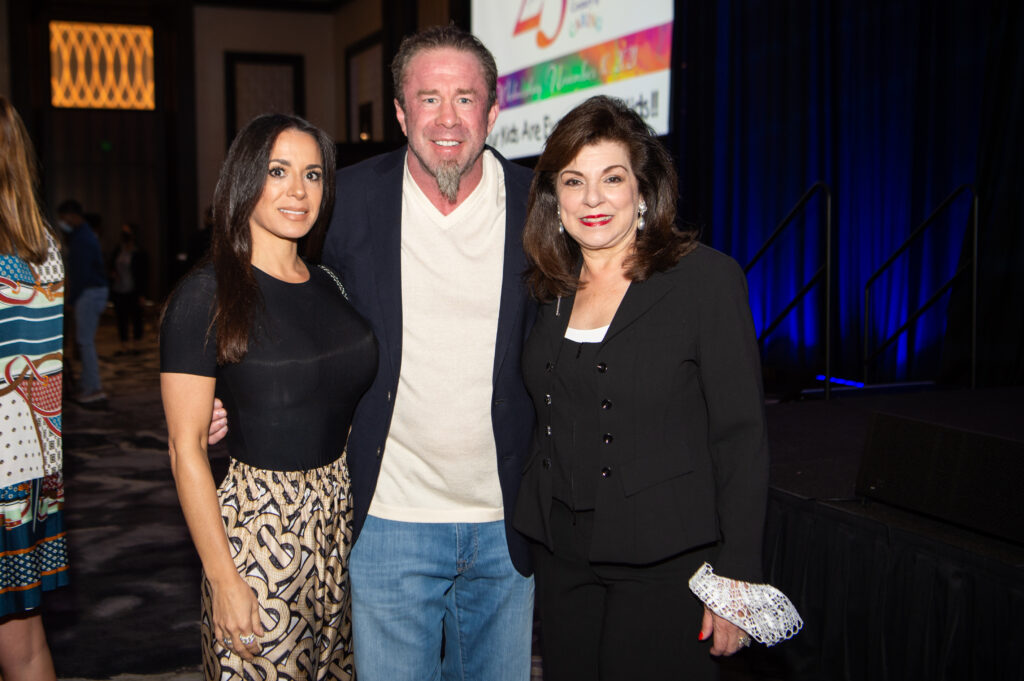 City of Houston's Mayor Sylvester Turner presented a proclamation to Houston Children's Charity and proclaimed November 10, 2021, as Houston Children's Charity "Quarter Center of Caring Day". Founding member and President and CEO of Houston Children's Charity, Laura Ward presented Tilman Fertitta with the "Founders Award" to recognize and honor his unwavering support to Houston's special children.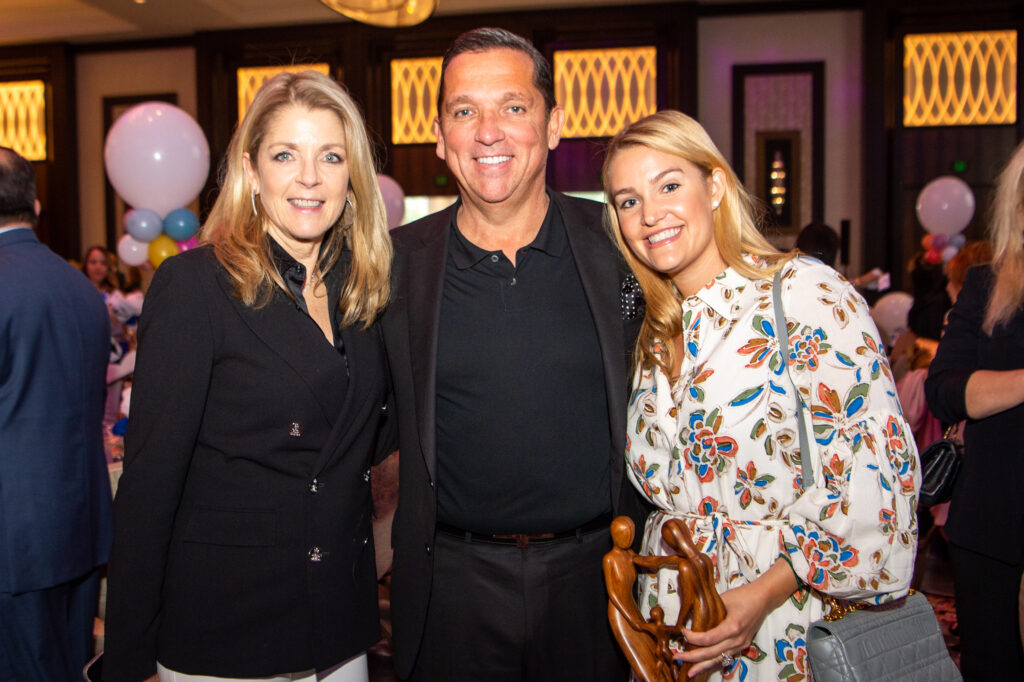 Ward has served as an integral part of the organization since its inception in 1996. While staying true to Ward's "our kids are everyone's kids" motto, Houston Children's Charity has accomplished what no other charity has been able to do in support of children in need. Ward presented Carol Sawyer the "Making a Difference" Award for her dedication and commitment as a volunteer for 25 years to the children of Houston. Hodge recognized the following award recipients for their dedication to Houston Children's Charity through volunteering.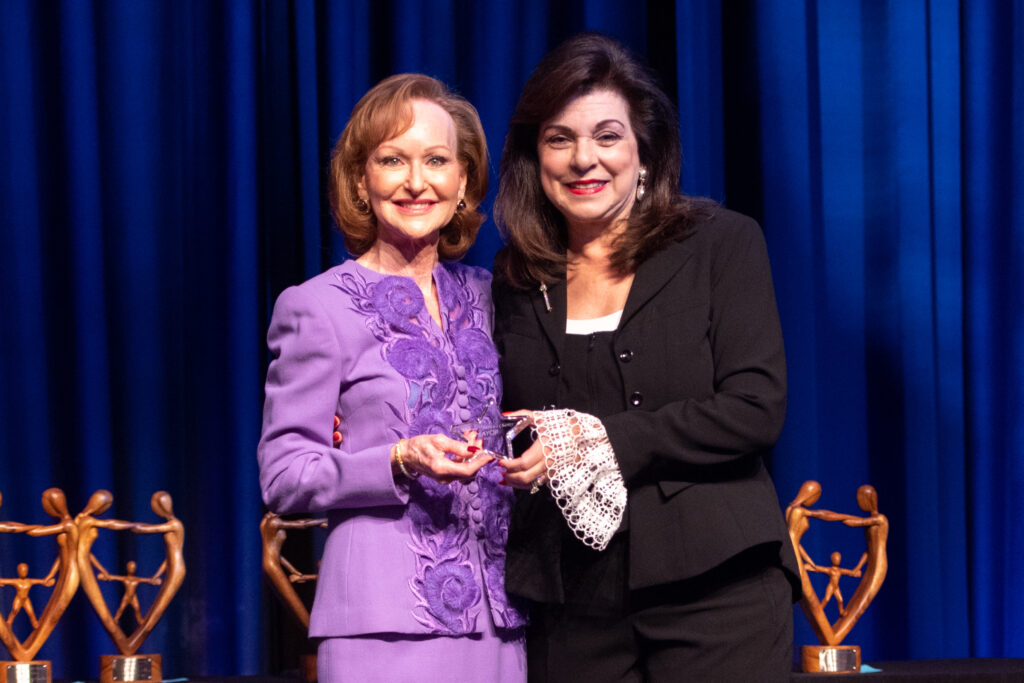 Excellence in Volunteerism: Kim Finnigan, Steve Merrill, Allen Hord, Maricella Reed, Rosemary Lozano and Chris Merrill.                                   
Also recognized by Ward were community members for these special awards:
Helping Hands:    Rod Ryan – The Rod Ryan Show on 94.5 The Buzz
Media Champion:  Dave Strickland – KPRC Channel 2
Foundation Friends: The Guill Family – The Guill Foundation
Spirit of Service:  Youval Meicler – Texas Mattress Makers
Corporate Commitment:   Maria Moncada Alaoui-BMW of West Houston & Tommy Kuranoff –Momentum BMW Southwest
Lifetime of Giving:  Susan & Fayez Sarofim
Children's Impact:  Tony Buzbee
Heart of Houston:  Hallie Vanderhider
Guardian Angels:  Jana & Richard Fant – The Fant Foundation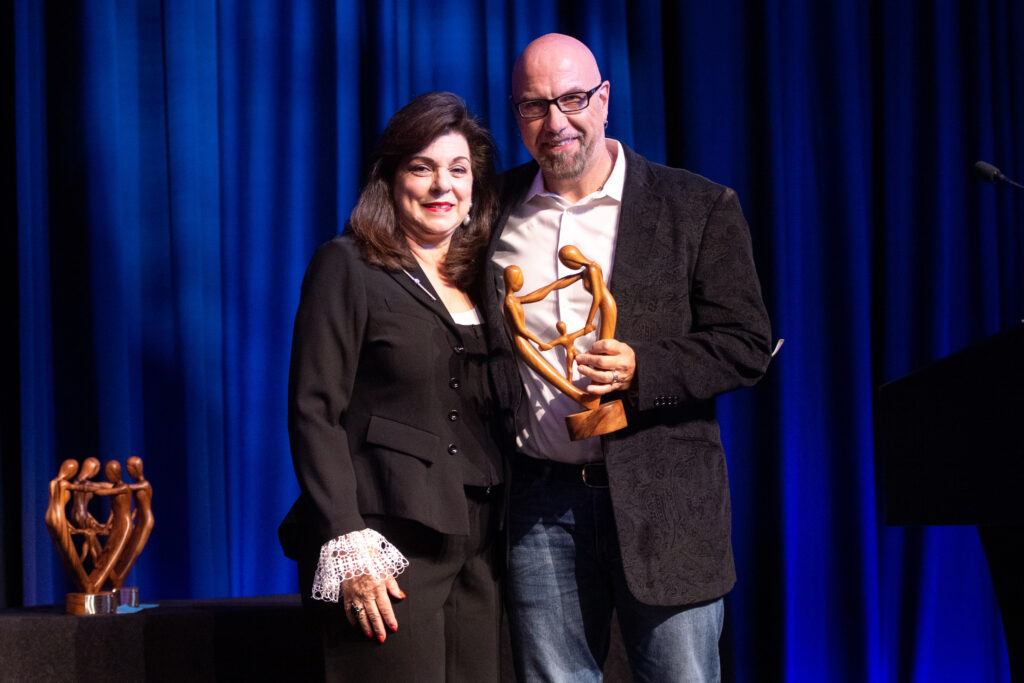 After presenting awards, Ward was surprised with a Leadership Award by Founder and Vice Chairman of the Board Gary Becker on behalf of the founders and board members. In addition to receiving an award, the Child Life Room at Texas Children's Cancer and Hematology Center Outpatient Clinic at the Mark Wallace Tower is renamed to: Laura S. Ward, Houston Children's Charity Child Life Room.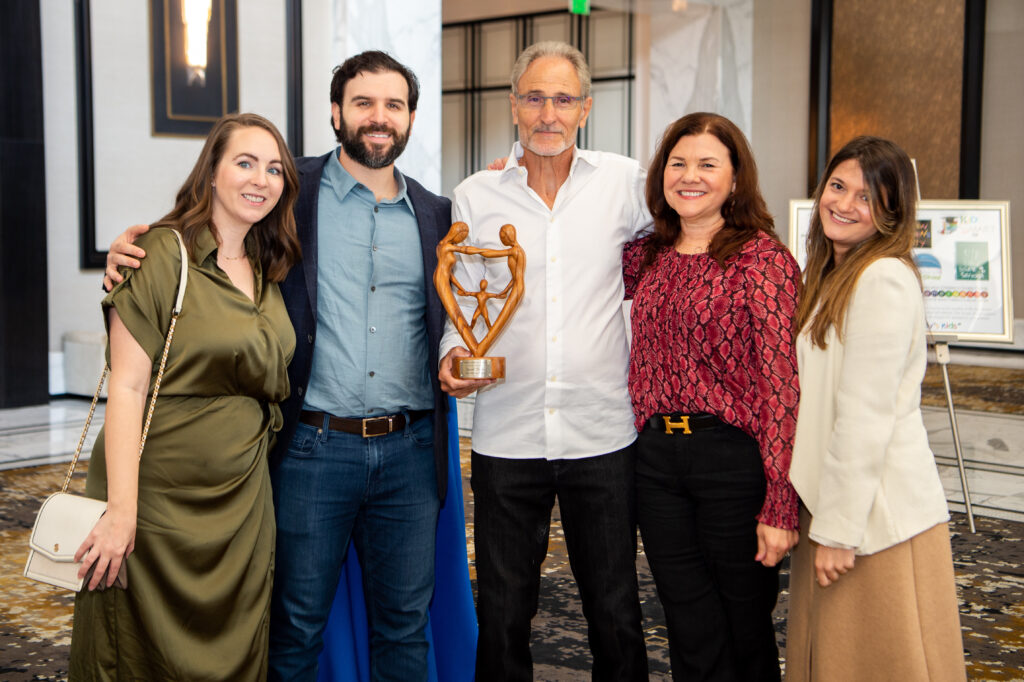 Since its inception, Houston Children's Charity has distributed 254 vans to families of disabled children, helped 40,000 school-aged students walk into school prepared for the new school year with much-needed school supplies, and provided 25,000 children with a better night's sleep by distributing mattresses, box springs, bed frames, sheets, and pillows. More than 30,000 children have been provided with gently used clothing, shoes and accessories at no cost.
Houston Children's Charity distributes 80,000 toys to 20,000 children through the Adopt-A-Family program and Toy Distribution. Each year, $100,000 is awarded to the families at Texas Children's Hospital to help pay for lodging, mortgage, car payments, meals, parking, and clothes.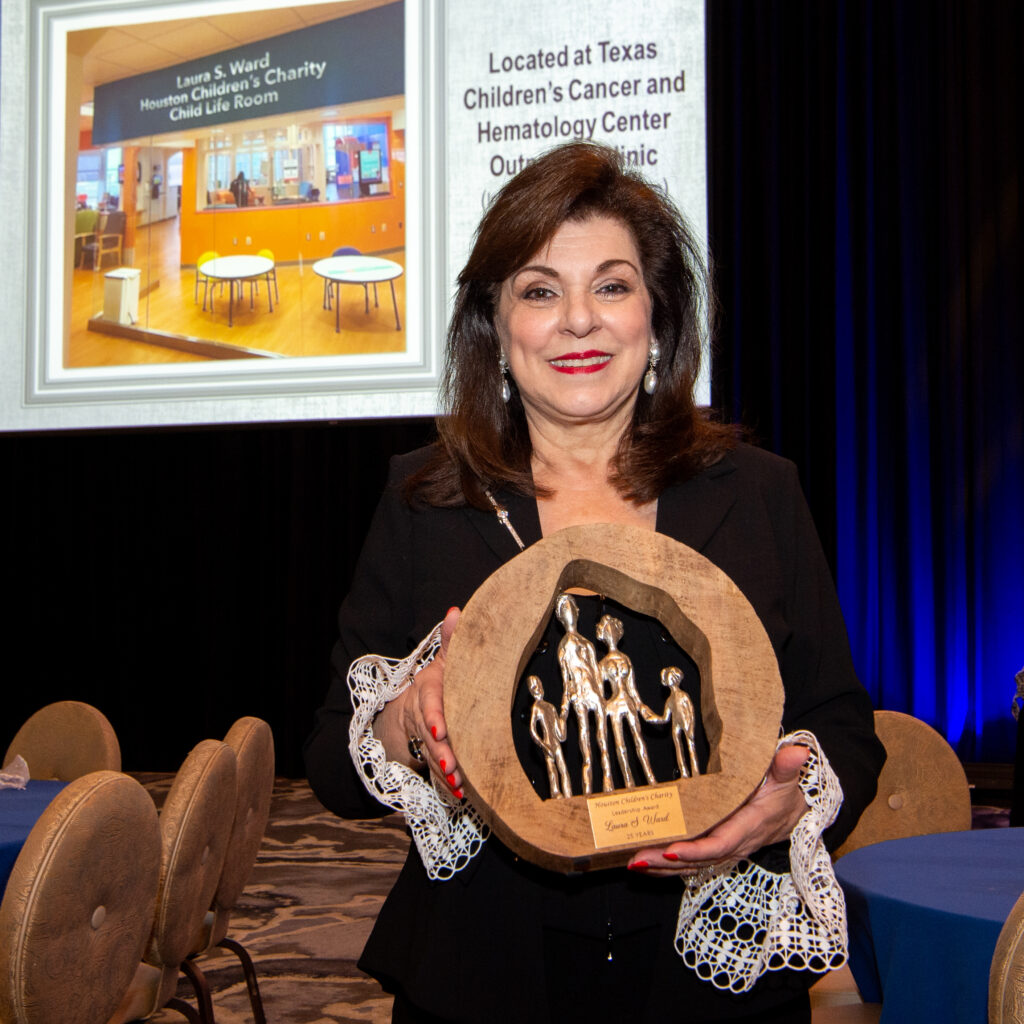 Celebrating a quarter-century of caring for children included: Mayor Sylvester Turner, District Attorney Kim Ogg, Rachel and Jeff Bagwell, Frances and Tony Buzbee, Paige Fertitta, Sylvia Forsythe, Ryan Jay, Ali Guill, John Guill, Marion Guill Anderson, Gary Becker, Twila Carter, Gina Gaston, Grant Guthrie, Michael Hoctor, Tommy Kuranoff, Edna Meyer-Nelson, Penny Loyd, David Atkins, Dr. Susan Blaney, Dan D'Armond, DeeDee and Wallis Marsh, Youval Meicler, Trini Mendenhall, Maria Moncada Alaoui, Dr. Lois Moore, Debbie and Bob Ogle, Amy and Rob Pierce, Rachelle Rowe, Rod Ryan Susan Sarofim, Carol and Dr. Tom Sawyer, Morris Smith, Kristina Somerville, Tina and Dave Strickland, Donna Vallone, Russell Ybarra, Robin Young-Ellis, Patrick Fertitta, David Gow.
Photos by Daniel Ortiz and Michelle Watson