Alley Theatre Kicks off the Holiday Season with 15th Annual "Deck the Trees" with Tree Lighting Ceremony
A Houston holiday tradition for 15 years, Deck the Trees lights up another season benefitting the Alley's education and artistic initiatives
The Alley Theatre hosted its 15th annual Deck the Trees event at the Alley Theatre and the George R. Brown Convention Center provided courtesy of Houston First.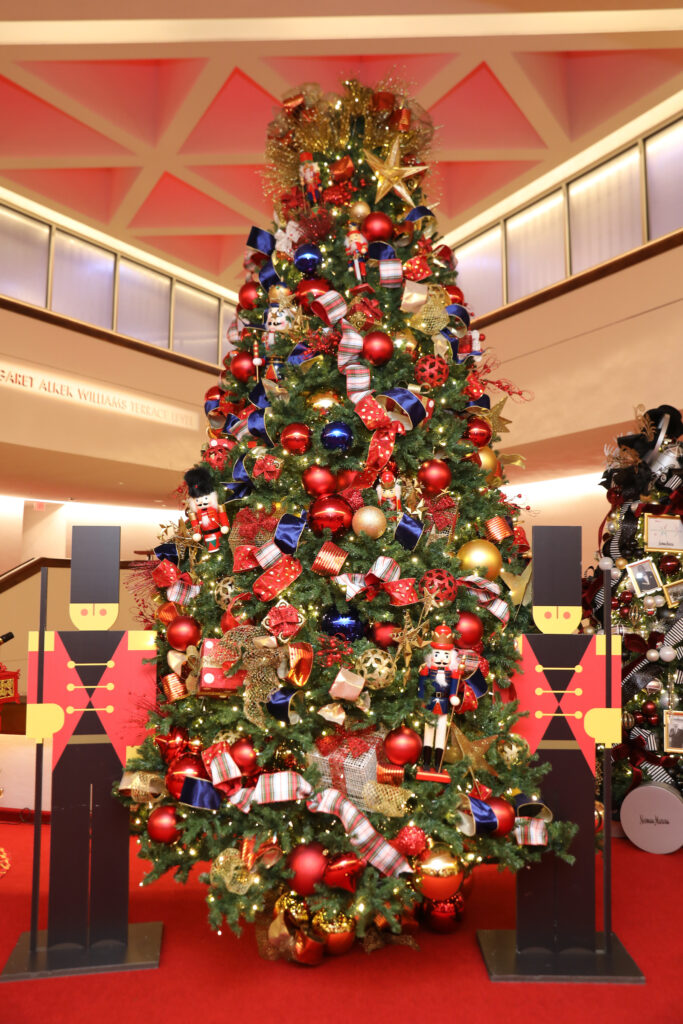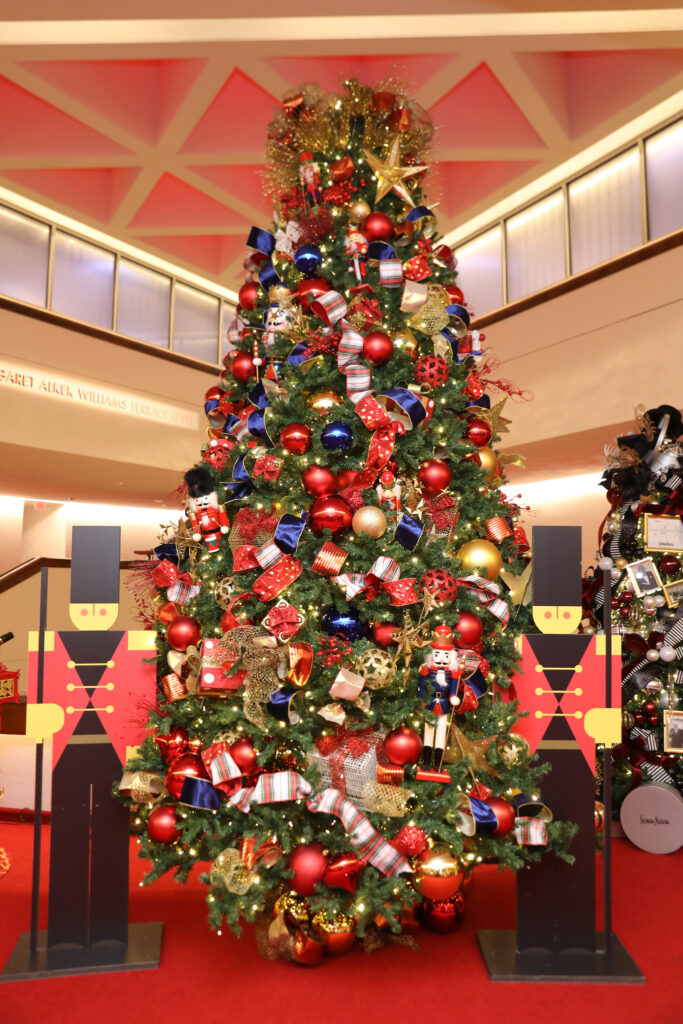 The beautifully decorated trees reflects the many diverse interests and passions of the city of Houston. The trees will be on display through January 3, 2022.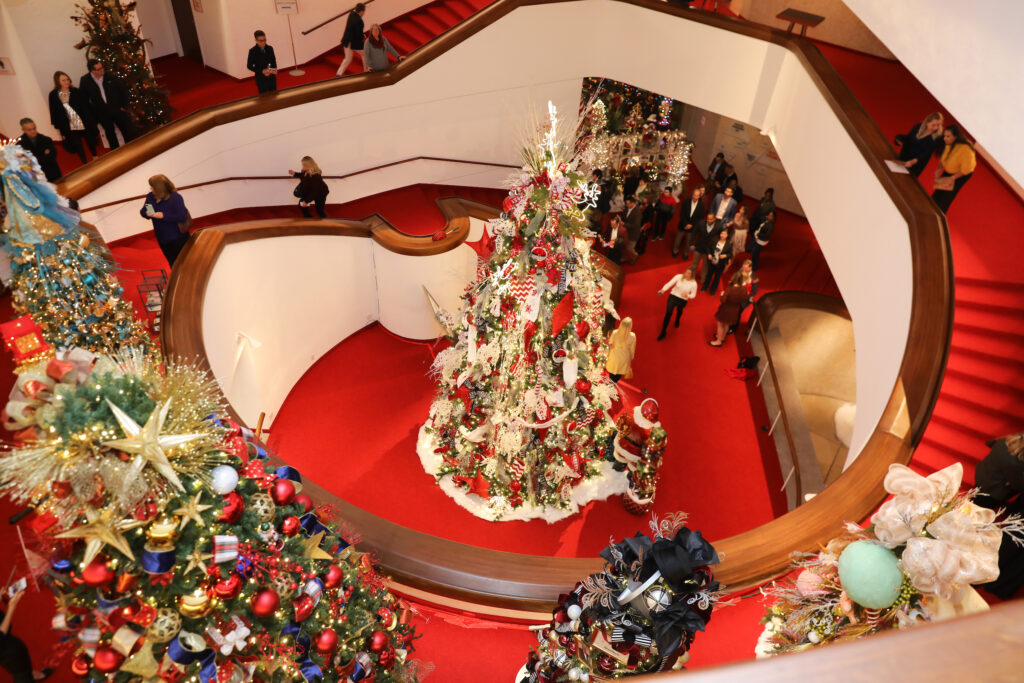 This year, with gorgeous decorations, Macy's will design the stunning 20-foot-tall "Believe" Signature Tree at the Alley and through the generous support of H-E-B, The Events Company-Richard Flowers will design the magnificent "Elves at Play" Signature Tree at the George R. Brown Convention Center.
The Official Tree Lighting Ceremony took place at the Alley Theatre on Friday, November 19, 2021 with Co-chairs, Eloise Brice and Rose Hochner Nelson flipping the switch to light all the trees.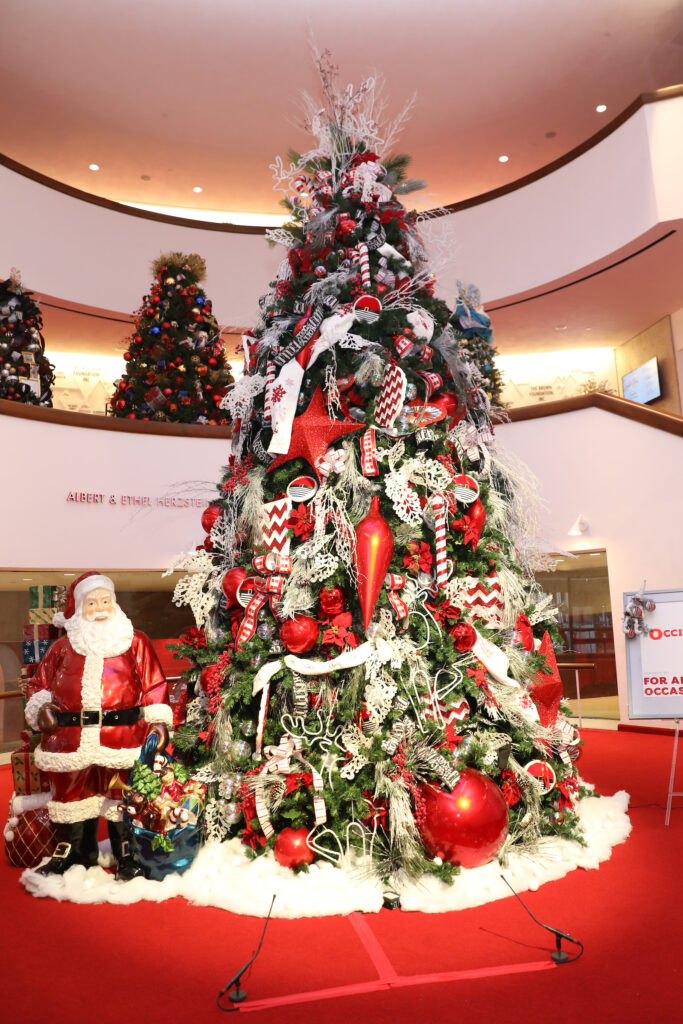 PARTICIPATING DECORATORS include Macy's, The Events Company-Richard Flowers, Alley Character Education Series, AMANO, Always In Season, A.S.I.D., Baxter Graham Design, Blooming Gallery/Scott Konitzer, Jessica Brown Interiors (J.B.I.A.), Elima Designs, El Zócalo Community Initiative, Fronnie Flowers, Holli Day Décor, Houston Area Urban League, The Junior League of Houston, Magpies & Peacocks, Matt Malano/Asian Pacific Heritage Association, Rainey Richardson Interiors, Simply Sherry/Sherry Boudreaux, Vietnamese Culture & Science Association (VCSA), and Village Greenery and Flowers.
CONNECT at #DeckTheTrees #AlleyDeckTheTrees @alleytheatre.
Photos: Priscilla Dickson