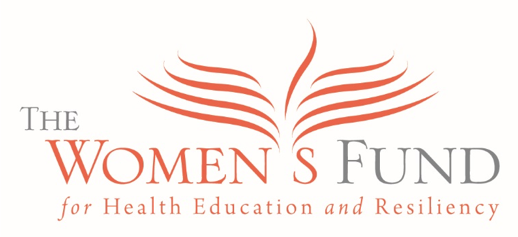 The Women's Fund for Health Education and Resiliency: 11th Annual Rockin' Resiliency Luncheon
Stronger Together on Sunday, October 24, 2021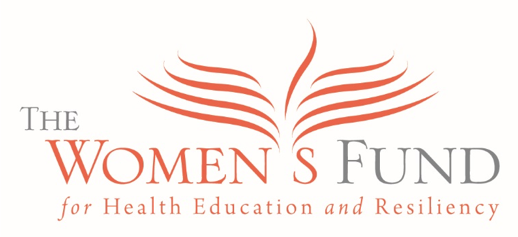 The Women's Fund for Health Education and Resiliency, a nonprofit providing Houston-area women and girls with the tools needed to be advocates for their health, along with Luncheon Co-Chairs Lara Bell with her daughter Dylan and Aliza Dutt with her daughter Addie, and Honorary Chair Edna Meyer-Nelson, are hosting a "Knock Out" themed 11th Annual Rockin' Resiliency Luncheon on Sunday, October 24, 2021, at 11:30 a.m. at the Royal Sonesta Hotel.

Emcee Casey Curry will invite guests along with girls and women who participate in The Women's Fund's Health Education classes to a fun-filled afternoon featuring a musical performance by Partnershools as well as a silent auction featuring luxury and unique packages for self-care, wine and bourbon lovers, fabulous designer bags, fun for the entire family with tickets to TUTS and a Texans game, an ultimate dining experience and so much more.

The Women's Fund supporters can also indulge in a baubles and bubbles champagne raffle for a chance to win three prizes including a Tego Jewelers gift certificate, a Tootsies handbag and gift certificate, and lunch for four at Tony's.

Special guest Marlen Esparza, Olympic medalist, world champion boxer, athlete, and mother will serve as the luncheon's keynote speaker. The Houston native, Latina, and woman of many accolades is changing the conversation for women across the globe and inspires women, girls, and athletes with her fierce fight and public charm. Girls will enjoy "Balloon Pop Bags" and all guests can enjoy the shopping extravaganza featuring 20 unique vendors.
Prior to the luncheon, all guests are invited to participate in a "Social Media Savvy: Staying Safe in a Virtual World" educational program for teens and young girls. Moderated by Wanda T. Mott, M.D., the educational program will promote a healthy discussion on social platform behaviors that affect safety, bullying, and smart posting with the CEO of Crime Stoppers of Houston Rania Mankarious, and Frene'LaCour-Chestnut, M.D. as panelists.

During the luncheon, The Women's Fund will recognize Martha Walton as the recipient of the Sue Trammell Whitfield Award for Resiliency for her involvement in strengthening the health and wellness of Houston-area women and adolescent girls through her volunteerism, leadership, and philanthropy.

The Women's Fund will also honor Julie Catherine-Elise Hakim, BSc, MSc., MD FRCS (C), FACOG with The John P. McGovern Foundation "Champion in Women's Health and Wellness" Award for her dedication to providing exemplary and compassionate service in the field of adolescent girls' and women's health and wellness. The Women's Fund invites everyone to support the mission to help more adolescent girls and women lead happier, healthier and more resilient lives by purchasing a sponsorship or tickets to the Rockin' Resiliency Luncheon at https://thewomensfund.org/events/rockin-resiliency-luncheon-fall-2021/.

For 42 years, The Women's Fund has educated girls and women in the Houston area through classes, workshops, lectures and publications that teach resiliency skills and relate those skills to current and future health risks. Dedicated to ensuring positive health outcomes for individuals and communities, The Women's Fund serves close to 12,000 women and adolescent girls and distributes 9,913 publications each year at no cost.
About The Women's Fund for Health Education and ResiliencyThe Women's Fund is a nonprofit dedicated to providing Houston-area women and girls with the tools they need to be advocates for their health. Since 1979, The Women's Fund has served women and girls by providing health education community seminars, programs, and publications. The Women's Fund collaborates with community partners to provide its programs and resources free of charge to the communities with limited access to health information. Houston area women and girls learn resiliency skills to increase self-efficiency, decision-making, goal setting, communication and resourcefulness to be their own health advocates and ensure positive health outcomes for individuals and communities.

For more information, visit www.thewomensfund.org, call 713-623-6543, or follow on Facebook, Instagram, Twitter, and YouTube.