Sekai Hospitality Groups Sets Halloween Weekend Opening for Glamorous 26,000 SF EaDo Flagship Concept
Sekai Night and Day to be unveiled with lineup of special performances
Houston-based Sekai Hospitality is preparing to make a splash in the downtown adjacent EaDo district with the Friday, October 29 launch of its inaugural project Sekai Night and Day at 1505 Saint Emanuel Street.
The 26,000-square-foot, luxury mega club will be the largest indoor/outdoor space of its kind in the city, offering a festival-like atmosphere, buoyed by cutting-edge and immersive technologies, plus a 1,000-square-foot, resort-style pool surrounded by two floors of cabanas. Sekai Hospitality's second concept, elevated boutique nightclub WYLD CHLD, is slated to be unveiled on the Washington Corridor in November.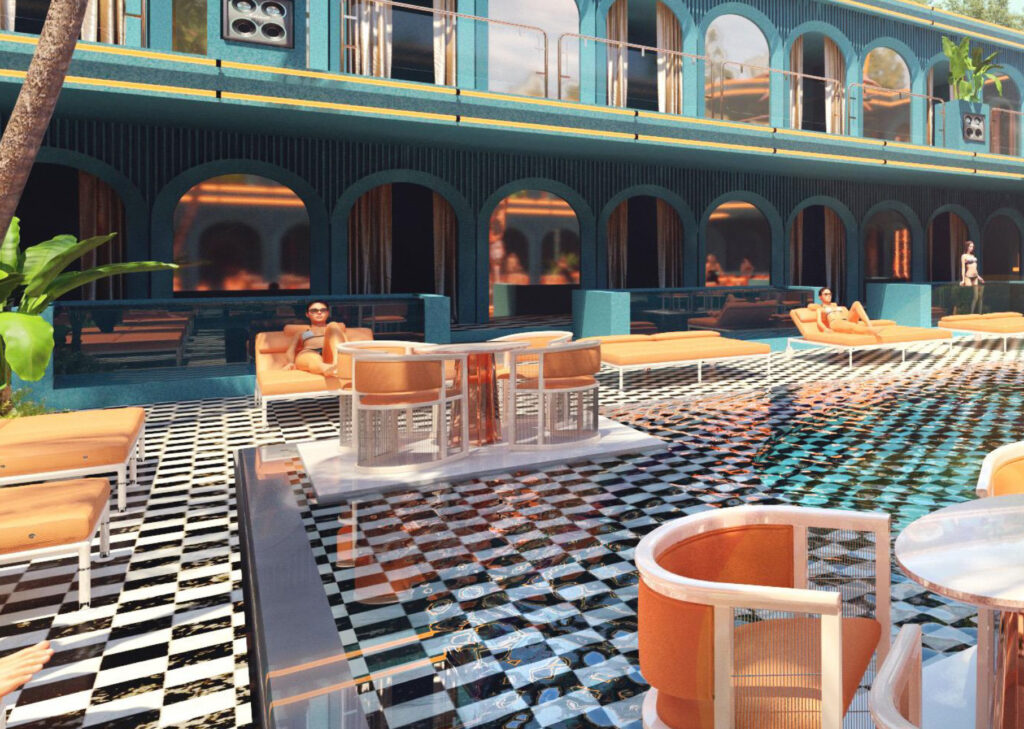 A former warehouse, Sekai Night and Day's new home is being completely rebuilt and reimagined to wow as a regional destination for world-class DJs, dancing, lounging and private events. Tropical Art Deco inspiration is evident throughout with a primary color palette of teal, black, white and gold; arch accents; plus plaster, mirrored and ribbed wall surfaces.
Advanced lighting, video and audio elements are at the forefront of differentiating Sekai Night and Day in the city, and to ensure an optimal and highly memorable experience for patrons and performers, Sekai Hospitality has partnered with Ireland-based Audiotek, a highly sought-after global specialist in designing high-end systems with clients including Pacha Ibiza, OMNIA Dayclub in Bali, plus Wet Republic, Hakkasan and OMNIA in Las Vegas. Additionally, French manufacturer L-Acoustics played a key role in the sound system.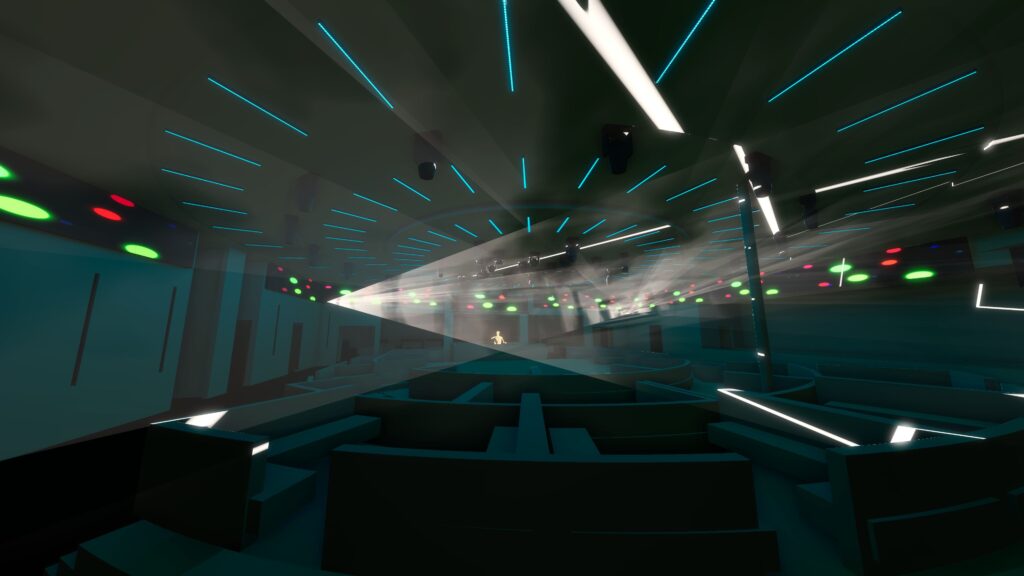 Beyond the eye-catching exterior, dripping in specially designed illumination after dark, the approximately 10,000-square-foot main room comes into view with a ceiling that soars to nearly 20 feet, supporting a dizzying array of tech, including 200 LED strips and moving light heads. Black mirrored walls act as a galactic tapestry of projected, twinkling stars, creating a shimmering backdrop. Sixty feet of curved LED screens span above the nearly 200-square-foot DJ booth, which also opens to the Sekai Pool Deck and is framed by exterior access points on either side.
According to Sekai Hospitality Partner Robert Gamch, who was previously based in Las Vegas, where he served as the Executive Director of VIP Marketing for Hakkasan Group, and prior to that, Vice President of Marketing at Light Group, "From premium table service featuring expedited entry to a dedicated server helping to create customizable moments for any occasion, Sekai seeks to create unforgettable experiences through its VIP offerings."
Stadium lounge seating for 27 VIP tables provides prime people-watching opportunities, along with unobstructed views of the central, circular dancefloor and DJ. Another focal point is the 50-foot bar, wrapped in copper and topped by black marble with gold veining, complementing the marbleized black tile floor.
Encompassing approximately 10,000 square feet of decking – clad in dramatic, large format, black and white checkerboard tile – the lushly landscaped pool area is wrapped on three sides by an additional 6,000 square feet of covered and indoor space. To access the one-of-a-kind, oasis-like venue, guests pass under a second LED screen – 20 feet in length – that runs over the top of the exterior side of the DJ booth. A dedicated outdoor entry is available for private events and special arrivals.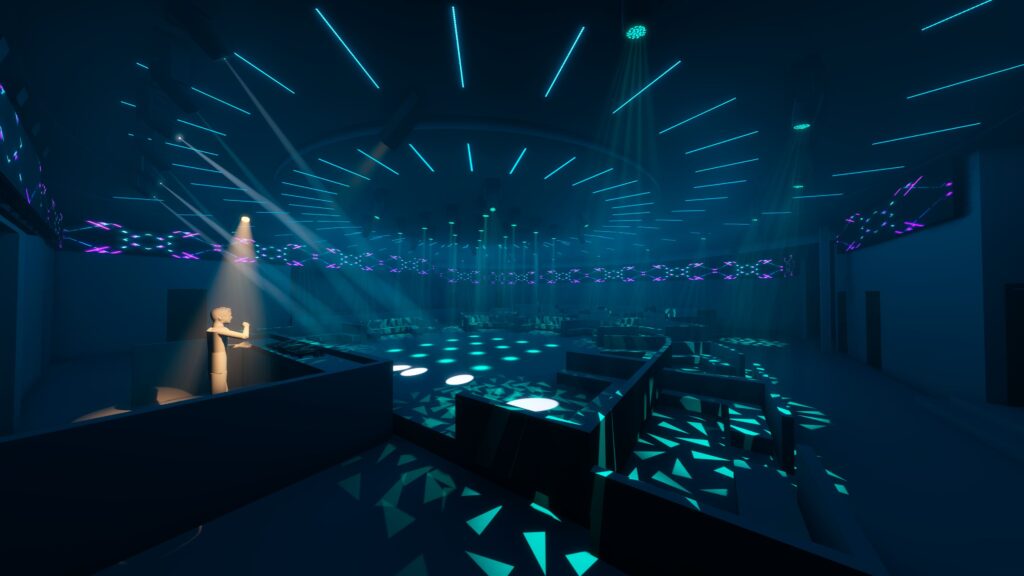 To the right, a 30-foot patio bar serves the base of an expansive, second-story sundeck with five daybeds. Directly ahead are 12 of the 16 cabanas (one handicap accessible). Ranging in size from just over 100 to 120 square feet and accommodating up to a dozen guests independently, a portion the cabanas can be combined for larger gatherings. Featuring glass balconies with gold railings, they are each fully equipped with a sectional sofa, fan, TV and safe.
To the left, the remaining ground floor cabanas are capped by the private, 1,200-square-foot Atrium Lounge. The open-air space with its own full bar offers an ideal perch above the pool and DJ booth for groups up to 100.
Pool Deck seating options include 13 tables and five daybeds. And for those who forgot their suits, a vending machine will offer logo swimwear.
Other amenities catering to patrons and event guests include a full catering kitchen, concealed green room set to welcome an array of top talent in style and valet staffed bathrooms.
Opening hours are 10 pm to 2 am Friday and Saturday nights. For more information or to reserve seating, please visit www.sekaihospitality.com, email info@sekaihospitality.com or call 281.888.5077.