The Hawthorne Luxury High-Rise Breaks Ground in Tanglewood
The 17-story Condo is the first developed in the area in 40 years
On August 18, Pelican Builders broke ground on The Hawthorne, located at 5656 San Felipe, an understatedly elegant 17-story high-rise condominium.
During a morning outdoor ceremony, Pelican Builders Founder Robert Bland, President Derek Darnell, and Ranman USA founders Vicente Rangel and Alejandro Tortoriello placed shovels into the ground and celebrated the highly anticipated construction phase of the forthcoming west Houston project.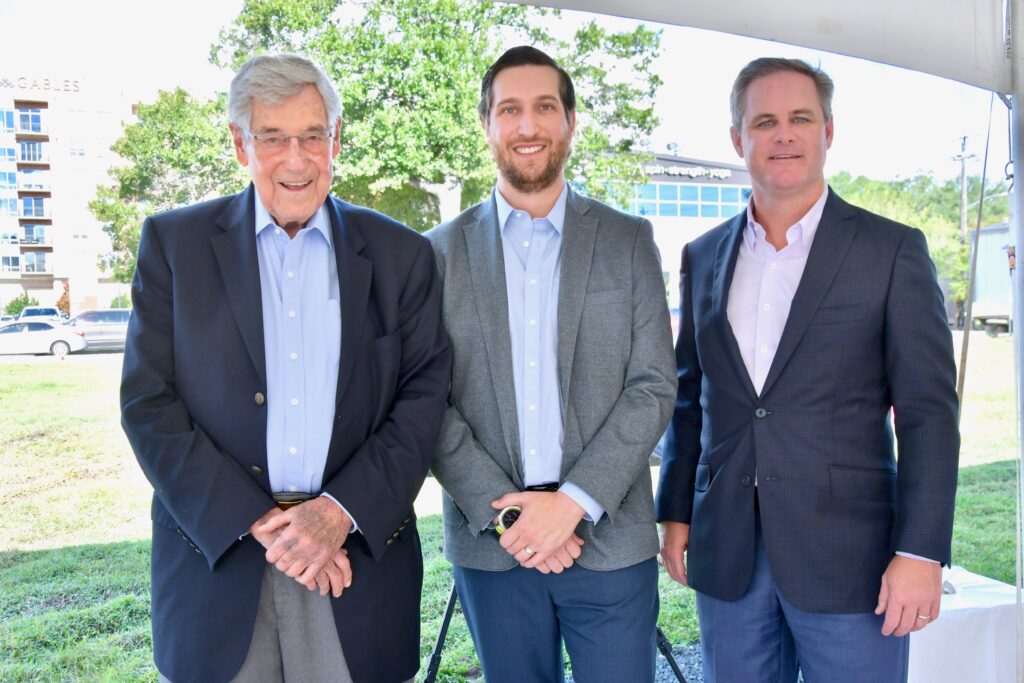 Also in attendance were Lauren Rottet and Amber Lewis from Rottet Studio Interior Design, team member executives from Kirksey Architects, and representatives from Ludlow & Associates Construction. Douglas Elliman Development Marketing Texas, which leads all sales and marketing efforts at The Hawthorne, orchestrated the groundbreaking event.
Pelican Builders – one the most active high-rise condominium developers in Houston in the past 20 years – was drawn to the project for the opportunity to deliver a quality condominium option in the underserved area west of the 610 Loop that would appeal to downsizing residents in Tanglewood, Briarcroft, Briargrove, and the Memorial Villages. To that end, The Hawthorne is the first condominium in 40 years to be developed in the middle of these surrounding neighborhoods.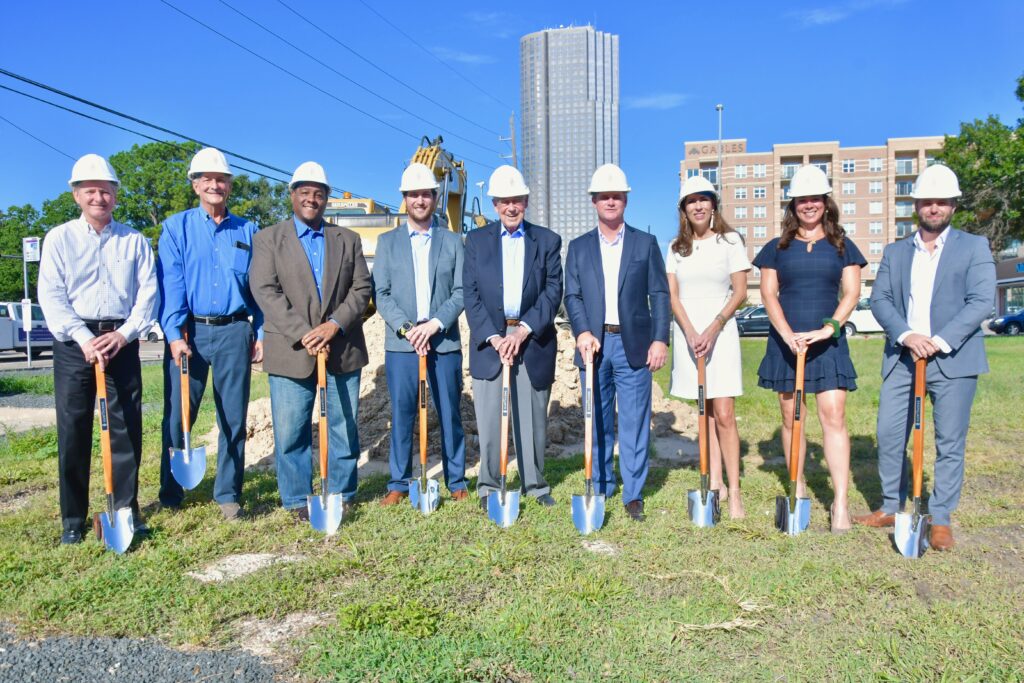 "This morning's groundbreaking at The Hawthorne represents our unwavering commitment to this project and our intent to deliver the only condominium option for the longstanding, surrounding single family neighborhoods. Residents in these neighborhoods west of the 610 Loop have historically had to explore moving closer to the Galleria area or the Inner Loop for this lifestyle. Now the residents can stay in their same neighborhood and live easier as they enjoy the next chapter of their lives." emphasized Pelican Builders President, Derek Darnell.
He added, "We have assembled a first-rate team that will now execute the vision of this world-class building and bring its unrivaled attributes to life."
The only luxury high-rise condominium project to begin construction in the Houston area in 2021 as of August, the 67 residences within the Kirksey-designed property will each boast spacious outdoor terraces, expansive interiors, and public indoor / outdoor areas designed by internationally acclaimed Lauren Rottet of Rottet Studio.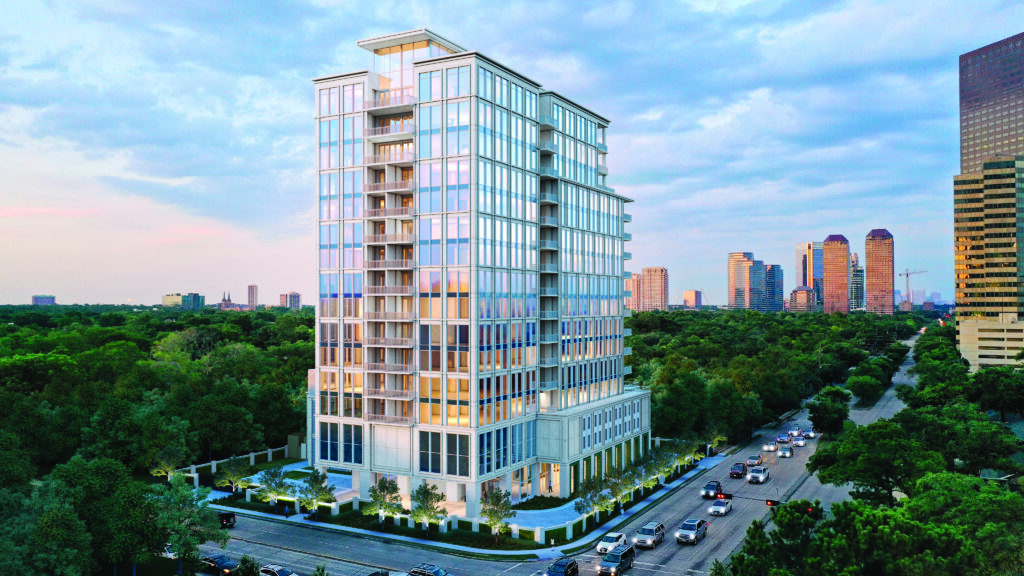 In keeping with Tanglewood developer William Giddings Farrington's original plan for the neighborhood, Rottet is placing a premium on green spaces at The Hawthorne – so named for Nathaniel Hawthorne, the author of Farrington's daughter's favorite childhood book, Tanglewood Tales – starting with the building's dramatic port-cochère, which will be surrounded by views of greenery set behind an ivy-clad privacy wall lined with live oak trees.
The resident room will boast additional green elements, while the pool deck will be appointed with chaise lounge chairs on lawn areas, rather than hardscape. All told, Rottet's distinct design approach reflects her commitment to improving the human experience through the built environment, and her evergreen vision for The Hawthorne will be no exception.
"Unique to Houston's expanding luxury condo market, The Hawthorne truly embraces Tanglewood's storied evergreen aesthetic while delivering unmatched service to future residents and their guests. Douglas Elliman Development Marketing Texas is eager to continue working alongside Pelican's incredible development team as the next exciting phase of the project begins," said Jacob Sudhoff, CEO, Douglas Elliman Texas. "Tanglewood property valued over $1,000,000 has experienced dramatic appreciation nearing 25% over the last decade, making the opportunity to purchase at The Hawthorne attractive for primary residents and investors alike."
Starting at $1.2 million with an average size of 2,705 square feet per residence, all luxury homes in the pet-friendly building will come with amenity-rich features and services, including large terraces with pet porch potties and a 67-foot lap pool surrounded by lush landscaping located on the fifth floor.
The building's Fifth Floor Oasis will also be home to a dedicated fitness center and a resident lounge complete with a bar, fireplace, game tables, coffee area, and catering kitchen. Residents can additionally look forward to an incomparable minimal-stress, clean, and orderly lifestyle courtesy of 24/7 concierge, valet, and porter service.
For more information, please call 713-600-5090 or visit www.hawthornehouston.com.
Photos courtesy of Alex Montoya