40th ANNIVERSARY NUTCRACKER MARKET – THE REDO
Houston Ballet Nutcracker Market celebrates 40 years of tradition and holiday cheer
with the return of in-person shopping
Cue the music and roll out the red carpet! This November 11-14, Nutcracker Market triumphantly returns to NRG Center to usher in Houston's holiday season and celebrate in-person and in style for the 40th Anniversary Nutcracker Market – The Redo. While 2020 officially marked the 40th year of Nutcracker Market, the pandemic-induced virtual market prevented festivities fitting of such a milestone.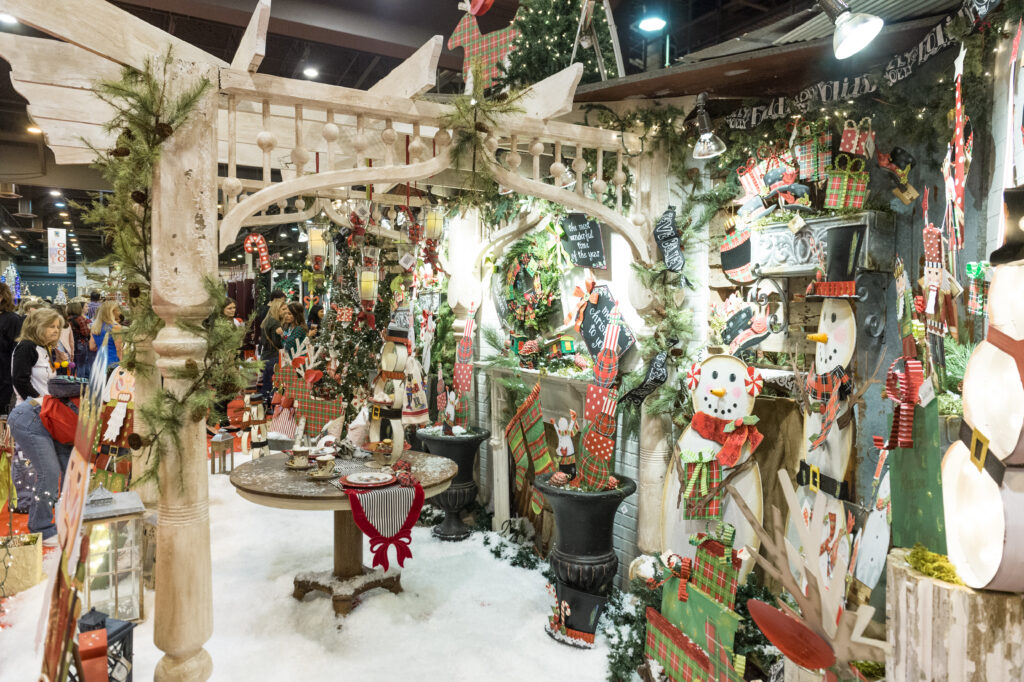 "Forty years is such a momentous occasion, especially after the challenges of last year," said Patsy Chapman, CEO of the Houston Ballet Nutcracker Market. "I cannot wait to stand in the main aisle of the Market and simply enjoy the undeniable spirit of this event. We are thrilled to have this time to appreciate and celebrate so many years of unforgettable memories and to continue this tradition which has been so enthusiastically embraced by our community."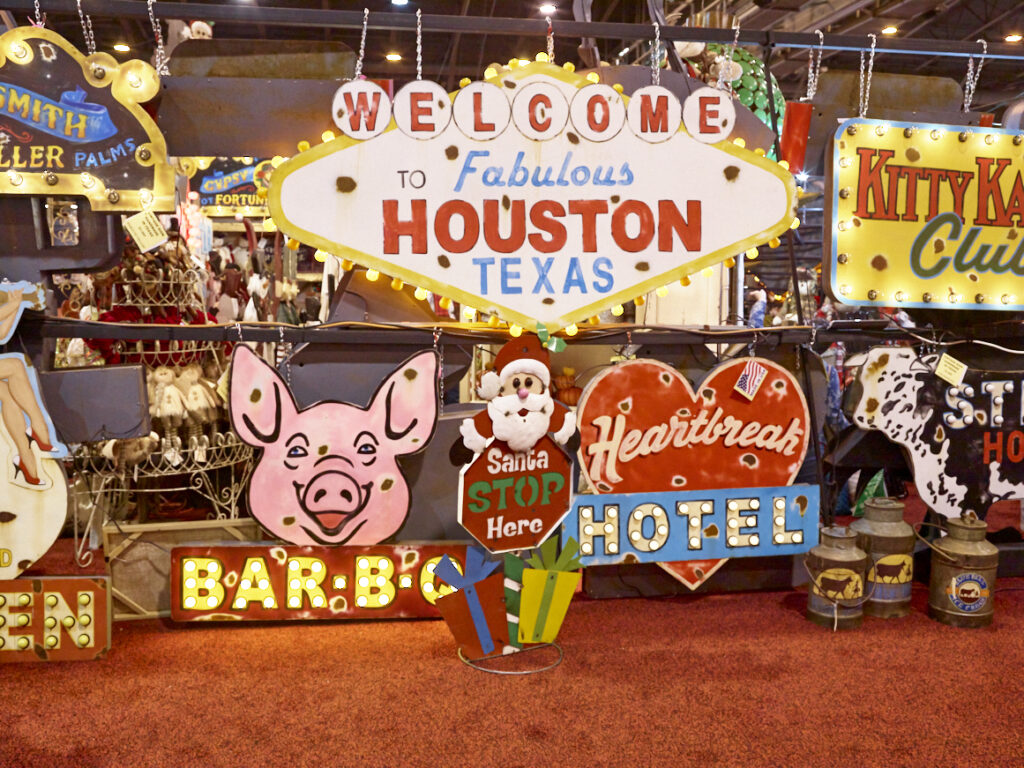 The Houston Ballet Nutcracker Market has grown exponentially over the last four decades, from its humble beginnings as a church bazaar in 1981 to the annual extravaganza it is today – attracting more than 100,000 shoppers and clocking in as the second-largest fundraising event at NRG Park.
Nutcracker Market selectively curates their merchant list each year – blending long-running fan favorites alongside exciting new shops for an experience which is both familiar and fun. Apparel, accessories, jewelry, gourmet food, home and holiday décor, toys, kitchen wares, and gifts fill the halls of NRG Center.
This year's Market already has more than 265 booths on the books, including more than 50 new merchants. Those making their November Market debut include C. Shel Shop with their bead and shell jewelry bar; Christmas Place, the largest Christmas store of the South; Deadwax Art's hand-carved art, crafted from vinyl records; authentic oils, olives, and other flavorful goods from Lakonia Imports; elegant and one-of-a-kind writing instruments from Pens by Mike; luxury bath and body products from Willow Hill Soap Company, and more.
Seasoned Nutcracker Market shoppers can expect The Round Top Collection, The Royal Standard, Texas Tamale Company, Paul Michael Company, and many other of the big-name merchants to be on hand. Houston Ballet's Nutcracker Boutique will return once again to showcase their namesake product, and pasta sauce afficionados can rest assured that Donne Di Domani will be standing by with their famous sauce to refill pantry shelves. For shoppers who like to plan a head, a full list of merchants is available at www.nutcrackermarket.com.
Houston Ballet Nutcracker Market is an annual fundraiser that allows shoppers to give back to the Houston Ballet Foundation, its Academy and scholarship programs. Eleven percent of all merchandise sales, plus the proceeds from admission and special event tickets, stays right here in Houston to support various programs of Houston Ballet and its Academy. Since its inception, Nutcracker Market has contributed $ 75.3 million to the Houston Ballet Foundation.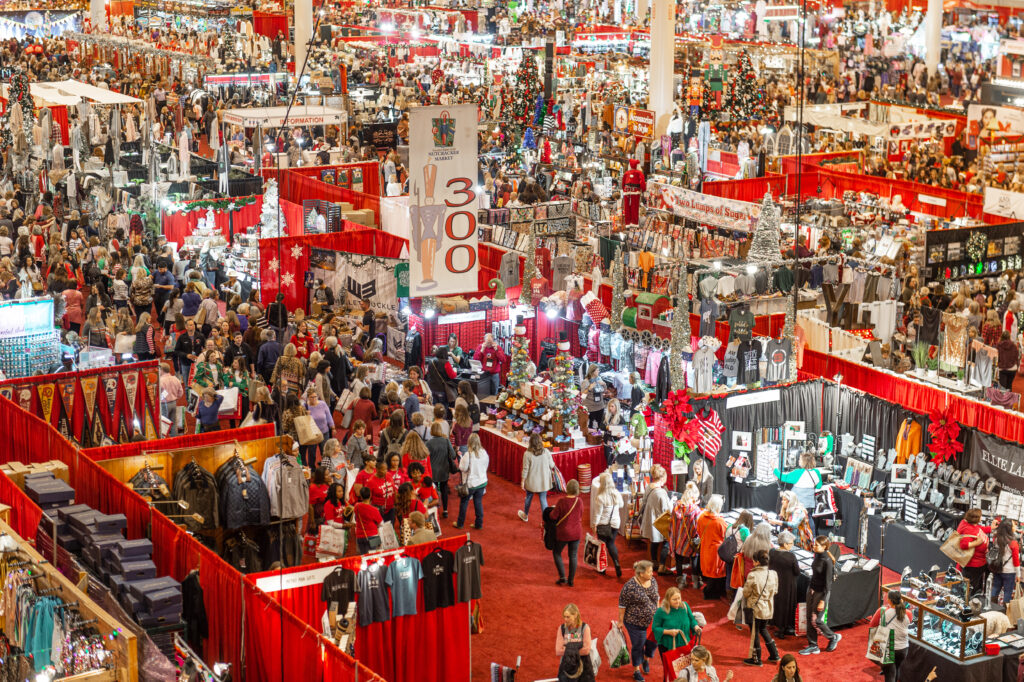 With the funds raised in 2019, 70,134 Houston-area students were exposed to ballet through the Academy's Education and Community Engagement programs, $709,306 was awarded to approximately 217 students this past season to continue their dream of studying dance at Houston Ballet Academy, and students from nearly 297 Houston-area schools and community centers got their first opportunity to see ballet and hear from dancers through free programming, performances and classes at Houston Ballet's prestigious Center for Dance.
On August 16, discount General Admission tickets go on sale at Ticketmaster.com. Discount tickets may also be purchased at participating H-E-B Business Centers beginning October 11. Special event tickets (Wells Fargo Preview Party, Saks Fifth Avenue Fashion Show and Luncheon, Macy's Fashion Show and Luncheon), Early Bird, and group General Admission tickets can be purchased now by calling 713-535-3231.
The Nutcracker Market Raffle, located in the main aisle and open during all four days of the Market, is sponsored this year by Nan and Company. Prizes include everyone's favorite items – a Dine Around gift card package (valued at $4,500+), a $1,000 Macy's gift card, and more!
MARKET DATES/HOURS
November 11-14, 2021
· Thursday, November 11 – 10:00 a.m. – 8:00 p.m.
· Friday, November 12 – 10:00 a.m. – 8:00 p.m.
· Saturday, November 13 – 10:00 a.m. – 6:00 p.m.
· Sunday, November 14 – 10:00 a.m. – 5:00 p.m.
TICKETING
Discount General Admission tickets available at Ticketmaster.com beginning August 16
Discount General Admission tickets at H-E-B Business Centers beginning October 11
General Admission tickets are good for one-day admission only
$20 (cash or check only) at NRG ticket windows during Market days – ATMs available onsite
All persons regardless of age are required to have a ticket
Early Bird tickets are $50 and can be purchased by calling 713.535.3231 by November 6, 2021.
Early Bird and General Admission tickets may be purchased at the door at NRG Center Nov. 11-14.

Early Bird tickets allow for 8:30 a.m. admission on Thursday, November 11 and Friday, November 12 as well as repeat admission all four days of the Market.
There is a check-in area near the entry for strollers, carts, rolling bags and wagons as they are not permitted inside. Wheelchairs and walkers are permitted. Pets are not allowed. For more details, visit the Market's Accessibility webpage here.
Please note, Nutcracker Market will follow all CDC health and safety guidelines in place at the time of Nutcracker Market.
SPECIAL EVENTS
Special event tickets are good for repeat admission all four days and early 8:30 a.m. admission on Thursday and Friday.
Wells Fargo Preview Party
Wednesday, November 10, 6:30 p.m. – 10:00 p.m.
Tickets start at $250
Saks Fifth Avenue Fashion Show and Luncheon
Thursday, November 11, 10:15 a.m. – 12:30 p.m.
Tickets start at $150
Macy's Fashion Show and Luncheon
Featuring the Macy's Fragrance Pop-Up Shop
Friday, November 12, 10:15 a.m. – 12:30 p.m.
Tickets start at $150
For more information about tickets, call 713-535-3231 or visit www.NutcrackerMarket.com.
Photos: Jennifer Greene (HoustonBallet)