Emancipation Park's 149th Annual Juneteenth Celebration presented by #WEAREJUNETEENTH Virtual Experience
#WEAREJUNETEENTH, a national campaign, celebrates Juneteenth and its connection to the African American experience including the history, traditions, heritage, and culture

Participate through now through Saturday, June 19th
#WEAREJUNETEENTH is a digital platform that provides an opportunity to communicate, share, acknowledge and recognize the significant contributions African Americans have made to help shape American culture and society. The campaign is a collaborative movement that highlights the strides and impact African Americans are making toward their own economical, educational, and political advancements.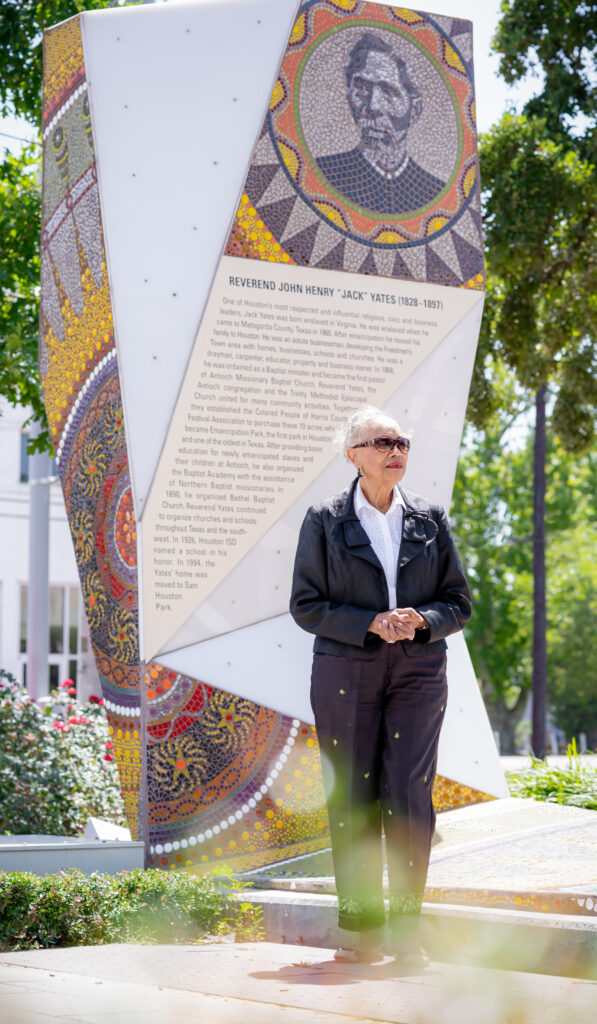 Last year's #WEAREJUNETEENTH virtual experience reached over 250,000 people globally with more than 25,000 people engaging with our content digitally.
During the campaign Emancipation Park Conservancy will provide the community members a chance to win branded EPC collateral including a backpack filled with wristbands, lanyards, pencils, and more. Additionally, EPC is giving back by supporting two local businesses and purchasing a few items to include in the contest. To qualify for the giveaways, participates must make sure to follow EPC at epconservancy on either Facebook, Instagram or Twitter, like our giveaway post, share a photo with the postcard explaining what #WAJ means to them, and use hashtag #WEAREJUNETEENTH! 25 winners will be selected.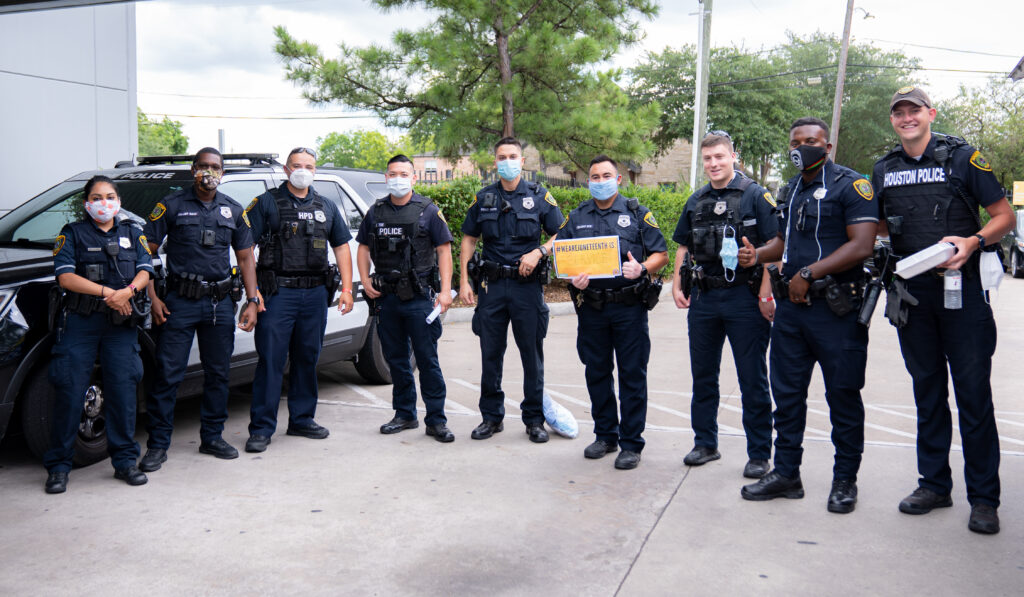 As part of the #WEAREJUNETEENTH campaign, the community is invited to support Emancipation Park Conservancy by participation in a virtual volunteer project. Your support is instrumental in helping the Conservancy enhance its educational, and informative virtual tour that highlights the culture and significance of the historic Emancipation Park. The result of this project will help us fulfill our mission: to enhance Emancipation Park by preserving its integrity and enriching its heritage as an international landmark. Visit https://tinyurl.com/VirtualVolunteerDay for more information.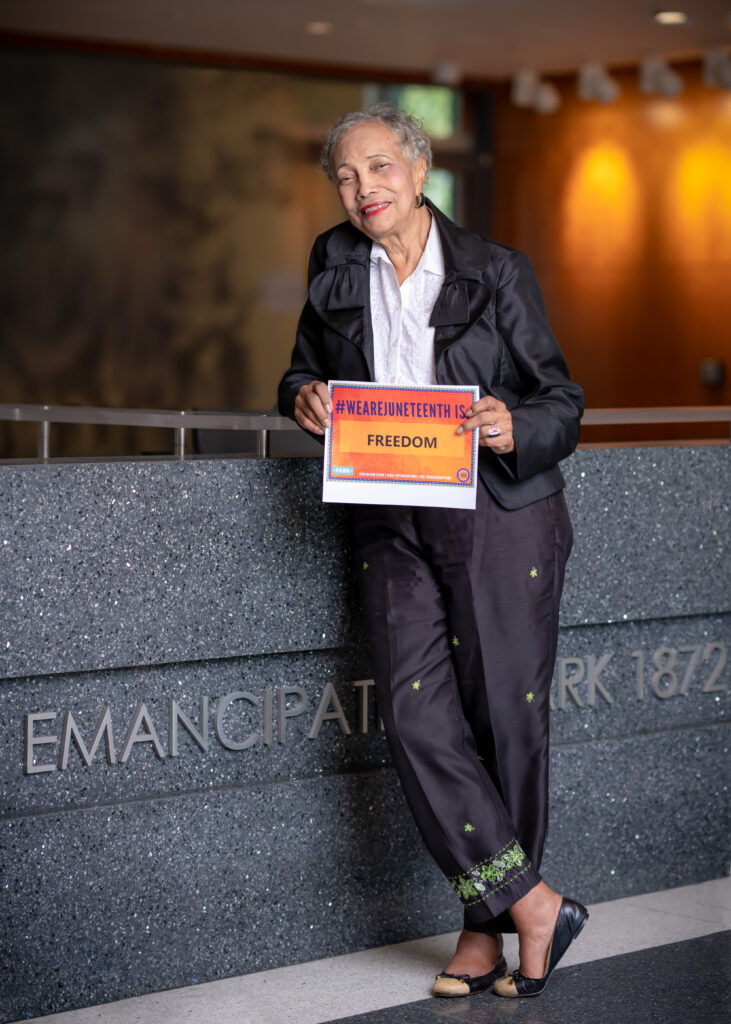 UPCOMING EVENTS
Wednesday, June 9, 2021; #WEAREJUNETEENTH IS CULTIVATING RELATIONSHIPS; 6:30 p.m. Social Justice, Reform and Community, Zoom
Join Emancipation Park Conservancy for a highly anticipated panel discussion surrounding policing in minority communities and how to improve relationships, especially in African American neighborhoods. The panelists will include Chief Troy Finner, Houston Police Department; Dr. Melanye Price, inaugural director of The Ruth J. Simmons Center for Race and Justice at Prairie View University; Dr. Howard Henderson, founding director of the Center for Justice Research at Texas Southern University; Dr. Dameion Cook, founding principal of Mickey Leland College Preparatory for Young Men and moderator, KPRC 2 News Anchor, Khambrel Marshall. Connect https://tinyurl.com/SocialJusticeandCommunity.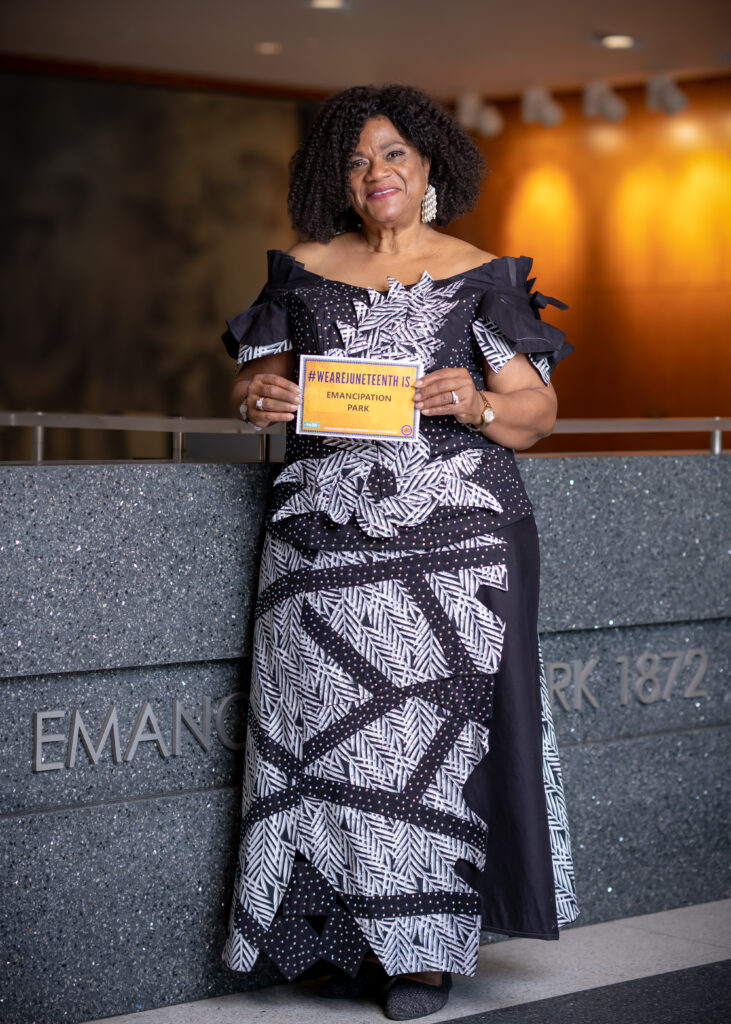 Thursday, June 10, 2021: #WEAREJUNETEENTH IS HISTORY; 6:30 p.m. Lee Daniels' The Butler, Teleparty (formerly Netflix Party)
Join Emancipation Park Conservancy for an educational and fun family night to celebrate Juneteenth and African American history. Lee Daniels' The Butler, featuring an all-star cast including Oscar and Golden Globe Award winner Forest Whitaker and Oscar nominated Oprah Winfrey, is loosely based on the real life of Eugene Allen, who worked in the White House for decades; an African American who is a witness of notable political and social events of the 20th century during his 34-year tenure serving as a White House butler. Visit https://tinyurl.com/NetflixTelepartyTheButler.
Friday, June 11, 2021: #WEAREJUNETEENTH IS SUPPORT; 1:00 p.m. Emancipation Conversations: Minority Nonprofits and Philanthropy, FB
Join Emancipation Park Conservancy for an insightful discussion presented by Shell with Darren Walker, president of the Ford Foundation, a $13 billion international social justice philanthropy. Tune in as Melanie Lawson, ABC 13 news anchor, moderates the conversation surrounding corporate responsibility and giving back to minority nonprofits. Go to https://tinyurl.com/EmancipationConversations.
Saturday, June 12, 2021: #WEAREJUNETEENTH IS HEALTH AND FITNESS; 10:30 a.m. Get Fit in the Tre: Zumba, Facebook
Join Emancipation Park Conservancy on Facebook live for a high-energy, fun and interactive virtual Get Fit in the Tre Zumba session. Led by wellness partner, FixMix Communities, this session is great for all ages and fitness levels. Get ready to dance while enjoying a full body workout to the upbeat Latin vibes of Zumba music. Invite a friend or family member to join us!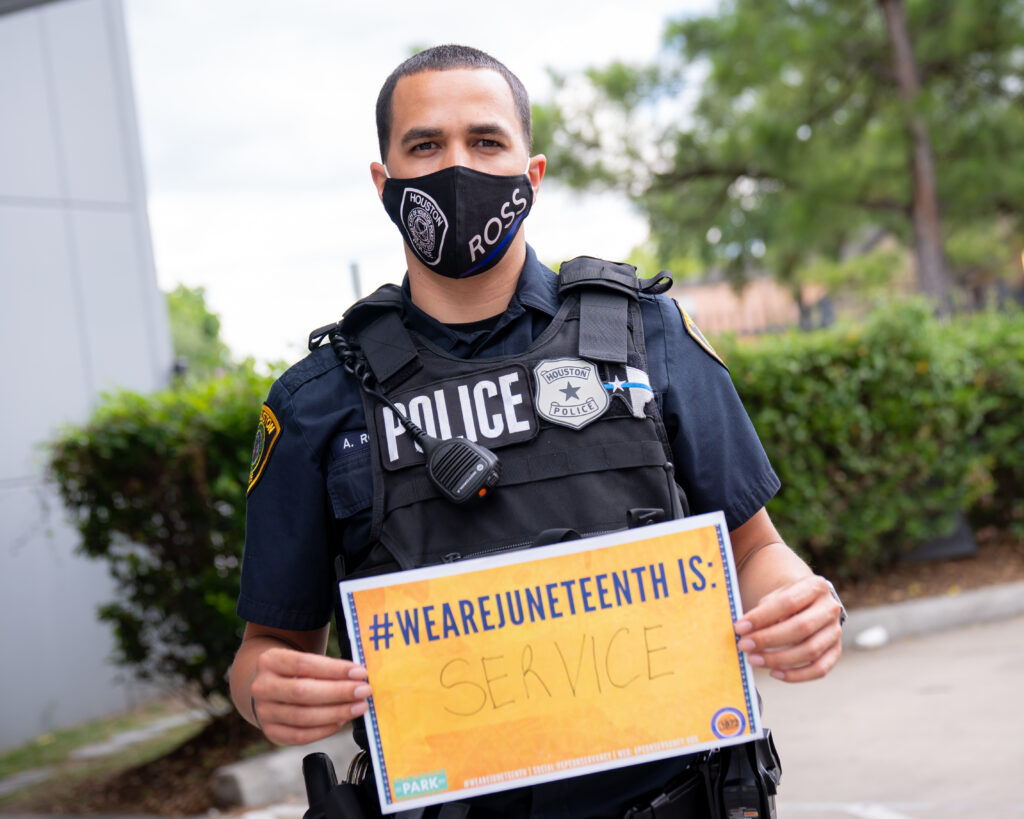 Saturday, June 12, 2021 (Celebration): #WEAREJUNETEENTH IS TRADITION; 10:00 a.m. Back Down Memory Lane: Juneteenth Virtual Parade, Social Media
We cannot celebrate Juneteenth without a virtual parade! Join in as we take a walk down memory lane to some of our favorite Juneteenth Parades so far! Juneteenth parades in the Historic Third Ward started in the late 1970's by Reverend C Anderson Davis. It was revived by Friends of Emancipation Park (now known as Emancipation Park Conservancy) in 2008 and has become a tradition in the community. The parades have included dancers, bands, vehicles, floats, performers, and much more. The best part is people coming together for a common purpose, to celebrate Juneteenth! Video credits: Kjiana Wiseman and Dorris Ellis.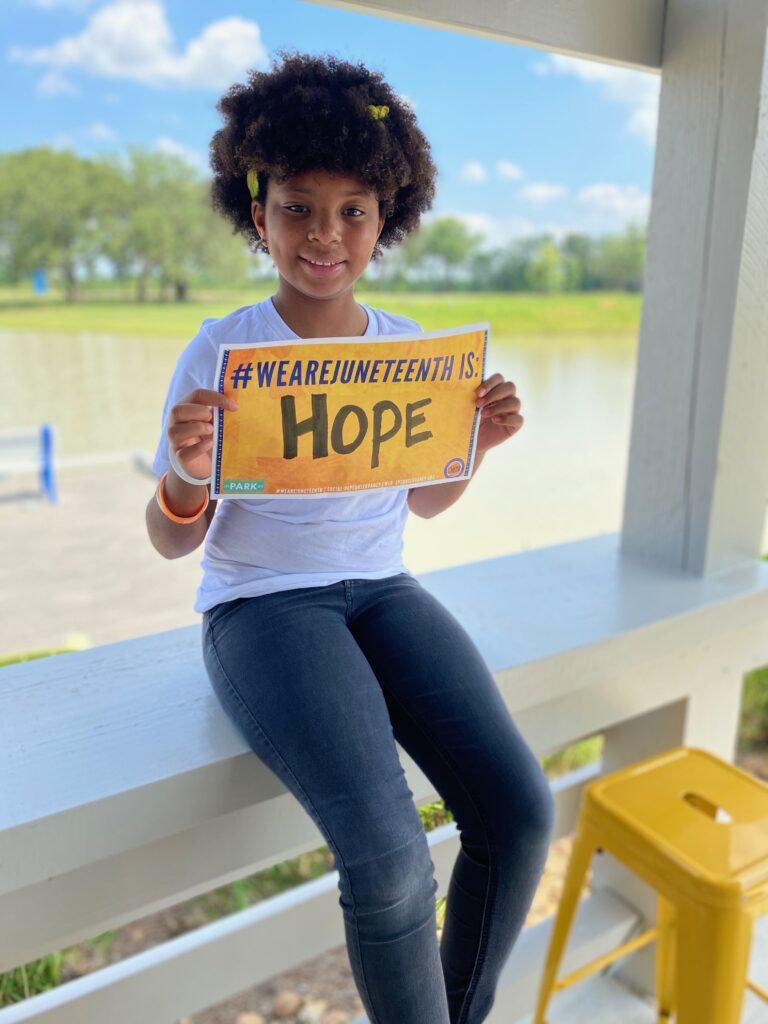 Monday, June 14, 2021: #WEAREJUNETEENTH IS ENTREPRENEURSHIP; 6:30 p.m. Small Business Level up and Pivot, Zoom
Join us as we host a live discussion on Zoom with Turkey Leg Hut, Houston Sauce Co., Crumbville, Emancipation Economic Development Council (EEDC), and webinar sponsor Cadence Bank surrounding small businesses best practice for success during this unprecedented time. The discussion will focus on how these three thriving businesses have pivoted during the pandemic and general practices businesses should consider for long term success including business credit, setup and paperwork, and brand reputation. Visit https://tinyurl.com/SmallBusinessLevelUpAndPivot.
Tuesday, June 15, 2021: #WEAREJUNETEENTH IS MINISTRY; 10:00 a.m. Church and the Community: Exploring the Role of Black Clergy, Facebook
For centuries the black churches have stood as the center of the community, acting as pillars and lighthouses that echo the voice of the people. Tune in to hear from six Third Ward pastors who share their experiences and testimonies to the purpose and meaning of the black church in the black community from the past enduring and persevering through to today. Learn more about the vital role the black church plays in assisting with economic, financial, and mental health resources to the community. Go to https://tinyurl.com/ChurchAndTheCommunity.
Wednesday, June 16, 2021; #WEAREJUNETEENTH IS ECONOMIC EMPOWERMENT; 6:00 p.m. Commerce and Community: Emancipation Avenue, Zoom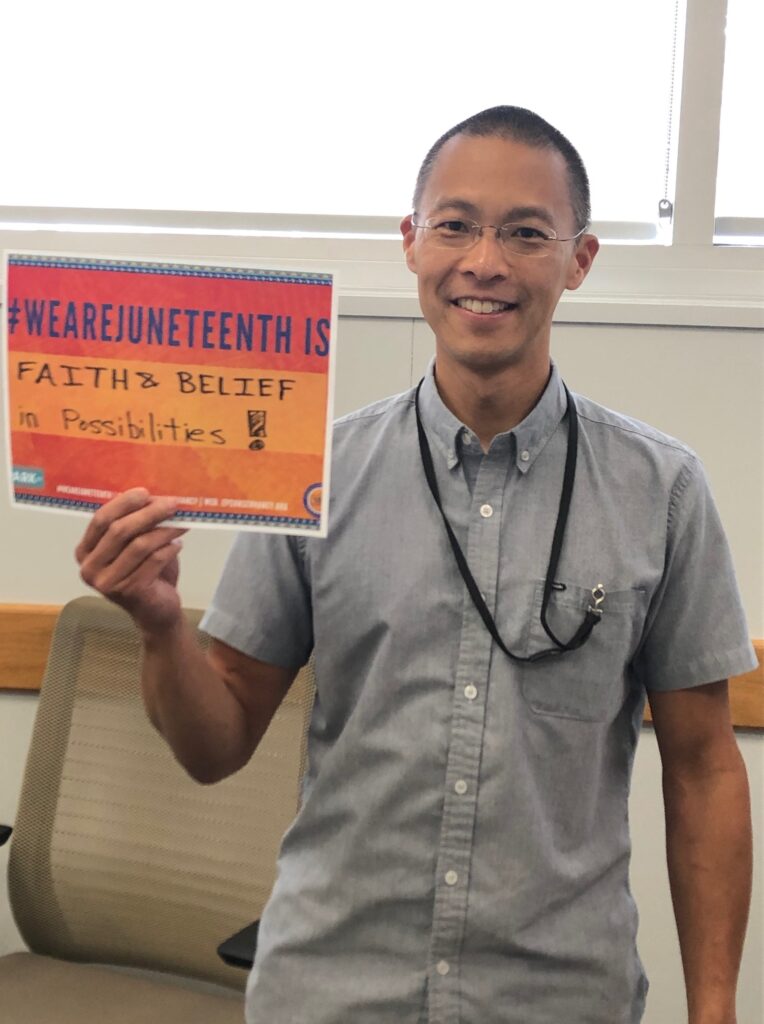 Join Emancipation Economic Development Council, EPC, Houston Southeast, and Main Street for an informative panel discussion regarding Emancipation Avenue and development plans for the area.
Thursday, June 17, 2021: #WEAREJUNETEENTH IS ANCESTRY; 2:00 p.m. Beginning African American Genealogical Research, Zoom
Are you curious about your ancestry lineage and story? Join Emancipation Park Conservancy and historian, Debra Blacklock Sloan as she discusses basic genealogical research such as phases of research, benefits, and challenges; census information; records to research and where to find them; genealogy websites; suggested reading; and a list of "how-to" resources. https://tinyurl.com/GenealogicalResearch.
#WEAREJUNETEENTH IS AWARENESS: 11:00 a.m./6:30 p.m. Youth Mental & Physical Health: Stress & Coping during COVID19, Facebook Live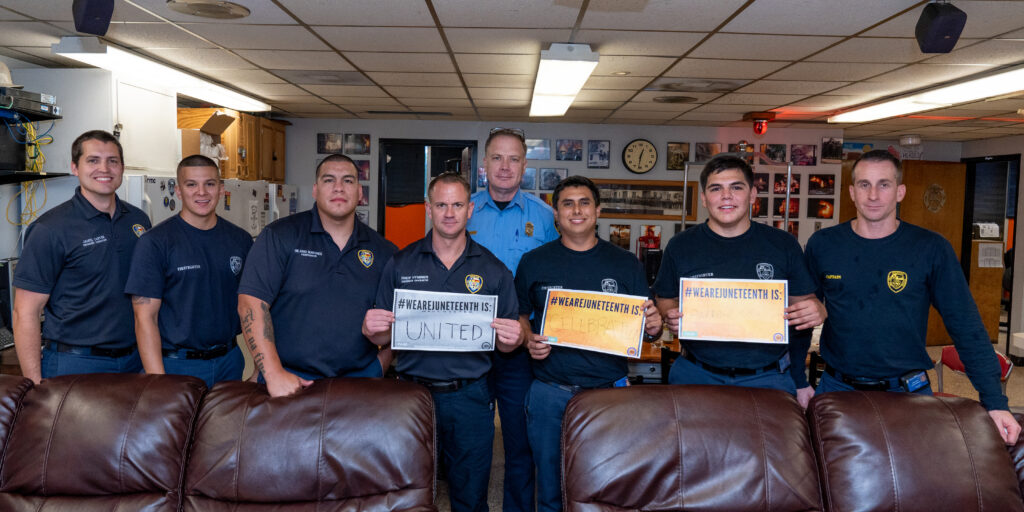 Join us in this empowering, encouraging, and engaging youth program as Dr. Cheryl Ivory, LPC-S, Life after Life shares practical ways youth can identify and cope with social isolation, stress, and anxiety during the pandemic. After the discussion, kids can participate in a fun, kid-friendly interactive workout session with TRX Group Certified and NCSF Certified Personal Training, Richard "RichSoFit" Dora. We look forward to welcoming everyone back to the Emancipation Park once it reopens to the public!
Friday, June 18, 2021: #WEAREJUNETEENTH IS GENERATIONAL; 11:00 a.m. – 2:00 p.m. Juneteenth Story Jam, Social Media
Join shining star scholars of Houston's historic Third Ward elementary schools Beatrice Mayes Institute, Blackshear Elementary, Thompson Elementary, and Yellowstone Academy as we continue to make literacy a significant part of all communities. Enjoy this fun and educational segment as these future leaders read "Juneteenth Jamboree," a spirited and beatifically illustrated story by African American author, Carole Boston Weatherford. Emancipation Park Conservancy's African American Read-In Bookmark Program, sponsored by Baker Hughes, encourages all students to read together, centering African American books and authors.
Friday, June 19, 2021 (Juneteenth Holiday): #WEAREJUNETEENTH IS COMMUNITY; 11:00 a.m. – 1:00 p.m., Juneteenth Tradition: Meal Distribution, EP, Tuam St.
Bar-b-que, watermelon, and red soda, traditional items always included as part of Juneteenth celebration to make the day even more special and memorable. Emancipation Park Conservancy (EPC) is thrilled to offer 2000 meals to the community as part of its meal distribution for the Juneteenth holiday. EPC is partnering with Lucille's 1913 to provide the bar-b-que, H-E-B for the watermelon, Coca-Cola for the red soda, and Houston Food Bank will be providing boxes of groceries. The distribution, happening at Emancipation Park, is open to the public and registration is required. Go to https://epconservancy.salsalabs.org/wearejuneteenthiscommunity.
To volunteer for the distribution, click here: https://tinyurl.com/MealDistributionVolunteerDay  Registration deadline is Wednesday, June 16th.