Night Moves Hospitality's Space Cowboy to open on Friday, April 23
Greg Perez & Lyle Bento's first concept debuts at Heights House Hotel
Space Cowboy, located at the Heights House Hotel at 100 W Cavalcade St., will open on Friday, April 23. The first concept from Night Moves Hospitality — led by owner and beverage director Greg Perez (formerly of Monkey's Tail) and chef partner Lyle Bento (Underbelly, Southern Goods) — is a vibrant, colorful and quirky hotel bar with tropical drinks and island food. Former Monkey's Tail bartenders Samantha Ruiz, 29, and Karen Cervantes, 24, will oversee bar operations.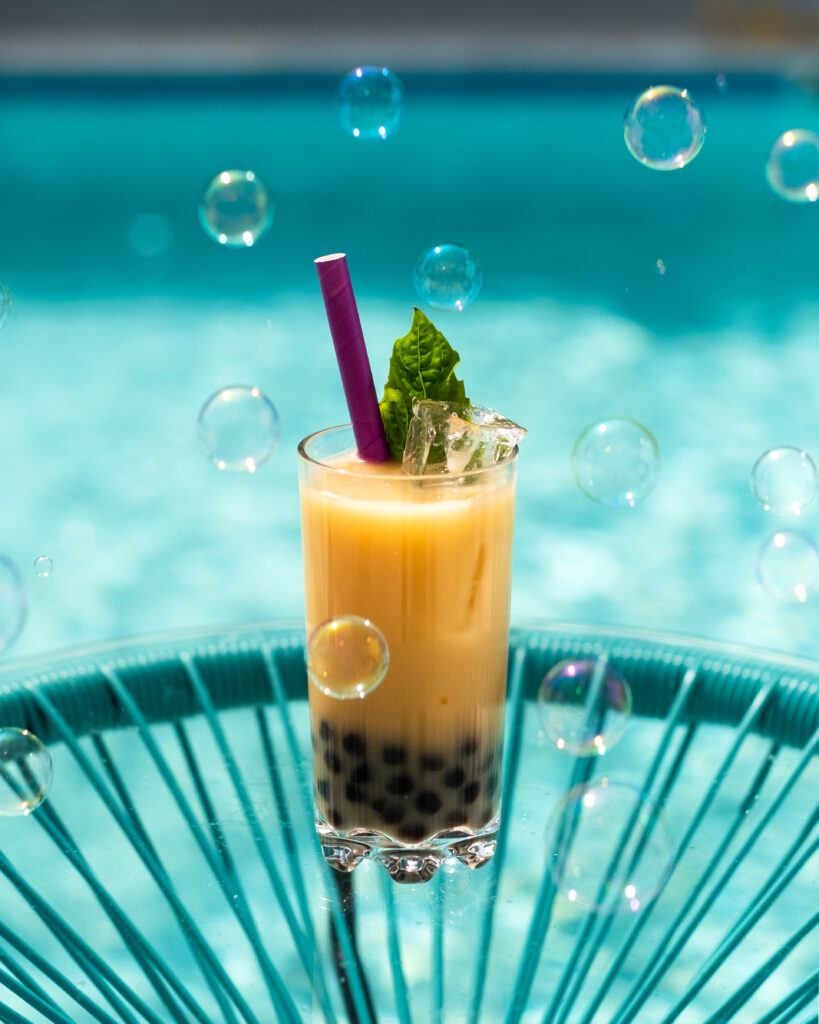 Space Cowboy features a 1,500-square-foot interior with 35 seats, including 8 seats at a wraparound bar. Outside, the property boasts a 2,000-square-foot patio and green space adjacent to the hotel pool. The green space features eclectic lounge furniture and includes a 4,000-square-foot covered area, with access to the hotel's pool and cabanas. Space Cowboy will be open to the public and hotel guests alike, with room and poolside service available to hotel guests.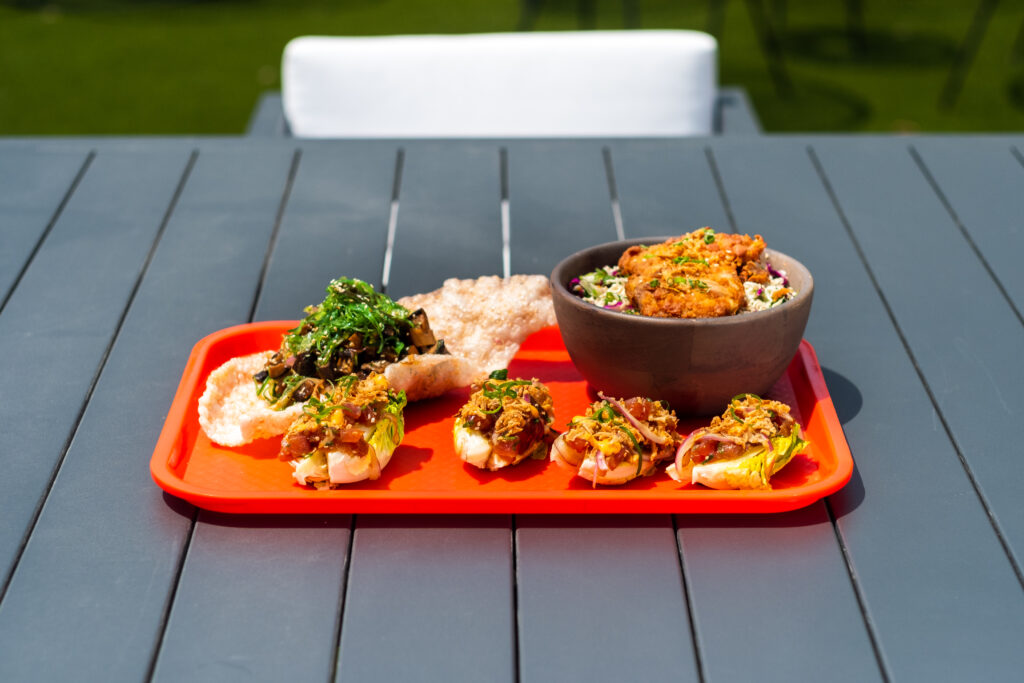 Ruiz and Cervantes' cocktail menu includes lighthearted boozy creations that are sure to cause a stir. Signature drinks on the opening menu include the Banana Hammock with Tempus Fugit Creme De Banane; Comin' 2gether with house banana rum, screwball whiskey and a papaya popsicle; El Pajaro with campari, white rum, apaluz mezcal and pineapple juice; and Cream Fortress with aguardiente, mango, kiwi, coconut, and boba. The use of biodegradable plasticware, drink pouches and large format shareable cocktails will encourage outdoor and poolside drinking and dining.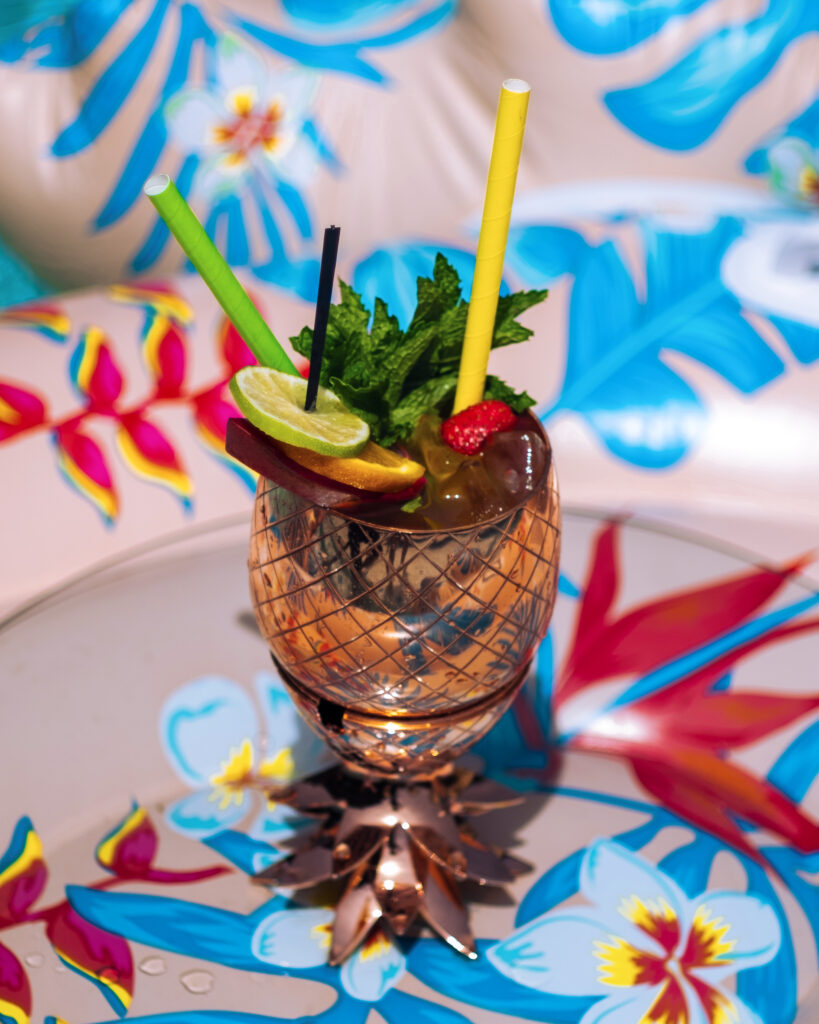 Bento's menu of island comfort food will offer chef-driven creativity at approachable prices. Inspired by his upbringing in Hawaii, the menu's influences range from the Philippines to Fiji. Highlights include Huli Huli Chicken with pineapple, onion, and Huli Huli sauce; Ahi Poke Gem with baby gem and boom boom sauce; Coconut Shrimp Bao with gulf shrimp, daikon slaw, and sweet chili sauce; Tako Sunomono with grilled octopus, cucumber, and sesame ginger vinaigrette; Lechon Kawali, fried pork belly with Filipino adobo dry rub served with sawsawan dipping sauce; and Army Rice with spam, kimchi, miso corn, American cheese and egg — inspired by Korean budae-jjigae, a spicy stew made with spam and other surplus army food following the Korean war.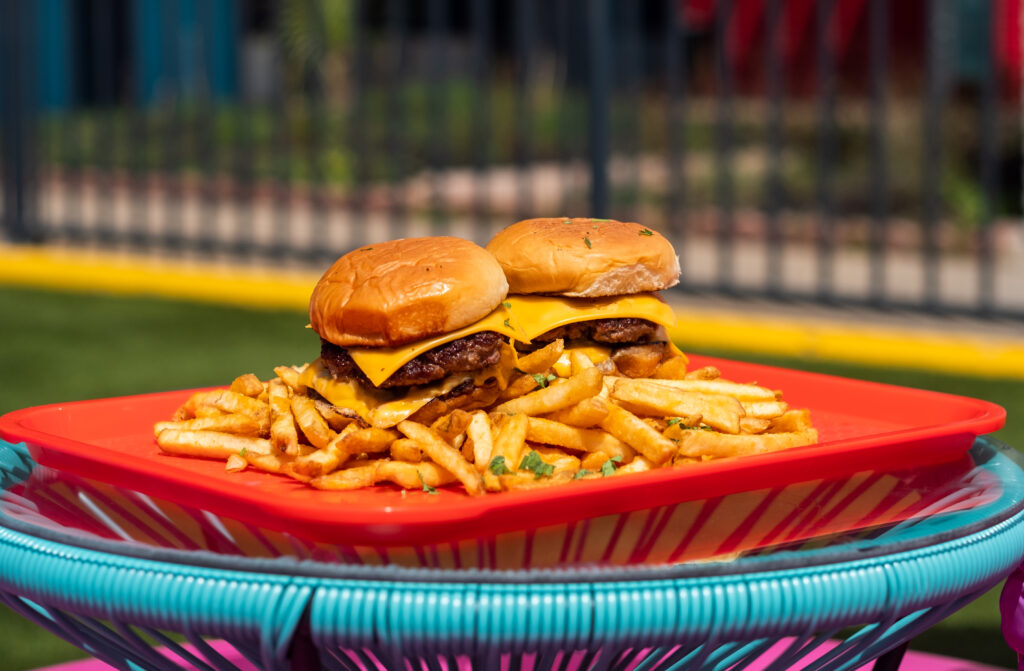 Part of a multi-million dollar renovation to the Heights House Hotel, Space Cowboy was built by Rise Construction. It is the first of at least four concepts planned for Night Moves Hospitality in 2021. Up next will be Trash Panda Drinking Club, located in the former home of Edison & Patton at 4203 Edison St., with more details coming soon.
ABOUT SPACE COWBOY
Located at 100 W. Cavalcade St. in the recently renovated Heights House Hotel, Space Cowboy is the first concept by beverage director Greg Perez and chef Lyle Bento as part of their newly formed Night Moves Hospitality group. A tropical take on the classic hotel bar, the concept serves fruit-forward boozy cocktails and island comfort food inspired by Bento's Hawaiian upbringing. Featuring a pool-adjacent 2,000-square-foot patio, Space Cowboy is part staycation getaway, part local watering hole. The bar will be open from 4 p.m. to 2 a.m., seven days a week.
For more information, visit https://www.instagram.com/spacecowboyhou/.
Photos by Dylan Scardino