Celebrate Mother's Day with Taco Cabana's #MamaNeedsMargaritas Social Media Giveaway
-Enter #MamaNeedsMargaritas Through May 10, 2021 for a Chance to Win One of 12 Prizes-
Enjoy MargaritaPalooza's Featured Violet Margarita for $2 and a Limited-Time Only Mother's Day Food Bundle for $19.99
Taco Cabana invites its fans to share why their #MamaNeedsMargaritas on their social media platforms to enter for a chance to win one of 12 great prizes. The #MamaNeedsMargaritas social media giveaway will run through May 10, 2021, and up to 12 winners will be selected and notified on May 12, 2021. To enter, participants must post a photo or video to Facebook or Instagram showing why "mama needs margaritas," and tagging @TacoCabana and #MamaNeedsMargaritas and #Sweepstakes in their post.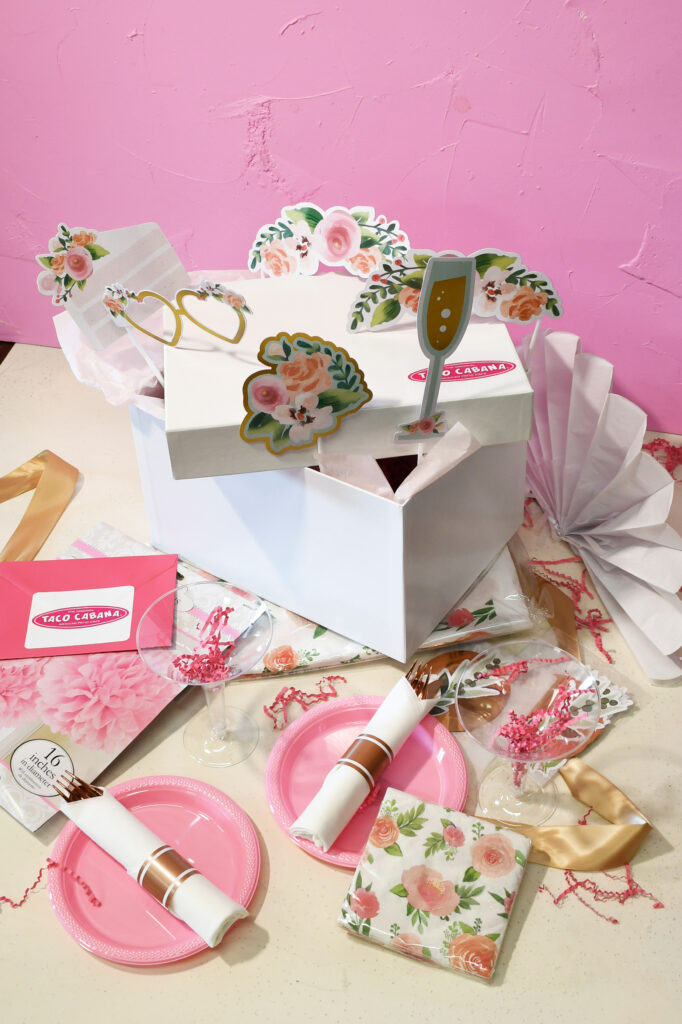 Entrants into the #MamaNeedsMargaritas giveaway must follow the official Taco Cabana Facebook page and Instagram account. Submissions must be posted using one or both of these methods of entry between April 19, 2021 and May 10, 2021 at 11:59:59 p.m. CST. Multiple entries are permitted per person, but do not increase the participant's chances of winning the giveaway prizes.
Prizes for #MamaNeedsMargaritas include:
(1) Grand Prize Winner: The grand prize winner will receive (1) private TC On Wheels Patio Pit Stop home visit, featuring an all-inclusive home catering/fiesta for up to 50 guests. *Offer is valid in Austin, San Antonio, Houston and Dallas only; residents from El Paso will receive (1) private TC experience for 50 at a designated El Paso Taco Cabana location.
(1) Second Place Winner: The second place winner will receive (1) private ZOOM kitchen tutorial led by Taco Cabana's Corporate Chefs showcasing the creation of a fantastic Tex-Mex meal at home using many Taco Cabana items as the foundation. All ingredients for the meal will be supplied by Taco Cabana and delivered to the winner prior to the ZOOM tutorial date.
(10) Third Place Winners: Up to (10) winners will receive Taco Cabana $50 gift cards.
In addition to the giveaway, guests can enjoy a special Mother's Day food bundle featuring a half-order of TC Kickin' Nachos and 12 signature TC chicken flautas for $19.99. Taco Cabana will also continue MargaritaPalooza with 12 margarita flavors for just $2 all day, every day, including the featured Violet margarita that any "mama" is sure to love! The nine limited-time MargaritaPalooza flavors include Pineapple Jalapeno, Dragonfruit, Pickle, Violet, Orange, Pistachio, Orange Cream, Chili Lime Cucumber & Pineapple Banana.
Taco Cabana also offers its three classic margarita flavors for $2, including Lime, Strawberry and Mango. *Guests have the option to add chamoy at no additional cost.
All menu items, including MargaritaPalooza margaritas, can be ordered online at tacocabana.com or via the MYTC! App for convenient curbside pick-up. TC drive-throughs are open for food and alcohol purchases and Taco Cabana dining rooms and patios are open for on-site dining as well. Currently, San Antonio residents can order alcohol and food delivery online or via the Taco Cabana app. Members of the MYTC! Loyalty Program also earn reward points for each alcoholic beverage purchase.
For more information on Taco Cabana's #MamaNeedsMargaritas campaign, visit Taco Cabana.com, Facebook or Instagram accounts.
Photos courtesy of Taco Cabana