North Houston Area Trails and Green Spaces Perfect Place for Exploring and Staying Fit
These are perfect for walkers, runners and cyclists looking to explore in wide open spaces close to home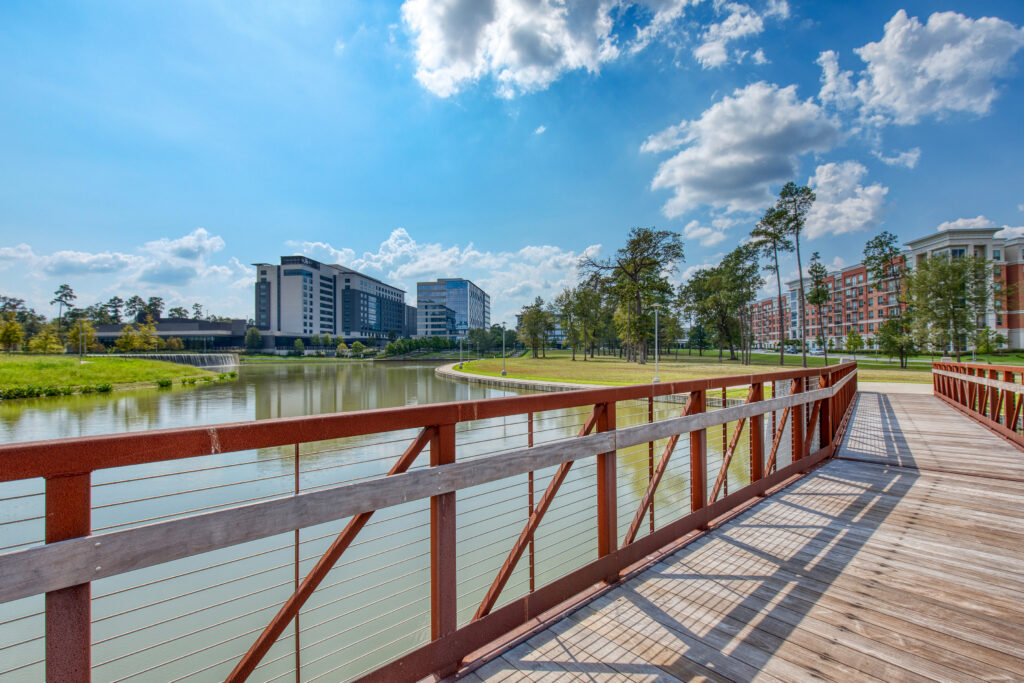 Dr. Briana Costello, an avid runner and lover of outdoors, is a cardiologist with the Texas Heart Institute and spoke on the benefits of physical activity and getting back to nature.
"We are so lucky to live in a place with warm weather nearly year round where individuals are able to enjoy access to bike trails, walking trails, and outdoor parks. The American Heart Association recommends at least 150 minutes of moderate-intensity aerobic activity or 75 minutes of high-intensity activity each week in order to improve cardiovascular health. Walking, biking, or jogging at any of the abundance of paths across Greater Houston is a great way to achieve this objective and explore the city at the same time. I encourage Houstonians to grab a partner and explore all that the Bayou City has to offer!" said Costello with the Texas Heart Medical Group at Texas Heart Institute.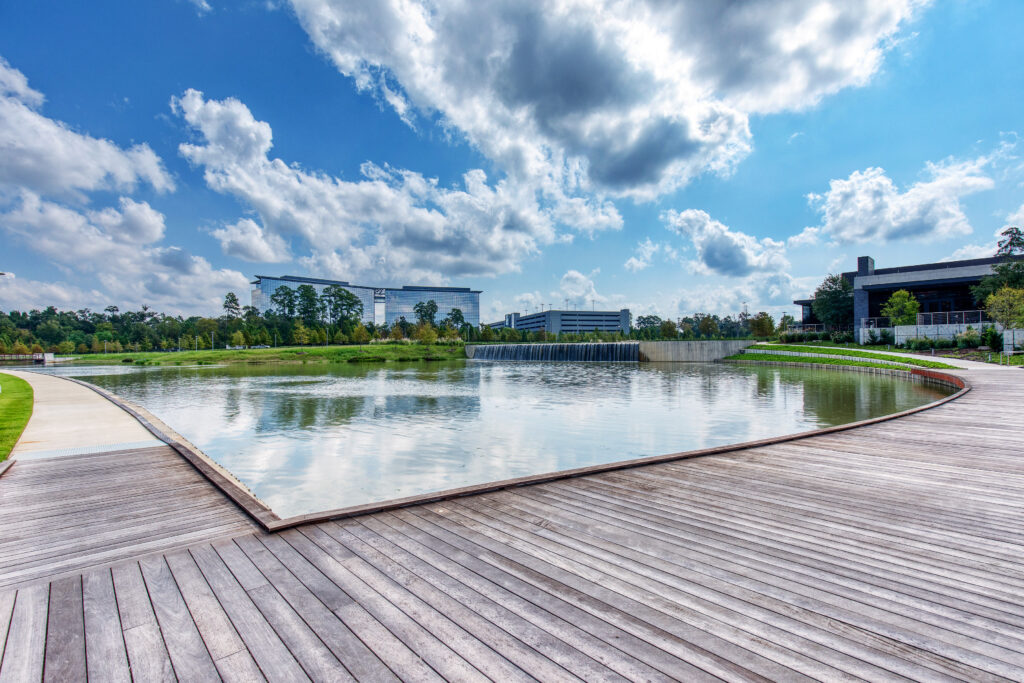 PICK YOUR TRAILS TO GET STARTED!
Springwoods Village–1250 Lake Plaza Drive, Spring, Texas
Featuring miles of varied trails, Springwoods Village and its urban core, CityPlace, is the perfect destination for those tackling their New Year's resolutions to get in daily steps in or pedal their way to fitness. Springwoods Village features 290 acres dedicated to a system of parks and natural trails, as well as a nature preserve. Visitors can easily explore the picturesque surroundings while focusing on their well-being by utilizing the specifically designed RunGo app routes that will assist any pavement and path pounder to get their sweat on and their heart rate up.
Springwoods Village is fast becoming a go-to for exercise aficionados due to the variety of trails, views and additional fitness offerings. Vibrant CityPlace Plaza, the gateway to CityPlace Park, serves as the community's central gathering place and natural starting point for recreational runners and bikers, framed by a series of beautiful ponds, as well as dining options. CityPlace Plaza is also home to extensive fitness programming. The popular HIIT class, Camp Gladiator, welcomes participants every Monday and Wednesday at 5:15 and 6:30 p.m. and Saturdays at 8:30 a.m. The first session is free, and memberships are available on-site. Complimentary yoga/mediation sessions take place on Saturdays at 10 a.m. with certified instructor Kristin Hart. And mom is the word with Fit4Mom Stroller Barre Wednesdays at 9:30 a.m. – free for first timers with memberships available.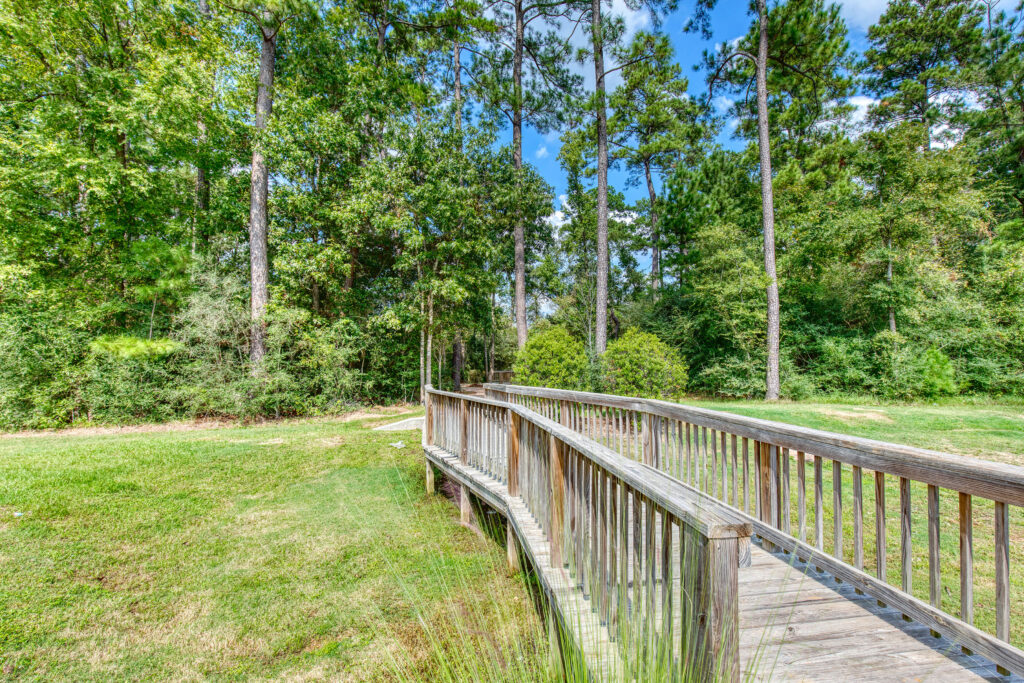 Collins Park-6727 Cypresswood Drive, Spring, Texas 77379
Collins Park is located on 55-acres next to Cypress Creek. While it's known for its sports facilities with baseball, softball, and soccer fields as well as a volleyball court and playgrounds, it is also home to a portion of the Cypresswood Trail system, a 6.2-mile loop trail that is a favorite for local cyclists.
Peckinpaugh Preserve-1209 Old Riley Fuzzel Rd, Spring, TX
Part of the Spring Creek Greenway, the 25-acre Peckinpaugh Preserve located just south of the Grand Parkway, opened in 2005 with Spring Creek forming the southern boundary of the picturesque, wooded area. Named for the family that once owned much of the land along Spring Creek, this preserve offers one of the best views of Spring Creek at the Peckinpaugh Overlook. The preserve contains 2,385 linear feet or almost one-half of a mile of frontage along the banks of Spring Creek and a variety of natural habitats.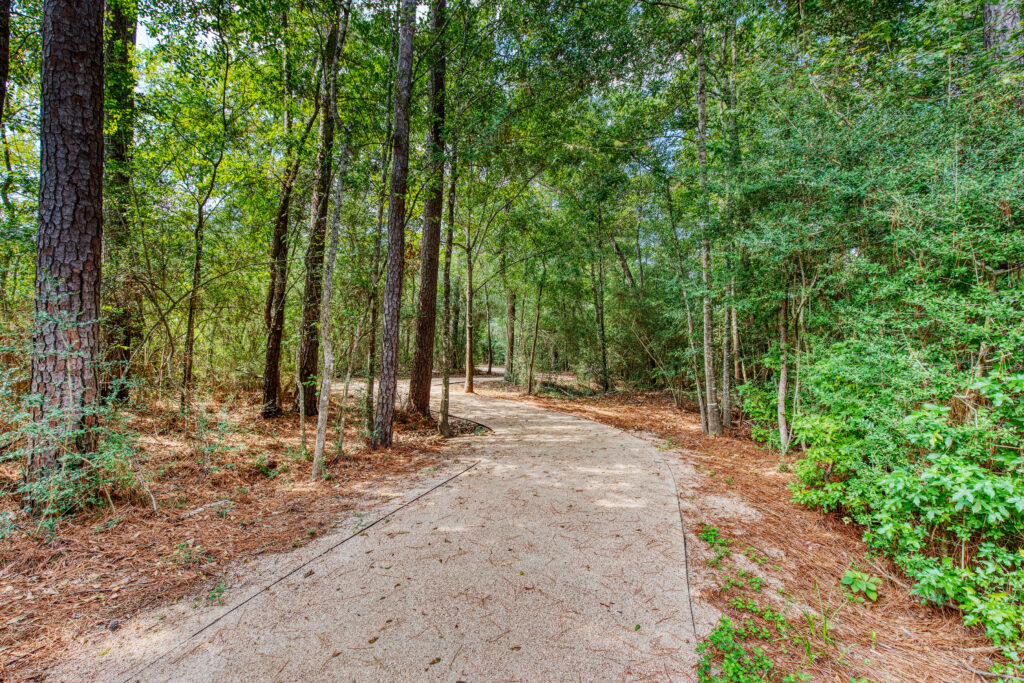 Lake Houston Wilderness Park-25840 FM 1485, New Caney
One of the hidden gems in Southeast Texas, Lake Houston Wilderness Park situated over 4,700 acres features approximately 20 miles of hiking trails, mostly beginner to moderate skill level with a variety of flora, fauna, and wildlife. One of the nicest trails, the 3.8-mile AmeriTrail is nestled next to Peach Creek, which flows into Lake Houston.
Jesse H. Jones Park-20634 Kenswick Dr, Humble
This 312-acre park has several miles of short trails covering several different ecosystems, including the swampy Cypress Boardwalk trail and a hardwood and pine forested floodplain of the Magnolia Trail. A short 0.3-mile walk from the nature center parking lot will take visitors to the Redbud Hill Homestead and Akokisa Indian Village, a replica of a pioneer farm and Native American plot.
Jesse H. Jones Park is also situated near the beginning of the Spring Creek Greenway with 16 miles of paved trail system along, you guessed it, Spring Creek, drawing many cyclists, so keep those eyes peeled if you choose to hike this path.
Mercer Arboretum and Botanic Gardens22306 Aldine Westfield Rd, Humble
The 400-acre Mercer Arboretum and Botanic Gardens are probably the prettiest short trek of any of the parks in the Lake Houston region. This is a 1.2-mile trafficked loop along Cypress Creek with boardwalks, ponds, bridges, and several different ecosystems with signage throughout. The 60 acres of maintained gardens are worth checking out, featuring ferns, herbs, bamboo, flowers, and more.