Holiday Stay at Home Cocktails Keep the Party Going
Get Festive with Holiday Recipes, Gift Sets and Canned Cocktails
Bring the festivities indoors this upcoming holiday season with two special at-home cocktail recipes from Colorado-based Spirit Hound Distillers. The distillery's Honey Whisky complements the Map Room cocktail recipe, and Spirit Hound's latest release, a Three Year Bourbon, pairs with the Gimme S'more Crinkle Cocktail recipe. Also available this winter season are to-go cocktails, gift bags and merchandise.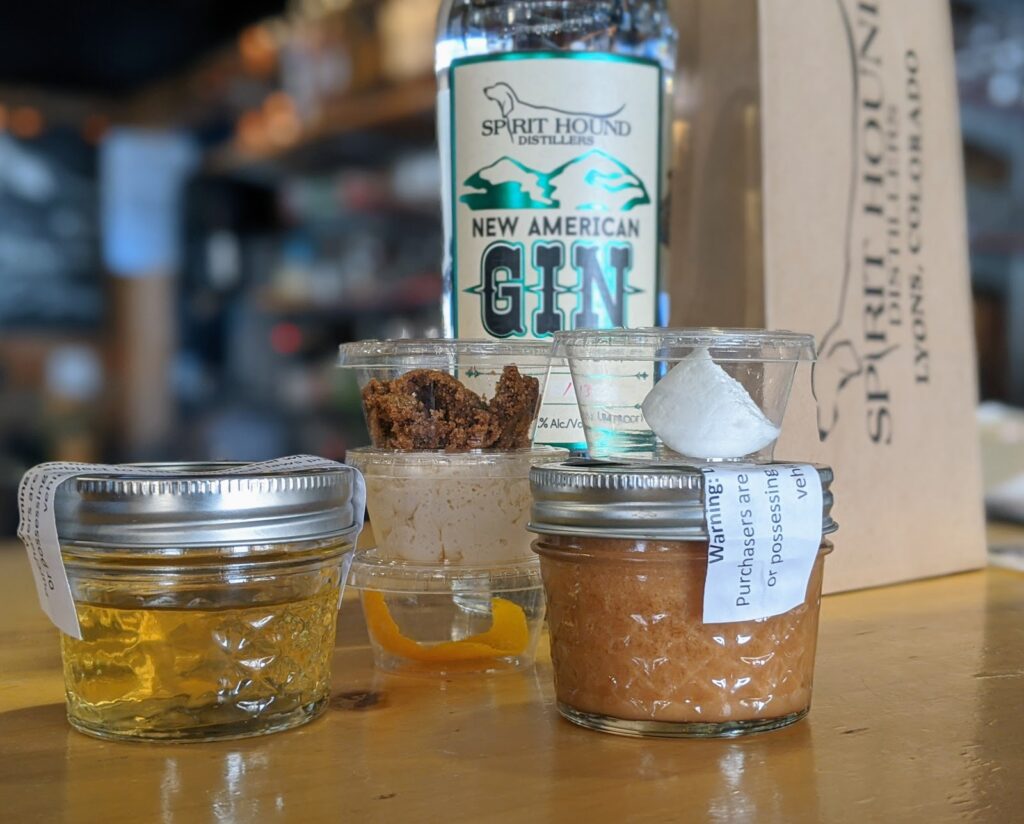 The below winter-themed cocktail creations are imagined by Amanda Engelhorn, Spirit Hound's tasting room manager and resident mixologist. Limited quantities of these hand-crafted whiskies, as well as to-go cocktails, are available at the Spirit Hound tasting room in Lyons, Colo. Online ordering and the current to-go cocktail menu are available online at SpiritHounds.com.
Gimme S'more Crinkle Cocktail: For this delicious campfire-reminiscent warmer, mix all ingredients except garnish in a tumbler over ice. Toast a marshmallow and place on top. Enjoy!
1.5 oz Spirit Hound Three Year Bourbon
1 oz Creme de Cacao (chocolate liqueur)
0.5 oz Spiced Turkish coffee (recommended: Boocha Products based in Longmont, Colo.)
Toasted marshmallow (garnish)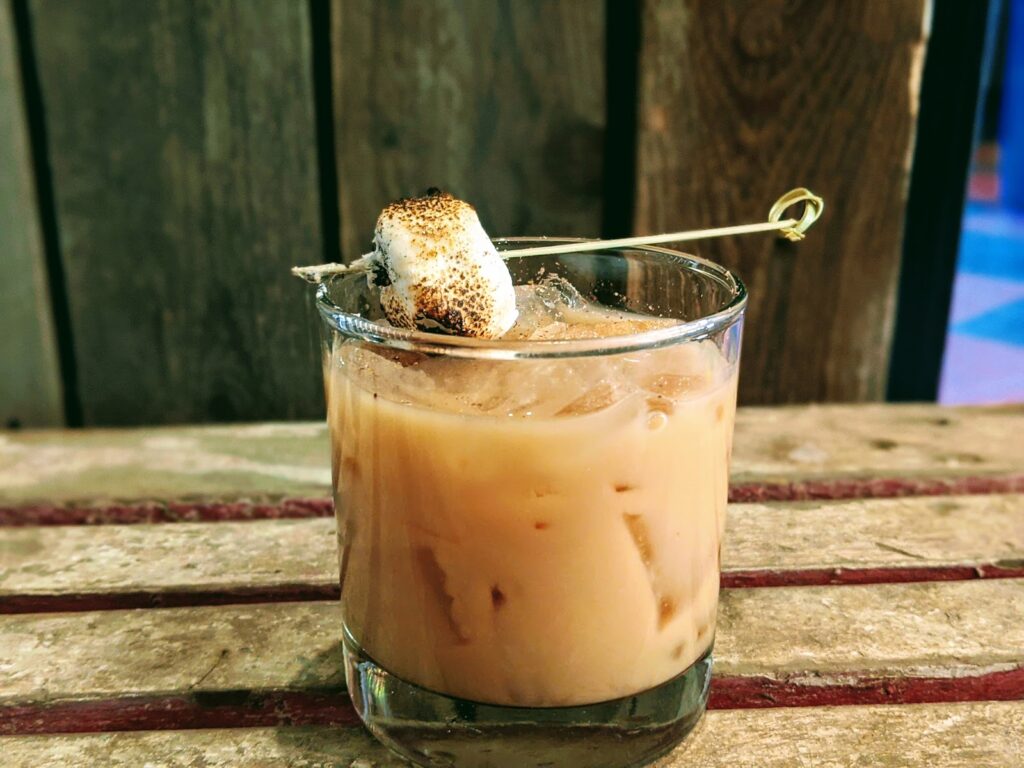 Map Room Cocktail: All ingredients are added to a shaker with ice and double strained (through a mesh sieve) into a martini glass to strain out the ginger bits. Grate fresh cinnamon over the top.
2 oz Spirit Hound Colorado Honey Whisky
3/4 oz turbinado or demerara simple syrup
1 tsp grated fresh ginger
Large dash orange peel bitters
Fresh cinnamon (optional as garnish)
Available bottles: Both of the distillery's latest releases, a Straight Malt Whisky Barrel #1 and Spirit Hound's first Bourbon release, were distilled the Spirit Hound-way on two hand-built-from-scratch stills designed by owner and head distiller Craig Engelhorn.
Gift Sets: Skip the mall and stop by the Spirit Hound tasting room for your holiday shopping this year. The distillery has gift sets for all taste profiles, pairing your choice of whisky, gin, and more quality to-go cocktails, recipes, gift cards, and speciality merchandise from Spirit Hound and local retailers. Spirit Hound's Honey Whisky, for example, is available as a gift set. It has been paired with Bee Squared honey and other locally sourced honey products for a uniquely Coloradan experience.
RancH2O Great Tasting Canned Cocktails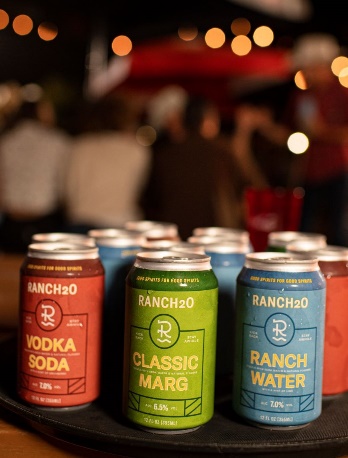 RancH2O offers four great tasting premium canned cocktails including Ranch Water, Classic Marg, Vodka Soda with a hint of cranberry, and Gin Fizz with a hint of lime. Big in flavor and low in sugar and carbs, each can is only 150 calories and a proud 7.0% ABV (except Classic Marg at 6.5% ABV). Perfect for every season and any reason, the Texas-based brand champions good times, great conversations, and long-lasting friendships with its mantra "kick back and stay awhile."
Available as an easy-to-go four-pack served in standard 12-oz. cans, RancH2O cocktails are sold for a suggested retail price of $13.99 at most major liquor stores across the state and through online retailers like Drizly and Minibar.
The flavorful family of four includes:
Ranch Water (tequila, soda water, and lime). 7.0% ABV: Texas' version of a skinny margarita, this cocktail has a legend as big as Texas. A hint of sweet with a touch of salt, Ranch Water is simple: premium tequila, sparkling water, and a squeeze of lime. Whether you're looking for a refreshing drink after a long day of work or to kick back with some friends, our signature cocktail hits the spot and keeps you coming back for more.
Classic Marg (tequila, soda water, lime, and orange). 6.5% ABV: A national favorite, our Classic Marg is made with premium tequila, sparkling water, lime, and dash of orange. This cocktail is slightly sweeter than its cousin, the Ranch Water, but not as tart as margaritas you'll get from the local taqueria. Low in calories and sugar but big in flavor, it'll bring back memories of those fun fiestas you may or may not remember.
Vodka Soda (vodka, soda water, and cranberry). 7.0% ABV: Made with six-time-distilled vodka, sparkling water, and a splash of cranberry, this beloved cocktail is an ode to our 20's. Not too sweet, tart, or syrupy, our Vodka Soda with Cranberry is like us: easy-going and straight forward. No funny business here, it's your everyday go-to cocktail.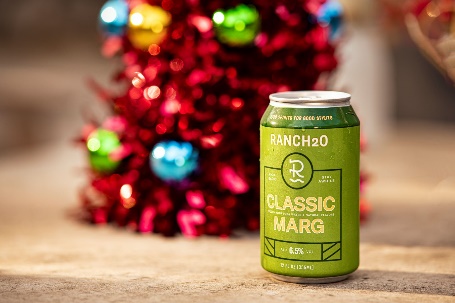 Gin Fizz (gin, soda water, and lime). 7.0% ABV: Made with exclusive gin, sparkling water, and a hint of lime, our Gin Fizz will make you feel refined and polished, even though you're drinking from a can. Our gin is distilled to be approachable, yet true to the spirit, so that even the biggest haters of gin will find their cold hearts turned. Go ahead, give it a try and tell us it isn't clean, crisp, and one of your new favorites.
The brand was founded by native Texan Amelia Lettieri who serves as the brand's CEO. She says, "I created RancH2O to provide a real cocktail experience in a convenient package without any question marks. No hidden agenda. Just a lot of refreshment with a bit of Texas sincerity."