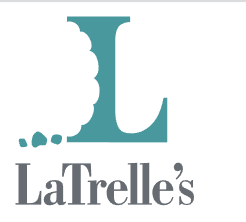 LaTrelle's Announces Exciting New $334 Million Contract with the City of Houston for William P. Hobby Airport
HOMEGROWN RESTAURANT BRANDS AND LOCAL ART TO ANCHOR $334 MILLION CONTRACT FOR THE REIMAGINATION OF HOBBY AIRPORT'S DINING PROGRAM IN HOUSTON
NEW SPACES DESIGNED BY LOCAL, FAMILY-OWNED LATRELLE'S, WHICH WILL OVERSEE ALL OPERATIONS
LaTrelle's, the premier Houston-based firm specializing in owning and operating award-winning franchised and licensed restaurants in major airports across the country, has announced an exciting new $334 million contract with the City of Houston for William P. Hobby Airport, the first and only 5-Star airport in North America. LaTrelle's will begin work on the renovation and revitalization of the airport's core dining destinations later this year.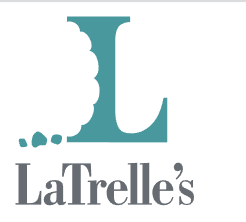 Occupying 17,000 square feet of restaurant space, the new additions will elevate beloved local Houston brands and ensure national favorites are also offered with LaTrelle's signature blend of elite service, quality, and consistency. Feature brands LaTrelle's is proud to operate through franchise or license agreements at Hobby Airport will include Common Bond, The Rustic, Velvet Taco, Dish Society, Pinks Pizza, and Fat Cat Creamery, as well as Peet's Coffee, Jersey Mike's, Wendy's, and Dunkin'.
Each eatery's space will feel distinctly like each brand's larger, flagship locations, all while offering the dishes and drinks guests have come to know and love. A key case in point: The Rustic––famous for its live music in addition to its mouthwatering menus––will also feature live performances at its first-ever airport outpost, bringing Texas country and handpicked singer-songwriters to Hobby.
In a nod to Houston's vibrant arts scene and rich diversity, LaTrelle's reimagined spaces will incorporate bold pops of color, sculptures from local artists, dazzling accent walls featuring custom artwork, and more, creating an inviting space to relax, dine, and celebrate Houston.
Construction will take approximately two years to complete. Food and beverage service will be uninterrupted at the airport, as renovations are carried out in phases, ensuring travelers have myriad dependable dining options every step of the way.
Founded by W.A. James, Sr., LaTrelle's debuted in Houston almost 40 years ago. As a bakery in the heart of Hobby Airport, LaTrelle's of Houston became an instant go-to for travelers thanks to delicious baked goods relying on James family recipes, as well as treats from other hometown vendors. LaTrelle's soon added the first airport Wendy's and Subway in the country to its Hobby Airport portfolio, before ultimately fanning out to operate more than 30 restaurants in international airports throughout the U.S. Still owned and operated by the second and third generations of the James family, LaTrelle's has earned a reputation for excellence and honesty among restaurant operators, the country's busiest airports, and other industry leaders.
"The very first LaTrelle's airport location was in Hobby Airport. There, in just 350 square feet, we sold our grandmother's recipes," said Chris James, Business Development Director of LaTrelle's. "Our family all worked there. To grow from that to now overseeing and operating this 17,000 square-foot, multi-brand initiative is such a proud moment for LaTrelle's. We are still a small, family-operated business––and historically, projects of this scope have gone to larger corporations. But we work hard, every single day, inspired by one another and our city."
"We are bringing ourselves to this project, and we are Houston," said Cameron James, Operations Director of LaTrelle's. "Including national brands alongside a curated list of top local brands in our new plans for Hobby Airport was a natural choice for us, rooted in trust and relationships. We put together a proposal that aims to do right by our restaurant operators and the airport alike––everyone wins. When a local, family-owned and operated business like us is given the opportunity to spearhead a venture like this, it also sends an important message to other entrepreneurs: This is something that can happen in this city."  
Learn more at https://www.latrelles.com/.