Former Politan Row Chef Masuru Fukuda Bringing Nikkei Cuisine to Houston at Pacha Nikkei
Weaving and intertwining the scents, flavors, and colors of Peru and Japan, Pacha Nikkei, the first Nikkei concept restaurant in Houston, is now open in West Houston at 10001 Westheimer.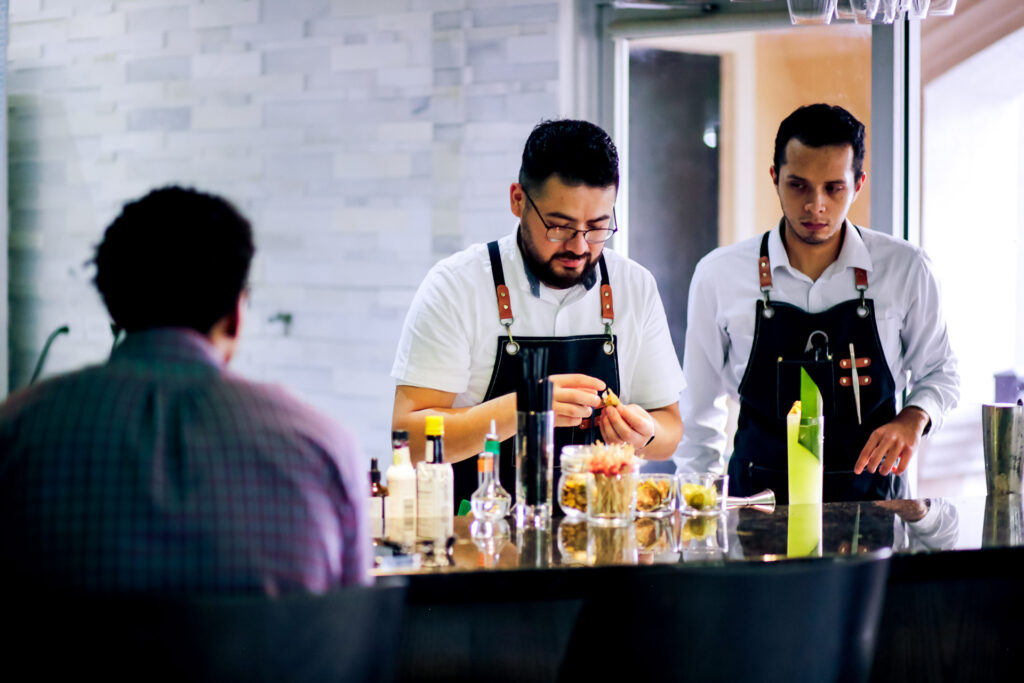 Pacha Nikkei is the brainchild of acclaimed and internationally trained and "Top Peruvian Chef Award 2022" by Peru to the World Expo 2022, Chef Masaru Fukuda. 
Assisting with bringing the concept to fruition is Sebastien Laval, a veteran operator who cut his chops with local restaurants ranging from La Table to Le Colonial, MAD, and most recently Musaafer, before launching his own hospitality consulting firm, Laval Hospitality. Chef Fukuda has also added General Manager, Kellyn Ferman to his team. Ferman has extensive restaurant experience having worked everywhere from Miyako, Zake, and Kata Robata. Together, Laval and Ferman will assist Fukuda with all aspects of beverage menu development, training, and operations.
Located south of the Beltway 8 intersection, Fukuda's Pacha Nikkei will feature a full ceviche bar, seating 10 patrons; a full-service bar and lounge area with seating up to 32; plus, an interior dining area that seats 64.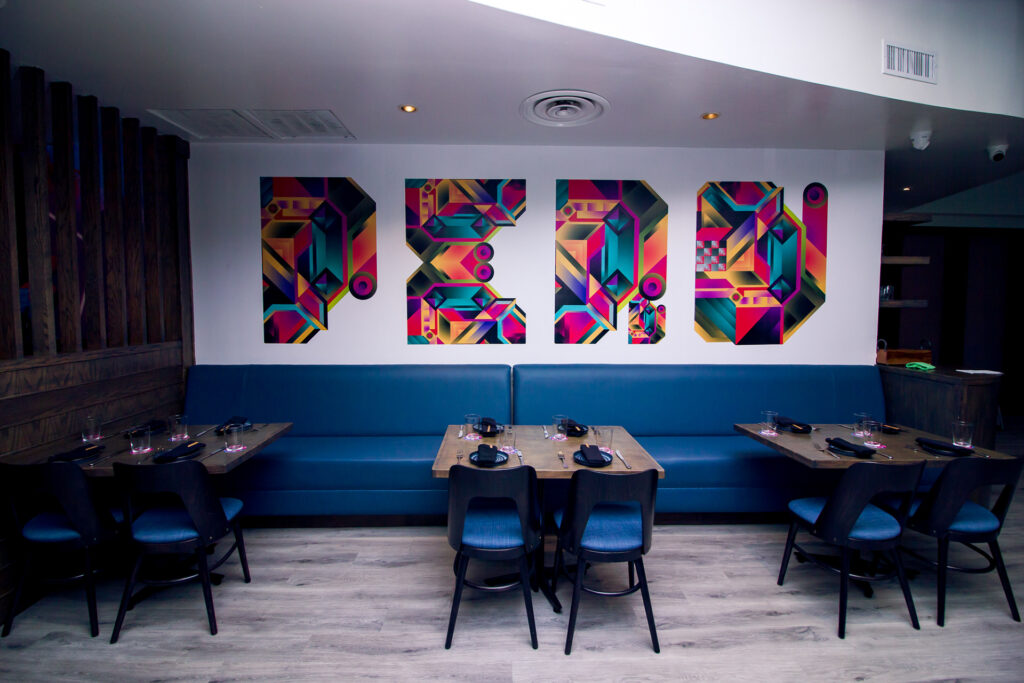 The relaxed sophistication of Fukuda's cuisine and personality is mirrored in the restaurant's décor, showcasing natural wood finishes, with different tones of blues, and fixtures that introduce a modern touch to the building. Upon entering Pacha Nikkei patrons will experience the marriage of Japanese and Peruvian culture. The interior décor is a clean, modern design with huge murals depicting the four generations of Chef Fukuda's family, along with hundreds of other Japanese who immigrated to Peru in the late 1800's. Chef Fukuda has also curated the playlist to add to the ambiance of Pacha Nikkei. The playlist has been years in the making. It is a true labor of love, dating back to when Chef Fukuda worked as a DJ in local nightclubs around Houston.
Pacha Nikkei will serve sharable items that reflect Peru's diverse history, bringing in indigenous, Japanese flavors. The menu will be heavy on seafood featuring ceviche clasico, lobster ceviche, pulpo a la parrilla. For meat lovers, Chef Fukuda's menu includes lomo saltado, a Peruvian classic. The menu will also incorporate Nikkei sushi rolls spiced with other Peruvian flavors. Even the bar is a union of Japan and Peru, featuring a large selection of Japanese whiskeys, Piscos, Pisco infusions, Sakes, and Peruvian and Japanese beers. Pacha Nikkei tempts both the drinker and the eaters with its unique combination of Peruvian and Japanese food and flair.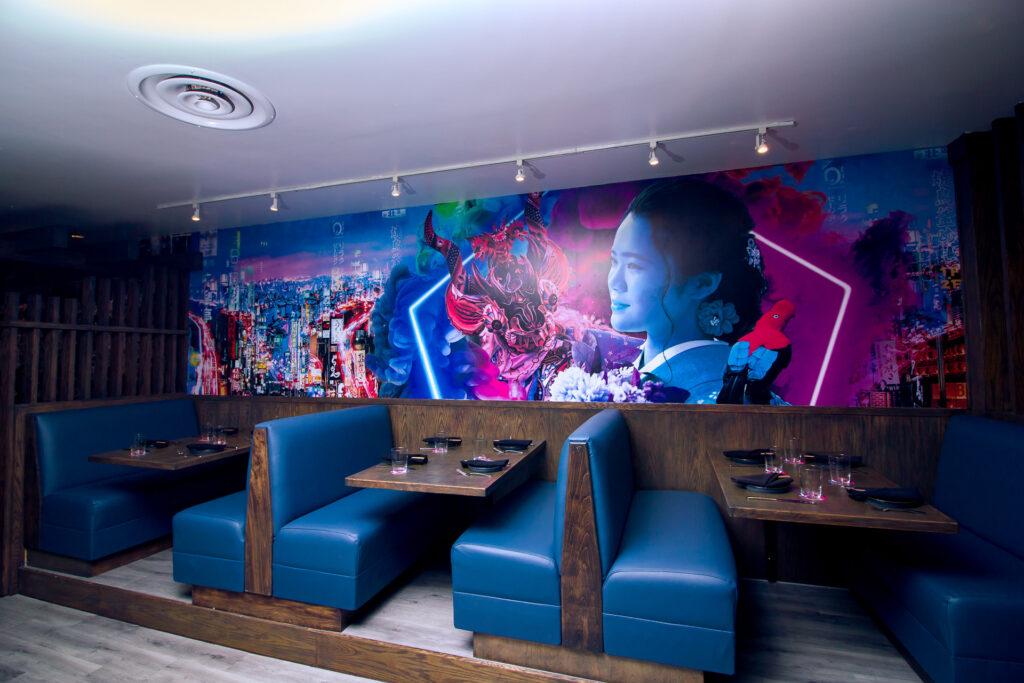 The extensive cocktail menu will quench diners' thirst with Pisco'nic, in-house pisco blend, Japanese yuzu liqueur and tonic. It will also include an original Wagyu Old Fashion made of wagyu fast wash bourbon, shitake, and nori reduction with umeshu and plum. Another original cocktail on the menu is the El Tunche, Pandan-infused Haku vodka, Midori, coco, and banana.
Chef Fukuda's dream of bringing Nikkei cuisine to mainstream Houston is quickly becoming a reality. Fukuda has gone to great lengths to elegantly educate food lovers all over Houston on all things Nikkei. Having begun his life's journey in Peru, this young chef's original path was towards the world of graphic design, but he quickly discovered that his true passion was the culinary arts. Passion for food brought Chef Fukuda to the kitchen where he learned the restaurant business from the ground up, cooking under well-seasoned Peruvian chefs at Latin Bites, then under master Japanese chefs at Kata Robata. All the while Chef Fukuda was sharing his Peruvian roots by hosting Nikkei pop-up dinners all over town.
While he honed his restaurant skills, learning the front and back of the house, Fukuda has never ceased striving for independence, to be his own boss. He started catering under his own company, PACHA. Fukuda did pop-up dinners at small local joints like Café Brasil and Grand Prize Bar. Fukuda was called on by MAD restaurant in Houston's River Oaks District. Then he went to the very eclectic niche neighborhood of Rice Village, where he continued his journey of all things culinary at Politan Row Food Hall, where he was the owner and executive chef of his Nikkei experience.
Pacha Nikkei is open from 4:30 p.m.-9 p.m. Mondays through Thursdays, open Fridays 4:30 p.m. to 10:00 p.m. and Saturdays 4:30 p.m. until 10 p.m.
For more information, call 832-854-5697 or visit www.pachanikkei.com. Follow on Instagram and Facebook @pachanikkei.
Photos courtesy of Pacha Nikkei