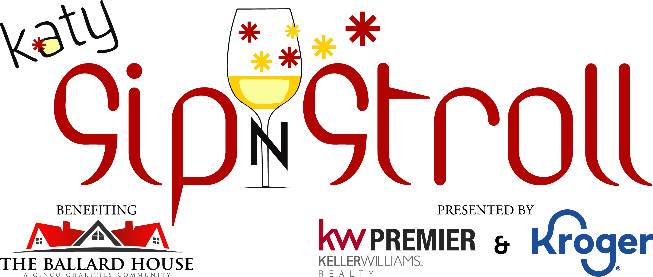 Premier Culinary Awards Menu Announced for Katy Sip N Stroll on Saturday, April 23rd
EVENT WILL BENEFIT THE BALLARD HOUSE
Get Ready Katy. The Katy Sip N Stroll will be unlike anything that Katy has ever seen. The 23rd edition of Katy Sip N Stroll, Katy's premier culinary and wine community event, will be packed with WOW elements.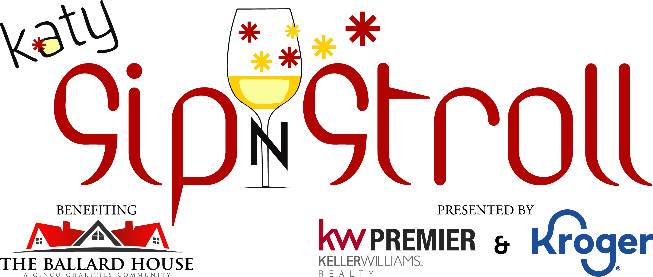 Event-goers prepare to be fascinated by the Bahamas Junkanoo musical and dancing street performers. This unique tradition of The Bahamas will have guests feel transported to the Caribbean. Tickets are available at www.sipandstroll.com.
Visitors will be able to choose the All Things Bubbly display to enjoy sparkling selections from Freixenet-Mionetto or Kroger Alley with 60' of great treats such as Nolan Ryan grilling up Texas' favorites, Burns Original BBQ, Boars Heads Meats, Murray's Cheeses, scratch-made cinnamon rolls, and wine.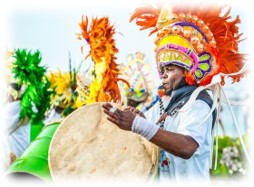 The 23rd edition, presented by Keller Williams and Kroger, will once again take place at The ARK by Norris Event Center. This all-inclusive ticket is the key to the foodie kingdom with 35+ food tasting stations featuring top culinary talent who bring their best to win the annual Premier Culinary Awards.
Special event features include;
Celebrity Cruises VIP Lounge
Del Webb Spirits Deck serving the latest in craft spirits
evamor Water Hydration Station
Lone River Ranch Water Texas Experience
Primeway Federal Credit Union Relaxation Station with complimentary massages
Two live music stages featuring Katy's own award-winning singer/songwriter Kristen Hart on the American Furniture Warehouse Back Lot Music Stage, Shang and Byron's 2 Man Band on the Aruba Tourism Party Stage
Craft Beer Garden
Sweet Tooth Alley with desserts extraordinaire and deliciously sweet wines
Unique artisan vendors and more.
Each spring, Katy Sip N Stroll participating restaurants compete for the prestigious Premier Culinary Awards. The judging team of classically-trained and accomplished chefs will make the tough decision on who takes home bragging rights.
The night's menu includes Prime Bottom Sirloin Steak with homemade Chimichurri sauce, fried polenta and candied bacon; Chicken Pot Pie with shredded cage free chicken, farm fresh local carrots, potatoes, peas, fresh onions and puff pastry; Chicken and Sausage Gumbo, Bacon Jam Deviled Eggs, Meat Balls in Bordelaise Sause, Spinach Artichoke Dip with Bacon; Pollo Marisco with Shrimp and Crawfish sauteed in white wine sauce atop a grilled Chicken Breast with Rice Shrimp Veracruz, Panera cheese and Jalapeno; Ybin Kindle Noodle; Madras Fish with Basmati Rice; Grilled Ahi Tuna over Brussel Sprouts with Poblano, Apple and Cucumber; Fresh-made Chicken Fingers; Pork Belly and Boudin; Balsamic-glazed Beef Shortrib with Goat Cheese, Polenta and Gremolata; Fresh Signature Salad; Hamachi Kosho thinly-sliced Yellowtail, tomato oil, serrano salt, fried garlic, ponzu and cucumber; Texas Chili with Cornbread Waffle; Snow Fox Sushi with Sake; Shrimp Bisque in Coconut Milk; Short Stack Slider sous vided for 48 hours and grilled; alcohol-infused adult cupcakes; Nitro Frozen Treats; Bourbon Chocolate Pecan Pie; Shortbread Cookies, Brownies, Pecan Diamonds, Madeleines, Cheese Straws, Salt Pecans and even Gluten and Dairy-Free Vegan Desserts.
All these amazing culinary creations are provided by: BB's Tex-Orleans Café, Black Walnut, Bundt Cake-A-Holic, Burns BBQ, Chuckwagon BBQ, Dish Society, Federal American Grille, Gauchos Do Sul, Great Harvest Bread Company, HTX Nitro, J. Bistro Style, Jimmy Changas, Maggiano's, Mala Sichuan, Merlion, MKT Pizza, Mo Pie U, Nirvana Indian Restaurant, Pearl & Vine, Raising Cane's, Roegels BBQ, The Rouxpour, Salata, Salt & Sugar, Southern Belle Remix, Snow Fox Sushi, The Chef's Table, Tobiuo and Willie Mike Events & Entertainment.
There's no reason to go thirsty with over 300 wine, craft beer and spirits selections. It's Katy's biggest, best, longest-running signature community event.

Locals can see and be seen enjoying all the features of Sip N Stroll which is a true party with a purpose raising funds for The Ballard House, whose mission is providing free home away from home accommodations for patients undergoing treatment for serious medical conditions and life-threatening illnesses. Assist in the mission of The Ballard House at the Wine Pull, auction or Party Wagon Raffle with 100% of proceeds benefiting The Ballard House. One lucky person will take home over $1,000 of bar-stocking beverages and swag.
Sip N Stroll is jammed packed with a cornucopia of culinary creations, wine displays with industry experts, craft beer, live music on two stages, a Spirits Patio and engaging exhibitor experiences. With more than 125 displays, attendees canvas the grounds enjoying wine tasting displays, dozens of craft beer selections, and delicious culinary offerings from 35+ area restaurants, chefs and caterers.
Co-Founders Constance and Clifton McDerby shared their feelings about Sip N Stroll, "Our hearts are dedicated to The Ballard House which is why we created this meaningful fundraising event in 2010. Today our commitment is just as strong now as it was from the start. We invite you to raise a glass, meet a new friend, share a laugh and take it all in while serving the needs of guests of The Ballard House."