Plan Your Christmas Dinner at Some of Houston's Finest Restaurants
Dario's Steakhouse & Seafood: Guests are invited to RSVP for a delectable Christmas Eve feast on December 24th with seatings at 3 pm, 5 pm, 7 pm, and 9 pm. This indulgent three-course dinner features savory flavors and ingredients designed to create a warm and festive holiday celebration. The cost is $95/person (plus tax and gratuity). Reservations are required – guests can call 281.304.1825 or visit Dario's reservation page. More information is available at https://dariossteakhouse.com/2021/12/03/darios-christmas-eve-menu/.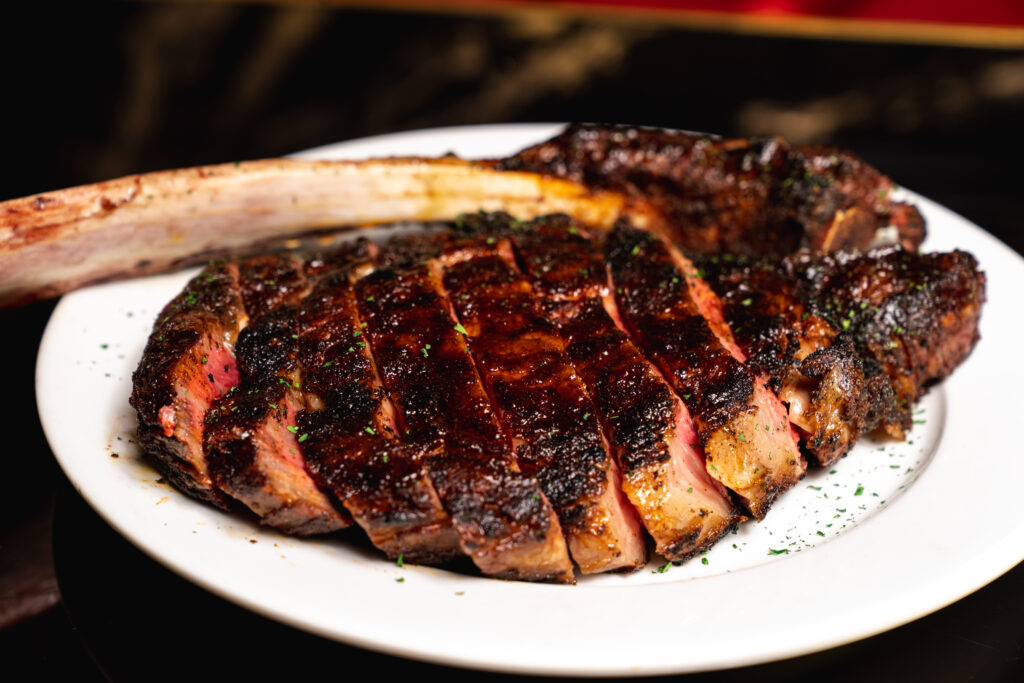 Gatsby's Prime Steakhouse, www.gatsbysteakhouse.com, 4319 Montrose Blvd., 713.393.7282: Gatsby's will be offering their full menu on Christmas Eve so you can load upon delicious steak and seafood before Santa comes to town. Enjoy Gatsby's newly renovated dining room that expanded into the former Daisy Buchanan space! Gatsby's will be open during regular hours (5 p.m. – 11 p.m.). Gatsby's will be closed on Christmas Day in observance of the holiday. Just a stone's throw from the Houston Museum District, Gatsby's serves the finest USDA prime steaks, plus succulent seafood and shellfish along with inventive and classically inspired side dishes and appetizers in a stylish and intimate setting.
Loch Bar, https://lochbar.com/houston/, 4444 Westheimer Rd., 832.430.6601: Eat, drink and be merry at Loch Bar this Christmas Eve. The restaurant will be open during regular hours of operation from 11 a.m. to 2 a.m. Guests can indulge in an 8oz Black Angus Prime Filet Mignon with a twice-baked potato and ginger-honey carrots or ring in the new year with a Shellfish Tower featuring the Chef's selection of east coast oysters, clams, shrimp cocktail, mussels, Alaskan king crab, Maine lobster and crudos. The River Oaks District seafood tavern will also be serving its full menu on New Year's Day from 2 p.m. to 2 a.m. Reservations are encouraged. Photography Credit: Kirsten Gilliam.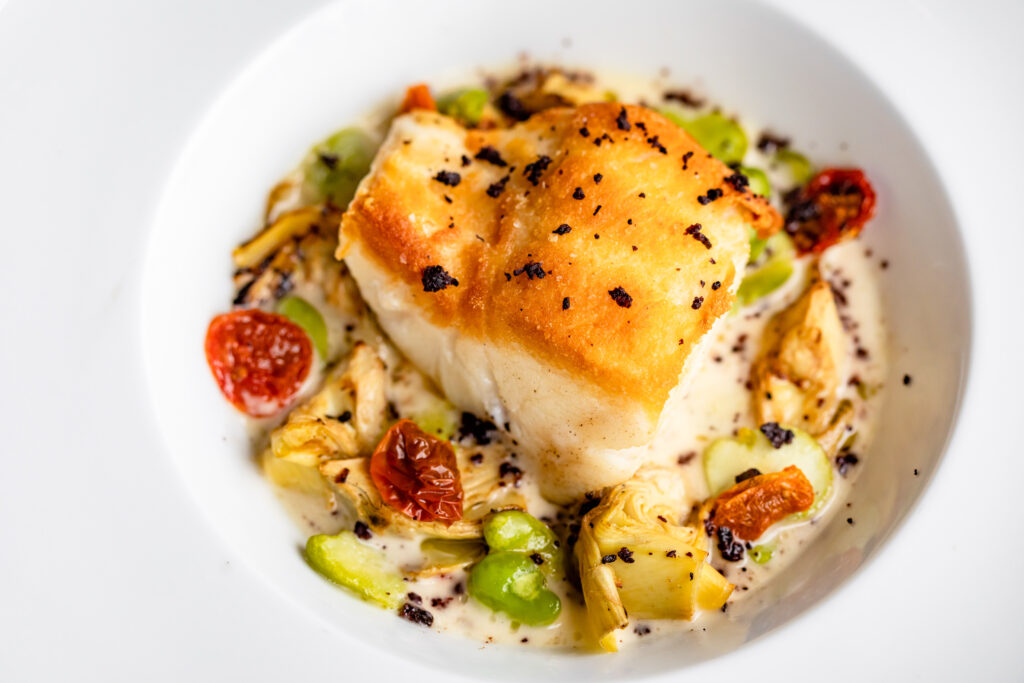 Marvino's Italian Steakhouse: Marvino's will serve a special Christmas Eve menu on December 24th from 3 pm until close. The delicious three-course menu features delectable holiday dishes created by our master chefs. The cost is $79/person (plus tax and gratuity). Reservations are recommended but walk-ins are welcome. Guests should call 832.220.7200 or visit Marvino's reservation page. More information is available at https://marvinositaliansteakhouse.com/.
Musaafer, www.musaaferhouston.com/, 5115 Westheimer Rd., Suite C-3500, 713.242.8087: Get in the holiday spirit at Musaafer this Christmas! In addition to a la carte service, the restaurant is offering a specialty Spiced Turkey Mosaic featuring compressed turkey, cranberry chutney, cumin celeriac mash, gold dust blueberries and makhni sauce; and an inventive Christmas Cake comprised of as scratch-made classic plum cake, allspice rabdi, candied pumpkin and gingerbread. Musaafer will be open on Christmas Eve and Christmas Day during regular business hours (12 p.m. to 12 a.m.) for lunch and dinner. Reservations are encouraged. Photo credit: Julie Soefer.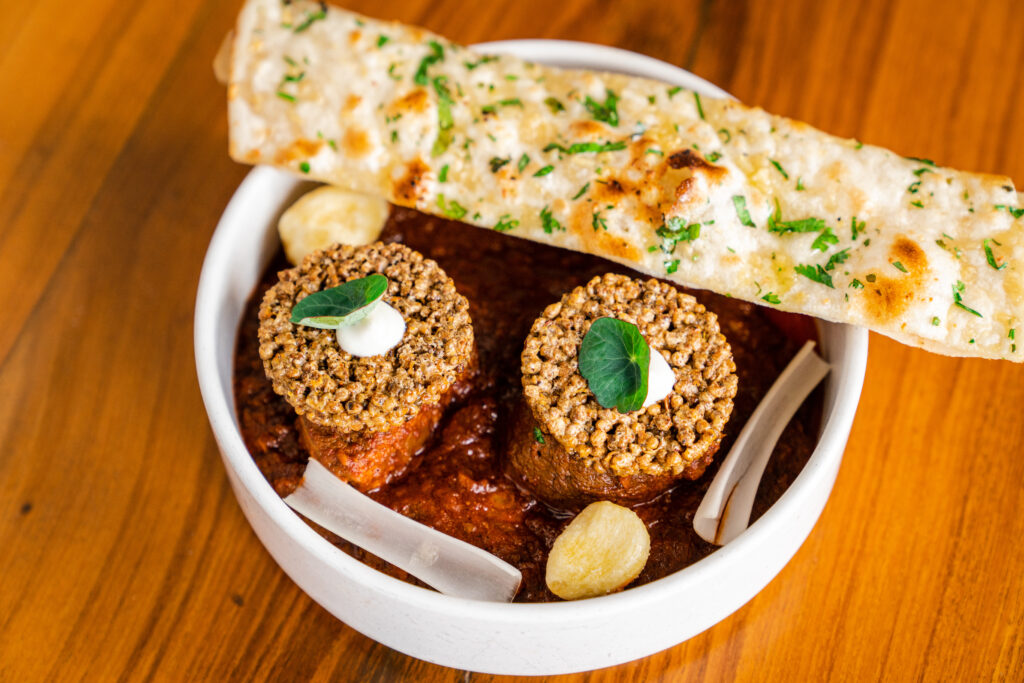 Ouzo Bay, www.ouzobay.com/houston/, 4444 Westheimer Rd., 832.430.6610: Celebrate Christmas Eve in style at Ouzo Bay. The restaurant will be open on Christmas Eve until 10 p.m. Festive highlights include a Wagyu Flat Iron Steak with spice yogurt, arugula and shallots, and the Chilean Sea Bass featuring charred romanesco, crumbled olives and demi sec cherry tomatoes. In the holiday spirit, the restaurant will also be opening at 2 p.m. on New Year's Day. Reservations are encouraged. Photography Credit: Kirsten Gilliam.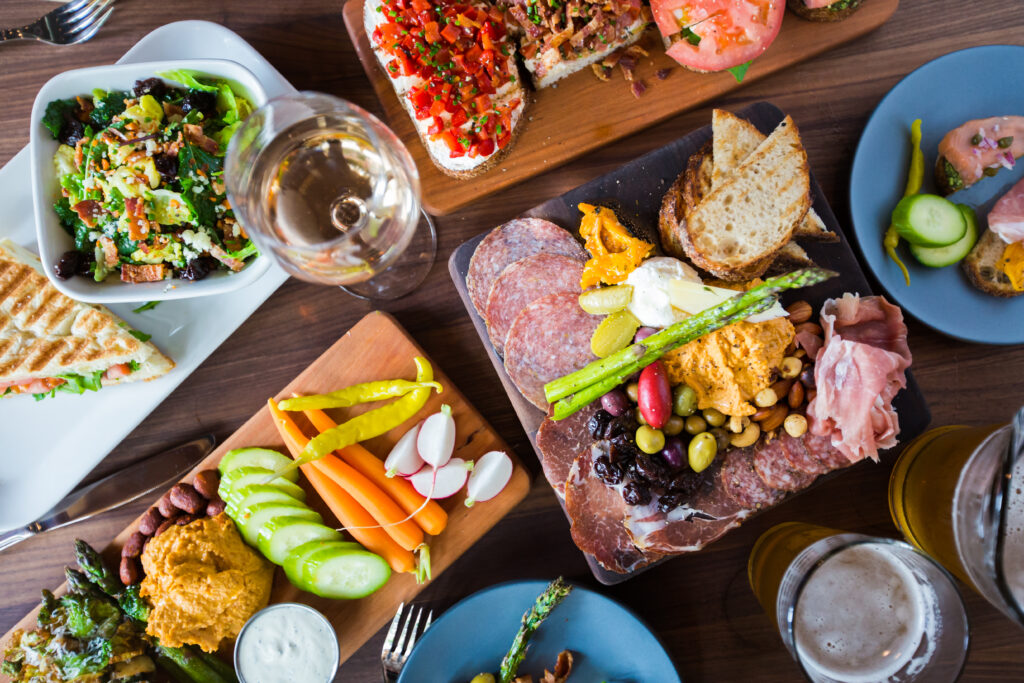 Postino, www.postinowinecafe.com, All 4 Houston Locations: Heights I Montrose I Town & Country I Uptown, 346.223.1111: Tis' the season at Postino! Postino has your celebratory gatherings covered this season with the ultimate holiday bundle, feeding 15-20 people for $275. Select from starters such as Meatballs and Goat Cheese ($79) and Chef's Charcuterie ($85) with prosciutto di parma, Spanish chorizo, salami, truffle burrata, chef's cheese pick, olive, heart of palm, charred artichoke, blistered sweet pepper, crostini and lavash bread; salads such as the fan-favorite Hannah's Field ($62) and Brussels Sprout ($65) with kale, brussels sprout, Manchego, spicy marcona almond, bacon, dried cherry and lemon Manchego dressing and Postino's signature Bruschetta Platter ($52) with 48 slices of Italian paradise. Choose between a fabulous hand-picked selection of Fable Chardonnay, Coeur de la Reine Gamay, Rickshaw Cabernet Sauvignon, and a delightful CNVE Brut Rosé along with two different pack sizes; a 2-pack for $30 or a 4-pack for $55. Order online and pick up at your favorite Postino location or order for delivery until December 31. Photos: Becca Wright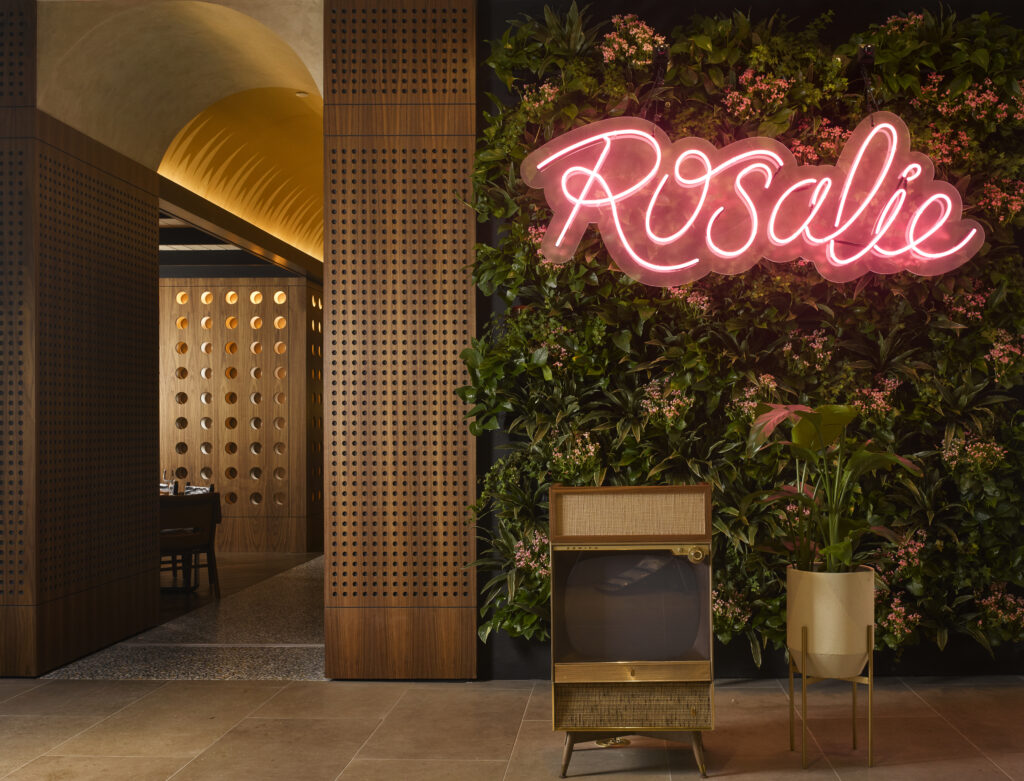 Rosalie, www.rosalieitaliansoul.com/, 400 Dallas St., 713.351.5790: Celebrate the holiday season at Rosalie on Christmas Eve with a beloved Italian-American holiday tradition: the Feast of Seven Fishes. Available only on Christmas Eve, the special menu features scallops, mussels, octopus, tuna, squid, monkfish and manila clams. Dinner hours are 5 – 10 pm and the Feast of Seven Fishes menu is $75 per person. Reservations can be made via Open Table. Photo courtesy of Will Pyrce.
Safina Mediterranean, www.ihg.com/intercontinental/hotels/us/en/reservation, 6750 Main St.,
713.422.2779: Ring in the holiday season at Safina Mediterranean, located inside of the posh InterContinental Hotel Houston. Available on December 24 and 25, start off a three-course meal with a choice of Roasted Cauliflower Soup with truffle oil or Burrata Salad with herb-roasted beets and glazed fig. For your entrée, choose from a Filet Mignon Rossini with Boursin mashed potatoes, Orange Glazed Duck Breast with Butternut Squash Mash, or the pan-seared Sea-Bass. For dessert, choose from a slice of Tres Leches or Pecan Pie. Cap the night off with a — eggnog specialty drink, offered for $12.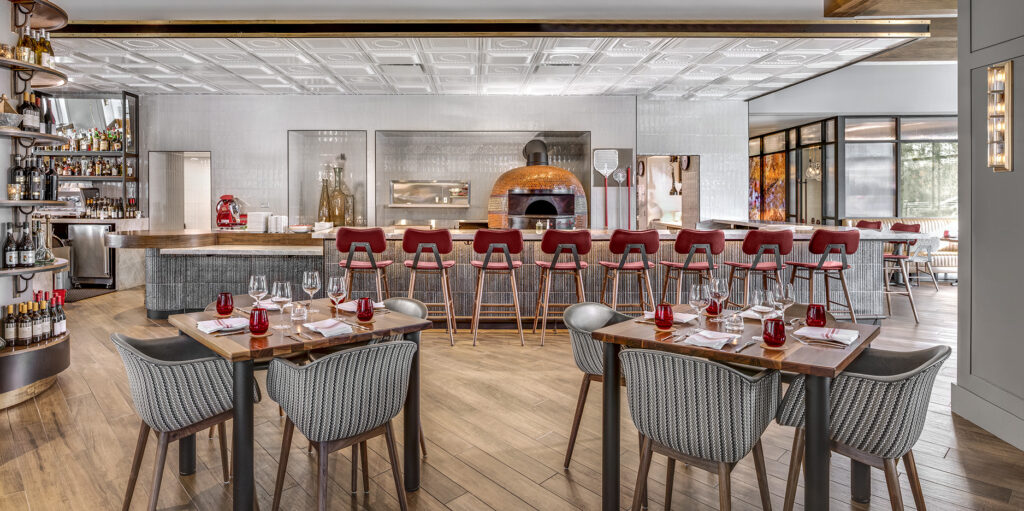 Sorriso, www.westinthewoodlands.com, 2 Waterway Square Place, The Woodlands, (832) 839-5435: Make spirits bright this holiday season at Sorriso Italian Kitchen. Choose between braised veal ossobuco with truffle pappardelle and gremolata or Texas Venison Ragu with Pecorino Romano Polenta and root vegetables. For dessert, indulge in black forest cake topped with cherries. Photo: The Westin in The Woodlands.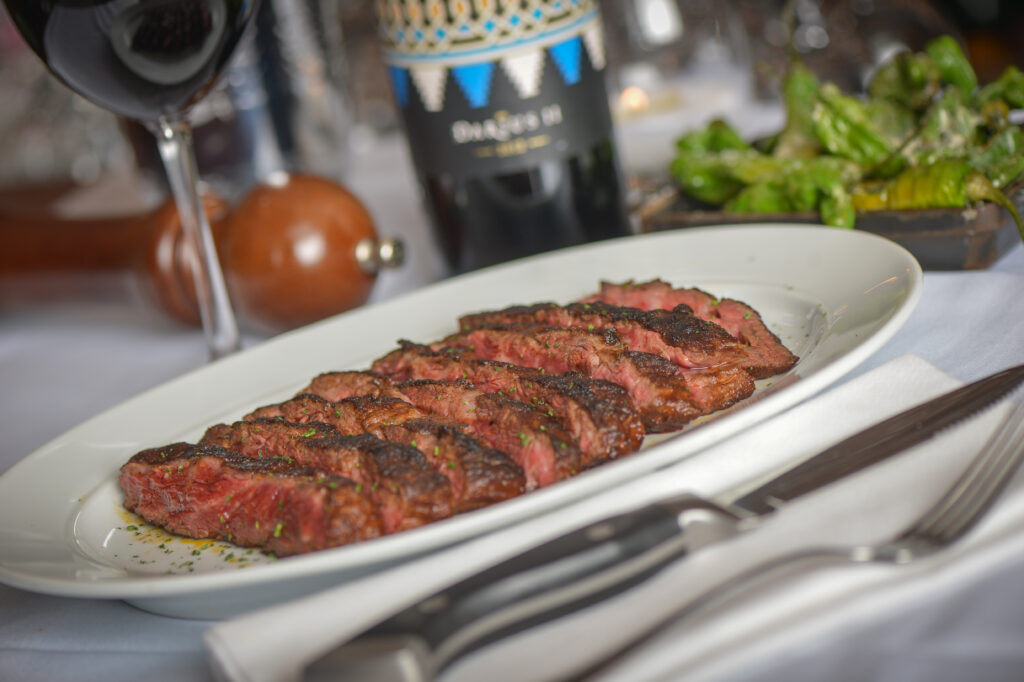 Steak 48, www.steak48.com/steakhouses/houston/, 4444 Westheimer Rd., 713.322.7448:  Make your Christmas Eve dinner a celebration to remember with premier steakhouse, Steak 48, who features some of the city's most decadent starters, entrees and the city's largest selection of seasonal sides (more than 18+). Eat, drink and be merry with Steak 48 who will be open during regular hours (4 p.m. – 11 p.m.), serving its full dinner menu. Photo courtesy of Steak 48.