Houston Botanic Garden's Lightscape Trail to Feature Fire, Neon, Giant Flowers & More
TICKETS ON SALE NOW
Houston Botanic Garden will sparkle this holiday season with Lightscape, a world-renowned light show featuring an array of enchanting artistic installations that will elicit wonder and joy as they dazzle the senses.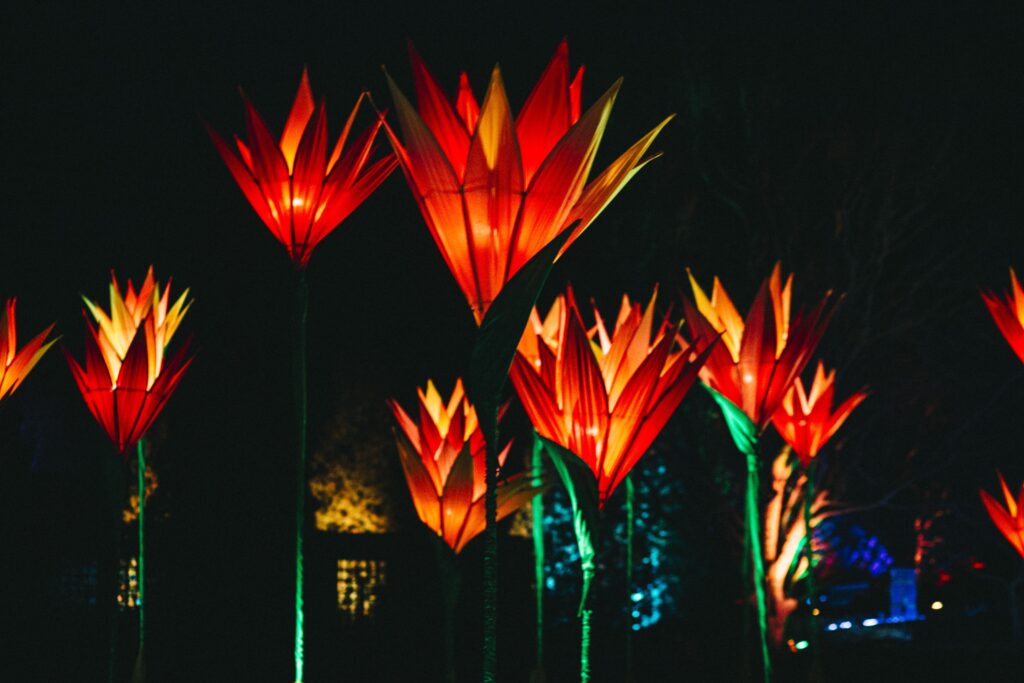 Lightscape will immerse visitors of all ages in a first-of-its-kind-for-Houston experience, with a wide array of brightly colored, festive installations by local and international artists, tailored to the Garden's distinctive landscape.
In addition to special lighting that will transform existing plants and trees in the Garden in spectacular ways, including an "Electric Forest" of dramatically lit mature overstory trees in the Woodland Glade and "Neon Strings" stretched tautly along the Coastal Prairie Loop to give a bend in the trail a radiant glow, Lightscape will present the following along an almost mile-long trail through the Garden's Global Collection and natural ecosystems:
"Geo Forest" – glowing forest of 24 geometric trees that communicate with each other to produce a striking light effect.
"Constellations" – collection of awe-inspiring installations designed to reflect the power, duality, and uniqueness of mythological figures and the natural world.
"Winter Cathedral" – breathtaking arch-shaped installation adorned with thousands of twinkling LED lights creating a tunnel that elicits warmth and holiday cheer.
"Fire Garden" – showstopper brightening the Garden with real fire (from candles) accompanied by seasonal music.
"Jigantics" – giant illuminated flowers – from the largest collection of its kind in the world – that burst with light, energy, and imagination.
"Triangulate" – 130-foot long modular interactive archway made from bright LED tubes pre-programmed to sparkle, twinkle, and fade, while mimicking the movement of people as they walk through.
A "Contemporary Tree" designed especially for Houston will serve as the final focal point and a striking symbol of the magic of the winter season.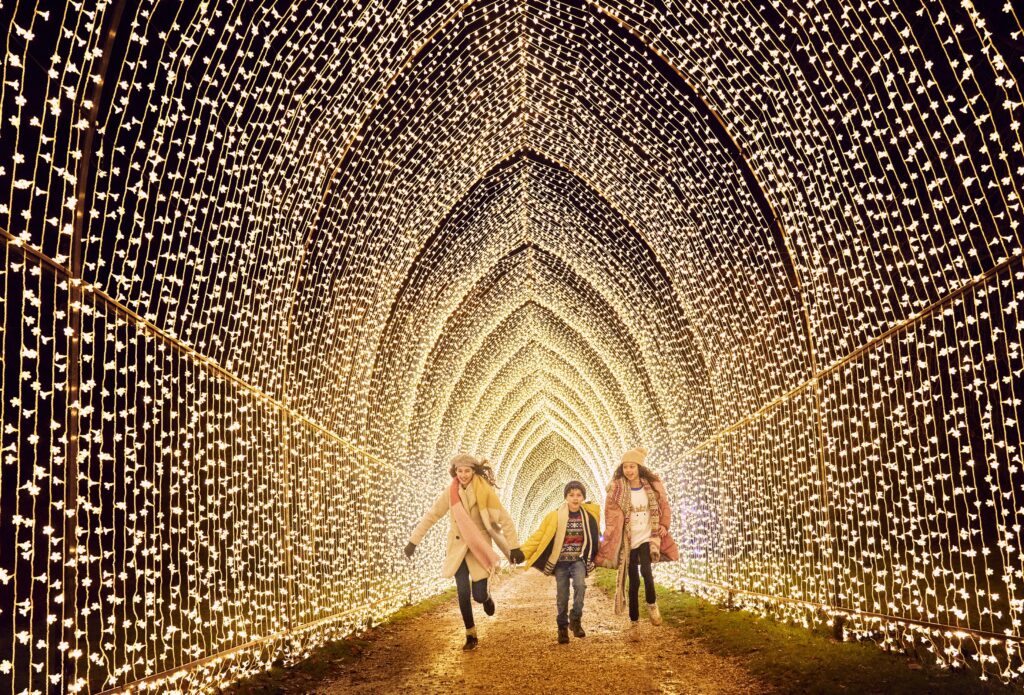 "The Lightscape installations celebrate illumination in its many forms, including fire, the most elemental expression," said Claudia Gee Vassar, president and general counsel of Houston Botanic Garden. "By bathing the Garden's natural beauty in a new light and incorporating stunning artistic creations into the rolling topography of the site, Lightscape helps the Garden extend its mission to enrich lives through discovery and to foster greater appreciation for plants and the natural environment. We expect Lightscape will become a new holiday tradition for Houstonians and an integral part of their celebrations for years to come."
Houston Botanic Garden produces Lightscape in association with Sony Music, which amazes millions of people year after year with similar shows in multiple locations across the United Kingdom and internationally, and promoted in partnership with WAD Entertainment. Additionally, Lightscape is creatively produced by Culture Creative.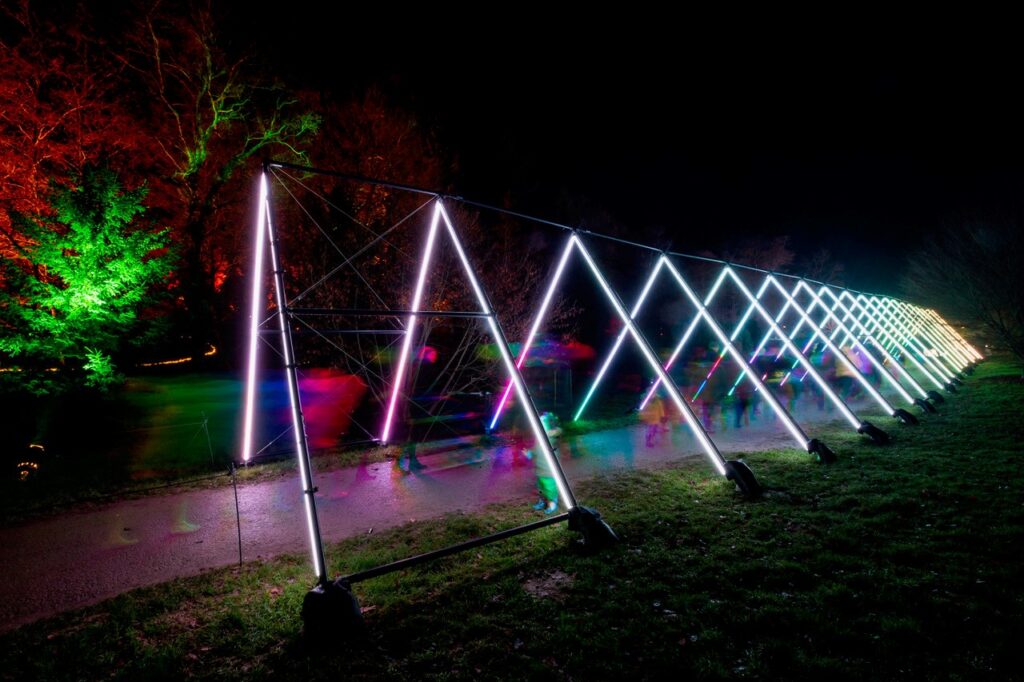 Lightscape at the Houston Botanic Garden opens to the public on Friday, Nov. 19, 2021, and runs during select dates through Sunday, Jan. 2, 2022. Tickets are on sale now.
Pricing starts at $23 for adults and $16 for children on six off-peak dates (Dec. 1-2, 8-9, 15-16). Pricing for all remaining dates is $25 for adults and $18 for children. Those with Garden memberships receive a $2 discount off regular ticket prices. VIP experiences, such as exclusive early entry and flexible entry windows, including the ability to go to the head of the line, are also available.
Visit www.hbg.org/lightscape.com for more information and to purchase tickets. 
About Houston Botanic Garden
Formed in 2002, Houston Botanic Garden is a nonprofit organization whose mission is to enrich lives through discovery, education, and the conservation of plants and the natural environment.
The Garden broke ground in 2019 on a 132-acre site located a short distance from downtown Houston. The first of several planned phases over the next 30 years opened in fall 2020 as a major addition to Houston's cultural landscape and growing list of greenspaces. The Garden provides a place for visitors to learn about plants, conservation, and nature; connects Houstonians across different cultures and ethnicities; and closes an existing gap in the world-class city's collection of amenities for residents and tourists
Photos courtesy of Houston Botanic Garden.