Society for the Performing Arts presents Alton Brown Live: Beyond The Eats
Alton Brown's new culinary variety show comes to Jones Hall on Tuesday, November 11
Society for the Performing Arts (SPA) will present the newest variety show by television personality, author and Food Network star Alton Brown — "Alton Brown Live: Beyond The Eats"— at Jones Hall for the Performing Arts, on Tuesday, November 2, 2021 at 7:30 PM.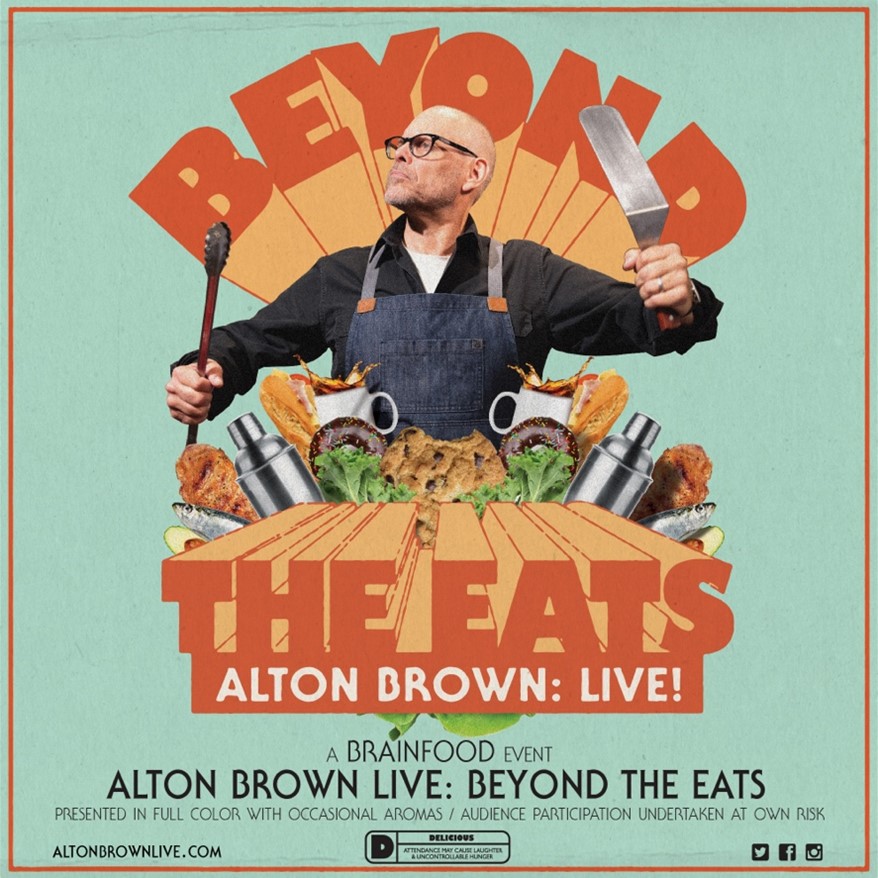 Brown says fans can expect "more comedy, more music, more highly unusual cooking demos, and more potentially dangerous science-y stuff. Prepare for an evening unlike any other and if Brown calls for volunteers…think twice." Brown has a knack for mixing together science, music and food into two hours of pure entertainment. "Plus, you'll see things I've never been allowed to do on TV."
About the Artist
Alton Brown has been on the Food Network for over 20 years and is best known as the creator, writer and host of Good Eats, Good Eats: Reloaded, and Good Eats: The Return. He also hosted Cutthroat Kitchen and served as the culinary commentator on Iron Chef America. There are two James Beard awards with Brown's name on them in a drawer in his office, and somewhere in the world there's a coveted Peabody awarded for Good Eats that was stolen out of his car back in 2013. In his spare time, he's working on his ninth book on food and cooking.
Audience Participation
"Beyond The Eats" audience members can test their culinary credentials for a chance to participate in the show. The online quiz is available at: https://quiz.altonbrownlive.com
Health & Safety
Masks will be required. Audiences are asked to self-screen prior to arriving to the theater. Patrons can expect a low touch environment, including e-tickets, digital programs & credit/debit card only transactions. More on Health & Safety at SPA's FAQ page.
About Society for the Performing Arts
Society for the Performing Arts (SPA) is the largest non-profit arts presenter in the Southwest. Founded in 1966 as a resident organization of Jones Hall for the Performing Arts, SPA has sponsored more than 1,000 performances of the world's most remarkable artists, featuring a huge range of arts disciplines. In addition to performances at Houston's Theater District venues, SPA provides learning experiences for all ages through master classes, lectures, and special performances, as builds strong supportive relationships with schools and community organizations throughout the region. More at spahouston.org/