Emancipation Park Conservancy Partners with Buffalo Bayou Partnership and Discovery Green Conservancy to Celebrate the Legacy of Jazz in Houston with Free Concerts
Series Spectacular Featuring Mavis Staples
Emancipation Park Conservancy is partnering with Discovery Green Conservancy® and Buffalo Bayou Partnership this fall to celebrate the legacy and evolution of jazz in Houston with Jazzy Sundays in the Parks, a live music series made possible by the Kinder Foundation.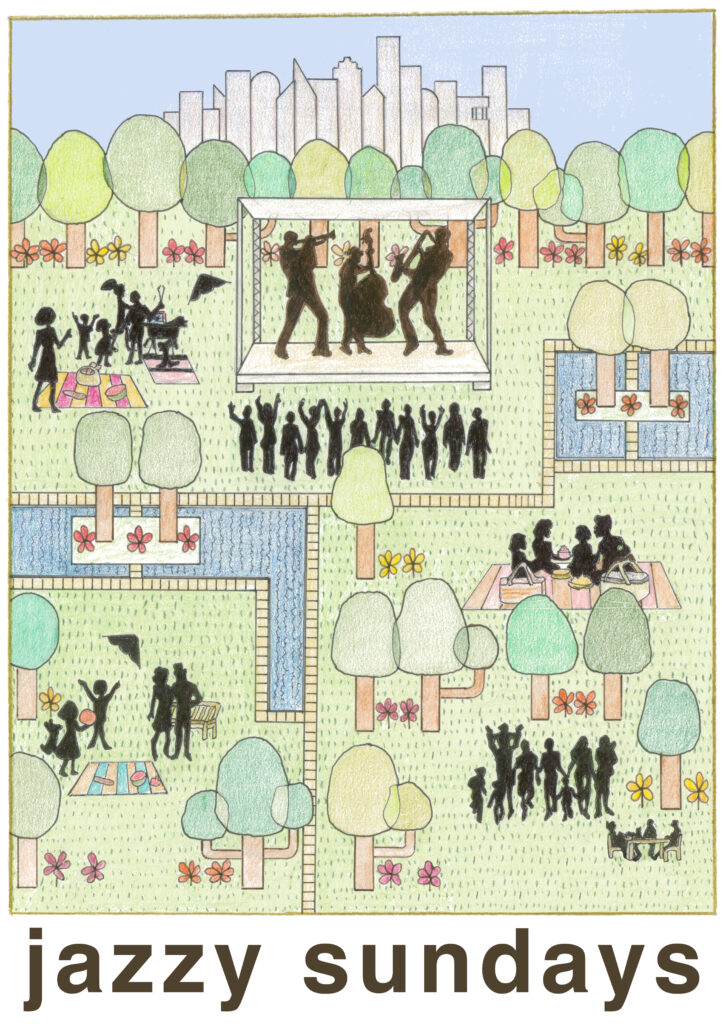 The series features free, family-friendly concerts every Sunday in September at Emancipation Park, in October at Discovery Green and in November at The Water Works in Buffalo Bayou Park. Legendary jazz performers, such as Conrad Johnson and Jewel Brown, will be highlighted alongside up-and-coming artists, such as The Peterson Brothers.
A bonus Series Spectacular concert will be headlined by acclaimed American gospel and R&B singer and civil rights activist Mavis Staples with an opening performance by rising star and Kinder HSPVA graduate, Marcos Varela will be held at Discovery Green on Friday, October 15. Doors are at 6:30 p.m. Performances begin at 7:30 p.m.
The Jazzy Sundays in the Parks collaboration was initially planned for Spring 2020 and announced in February 2020. All performances, including Mavis Staples, were then postponed due to the COVID-19 pandemic. Each park will follow local guidelines concerning COVID-19 protocols.
Jazzy Sundays Event Details:
September at Emancipation Park–Emancipation Park, 3018 Emancipation Avenue; www.epconservancy.org
Conrad Johnson Orchestra–Sunday, September 5, 2021
Diunna Greenleaf / Joe Carmouche–Sunday, September 12, 2021
Lavelle White–Sunday, September 19, 2021
Chubby Carrier–Sunday, September 26, 2021
October at Discovery Green, Discovery Green, 1500 McKinney Street; www.discoverygreen.com/jazzy
Mavis Staples Series Spectacular at Discovery Green–Friday, October 15; Doors at 6:30 p.m. Performance at 7:30 p.m.; 1500 McKinney (In the event of rain, the performance will be held at Wortham Center.)
Raquel Cepeda–Sunday, October 3, 2021
José-Miguel Yamal & Phase I–Sunday, October 10, 2021
Vanguard Collective–Sunday, October 17, 2021
Corey Henry and the Treme Funktet–Sunday, October 24, 2021
Da Camera Young Artists–Sunday, October 31, 2021
November at Buffalo Bayou Park: The Water Works in Buffalo Bayou Park, 105 Sabine Street; www.buffalobayou.org; Open and free to the public.
David Caceres–Sunday, November 7, 2021
Jewel Brown–Sunday, November 14, 2021
The Peterson Brothers–Sunday, November 21, 2021
Crystal Thomas–Sunday, November 28, 2021