PALACE SOCIAL ROLLS OUT 27,000 SQUARE FEET OF PURE FUN ON MONDAY, JULY 12
STORIED BELLAIRE BOWLING ALLEY RELAUNCHES AS MULTIFACETED ENTERTAINMENT CONCEPT, RESTAURANT AND LOUNGE DESIGNED FOR CONTEMPORARY TASTES AND NEXT-GENERATION MEMORIES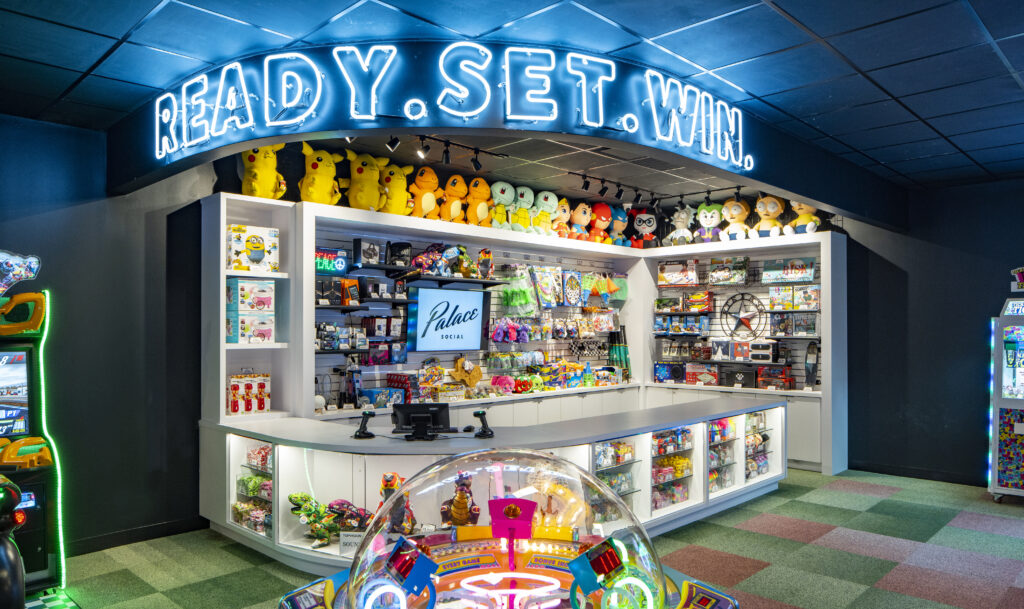 Palace Social (4191 Bellaire Blvd) – the newly-imagined, reincarnation of the iconic Houston mainstay, Palace Bowling Lanes – today announced it will open its doors to the public on Monday, July 12 in the longtime former home of the much beloved Bellaire Boulevard bowling alley. The 27,000-square-foot dining and entertainment concept has been revamped and revitalized for a new generation of audiences who will make their own set of memories alongside the latest games and in addition to a chef-curated menu designed for maximum appeal.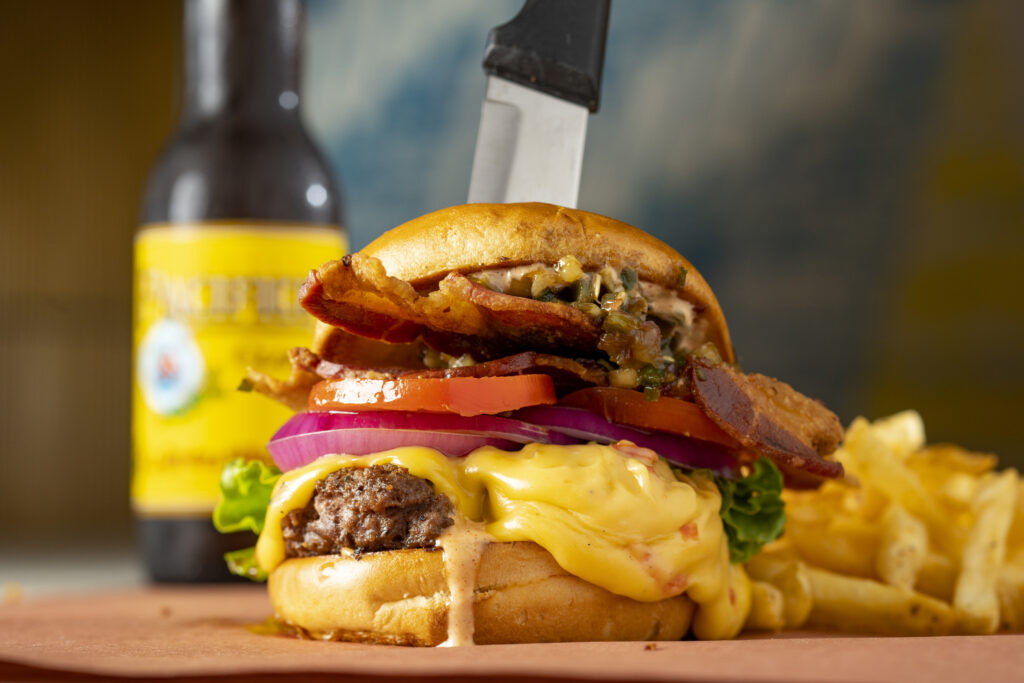 The shiny, new Palace includes a 159-seat open area restaurant and lounge, eight bowling lanes, 3,900-square-foot arcade boasting more than 50 machines; OMNI Arena virtual reality center; 16-seat XD Dark Ride Theater that merges real-time 3D graphics with interactive gameplay; 600-square-foot e-sports lounge complete with 22 professional-grade computer systems; two multi-sport simulators from Full Swing Golf; and three private event rooms featuring oversized flatscreen TVs and karaoke systems custom made to accommodate both small and large groups for any occasion.
Palace Social was brought to life by approximately 50 neighborhood investors looking to bring back a vibrant and family-friendly dining, entertainment and gathering spot to the inner loop that could accommodate area youth teams, community groups, and area businesses for meetings, events, and just plain old-fashioned fun.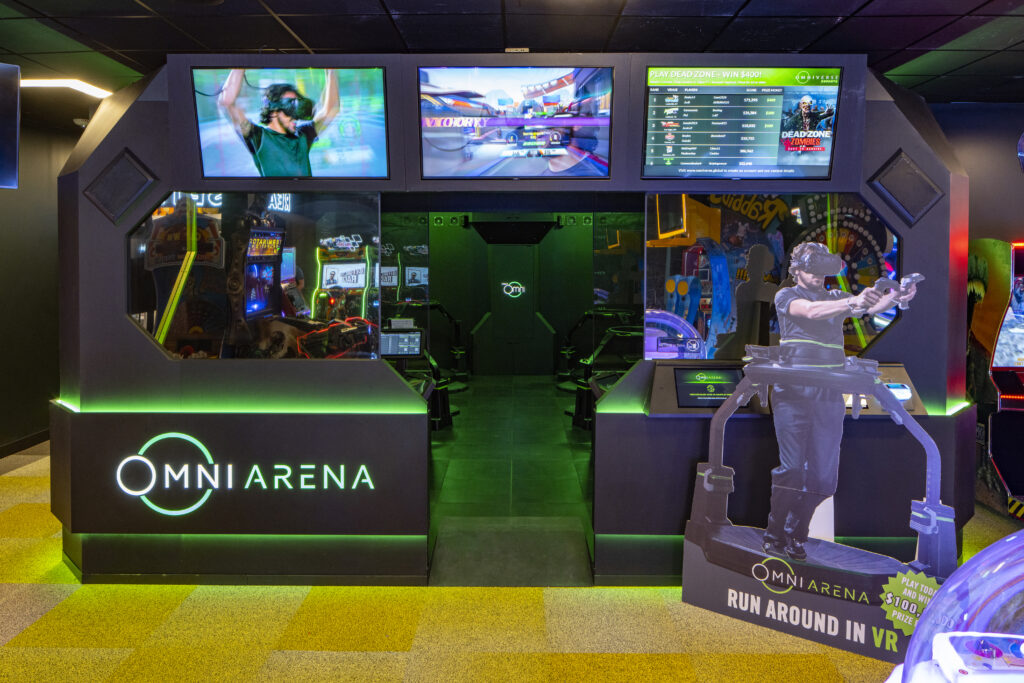 "After months of inspired planning and preparation, the day has finally arrived for us to welcome a brand-new generation of gamers, foodies, friends, family and fun-seekers to Palace Social," said Palace Social CEO Billy Forney. "This couldn't have been made possible without the collaborative spirit of some of the best minds in the hospitality, design, and food and beverage industries as well as our community investors that wholeheartedly believed in filling the void in A-list entertainment options in the area. We couldn't be more thrilled to share our exciting new vision."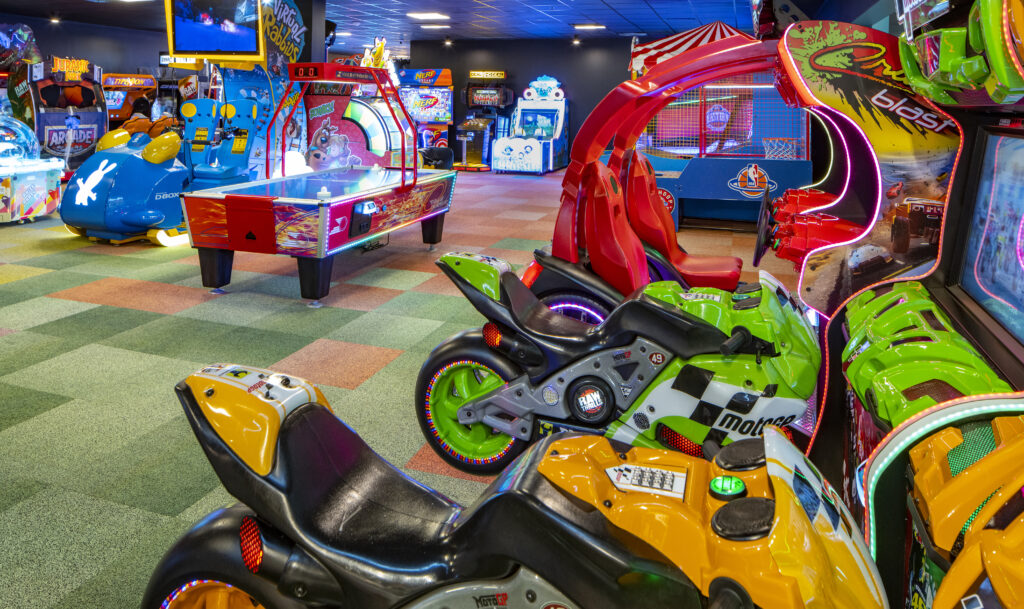 To that end, the venue will initially be open for dinner service, eventually expanding to lunch and brunch, using seasonal ingredients served up in a warm casual setting. The food and beverage program – curated by hospitality consultant Jonathan Horowitz of Convive Hospitality Consulting – features American fare by consulting celebrity chef Ryan Hildebrand, who crafted a Southern-inspired menu with a healthy twist and which will be executed by Chef Efrain Villareal (Tony's Mexican Kitchen).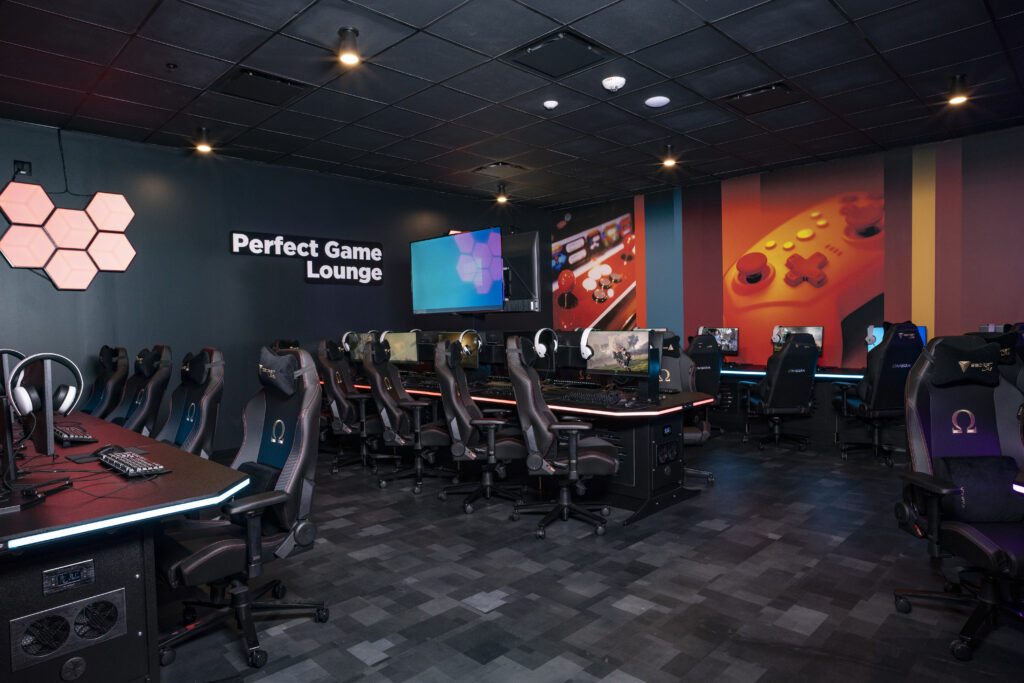 The lounge will feature craft cocktails and beer, classic favorites, and a robust wine list designed by Beverage Director and industry veteran Jennifer Caldwell (Goodnight Charlie's). Besides the three event rooms, a private dining room is also available for larger groups of up to 50 people. Those interested in reserving rooms should contact Director of Sales Lauren MacQueen.
The venue's 21st century interiors play on the nostalgic past with a warmly rustic aesthetic by Houston-based Tramonte Design Studio complemented by retro chic branding by acclaimed creative agency BLKBOX. Blues, yellows, oranges, and pinks are woven together as a nod to the Palace of yesteryear while firmly establishing its own distinct identity.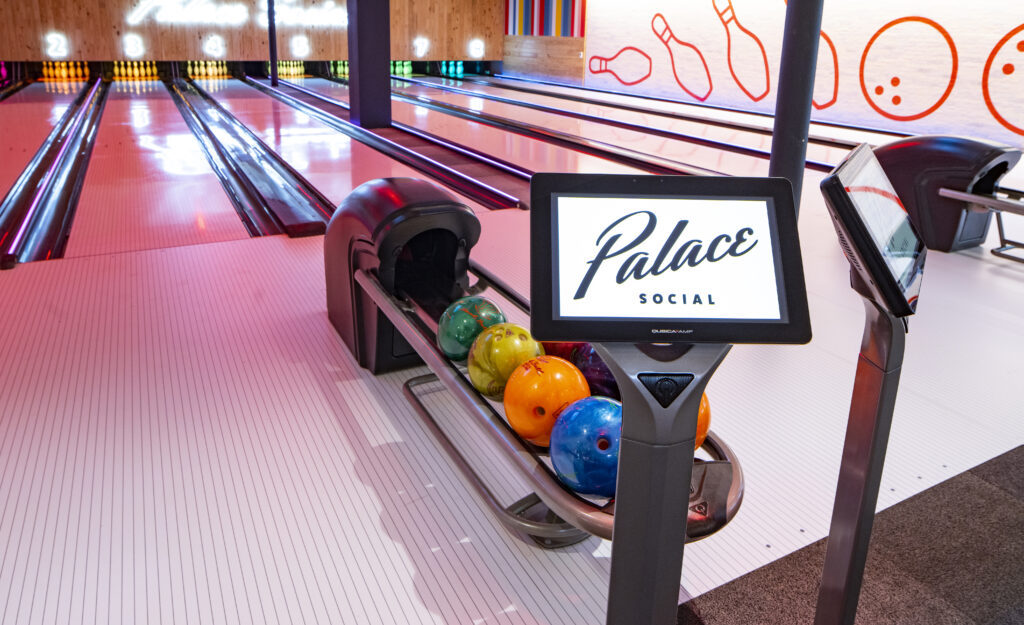 Bowling lanes with multiple game options and terminals in the tricked-out e-sports lounge may be reserved by the hour but walk-ins are welcome. The multi-sport simulators may be booked in half-hour increments, while walk-ups may enjoy the Omni Arena and Dark Ride theater at their leisure.
"Everything has come together for this moment, and we can't wait to get the fun started," continued Forney. He added, "Guests can seek out their own individual experiences based on their interests, young professional patrons will come in for a night with their friends, and fans of the old Palace Bowling Lanes will get to strap on bowling shoes and throw some strikes. We are expecting to host a wide-number of events, including office retreats, holiday parties, wedding events, awards receptions, bar mitzvahs and a whole lot more – the possibilities are virtually endless."