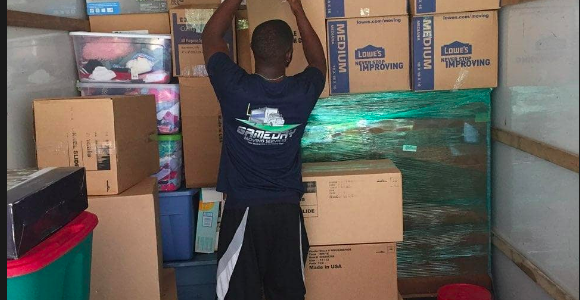 Gameday Moving Services Houston Getting the Job Done
SPONSORED CONTENT:
MOVING…That dreaded six letter word that no one likes to hear, whether moving yourself or being asked to help a family member or friend – this time can be one of the most stressful in your life.
The stress that comes with moving in the weeks or months prior are never fun, especially when you have to plan out how you are going to get enough people to help with the move for packing everything into boxes, trying to organize so nothing is lost within the move, and the heavy lifting that comes on moving day. The average American moves 12 times in their lifetime…12 TIMES! In order to help with this, check out an amazing Houston moving company that can help minimize all of your worries – Gameday Moving Services Houston.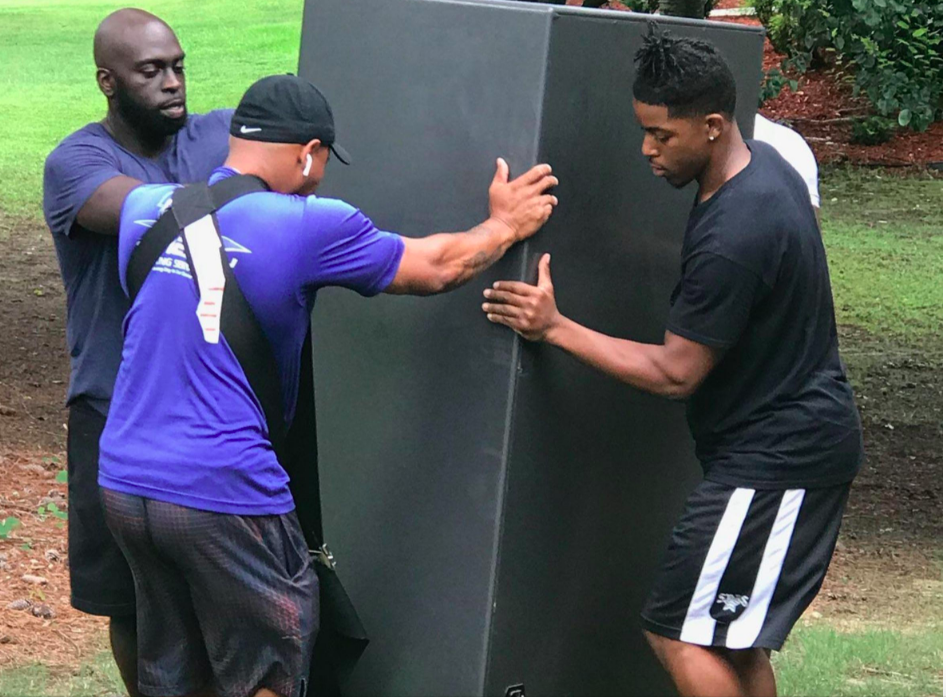 Gameday Moving Services Houston truly conveys a small business feel with how dedicated they are to providing the best service to their customers.
They offer a wide range of services area including residential moving, commercial moving, labor only, where they are willing to just help you pack your items and unpack if you want, and one-piece moves for those times where you buy big pieces of furniture and have no way of getting them moved into your home.
They can also help out with those super heavy items like pool table or gun safes in Houston, Texas, which can safely be moved thanks to this handy Houston moving business. Read more HERE.
Here's a list of 10 moving tips to help you get started:
Start prepping for your move weeks or even months in advance– I know this may sound like a ridiculous amount of time, however it's so easy to lose track of this time as well and you can easily get caught last minute with too much packing to do still.
Use color coordinated boxes/labels for each room– By using different colored boxes or labels for each room, you are able to get your move done much quicker and stay as organized as possible throughout the whole process by speeding up moving day.
Reuse original boxes for electronics and small appliances– This may sound silly, however using the original boxes that these items came in can help to keep them from breaking and keep things more organized.
One box, one room– Make sure to pack items from one room only per box. This way, you'll be able to find items much easier while unpacking and won't have to worry about losing items in your move. I usually end up having at least a few items that I can't find for months after we move.
Make a to-do list with deadlines– Making a list of things that need to get done prior to your move will help to keep some of the stress away and will help to make sure that you're getting items checked off as needed.
Set up your moving company/moving vehicles– This step seems to be forgotten far too often or is caught last minute, which is sometimes too late. Make sure to have your moving vehicle set up to ensure that all of your furniture and boxes will fit. This important step can help to ensure you're able to move your belongings in one trip.
Keep your most important items with you– Items such as prescription medications, ID's, and jewelry are all things that you may need on moving day and the last thing that you want to do is to have to rummage through all of your boxes in search of these items.
No packing on moving day– I've seen this far too often with my own family and friends and trying to pack on the day of moving can create high tensions and tends to make things very disorganized because you end up throwing random items in cars. Make sure that packing is completed prior to moving day – whether that's the day before or a week before.
Last in, First out– Make sure to let your movers know which boxes/items you'll need first thing when you move. This way, they'll be able to pack those items first in the moving truck so that it's the last to be taken out of the truck and will be the most easily accessible.
KEEP IT FUN – Moving can be stressful so make sure to keep it light and fun as much as possible by making games out of packing or even drawing fun pictures on all of the moving boxes (if using cardboard).
Image: Gameday Moving Services Houston