TREATS & EVENTS FOR FATHER'S DAY–Join Houston Restaurants and Establishments for Unique Experiences and Meals
GIFTING FOR DADS!!
Unwrapped Life, a plastic-free grooming & beauty brand, has just launched a Father's Day Bundle! The three-bar travel bundle comes with a plastic-free shave bar, shampoo & conditioner bar duo, and bar dish. The Stimulator Shampoo & Conditioner Travel Set – Notes of: cedar wood, peppermint, and eucalyptus.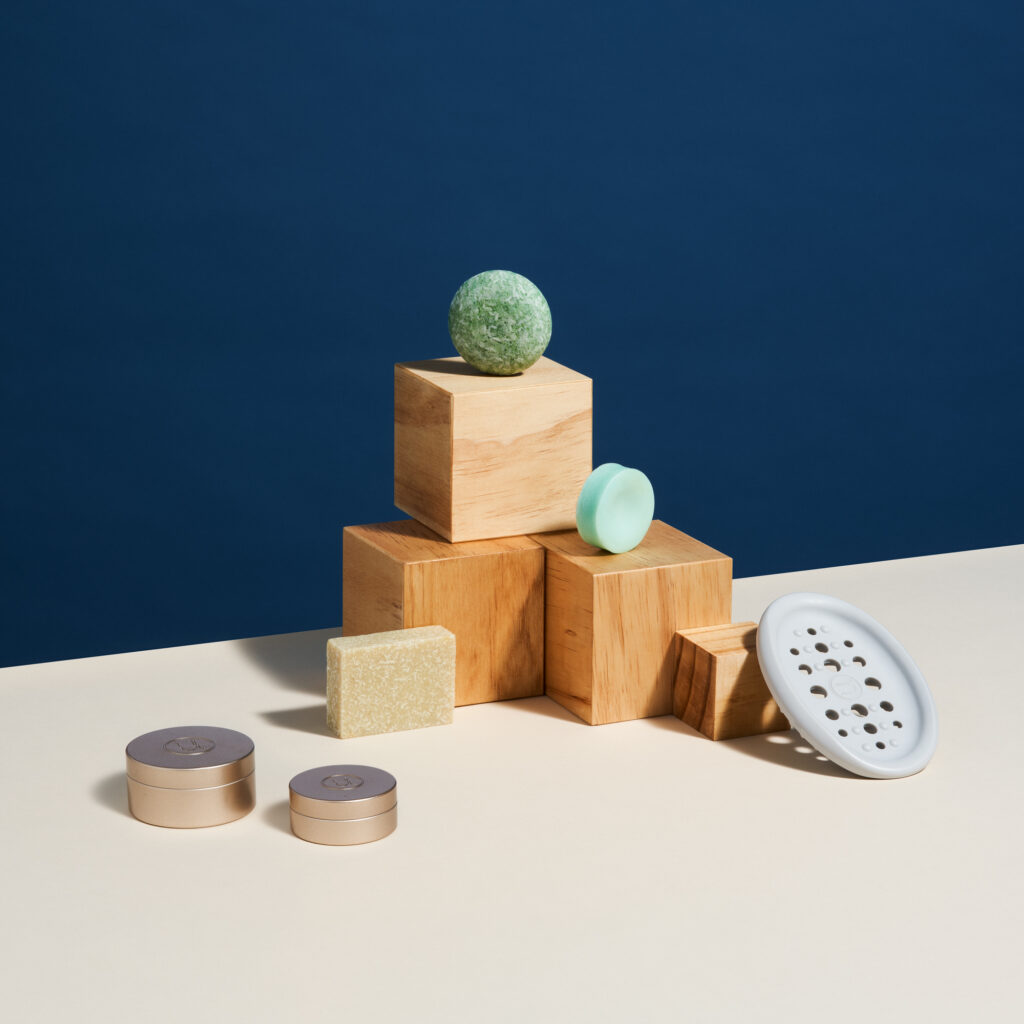 The best defense for oily and fine hair, and for those looking to regain thickness. Every inch is packed with hair growth stimulation top of mind! The perfect mix of; French green clay, gently draws out impurities and removes scalp congestion, and antioxidant-rich matcha green tea, reduces hair loss and supports growth within the follicle. #brunchgoals (soothe & shave bar) – Notes of: avocado toast and bottomless mimosas
Your Saturday night jam includes a little too much partying like it's 1999?! We feel ya. Nothing that #allthecoffee and the millennial breakfast of champions (avocado toast, of course!), won't fix. This super-bar boasts all the characteristics of your favorite morning-after nosh, with both avocado butter and avocado oil, it's ultra-moisturizing and chock-full of nourishing sea salt. Sweet basil essential oil enhances the luster and tone of dull-looking skin, while invigorating lime and grapefruit essential oil imbues the bar with antimicrobial and astringent properties. It also works to improve a variety of skin conditions such as; acne, eczema, psoriasis, athlete's foot (just to name a few!), and with its natural antiseptic and antibacterial properties, is excellent as a shaving bar too!
Bar dish (gray): perfect for dads shower shelf or counter top, the soft and flexible silicone bar dish lets water drain, and air flow freely, allowing your shampoo, conditioner, or bar soap, to dry completely (and extend their life!). Great for everyday use at home, or toss in your luggage when traveling!
Reserve 101: Reserve 101 will host Honor the Father, a guided tasting, on Sunday, June 20, at 7 p.m. Guided by Adam Harris––an award-winning Senior Ambassador for James B. Beam Distilling Co.––the tasting features four chapters of the highly sought-after Little Book, a collection of limited annual release blends from 8th generation distiller Freddie Noe at Beam Distillery. Little Book blends explored will include Chapter 1: The Easy (2017), Chapter 2: Noe Simple Task (2018), Chapter 3: The Road Home (2019), and Chapter 4: Lessons Honored (2020). Guests will be welcomed with a complimentary glass of Beam Highball, and light bites will be served. Tickets are $75. Reserve 101 is located at 1201 Caroline St. Tickets available at https://www.eventbrite.com/e/honor-the-father-little-book-chapters-1-4-fathers-day-flight-tasting-tickets-159036046095. Photo courtesy of Reserve 101.
At the Lone Star Flight Museum–Treat Dad Like An Ace At The Lone Star Flight Museum This Weekend: It's all about Dad, and the family, this weekend at The Lone Star Flight Museum. Plane rides and tours, museum exhibits, discounts and a special gift for dads are on the Father's Day flight plan. The weekend kicks off with a very special B-17 flight for a WWII veteran. Join the festivities on Friday, June 18 through Sunday, June 20 at the Lone Star Flight Museum – 11551 Aerospace Avenue, Houston – Ellington Airport.
Now Through June 20 – $25 OFF Warbird Rides. It's the perfect Father's Day gift for Dad – a plane ride in the Lone Star Flight Museum's B-25, T-6, PT-17 or the T-41. Purchase now and schedule the ride for a future date! (Certificates for flights purchased after June 17 are not guaranteed to be ready in time for Father's Day.) Enjoy 25% off total purchases in the Museum Gift Shop for Members & 15% off for Non-Members.
Schedule includes Friday, June 18 – 3 p.m. The Gulf Coast Wing of the Commemorative Air Force will take WWII Veteran and Galveston native Ed Clarac on a ride in their B-17 Flying Fortress Texas Raiders. Then on Saturday, June 19 and Sunday, June 20 throughout the day, B-17 Texas Raiders Tours & Flights. Plane Tours – $5 per person with a museum general admission ticket. Tour three planes! The Gulf Coast Wing of the CAF is also offering plane rides from the museum's ramp in the famed B-17 Flying Fortress Texas Raiders as well as in a T-6 and C45. Flights must be booked directly through www.b17texasraiders.org. ON FATHER'S DAY – Sun., June 20 – All dads visiting the museum will receive a FREE Fight to the Finish Challenge Coin! (While supplies last.) Visit the museum website, Facebook or Instagram for the most up to date museum schedule. www.lonestarflight.org.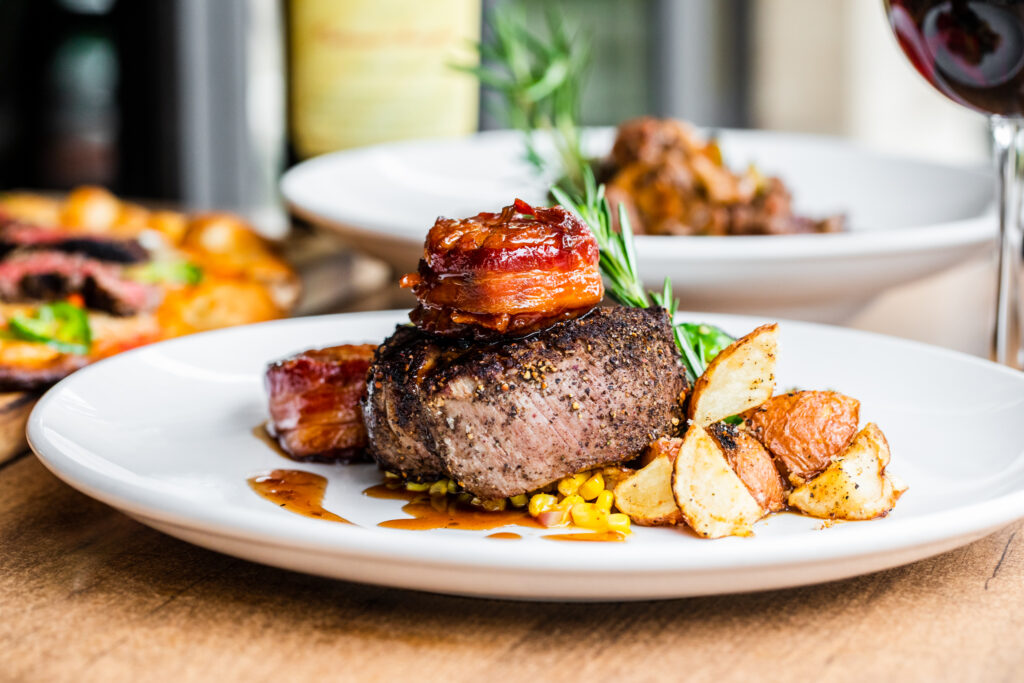 DINING IN HOUSTON WITH DADS!
Marvino's Italian Steakhouse will offer a special Father's Dinner menu from 11 am – 3 pm on June 20th 2021. Guests will enjoy a delicious three-course meal for $55/person (plus tax & gratuity). Reservations are recommended but walk-ins are welcome. Reservations can be made by calling 832-220-7200 or visiting www.MarvinosItalianSteakhouse.com. Marvino's Italian Steakhouse is located at 24002 Northwest Fwy in Cypress. More information, call 832-220-7200.Photo Credit: Becca Wright.
The Nash: Dad likes brunch, too! Join The Nash for Father's Day Brunch from 11am-3pm and enjoy the regular menu featuring brunch specials, including The Nash Pancakes, Arod's Homemade Waffle, Avocado Benedict Toast, and more! Visit www.thenashhouston.com to reserve! *The Nash will only be open from 11am-3pm on Father's Day.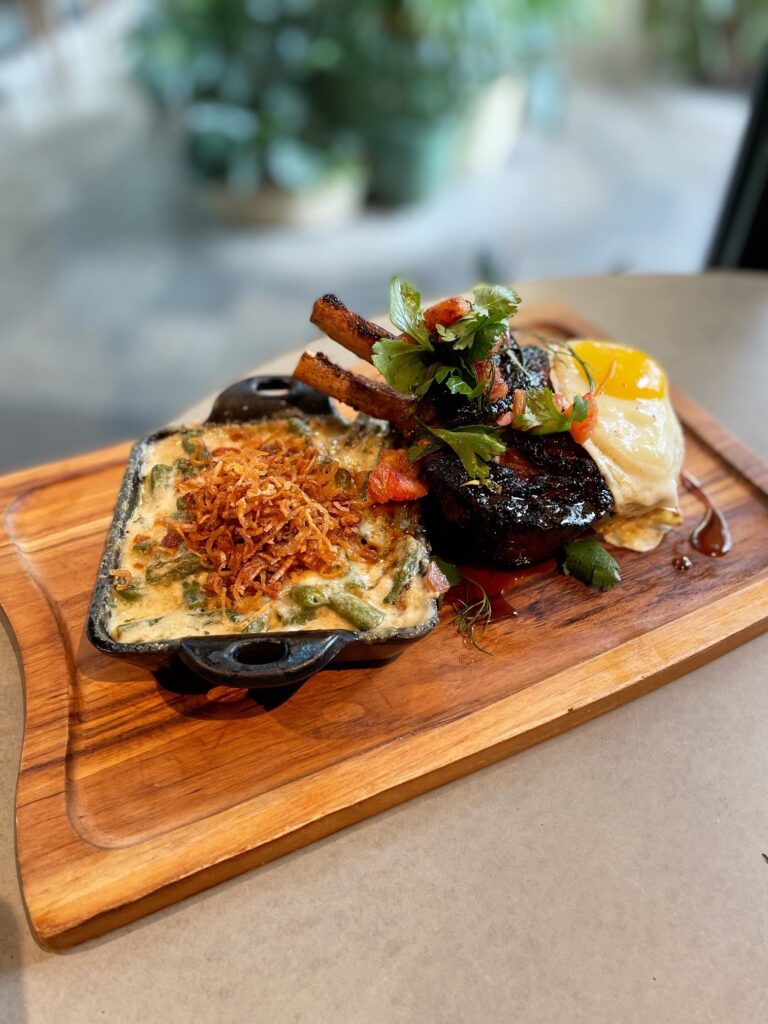 Traveler's Table: DINE-IN AND TAKE-OUT–Bone-In Double Cut Pork Chop $25: caramelized apple cider glaze, fried egg, baked green beans, Kentucky ham, parmesan cream, button mushrooms, crispy shallots. DINE-IN ONLY–Old Fashioned Experience $25; Features a flight of 3 Old Fashioned cocktails from around the world; All Draft Beer $4. Visit www.travelerstable.com to reserve!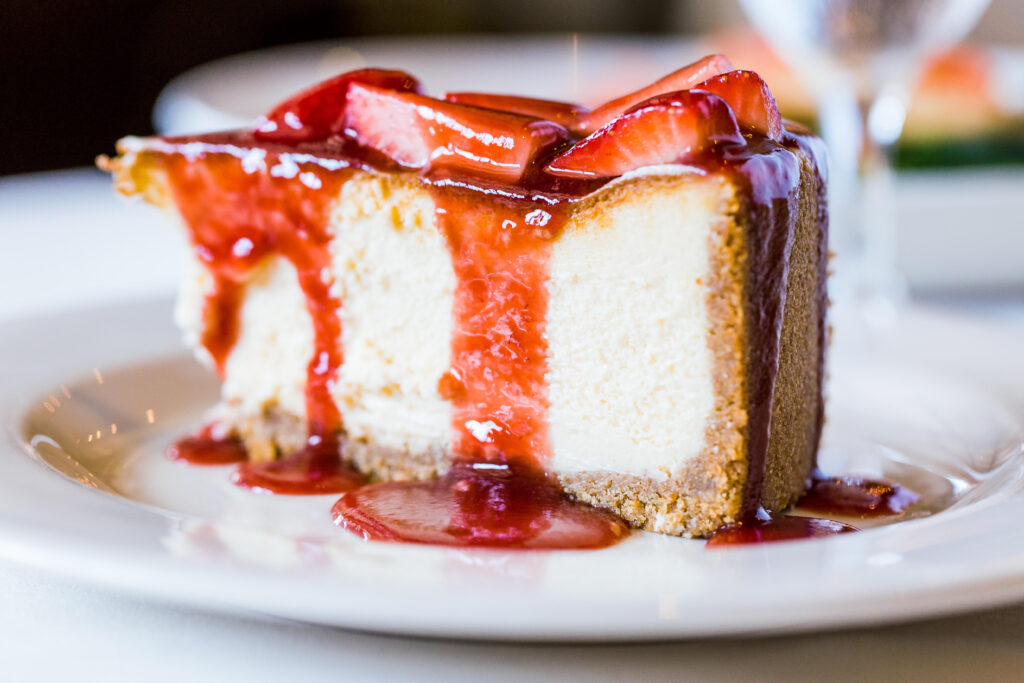 Dario's Steakhouse and Seafood: Dario's Steakhouse and Seafood will be offering a special Father's Day Menu on June 20 from 11:00 a.m. – 3:00 p.m. The customer's choice of three courses will include options such as Duck Spring Rolls, a Seafood Trio Cocktail including fresh oysters, shrimp and crab meat, Chilean Sea Bass, Prime Rib served with garlic whipped potatoes and natural Au jus, and a choice of desserts such as Orange Crème Brûlée, Strawberry Cheesecake and Key Lime Pie. ($55/pp) Dario's is located at 14315 Cypress Rosehill Road, Cypress, Texas 77429. Photography by Becca Wright.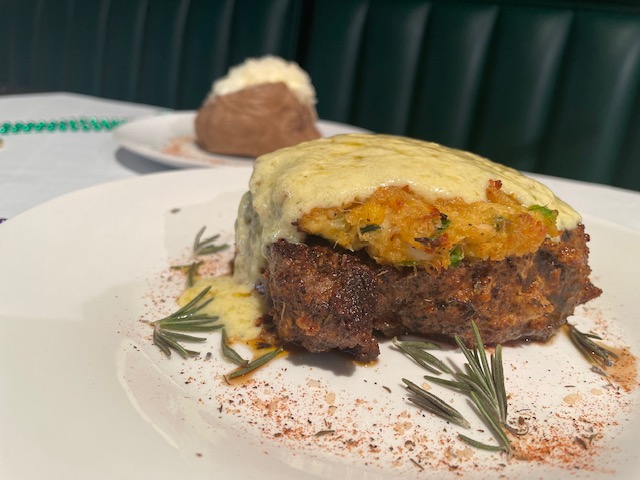 8th Wonder Distillery: This Father's Day, June 20, 8th Wonder Distillery will be hosting Chef Mike Grisby of Grisby Gras for a Father's Day Steak Brunch. Included in the menu are options that celebrate Chef Grisby's love for cajun/creole cuisine such as the Ribeye & Omelet, Prime Ribeye cooked to order served with a build to order omelets, Southern Crab Cakes, jumbo lump crab cake served with lemon butter, Crawfish Etouffee, and Mardi Gras Mac & Cheese. Brunch will be served from 12:00 p.m. – 4:00 p.m. on Father's Day. 8th Wonder Distillery is located across the street from 8th Wonder Brewery at 2201 Dallas Street. The distillery's hours of operation on Father's Day are 12- 10 p.m. Photo Courtesy of Mike Grisby.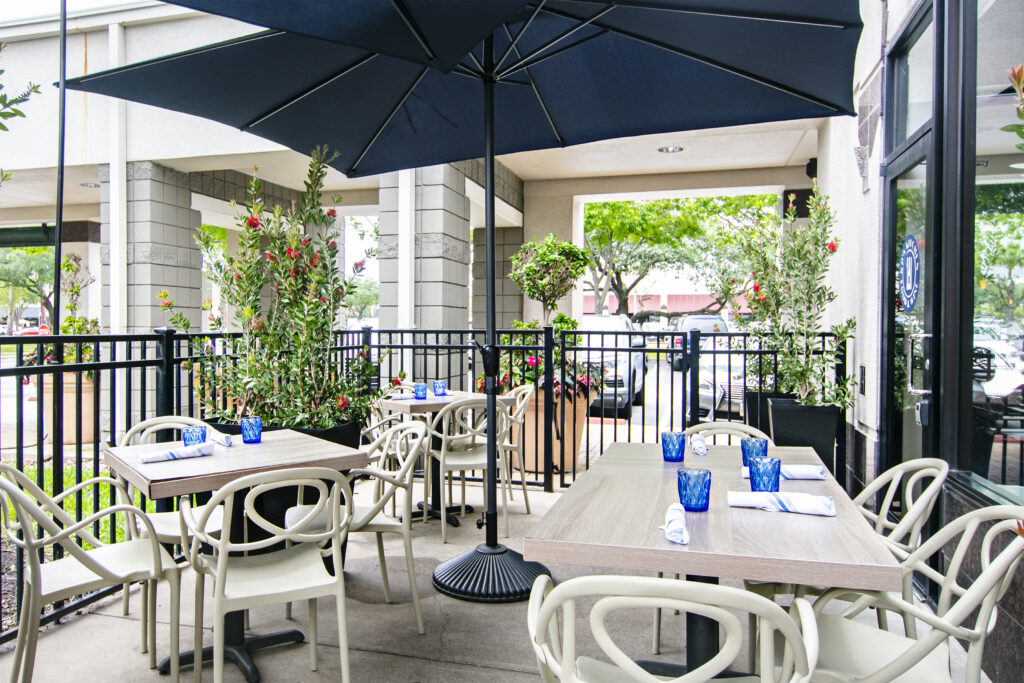 KP's Kitchen: KP's Kitchen will be hosting a week long celebration of Fathers Day, with a special running June 18-25. They will be serving their specialty Surf and Turf, which feeds two. Included in the Surf and Turf Special is an 8oz Certified Angus Filet Mignon topped with salsa verde, KP's Crab Cake made of Blue Horizon Gulf Crab served over Parisian mustard and house slaw, Truffle Parmesan Fries, Roasted Brussel Sprouts and two house salads for $65. KP's Kitchen is located at 700 Town and Country Blvd Suite 2440. Hours of operation are Tuesday – Sunday, 11 a.m. – 8:30 p.m. Photo by Emily Loving.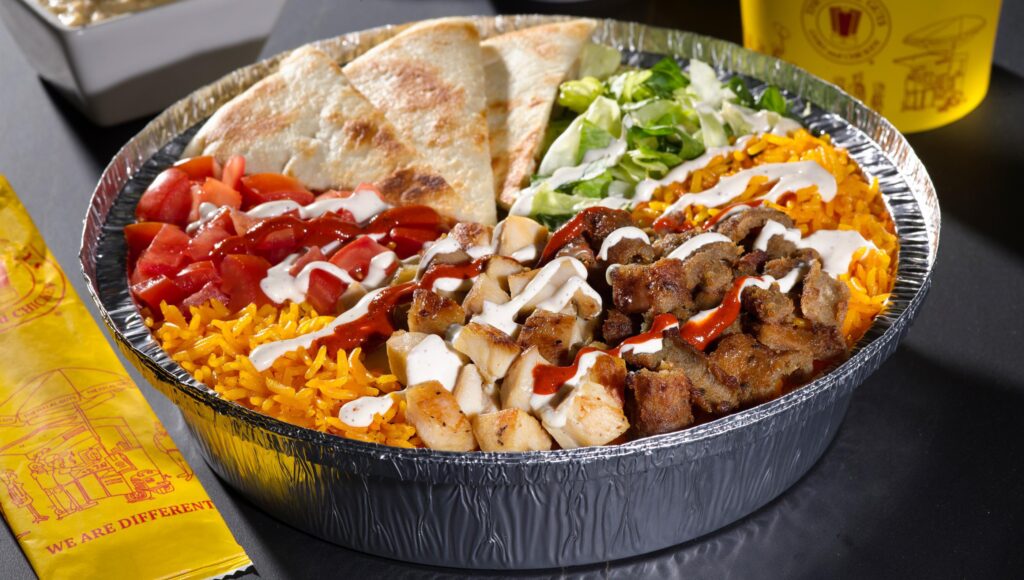 The Halal Guys Houston: This Father's Day The Halal Guys in Houston will be offering a free side with the purchase of any entree, including delicious options like their Hummus, Mediterranean spread made from cooked, mashed chickpeas or other beans, blended with tahini, olive oil, lemon juice, salt, and garlic; Baba Ganoush, Mashed cooked eggplant mixed with tahini, olive oil, and various seasonings; and Falafel, Deep-fried ball made from ground chickpeas and a blend of herbs and spices. Free sides will be available on Father's Day only at the 4 following Houston Area locations: 11700 Westheimer Rd. open 11:00 a.m. – midnight, 3008 Ella Blvd. open 11:00 a.m. – midnight, 3821 Farnham St. open 11:00 a.m. – midnight, and 6609 Main St. open 11:00 a.m. – 9:00 p.m. Valid in-store only and customers must mention the promotion to redeem. Photo Courtesy of The Halal Guys.