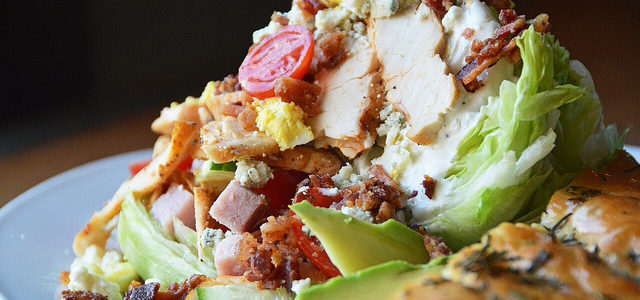 Houston Restaurant Weeks delivers foodie delights and experiences this year
Houston Restaurant Weeks 2017 (HRW), running from August 1 through September 4th, Labor Day, is a little like Christmas for foodies where good things come to those who wait. Fabulous prix-fixe meals for brunch, lunch and dinners in some of Houston's hottest restaurants is not only a treat for diners, but also for the Houston Food Bank, who receives a portion of each meal purchased.
Last year's HRW, the single largest fundraiser in the United States benefiting the largest food bank in America, raised a record breaking $2,015,157.77 for the Houston Food Bank from 274 participating restaurants, sponsors, and friends of HRW.
In addition to the ever-expanding contribution made to the Houston Food Bank, this event has grown to include not only the newest and trendiest restaurants in Uptown Galleria, bustling downtown and vibrant Montrose and Midtown, but also popular eateries in outlying communities such as The Woodlands, Sugar Land and Galveston, Texas, among others.
HRW is a non-profit organization founded in 2003 by Houston radio and TV personality Cleverley Stone, which has raised more than $9.6 million for the Houston Food Bank.
MAKING THE MOST OF HRW WHILE TRYING SOMETHING NEW
Get a little extra bang for your buck with several contributors.
Amalfi is adding a frozen Bellini and small pizzas with their $45 dinners. At Main Course Cooking School in Spring, which recently revamped their kitchen, their HRW dinner sizzles with their three hands-on cooking experiences for their $45 dinner menus.
General Public in CityCentre tosses in a gift card for bowling next door at Bowl & Barrel with their $35 dinner, and Alamo Drafthouse Cinema in Katy also provides a free movie ticket to be used at a later date.
New participants showcase their menus
Try something new with fresh participants and their offerings including Le Colonial, Brasserie du Parc, Izakya, Eloise Nichols Grill & Liquors, Common Bond, Osso & Kristalla, Potente, Xochi, Urban Eats and Coltivare.
Many returning choices
Crowd favorites such as Brennan's of Houston, Café Annie, Pappas Bros. Steakhouse, Del Frisco's, Churrascos, Tony's and Ragin' Cajun to name a few are returning with delicious plates.
Most importantly, feeding our neighbors is the goal
"Houston Restaurant Weeks is very critical to our mission at Houston Food Bank," said Brian Greene, president of Houston Food Bank.
"Houston Restaurant Weeks helps the Houston Food Bank provide nutritious food that could be beyond the grocery budget for many low income families: fresh produce and meat. Houston Restaurant Weeks money helps us acquire fresh produce and keep our Retail Pickup Program going. Houston Food Bank distributes more produce than any other food bank in the U.S. Last year, we distributed 39 million pounds of fresh fruit and vegetables. We also distributed more than 7 million pounds of fresh frozen meat, much of it harvested from nearly 400 grocery stores throughout southeast Texas."
Participating restaurants make donations to the Food Bank based upon their HRW sales.
The Houston Food Bank partners with the Montgomery County Food Bank and the Galveston County Food Bank. All donations from restaurants operating in those counties will go to their respective food banks.
"As one who reports on restaurants and chefs in our city, I am so grateful for the outpouring of support by Houston's restaurant industry, diners, and sponsors for Houston Restaurant Weeks, benefiting the Houston Food Bank," said founder & chair Cleverley Stone.
SOCIAL MEDIA & MORE INFORMATION 
Get full menus and contact information on all participating restaurants at www.houstonrestaurantweeks.com/search/.
Follow on Facebook at www.Facebook.com/HoustonRestaurantWeeks & Twitter: www.Twitter.com/HouRestaurantWk.
Featured Photo courtesy of Urban Eats
Main Course Cooking School & Ginger and Fork Photos: V. SWEETEN